Brumilda van Rensburg age, other names, children, husband, TV shows, Movies, nominations, diet, Instagram and net worth
If you have watched Egoli: Place of Gold television drama series, you should remember Brumilda van Rensburg's face. Best known for her role as Louwna, Brumilda, she is a proud winner of different prestigious awards and one of the accomplished actresses of our time. More so, aside from being on the list of the richest South African actors, she is also on top of the list of famous people in South Africa's entertainment industry. With a stable acting career, she is undoubtedly a renowned actor of this day.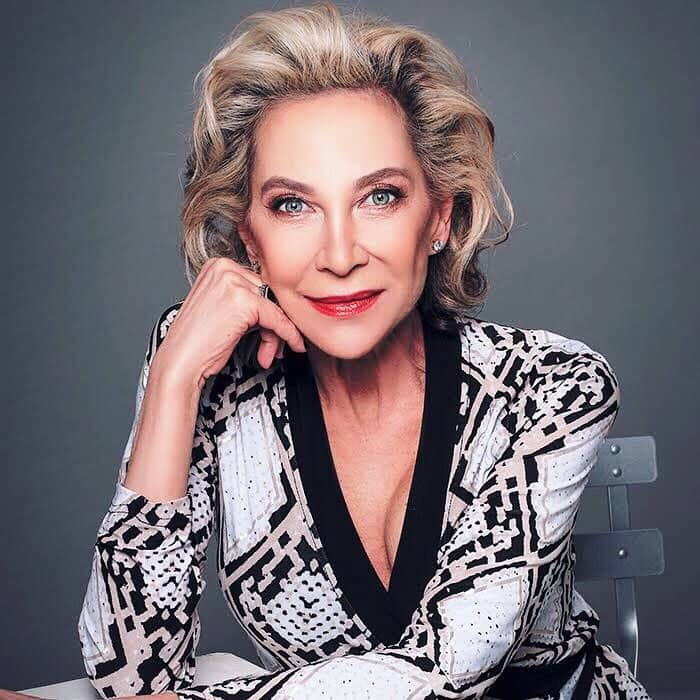 The multiple award-winning veteran actress Brümilda van Rensburg prides in more than eighty international and local productions to her name. More so, as a motivational speaker and professional MC, with her wealth of experience in the entertainment industry, she manages her drama academy where she teaches acting. Then, at Oprah Winfrey's Leadership Academy for Girls in South Africa, Brumilda has taken a special master class in acting as a guest lecturer.
Brumilda van Rensburg biography
The Philippopolis-born Brumilda van Rensburg started acting as far back as 1978. That was when she graduated from the University of Pretoria with an Honours in Drama. Interestingly, right from her early stage in life, she had known she was going to end up as an actress. At a point when she was narrating her experience, she said: "I knew that I wanted to be a performer when I was born, and everyone applauded my arrival."
READ ALSO: Nicky Oppenheimer age, children, wife, education, businesses, charity, cars, contact details and net worth
As a record-setter, Brümilda's passion for acting had been earning her accolades and awards since she was a learner at Afrikaans Girls High School. After she graduated from the University of Pretoria, she won the coveted Ludwig-Binge award two times, and also went on to land the Golden Key International membership award. This was based on her recorded achievements in dramatic arts.
Brümilda's Acting Academy and Agency
Driven by a passion for imparting her wealth of experience in the entertainment industry, Brumilda van Rensburg academy is a platform established by the veteran train aspiring artists. There, she organises courses and workshops for students in Cape Town, Johannesburg and on the Garden Route. More so, she equally facilitates training with other top lecturers in the entertainment industry.
Brumilda van Rensburg other names
As published on Wikipedia, her other names are Brumilda, Brumilde van Rensburg.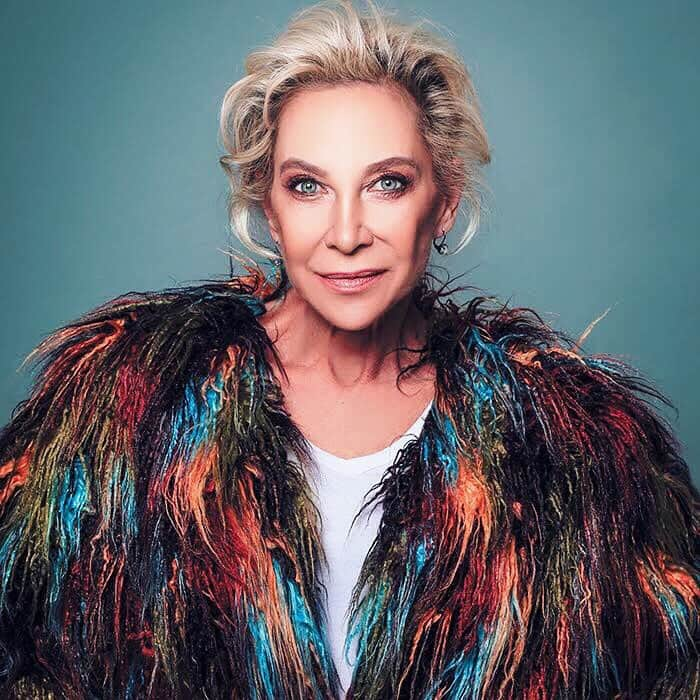 Brumilda van Rensburg age
How old is Brumilda van Rensburg? Upon the fact that she was born on the 30th of October, 1956, Brümilda van Rensburg is 63 years as of 2019.
Brumilda van Rensburg career
Rensburg started working for CAPAB as an actress for three years after graduation, and then she moved to Johannesburg to freelance for PACT, the Market and the Baxter Theatres. However, while she was with CAPAB, she won a prestigious Fleur du Cap award for the role she played as Cassandra in The Orestian Trilogy.
Moreover, Brumilda started her television career, and with that, she appeared in different dramas and soap operas for years. Being one of Egoli actors, she played the role of Louwna for eighteen years, and this escalated her career so much that she became a celebrity figure across Africa. Today, she is better known as Jana du Preez in Binnelanders. Brümilda recently starred in two international films as well called The Power of Three and Leading Lady.
Brumilda van Rensburg husband
Whether Brumilda van Rensburg married or not is still a wonder to some people, and a reason for this is that the veteran actress has always tried to hide her relationships. At the moment, she is not married to anyone, but she was married to Terblanche Jordaan.
Brumilda van Rensburg children
As it stands, there is yet to be found information about Brumilda van Rensburg daughter or any of her other children, in case she has any.
Brumilda van Rensburg TV shows | Brumilda van Rensburg movies
In the sum of all movies and television shows that Brumilda van Rensburg has featured in, one would be amazed at how she managed to garner such a highly coveted record. But then, a reminder of her professional skill in acting will drive one to the conclusion that she is worth every bit of the movies where she has performed.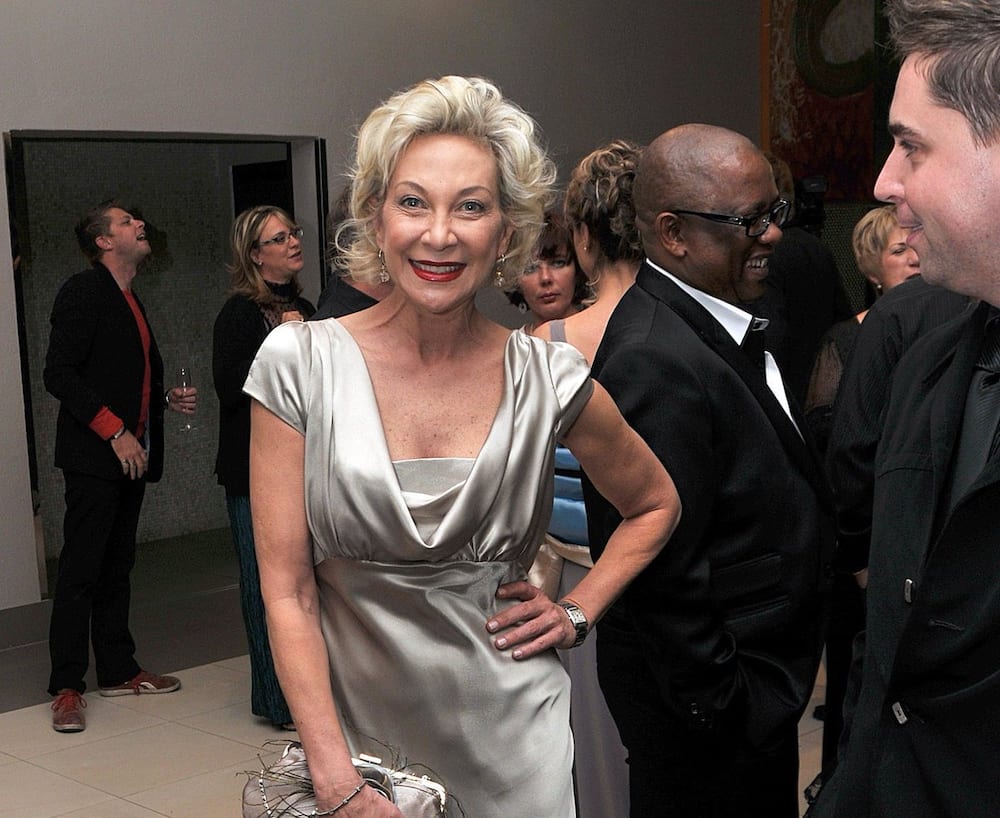 READ ALSO: Nelson Mandela Robben Island interesting facts you should know
Tracing her acting record, being one of Egoli: Place of Gold cast members, Brumilda van Rensburg has a long-standing role in the television series from Seasons 1-18 as Louwna. And apart from that, with her faultless frame, sultry looks, and husky voice, she fit in to play the role of a nondescript schoolgirl in "Voortreflike Familie Smit" as Grietjie. Then, in Wêreld sonder Grense, she was a farmer's wife. A list of some of her movies includes:
Leading Lady;
Musiek vir die agtergrond;
The Power of Three (it is an international film that shot in London);
Binnelanders;
Die Binnekring;
High Rollers;
Hartland;
Agter elke Man;
Dancing in the Forest;
Exit the King, Agamemnon;
Paw Paw vir my Darling;
Siener in die Suburbs.
Brumilda van Rensburg nominations
As an outstanding actress, Brumilda van Rensburg has won numerous awards and has had a lot of nominations alongside. Even recently, she was nominated for the Golden Horn Award for the Best Actress in a TV Soap. She also won awards like Vita-Awards, Fleur di Cap, as well as Best Actress, numerous times.
Her other nominations are ATKV Mediaveertjie Best Actress in a Drama - for Hartland, People's Choice Most Popular Actress in South Africa award, YOU/Huisgenoot Most Stylish Woman award and Rapport/City Press Prestige Woman award.
Brumilda van Rensburg Instagram
If you would like to reach and connect with Brumilda van Rensburg on Instagram, her Instagram handle is as simple as knowing her name, which is @brumildavanrensburg.
Brumilda van Rensburg net worth
One crucial part every fan wants to know about their choice celebrity is their net worth. This is usually estimated in terms of cars, income, lifestyle, endorsements and many more. And based on the information published on Celebs Trend Now website, Brumilda van Rensburg's net worth is estimated between $1 million and $5 million.
Reflecting on the profile of this veteran actress Brumilda van Rensburg, we know that she is a gift to South Africa's entertainment industry. Truly, Brumilda is an icon worth following based on her wealth of experience as an actress.
READ ALSO: Ian Khama age, children, wife, siblings, parents, education and scandals
Source: Briefly News