Lebo Mathosa biography: death, songs, parents and more
Lebo Mathosa was a renowned singer in South Africa and the most successful when it came to her favourite genre of Kwaito. If there was one thing that Lebo made sure she did when she was still alive, it was sticking to her signature when it came to the entertainment world. Her unique blonde hair, as well as her mind-blowing stage performances, were epic.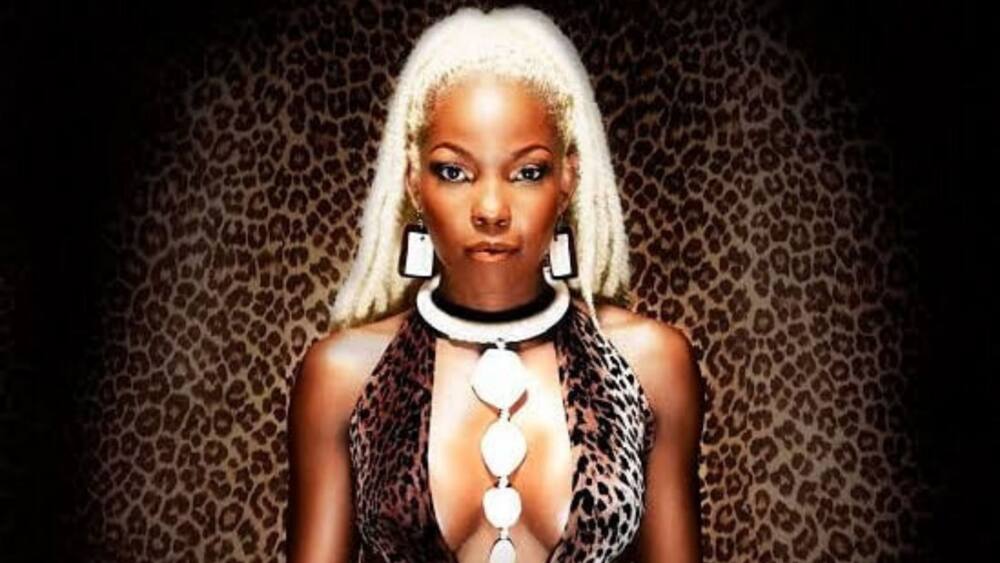 Her music career kick-started when she was noticed by music producer Don Laka while at a club in Johannesburg. The singer was open about her bisexual status and was often compared to the iconic singer, Brenda Fassie, who passed away in 2004.
Profile summary
Full name: Lebo Mathosa
Year of birth: 16th July 1977
Age at the time of death: 29 years old
Profession: Musician
Lebo Mathosa biography
She was born on 16th July 1977 at the heart of Daveyton in South Africa. Lebo Mathosa adoption happened when she was a baby. Her biological mother, Judy Peter, became pregnant while still in school and was forced to give her up. Lebo Mathosa parents were Nomvula Magdeline and Madimetsha Gerriet Mathosa. During her early years, she sang in her church choir though she had bigger dreams of rising to fame through her talent. She attended St. Mary's High School. At the age of 14 years, she went to reside with the renowned Brenda Fassie, who was her role model during her early years.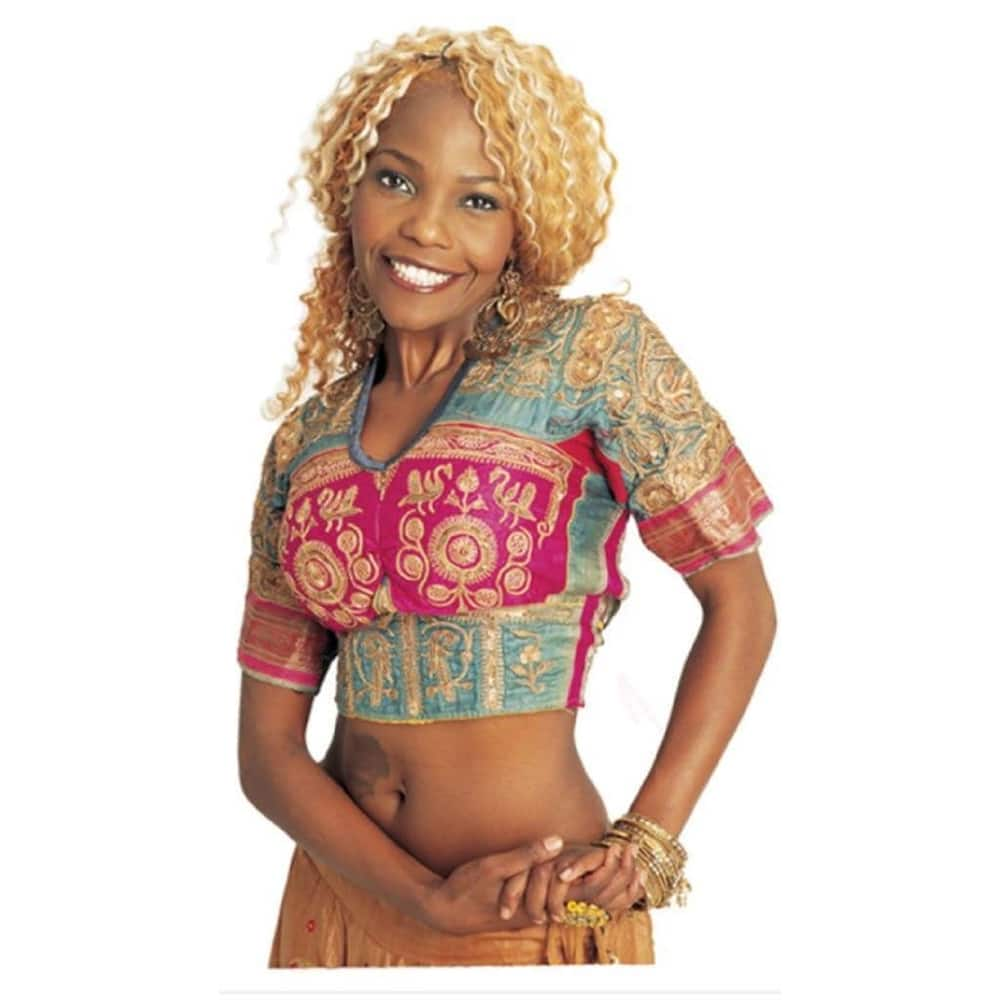 In 1994, the singer joined forces with then aspiring rappers and musicians Theo Nhlengethwa, Junior Sokhela, and Thembi Seete to form Boom Shaka. The group's signature was kwaito sound, which blended with hip-hop, traditional music, and house.
The late musician was an epitome of beauty and brain, and in 1996, she managed to gain copyright control of their publishing interests. The group's last release was in 1998, after which she went solo and released a solo debut, Dream. She won three awards, namely best female vocalist, best dance single, and best album. She was lucky enough to have toured the world. Some of her other achievements include:
Graced Nelson Mandela's 85th birthday
Attended the Kora Awards
Participated at the North Sea Jazz Festival
Performed on the series Generations & Muvhango
Nominated for Best African Act category at Britain's annual Mobo awards
READ ALSO: Famous Afrikaans female singers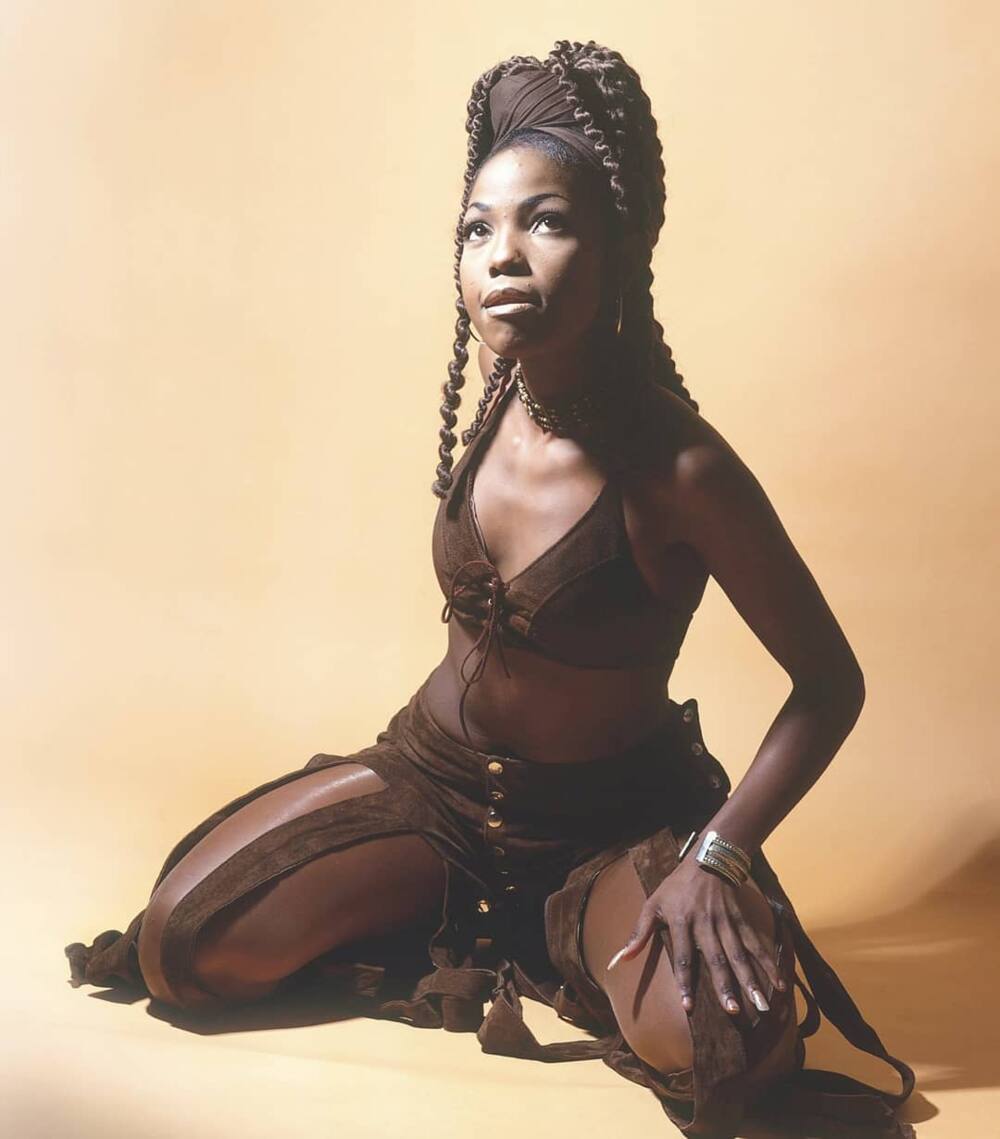 Lebo Mathosa songs
In 2004, she released an album titled "Drama Queen," which saw her launching into greater heights in her career. Here is a list of her songs:
Ngi Fun'ukugana
It's About Time - Boom Shaka
Free
Motlogeleng
Lebo Mathosa I Love Music
Ntozabantu
Au Dede
Ditaba
Ma Africa
Sizaziwisa
Bran New Day
Happiness
Siya Zala Kanjani
Ae Ye Teng
Dipuo
Tease Me
Shake Ur Booty
Dangerous, Featuring: Jazz
Oh Jehova
Sweet Love
Take Me There
Mabhubesi
Siyaziwisa
Nothing Can Stop The Feeling
Flame Of Life (Feat Lebo)
Bayangihleka
Feel The Heat
Yadlala Ngam' Indoda
Celebrate
My Love
Base Ntabeni Ogogo
Dance To The Music
Band New Day
Tsodiyo
Should Have Been Me
First Time Lalalala
Ngiyakhutanda Featuring: Shana
Awo Dede (Dangerous)
Do Right
Awu Dede
Fall In Love With Me
Don't Need No Reason - Radio Mix
Don't Need No Reason - (Original Mix)
How Can I? (Feat. Sam Dana)
Lord
Spiritual Freedom
Intro
Love Me, Baby
Dangerous
Make Way
READ ALSO: The rise and fall of beloved South African songstress MaBrrr
Lebo Mathosa death
Lebo Mathosa death accident claimed her life and brought to an end a career that was set to blossom. She has just started making a name for herself internationally. Her death was confirmed by Lebo Mathosa manager, Ms. Linzy Cowley, who stated that the musician was in a car that lost control and veered off the road and crashed. There are no Lebo Mathosa funeral pictures available in the public domain.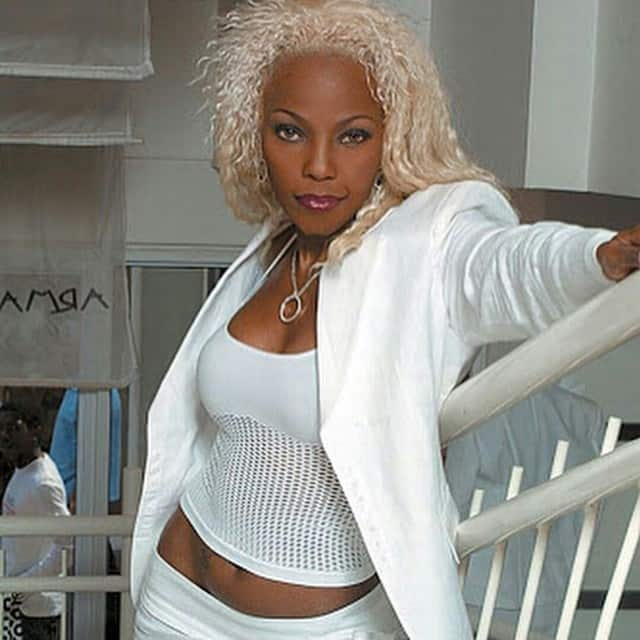 Lebo Mathosa net worth
After her death, her biological mother contested her will as the musician had not left behind any will. Judy Peter contested in a court of law for her daughter's will, which was about R1m, as stated by the intestate legislation. She claimed that her daughter's adoption was not legal. However, Mathosa retaliated and said that the adoption was according to customary laws. Mathosa was forced to settle the case with Judy by paying her a total of R375,000.
Lebo Mathosa movie biopic The Dream: The Lebo Mathosa story premiered on BET on 23rd October 2019 during her anniversary. Lebo Mathosa biopic, which had six parts, featured great personalities such as Bahumi Madisakwane and actress and musician KB Motsilanyane.
Q&A
What happened Lebo Mathosa?
She died as a result of a road accident on 24th October 2006, when her driver crashed into a tree in Johannesburg.
Is Lebo Mathosa still alive?
No, she passed away on 24th October 2006.
When was Lebo Mathosa born?
The iconic singer was born in 1977.
READ ALSO: K2 twins: Every juicy and personal details you want to know about the twins
Lebo Mathosa did not live-out her full potential after a fatal car accident ended her life. Before her death, she lived her life to the fullest as she did what she loved most, singing and bringing a lot of happiness to her fans. Despite her absence, her music continues to live on, as she is remembered by her family, friends, and fans.
READ ALSO: Joost van der Westhuizen: Illness, family, age and quotes
Source: Briefly News