Top 10 free and paid legal sports streaming sites in South Africa as of 2024
There are several free sport streaming sites in South Africa that often provide immediate access to live sports events. Most of these sites do not require a lengthy sign-up process, and you can enjoy watching various sports anytime. Check out the top 10 free and paid legal sports streaming sites in South Africa today.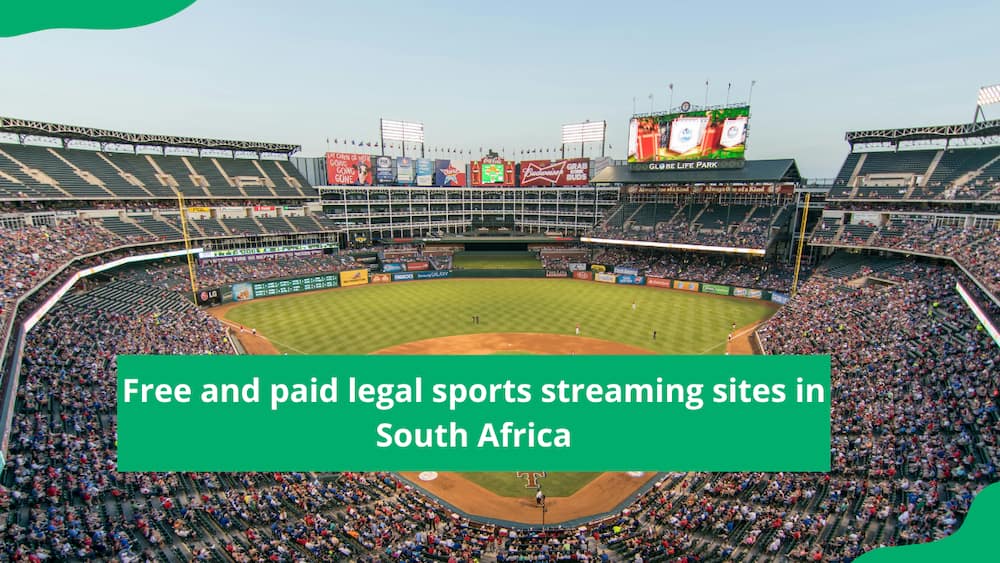 Free streaming sites allow you to access live sports content without paying a subscription or service fee. On the other hand, paid sites require you to pay a certain fee monthly or yearly.
Free sport streaming sites in South Africa
These free sports streaming platforms provide a diverse array of live sporting events featuring popular sports such as soccer, basketball, American football, rugby, boxing, wrestling and more. Some platforms also offer coverage of less mainstream sports like chess and archery. Here are some of the top five sites you can stream for free.
1. Redbull TV
Redbull TV has cemented its position in the extreme sports arena. They sponsor and document a variety of sports that will get your heart racing. The best thing about Redbull TV is that its content is free of charge and can be accessed from anywhere in the world.
They show rally championships, bike races, surfing, and other sports you may not know about, like cliff diving.
2. World Rugby
This one is for the rugby lovers out there. There is no sign-up required for World Rugby. The good thing is that you get to watch high-quality rugby matches. They post free streaming links five to ten minutes before the start of the game, and in case the link is no longer available, all you need to do is reload the tab.
3. Kodi
Setting Kodi up is a bit more complicated than the other platforms. It is an open-source app that works on almost every operating system. Once you install Kodi, you can download smaller apps called add-ons that make it easier to view content.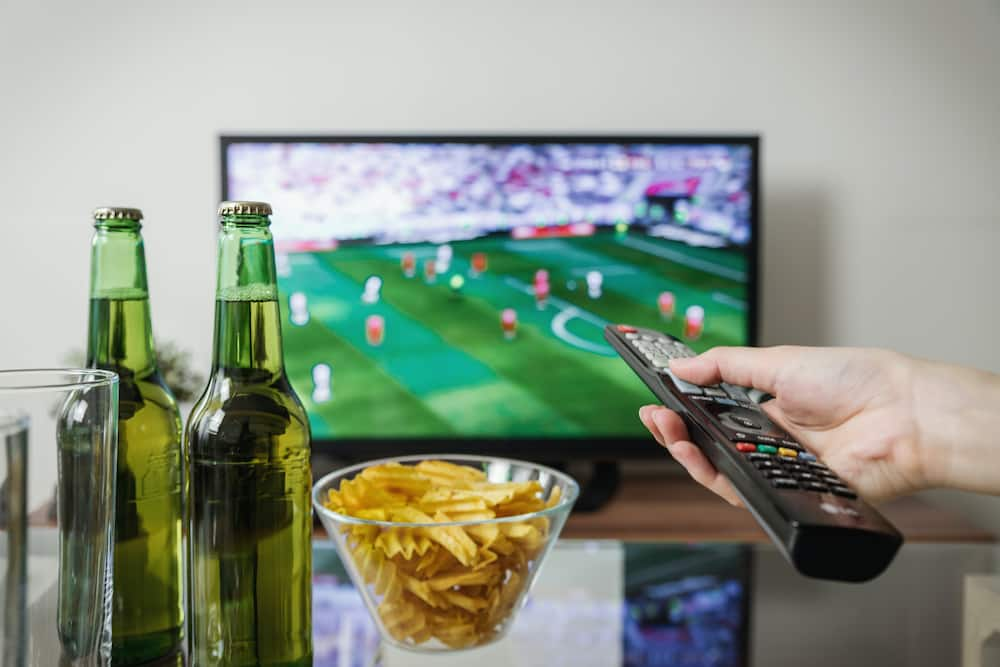 If you want to stream sports, you will use an add-on like Phoenix. The good thing with Kodi is that you can enjoy live-streaming sports TV for free and in high definition. Kodi also has an extensive collection of music, TV shows, and movies.
4. Hotstar
The Hotstar platform offers various sports content, including cricket, football, tennis, badminton, and kabaddi. This diverse sports coverage appealed to a broad audience. On the forum, you can watch football, TV shows, news, and many other things.
5. SonyLIV
SonyLIV is one of the greatest football streaming sites because it offers all sports in one spot. The website does not buffer, which is why it is popular among football fans.
Download SonyLIV apps for Android and iOS to use the service for free. If you wish to use a PC browser, you may need to install a VPN or RDP to shift your location to Asia because their servers do not support browsers from outside the region.
Paid legal sports streaming sites in South Africa
Subscription-based legal sports streaming services enable you to enjoy your preferred sports content for a fee. Check out some of these platforms that will require you to pay a small fee.
1. Openview
Openview is an excellent choice if you want to avoid the hassle of monthly fees. Once you buy the decoder, you can enjoy free live sport streaming in South Africa. Openview decoders range from R699.
There is also the Open PVR that looks like a flash drive, and it enables you to record things for later viewing. This device will set you back R199, but its convenience is fantastic. They show live and uninterrupted football streaming, like English Premier League games and a lot more.
2. Fubo TV
Fubo is an official platform that includes a seven-day free trial. This would be perfect for live sports streaming if you want to catch a match or a weekend of games. The Fubo platform is a vast collection of sports channels, which include the NBA, the English Premier League, and the NFL, to name a few.
When the game ends, you can kick back and relax with some quality entertainment by BET, MTV, FOX, CBS, Nickelodeon, Comedy Central, Discovery Channel, and many others.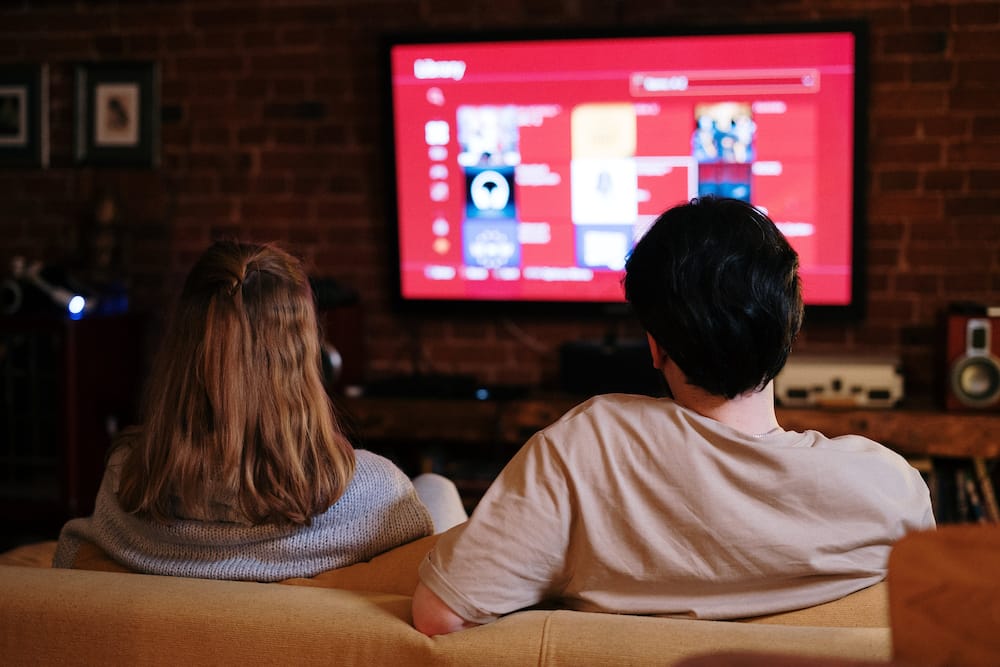 Fubo makes it possible to record anything with the flexibility of watching it on up to three devices. It is compatible with Android and Mac, so you can watch on the go or chill at home and stream it on your home TV.
3. StarSat
StarSat is another subscriber option that works a lot like DStv. Their packages range from R130 to R360 per month. StarSat platform has two ESPN channels, and shows live sports like boxing, martial arts, the Premiership Rugby Cup and Bundesliga on their sports channels.
4. DStv Now
DStv is a major satellite television provider in South Africa, and DStv Now allows subscribers to stream sports content online. It allows DStv subscribers to watch their favourite sports content on various devices beyond traditional television sets. All you need to do is sign up for the DStv Stream and enjoy watching your favourite sport.
5. ESPN+
ESPN+ provides diverse sports content, including live events, exclusive shows, and documentaries. This content spans various sports, from popular football and basketball to niche sports and leagues.
One of the main attractions of ESPN+ is its extensive coverage of live sports events. It offers live streaming of various sports, including UFC fights, soccer, college sports, and more. ESPN+ generally provides high-quality streaming, including high-definition video. The platform is designed to deliver a smooth viewing experience, even during live events.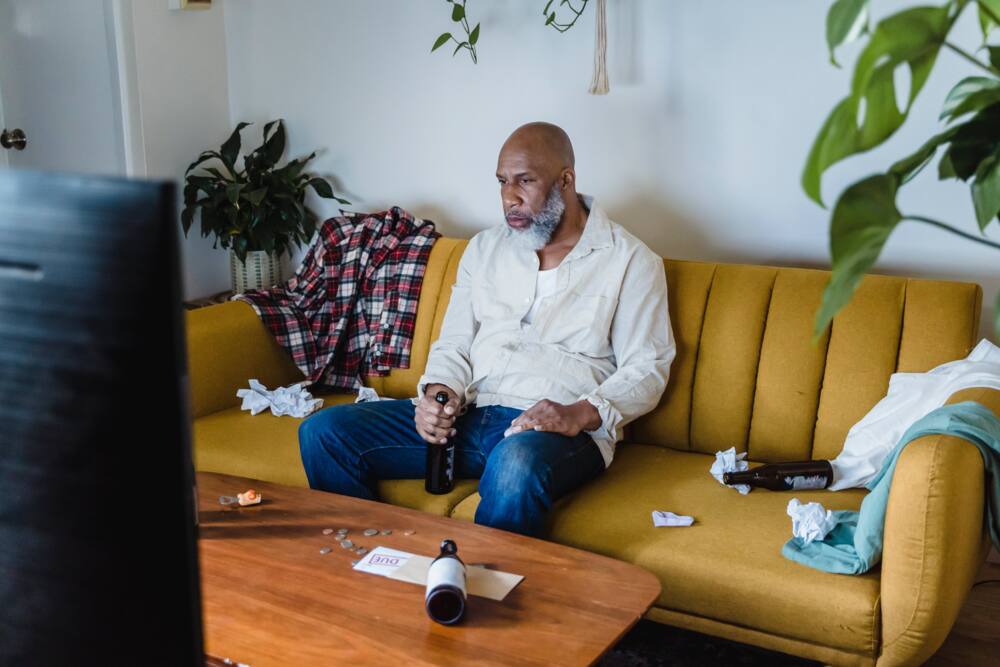 Can I stream SuperSport?
You can stream SuperSport by downloading the SuperSport app.
What are some of the streaming hacks and tips you should know?
Live sport streaming can come with a couple of challenges. One of the biggest frustrations is when a site is not available in your country or region. You can bypass this by using a VPN. There are many options available, so you can choose the one that works for you.
What is the best alternative to DStv?
Some of the best alternatives for DStv include Showmax, Multichoice and TVSA.
Where can you stream sports legally in South Africa?
Some sites where you can legally stream sports include Redbull TV, World Rugby, Kodi, Hotstar, SonyLIV, Openview, Fubo TV, Fubo TV, ESPN+ and DStv Now.
Is there an app for legal sports streaming in South Africa?
Yes, the SuperSport App is available in all countries and is free to download and use—no need for a DStv subscription.
These are some of the best paid and free sport streaming sites in South Africa. Watching live sports online is ideal for saving time, cutting costs, and enjoying home entertainment.
DISCLAIMER: This article is not sponsored by any third party. It is intended for general informational purposes only and does not address individual circumstances. It is not a substitute for professional advice or help and should not be relied on to make decisions of any kind. Any action you take upon the information presented in this article is strictly at your own risk and responsibility!
Briefly.co.za published an article giving an inside scoop on Thabo Ndlovu, an Idols contestant who was crowned ultimate winner of the singing competition on 4 November 2023. He also goes down in history as the last winner of the singing competition that has been airing for the past 21 years.
Thabo would spend his Sundays with his mother singing. He insists that singing chose him and would make him happy.
Source: Briefly News