Dricus Du Plessis bio: age, partner, UFC, fights, record, salary, net worth, profile
Since Dricus Du Plessis started his fighting career, he has set a mind-blowing record. With only two losses out of 17 fights that he has engaged in, he is one of the fast-rising mixed martial artists in the world. A notable record that he set was during his fight against veteran Markus Perez, whom he won in the first round. Perez is known for his toughness and durability but Du Plessis crashed him to the canvas.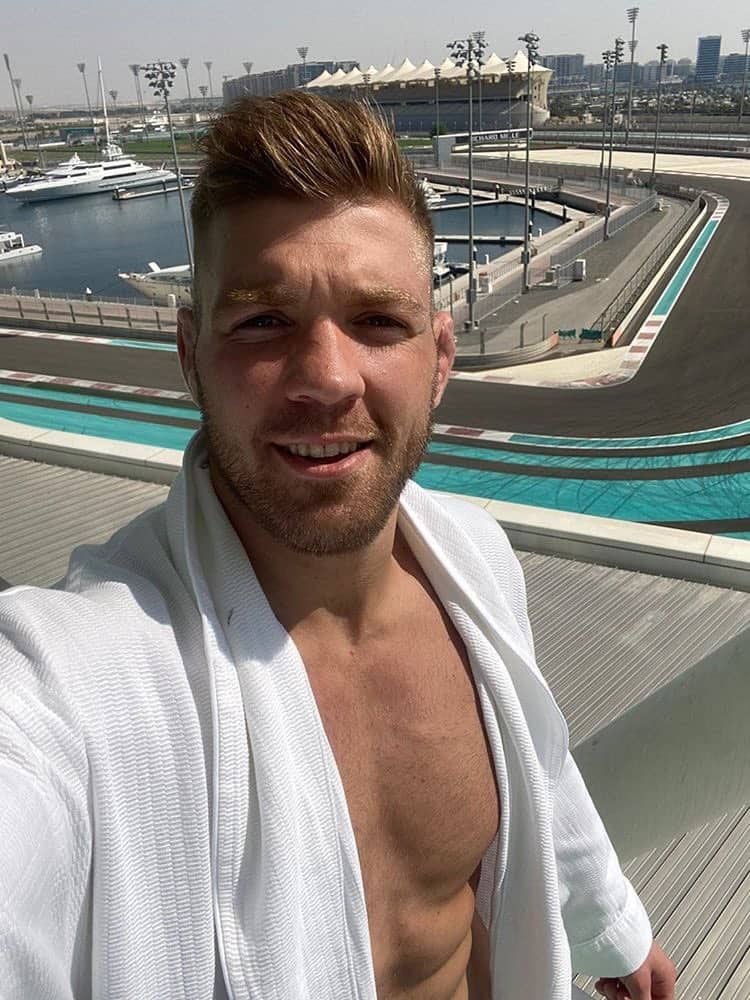 Dricus is a middleweight fighter in the UFC and also a submission expert. Out of his 15 wins, nine of them were through submission. He is also proficient in knockouts as he has six of them to his name. Additionally, in his first four professional MMA matches, he had a winning streak of four fights.
Dricus Du Plessis profile summary
Full name: Dricus Du Plessis
Date of birth: 14th of January, 1994
Age: 26 years old
Nationality: South African
Profession: Mixed martial artist
Place of birth: Hatfield, Pretoria, South Africa
Dricus Du Plessis measurements: 1.85 meters (height) and 84 kilograms (weight)
Fight name: Stillknocks
The early life of Dricus
Dricus Du Plessis is a South African professional mixed martial artist. Although little is known about his family, he was born in Hatfield. Since he was five years old, he started training judo and he did this until he turned 10 years old. Two years after, he trained for wrestling and did that for the next two years.
READ ALSO: Peter Shalulile bio: age, nationality, goals, stats, salary, cars, transfer news, profile
When he was 15 years old, he began to compete as a K-1 kickboxer, and in the process, he emerged as the Amateur K-1 SA Champion. In 2012, he made a record as the first person to bag the title of the World Association of Kickboxing Organisations (WAKO) K-1 World Champion from South Africa.
The professional mixed martial artist studied agricultural economics at the University of Pretoria. However, when he was in his final year, he dropped out because of a shot he got at the EFC Middleweight Championship.
How old is Dricus Du Plessis?
Dricus is 26 years old. He was born on the 14th of January, 1994. Dricus Du Plessis nationality is South African.
Career information - UFC
The year 2013 is significant in Dricus's career as that was when he made his professional debut. Interestingly, before he faced the future Ultimate Fighting Championship (UFC) veteran then-EFC middleweight champion Garreth McLellan during the EFC Africa 33, he already had an undefeated 4-0 record.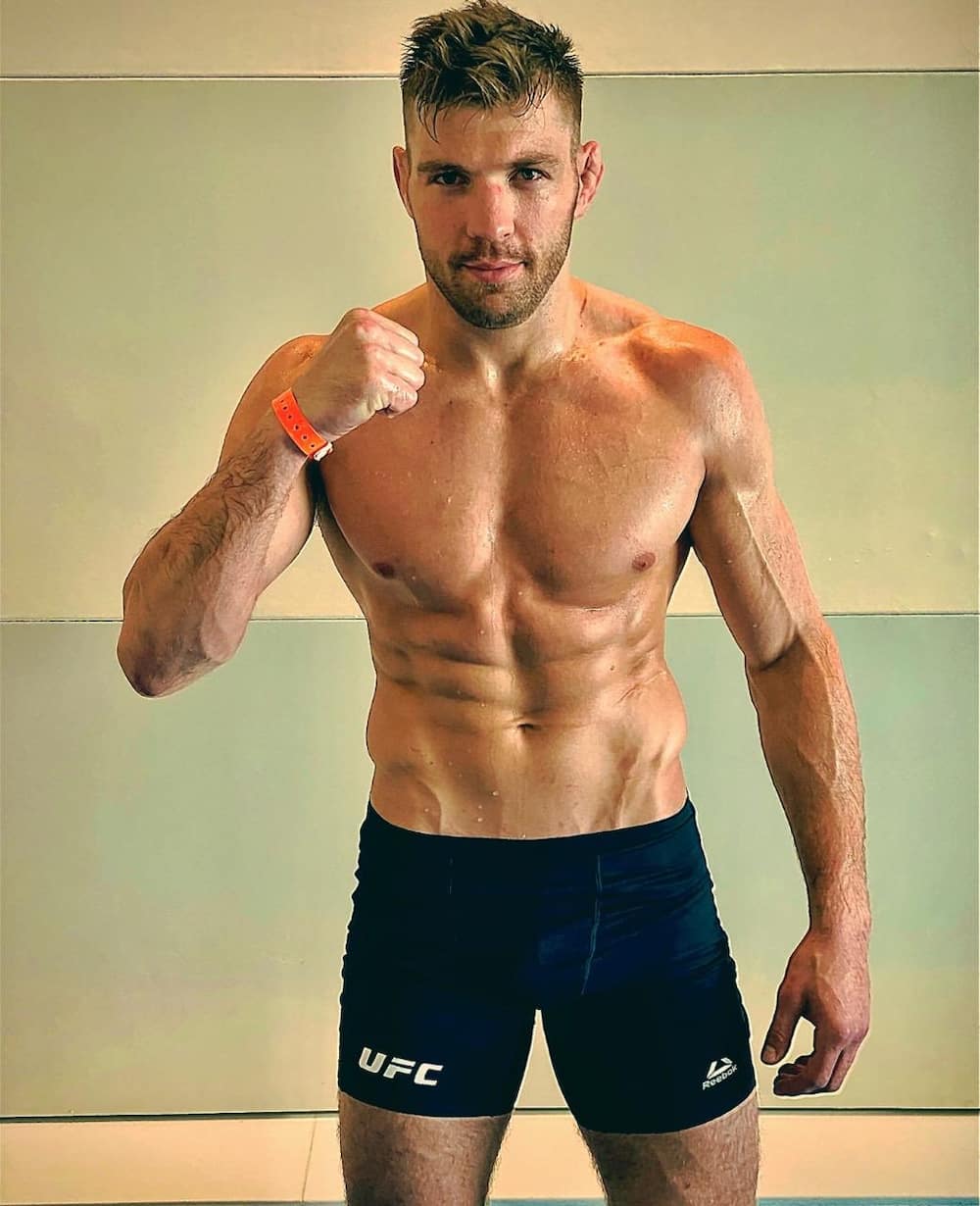 In Dricus Du Plessis next fight, he made his welterweight debut in June 2015 at the EFC Africa 40 when he had to face Dino Bagattin. Fortunately for him, he won in the second round rear-naked choke submission. From there, he fought for the vacant UFC Welterweight Championship, which he won against veteran striker Martin Van Staden at EFC 50.
In 2017, the fighter returned to AFC and defeated Brazilian Mauricio Da Rocha Jr in a welterweight contest. It was after then that the Dricus Du Plessis vs Bahati match held for the Middleweight Championship at EFC Africa 62. After he won guillotine choke at 1:30 of round one, he became a two-weight class champion within the promotion.
Fights and records
As can be predicted, Dricus Du Plessis vs Brendan Lesar fight took another dimension when the Pretoria-born fighter proved before his audience to be Africa's best mixed martial artist. In the long-awaited fight, Dricus pounced and dropped Lesar with a left and some vicious ground and pound. Consequently, he cemented himself as one of the best to have ever fought inside the EFC Hexagon.
READ ALSO: Knox Mutizwa bio: age, parents, goals, stats, salary, Golden Arrows, profile
Dricus Du Plessis vs Markus Perez fight in the Flash Forum in Abu Dhabi United Arab Emirates that held on the 11th of October, 2020 was a notable one for a few reasons. Apart from the fact that it was Dricus Du Plessis UFC debut fight in the UAE and Asia, he went home with a KO victory under his belt.
In the Dricus Du Plessis latest fight, Perez aggressively started the fight, throwing a lot of kicks and feints which somehow frustrated Du Plessis. Eventually, Du Plessis landed a right hook which put Perez on his face, and the extra shot he got put him out cold. Stillknocks, as sometimes called, finished Perez through the first-round knockout and this became the first time that Perez would be defeated in his seven-year career.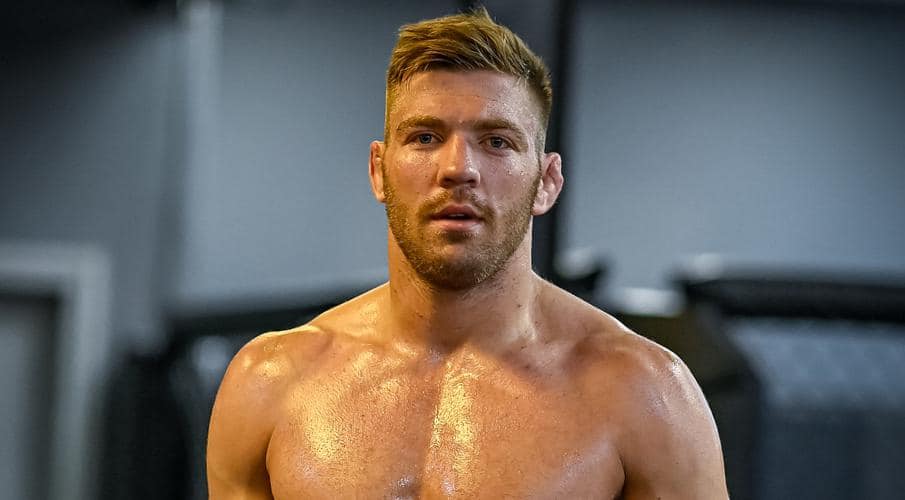 So far, the mixed martial art specialist has fought in 17 matches, and out of them, he won 15 and lost two. More so, six of his wins were through knockout while nine were by submission. He lost one match through submission and the other through knockout.
Dricus Du Plessis net worth and salary
Although Dricus Du Plessis salary and net worth are yet to be publicly declared, he reportedly earns $10,000 per fight, and for any fight he wins, he takes home another $10,000. He also makes $3,500 as a promotional bonus. So, he is guesstimated to be worth between $100,000 and $1 million.
Who is Dricus Du Plessis partner?
Considering the winning life of the veteran mixed martial artist, fans have often asked who Dricus Du Plessis girlfriend could be. Unfortunately, no information is available to the public yet about the veteran's relationship. Nevertheless, everyone is patiently waiting for when Dricus Du Plessis wife to be shown to the world.
Du Plessis partner is an exceptional fighter whose success record speaks volumes about his unique fighting skills and professionalism. He continues to amaze his fans and critics, and no doubt, there are yet greater feats before him.
READ ALSO: 10 richest soccer players in South Africa 2020
In an earlier post, Briefly.co.za shared some of the soccer players currently on South Africa's list of richest players. For a player to earn a lot of money, they need to have excellent skills and high market demand. South Africa has many players that play both local and international football. Check out the post to confirm if your favourite player is among the richest footballers.
READ ALSO:
James Kotei bio: age, position, goals, skills, videos, Kaizer Chiefs, profile, latest
Sannah Mchunu (Sana Mchunu): bio, age, children, husband, parents, profile, facts
Mason Greenwood bio: age, stats, height, girlfriend, is he better than Rashford?
Source: Briefly News