List of evil and most notorious African warlords and dictators
There is no doubt that countries in Africa have experienced the most atrocities from African warlords. Immediately after triumphing against colonialism within the 1950s to early 1990s, these nations were subject to horrible dictators, and to date, some have never managed to rise from their predicament. Many Africans have died at the hands of these cruel despots.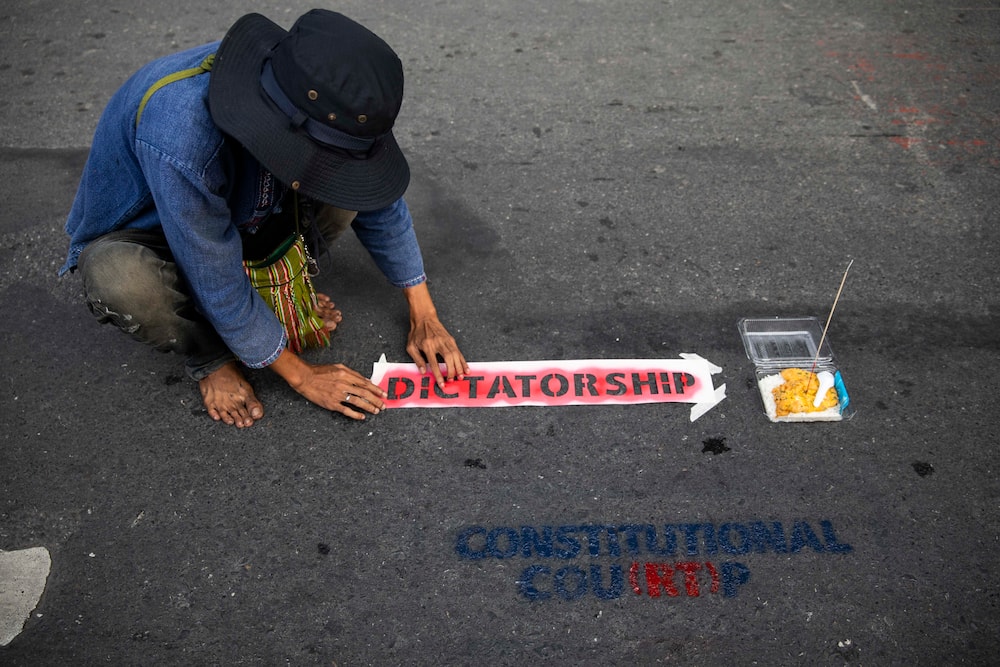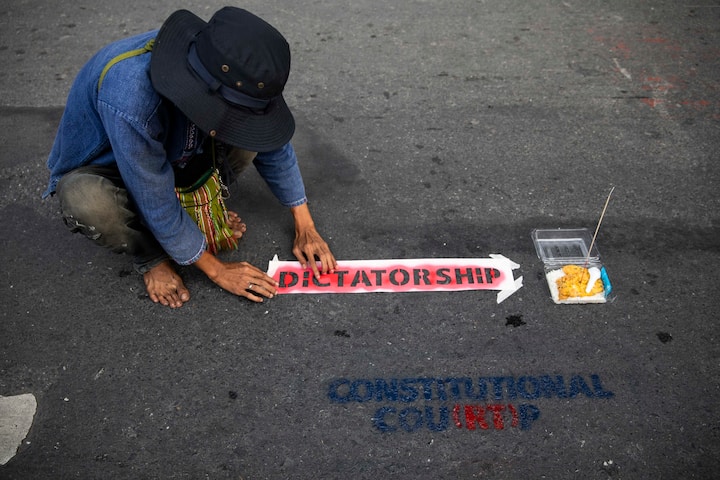 Most of the African dictators emerged from volatile political systems and used military and ruthless tactics to gain power for themselves. To these dictators, violence was their biggest weapon and a means to an end. Here is a list of African warlords with the most outrageous and heinous inhumane acts ever witnessed.
10 most cruel African warlords 2020
Who are some of the unforgettable people in the African warlords history? Warlords are aggressive with sole autonomy. These 10 are the cruelest African leaders to ever rule some countries in Africa.
1. Idi Amin, Uganda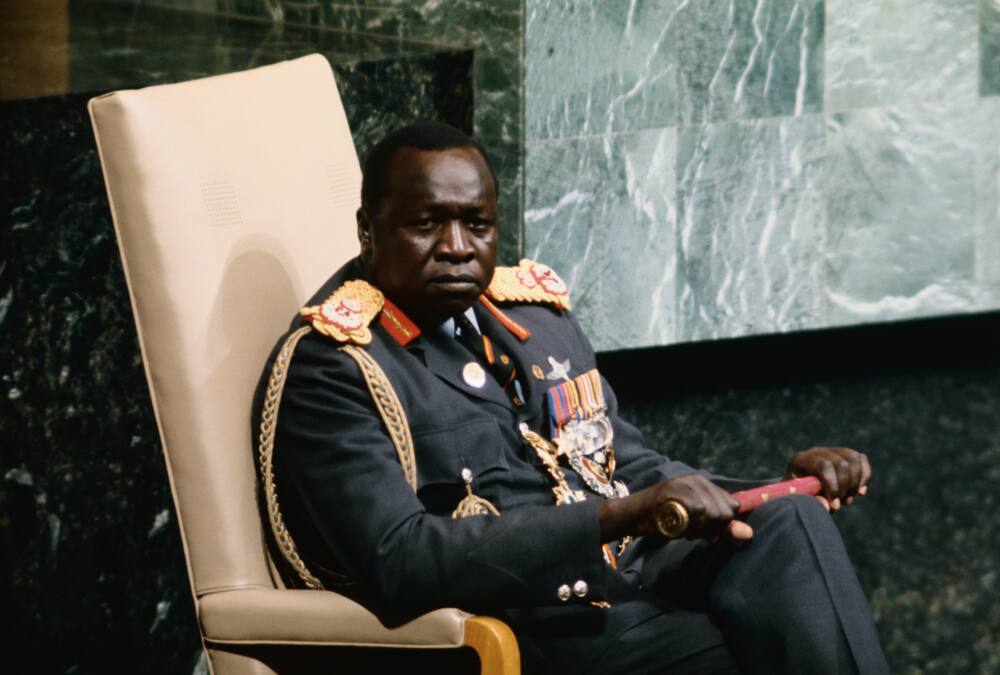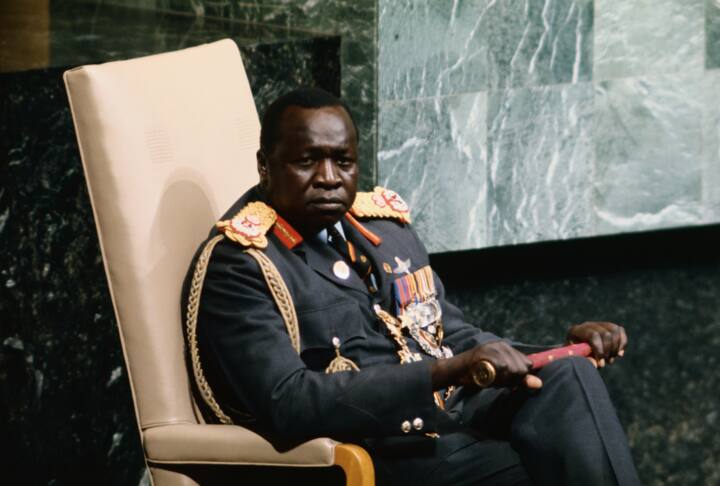 Idi Admin Dada Oumee (born 17th May 1925) is one of the most famous warlords ever seen in Africa. He came to power in 1971 following a military coup. Previously, Amin was a commander in the Ugandan army. He ruled Uganda for eight years, during which he earned the nickname, The Butcher of Uganda, following his brutal ways, with some believing he was a cannibal.
In 1977, the United Kingdom decided to close its Ugandan embassy following the atrocities of Mr. Amin. As a result, the dictator declared that he had single-handedly defeated the British empire in his country.
Under his leadership, Amin was responsible for various inhumane acts, corruption, and murders. It is estimated that nearly 500,000 individuals lost their lives under his authority. Great news came in 1979 when he was ousted from leadership. The warlord later met his demise at the age of 78 years while exiled in Jeddah, Saudi Arabia.
2. Joseph Rao Kony, Uganda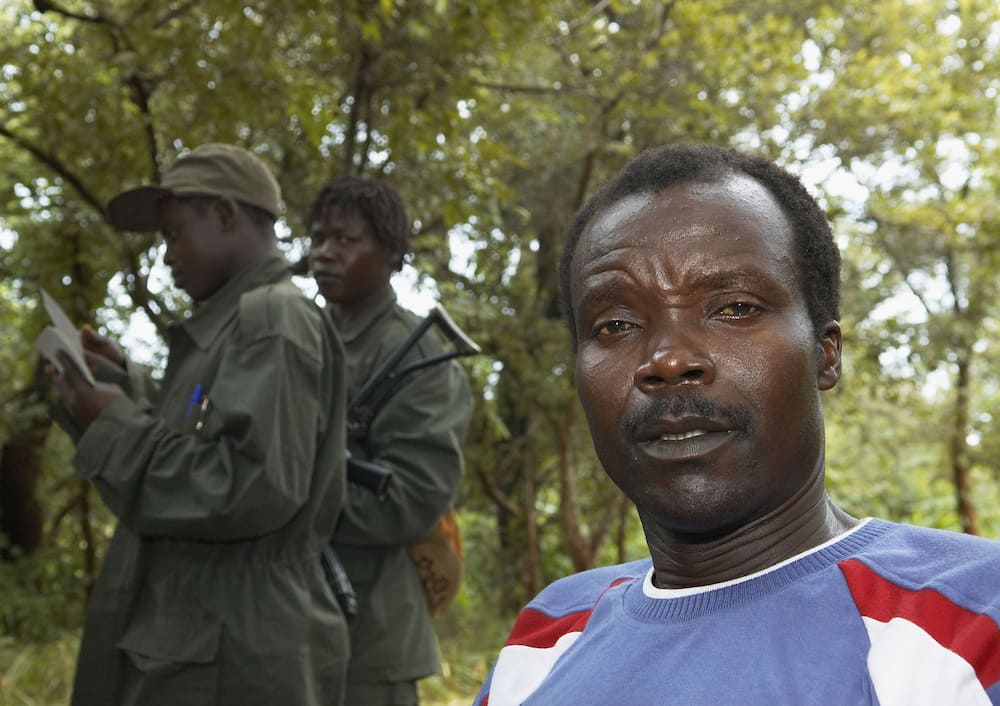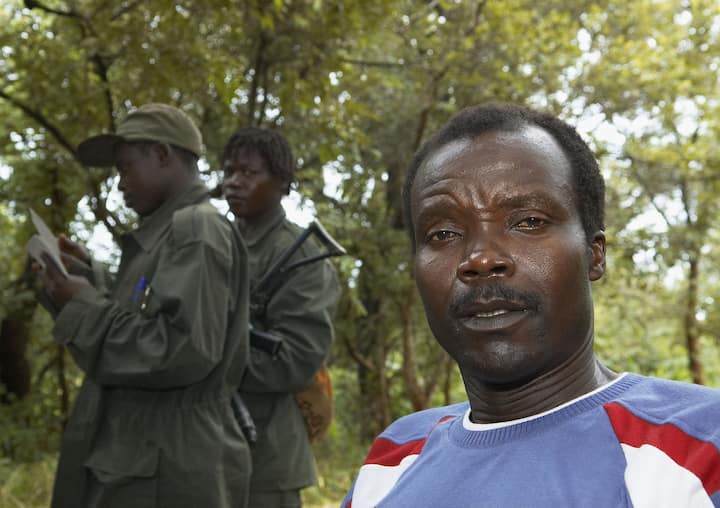 It seems like Uganda had the evilest African warlords because Joseph Kony (likely born 1961) is another autocrat that brought a lot of suffering to Ugandans. Kony leads the Lords Resistance Army (LRA), a group allegedly formed to fight government oppression. Later on, LRA turned on its own and began doing ethical cleansing by murdering nearly 1000 people weekly.
Joseph considers himself the spokesperson of God and a spirit medium. The African warlord claims that he gets visits from 13 international spirits, including a Chinese phantom. Under his rule, Joseph Kony ordered the kidnapping of children to recruit them as child soldiers and sex slaves. Over 66,000 children were recruited as soldiers, while 2 million individuals suffered from being displaced in their country from 1986 to 2009.
3. Gnassingbe Eyadema, Togo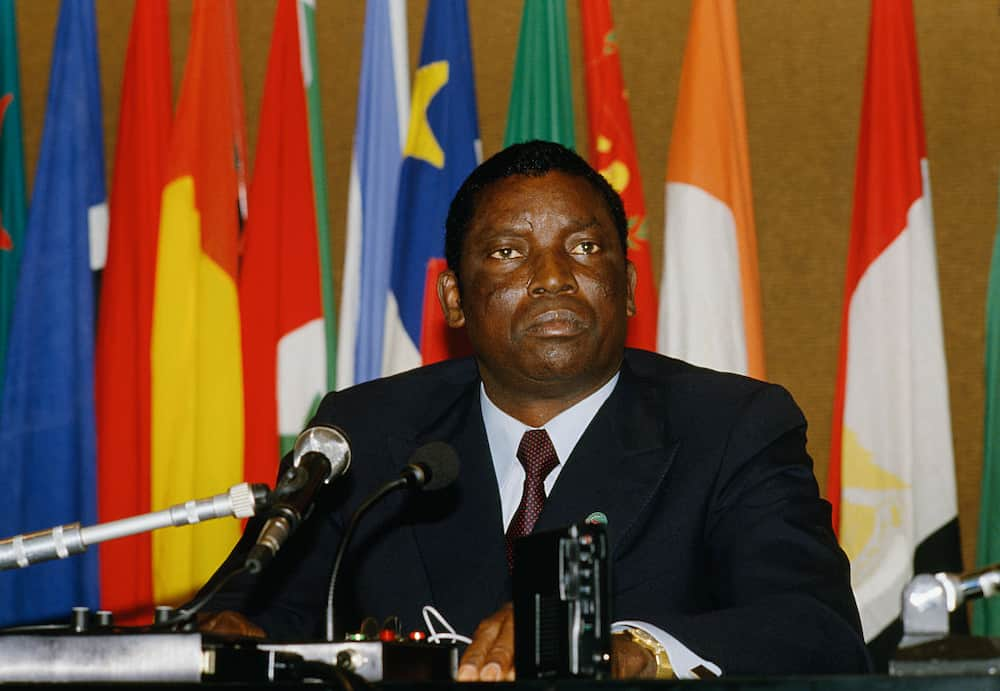 Gnassingbe Eyadema (born 26th December 1935 ) from Togo is another longest-serving African warlord who was in power for close to 38 years. The dictator first rose to power in 1967 following a fatal takeover.
As no one could overpower him, it took death to finally remove him from his throne. Eyadema died in 2005 following a cardiac arrest. Nevertheless, his son Faure Gnassingbe succeeded the absolute leader in a non-democratic twist. Having left a bad historical name, it is surprising that some other African countries still followed in his tyrant footprints.
4. Jean-Bédel Bokassa, Central Africa Republic (CAR)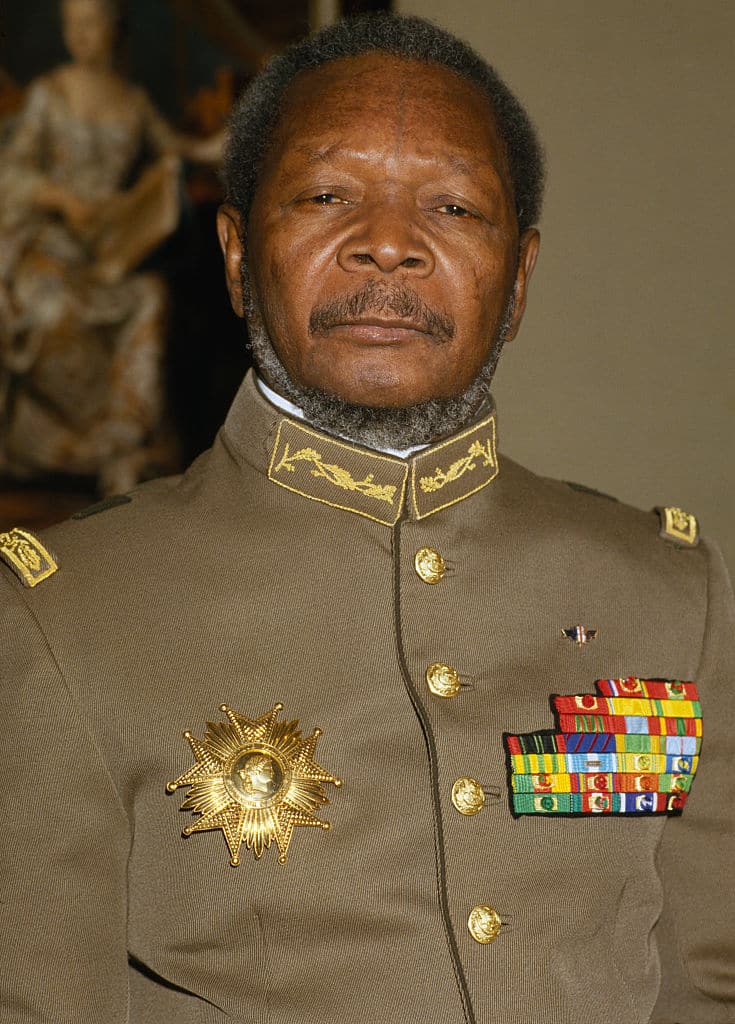 Jean-Bédel Bokassa ( born 22nd February 1921) is one of the ancient African warlords who were ruthless from the start. Before rising to power, Jean was a soldier in the French equatorial army. Bokassa became the autocrat leader of the Central African Republic and its successor country Central African Empire in 1966 after he killed his cousin in a coup in 1965.
Soon after, he was named 'The Butcher of Bangui'. Even though it is not clear the number of citizens he murdered, Jean was personally behind the massacre of 100 school children because they could not afford to purchase expensive school attire with his emblem. To add, Jean Bokassa was also accused to be feeding on human flesh.
Besides murdering, Jean caused CAR to go bankrupt after using one-third of the country's funds for his exorbitant crowning event that cost $20 million. In 1972, Bokassa appointed himself the president for life and an emperor in 1976. In 1979, Jean was ousted to exile following his orders to have civilians murdered by his troops, as well as his act of canning small children during the protest.
5. Charles Taylor, Liberia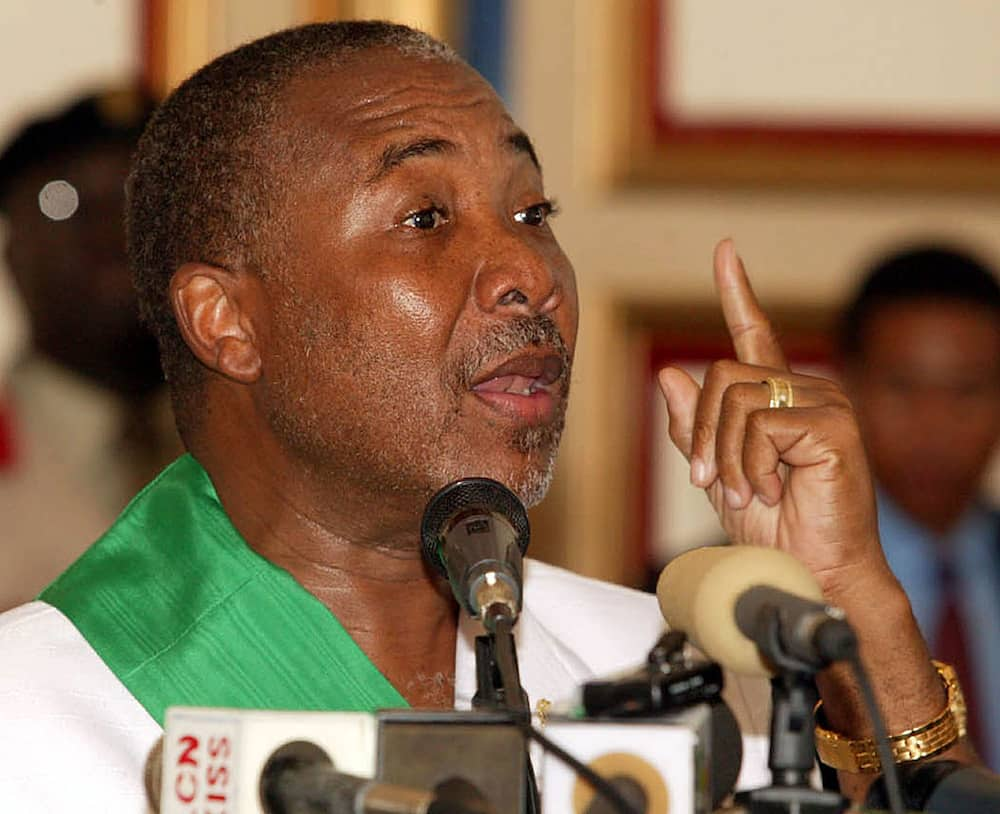 Charles McArthur Taylor (born 28th January 1948) is among the African dictators with the highest count of massacred people. In 1989, Mr. Taylor was in charge of the National Patriotic Front of Liberia, a revolt based in Côte d'Ivoire (Ivory Coast), which moved in to kill more than 200,000 Liberians in a civil war that lasted seven years.
Charles Taylor was appointed as the president of Liberia in 1997 following the end of the war as he threatened to resume violence if he was not elected. His famous campaign slogan was, "He killed my ma, he killed my pa, but I will vote for him."
Even before coming into power, the African tyrant was involved in numerous heinous acts. For instance, he was detained and charged in the United States with corruption charges in 1985. Charles Taylor was finally overthrown in 2003 following a second civil war. He is currently being held at the HM Prison Frankland for all the crimes against humanity that he committed.
6. Omar Hassan Ahmad Al-Bashir, Sudan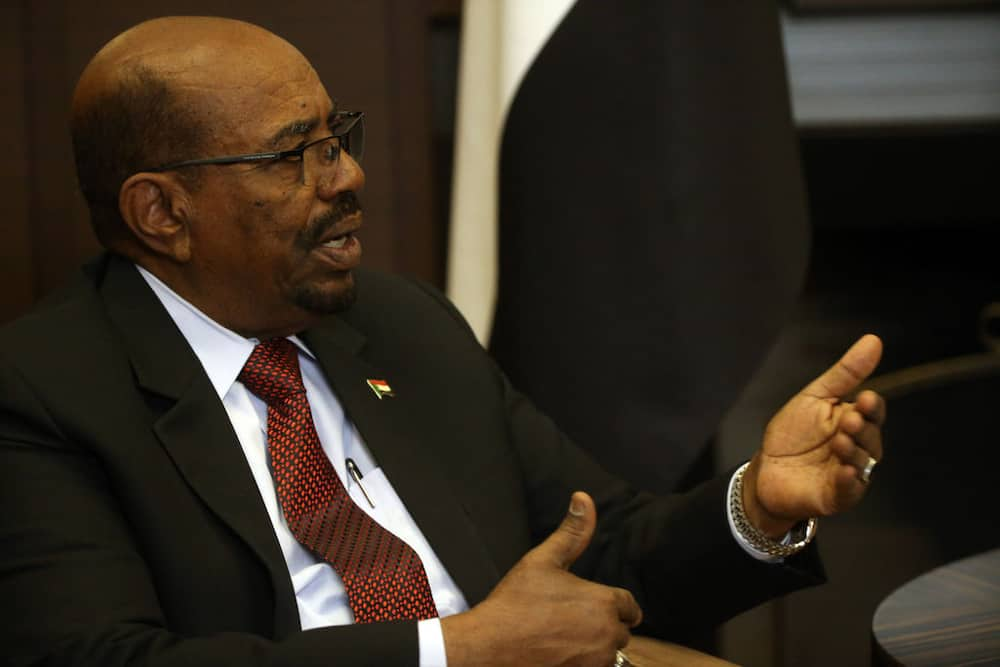 Omar Al Bashir (1st January 1944) remains the first president in office to be tried and sentenced for heinous acts like rape, mass murder, and violent robbing. Omar was elected into power in 1989 to be the leader of Sudan before its division into North and South Sudan.
To add, Omar embezzled the country's funds to aid extremist activities. In 2019, this ruthless dictator was finally defeated in a coup. Omar was then arrested, tried, and convicted for several atrocious acts against humanity.
7. Jean Kambanda, Rwanda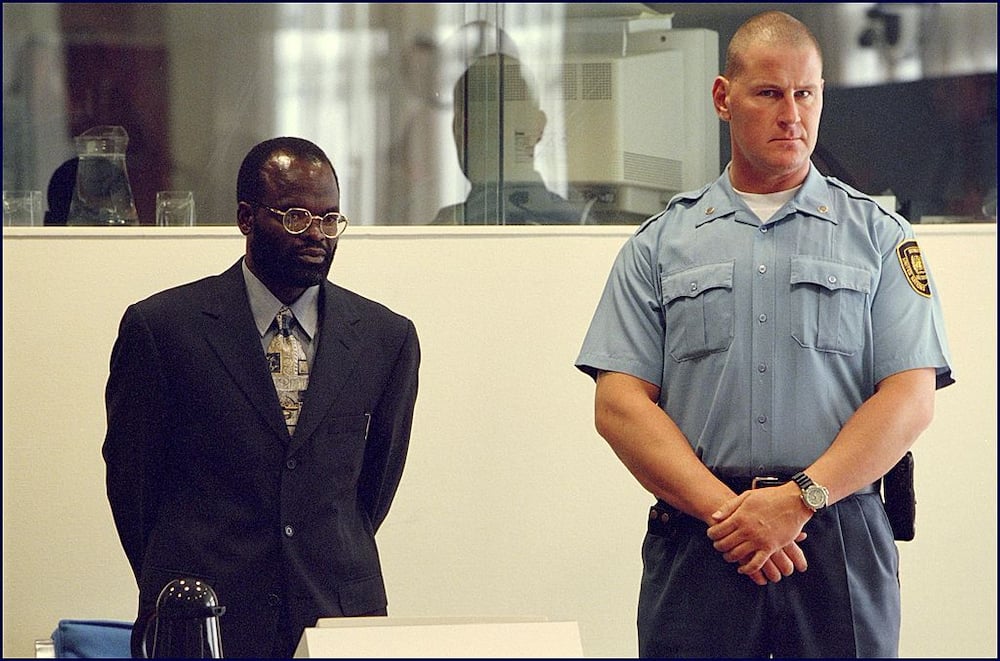 Jean Kambanda (born October 19th, 1955) is one of the evilest African warlords to ever walk on earth. He was responsible for the Rwanda Genocide that saw over 800,000 people get killed. The civil engineer was appointed the president of Rwanda (prime minister in the caretaker government of Rwanda) on the onset of genocide in 1994 and was the leader during the 100 days of the Tutsis and Hutus civil war.
Jean was apprehended in Nairobi on the 18th July 1997 and was handed over to the International Criminal Tribunal in Rwanda. He was accused of aiding mass slaughter by giving out small arms and ammunition to individuals in Gitarama and Butare while knowing very well that the weapons will be used to murder innocent citizens. Jean Kambanda is the only African dictator to confess guilty of mass murder.
8. Joshua Blahyi, Liberia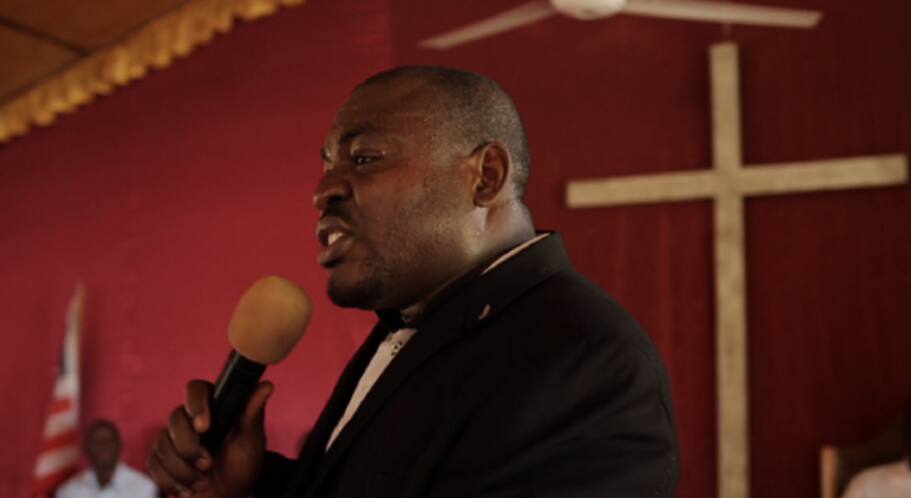 Joshua Milton Blahyi (born 30th September 1971), also nicknamed General But Naked, was one of the feared African generals during the first Liberian civil war that occurred in the early 90s. Joshua would go into battles naked, wearing nothing but shoes, hence his name. According to him, showing up to war naked made him feel invincible. It is possible he made his opponents uncomfortable with his nakedness, and they had no option but to leave.
Joshua Blahyi asserted in 2008 that he had murdered nearly 20,000 people, conducted frequent human sacrifices, and ate children. Later on, the African warlord converted to Christianity, and the former "most evil man in the world" is currently a leader of his ministry. He has denounced his old inhuman ways and now preaches peace and love.
9. Thomas Lubanga Dyilo, Congo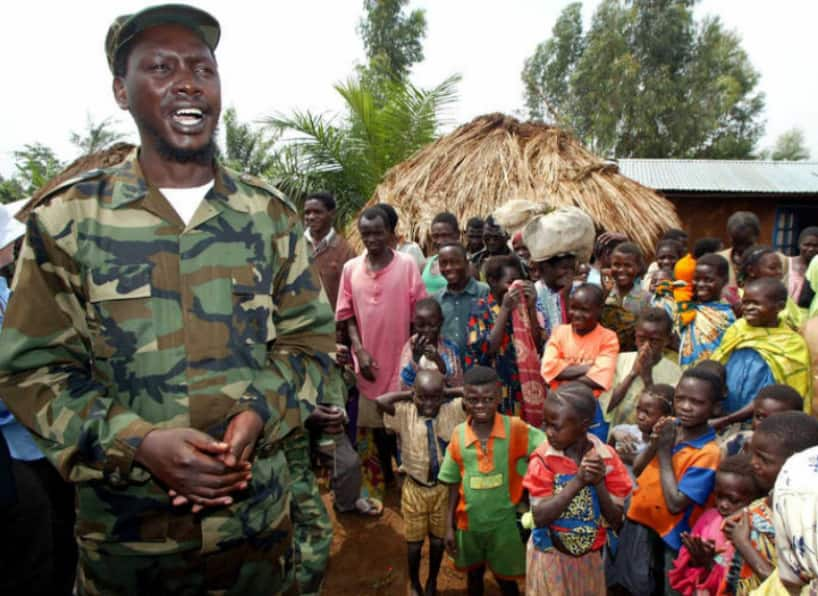 Thomas (born 29th December 1960) established the Union of Congolese Patriots (UCP), which fought to control gold reserves in the DRC. He is the first person convicted by the International Criminal Court. His crimes include recruiting child soldiers, murder, rape, ethnic massacres ( over 60,000 corpses to his name), mutilation, and torture, among other human rights violations.
10. Bosco Ntanganda, Rwanda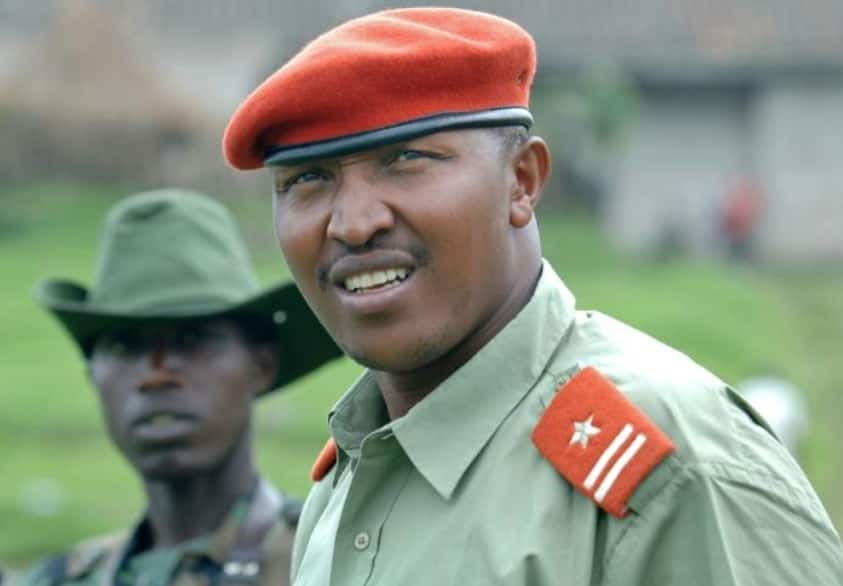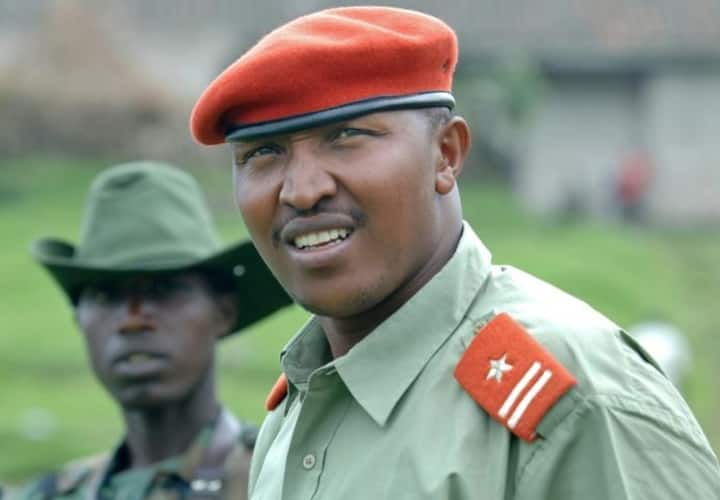 Bosco (born 5th November 1973), also known as The Terminator, was more of a warlord for rent. He helped overthrow the Hutu-led government and then moved to Congo to help overthrow the government after being made the head of the military in DRC. He is responsible for about 800,000 deaths in total and many other human right violations. He was convicted on 18 counts on 8th July 2019, and was sentenced to 30 years in prison by the ICC.
Well, the above mentioned African warlords are some of the most barbaric and petrifying individuals ever to govern the continent. Millions of Africans have suffered and died under their regimes, and more continue to endure agony under their continued legacies.
READ ALSO: 7 Women loved by famous dictators and how they influenced their dictatorial rule
Can you imagine a dictator falling in love? Briefly.co.za published 7 women loved by famous dictators, and their influence on their leadership. Unlike the belief that dictators are inhuman without feelings, they too fall in love.
Stefanie Rabatsch (Isak), Austrian by origin, was Adolf Hitler's crush. Hitler wrote love poems for her, but never had eye contact or confessed his feelings to her. Others include Ri Sol-ju , the wife of North Korea's Supreme Leader Kim Jong-un, Asma al-Assad, wife of Syria's Bashar al-Assad, and Maryam Babangida, Nigeria's Ibrahim Babangida's wife.
Source: Briefly News