Biggest and busiest airport in Africa: Top 10 list
Which is the busiest airport in Africa? Nations worldwide have made tremendous strides in constructing top-class terminals that meet global standards and enhance their economies, and African countries have not been left behind. The busiest airport in Africa is positioned according to the number of passengers it accommodates yearly.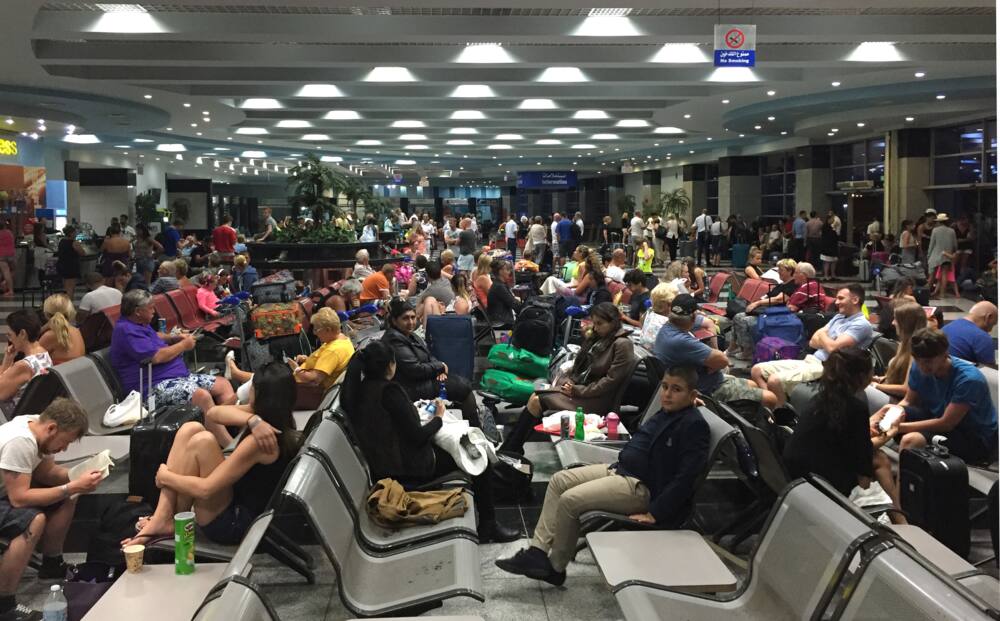 Air travel continues to be one of the best things to happen to humanity as it connects countries to the outside world. Besides, it is more accessible and affordable in 2020 than before. There are several vibrant post-modern landing strips in Africa used by hundreds of millions passengers from different parts of the globe annually.
10 busiest airport in Africa
How many international airports are in Africa? There are approximately forty-six global-standard airfields and around 431 national ones. Most airfields found in the continent are airstrips servicing local flights. However, the few major international airports are doing a great job in serving millions of travellers yearly. Here are the top 10 airports in Africa with the highest passenger traffic.
1. Oliver Tambo International Airport, South Africa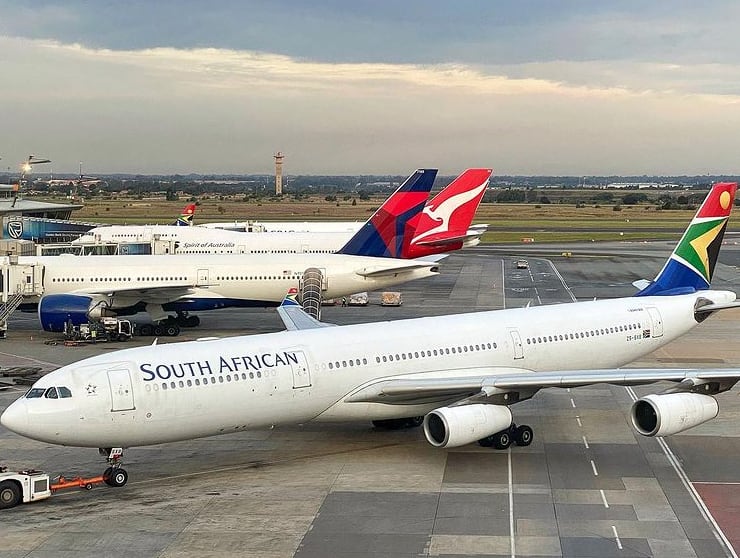 Which country has the best airport in Africa? South Africa's Oliver Tambo International Airport is the biggest and busiest airport in Africa. It is situated in the heart of Jo'burg. Named after Mzansi's historical founding father, Oliver Reginad Tambo, this landing port has several airlines serving Antarctica and 7 other continents.
What is the largest airport in Africa? According to figures released by Airports Council International, roughly more than 21, 000,000 passengers pass through O.R annually. It has a yearly capacity of 28,000,000 travellers, making it top in the largest airport in Africa list. O.R. Tambo landing strip is often characterized by longer queues because of the large number of passengers.
It is not the worst place to get stuck in because O.R Tambo is equipped with amazing duty-free shops, a variety of top restaurants, and cafes. The airfield has a world-class train and bus shuttle service to transport passengers within the Gauteng province.
2. Cairo International Airport, Egypt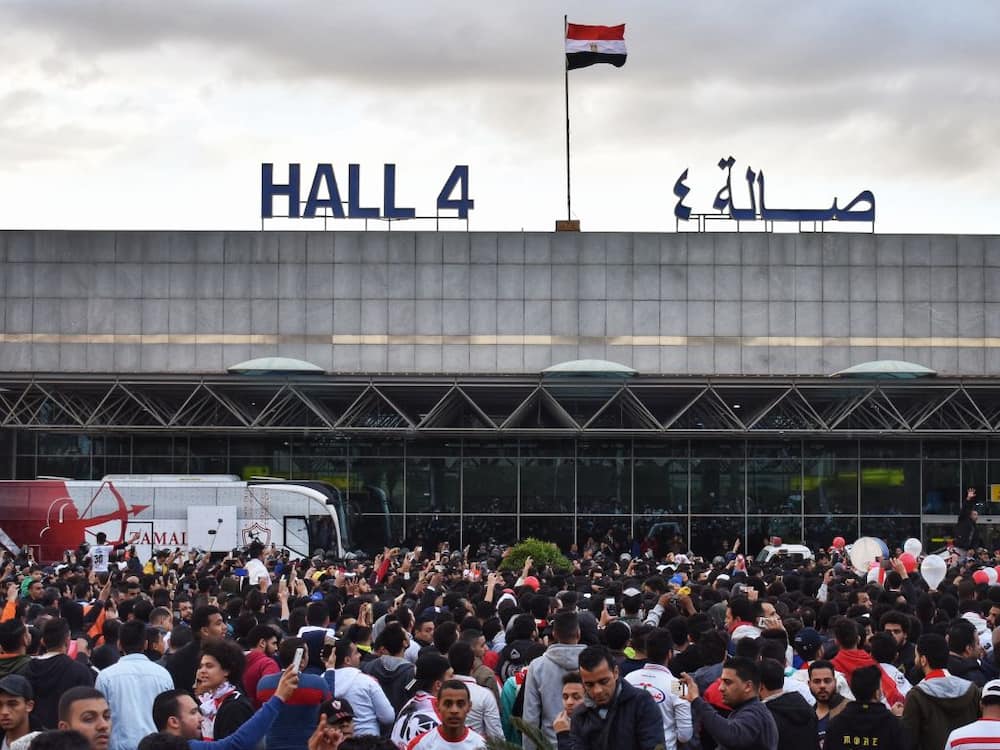 Cairo International Airport(CIA) is the biggest airport in Africa by size, covering a 37 square kilometers area. It is also the largest and busiest in Egypt, with key airlines like EgyptAir and Nile Air. It has four terminals and serves a whopping 15 million travellers annually.
There are approximately 175 passengers flight departing daily from CIA. One of its longest flight takes roughly 12h 10min from Cairo to Toronto with Boeing 777-300.
3. Bole International Airport, Ethiopia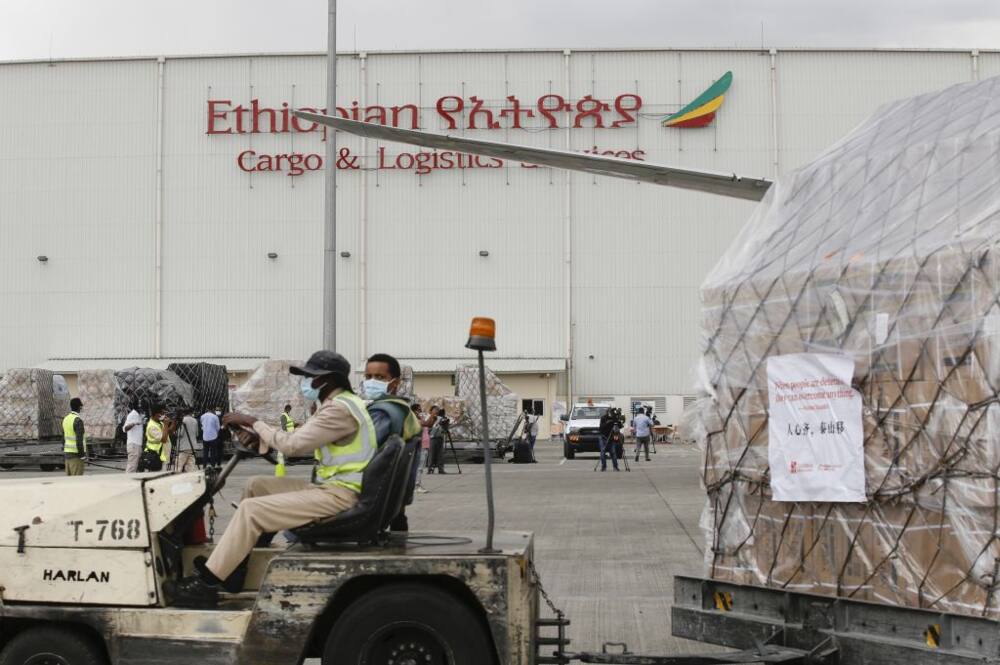 Addis Ababa Bole International (ADD) is situated in Bole District, Ethiopia. It is the biggest in the country, housing the nation's primary airline known as Ethiopian Airlines, which flies all over Africa with roughly 923 weekly departures. Bole also serves other regions, including North America, Asia, South America, and Europe.
Bole International Airport handles more than 137 passengers flights daily, with its longest route (14h 50min long) being from Addis Ababa to Toronto. To add, Bole deals with more than 12 million travellers every year.
4. Cape Town International Airport, Cape Town, South Africa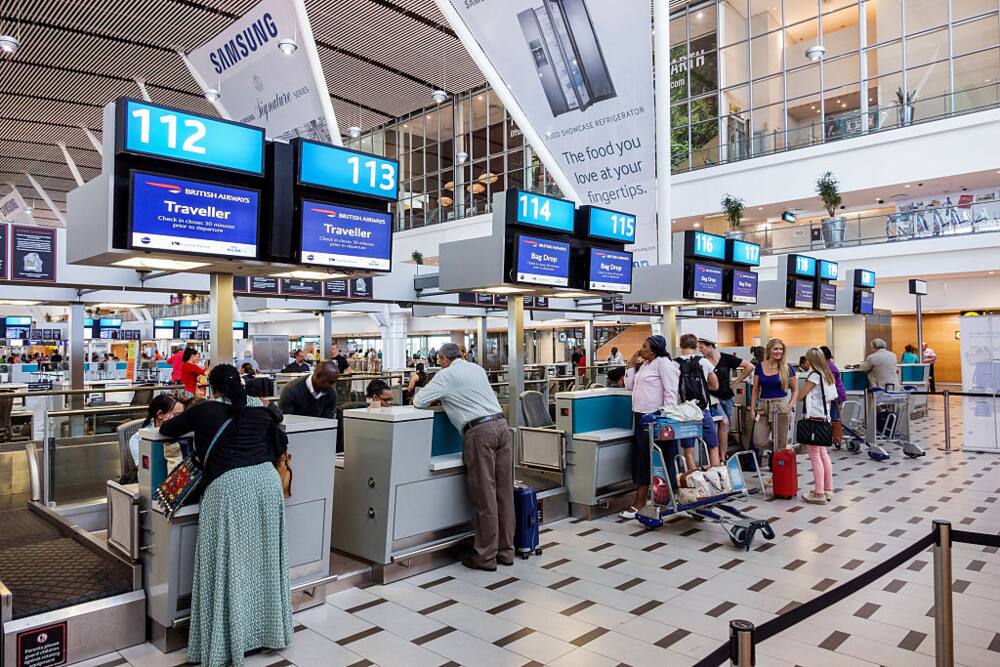 Cape Town is a top tourist destination owing to its amazing landscape, world-class sandy beaches, and bustling nightlife. Because of this, Cape Town International Airport remains the primary gateway for travellers visiting the city and its environs, making Cape Town International one of the buzzing airports in South Africa with regards to passenger activities. It comes second after Oliver Tambo.
An estimate of twenty-four airlines fly in and out of Cape Town International Airport, traveling to over 100 destinations worldwide. In 2019, 10,979,946 passengers passed via Cape Town International Airport, making it the second busiest airport in South Africa. It is easy to access the landing strip as it has a fully-fledged bus service dubbed 'Myciti' with many buses moving in and out of the facility.
5. Mohammed V International Airport, Morocco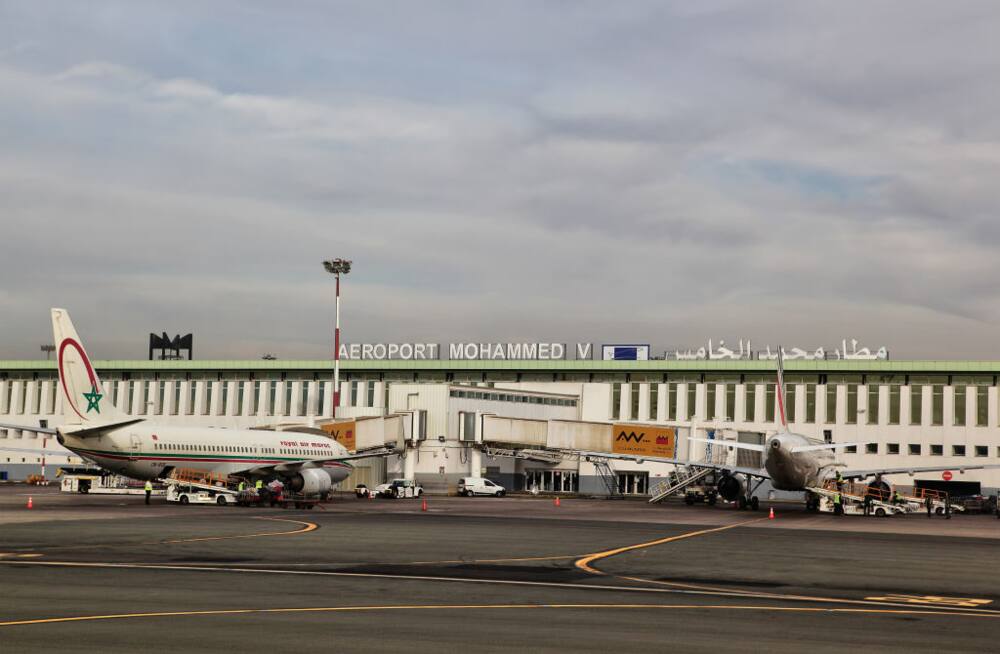 Mohammed V International Airport is a cosmopolitan landing strip situated in Nouasseur province, approximately 30 kilometers Southeast of Casablanca in Morocco. Mohammed V is the fifth busiest airport in Africa 2020, with three terminals serving 10,306,293 travellers in 2019.
Mohammed V International houses the country's national carriers Royal Air Maroc, RAM Express, and Air Arabic, serving different destinations worldwide.
6. Houari Boumediene Airport (Algeria)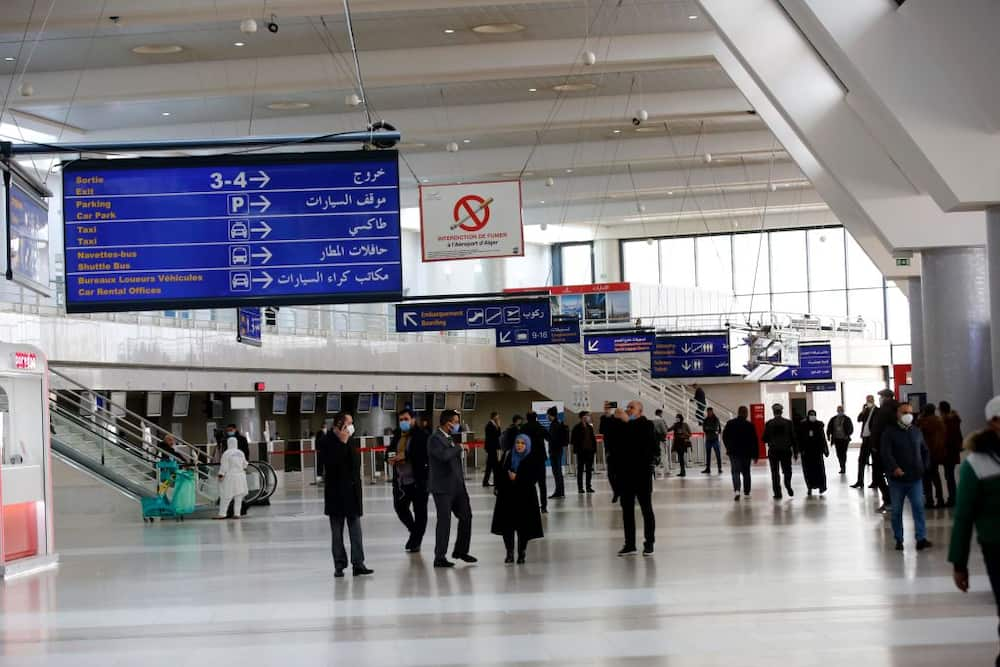 Founded in 1924 as Maison Blanche Airport, Houari Boumediene is located in Algiers. It was named after a former president of Algeria and has an annual capacity of about 7.5 million passengers. The Airport of Algiers has been functioning for several decades, boosting its reputation.
7. Hurghada International Airport in Egypt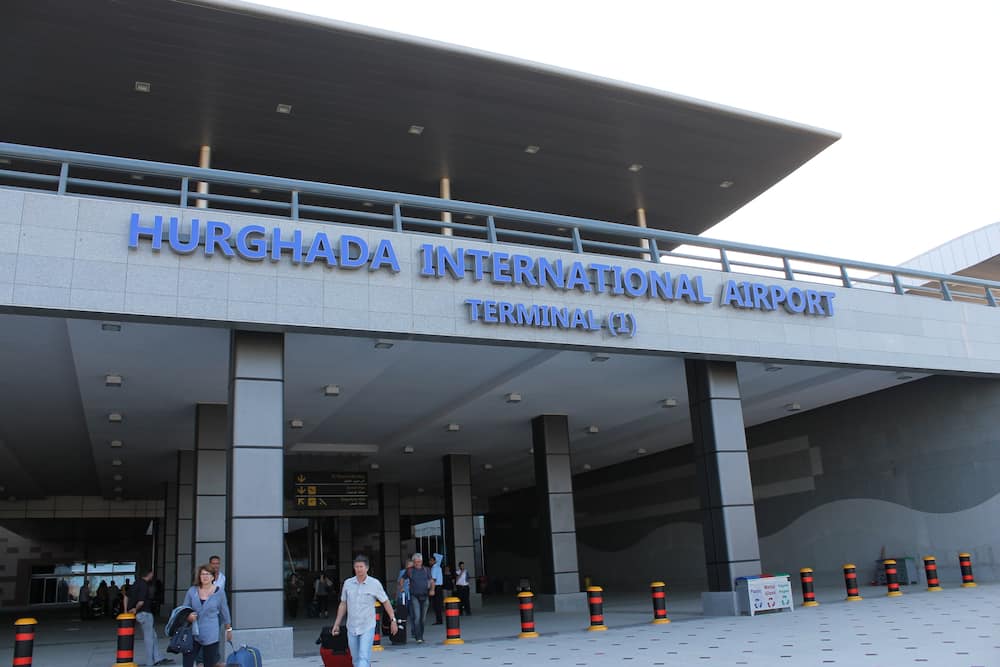 Located 5 kilometer southwest of El Dahar, Hurghada can handle up to 7.5 million passengers annually, according to a 2019 Egypt today publication. This makes it the 7th busiest in the continent and second in Egypt, after Cairo. Its two passenger terminals handle leisure flights from Europe.
8. Jomo Kenyatta International Airport, Kenya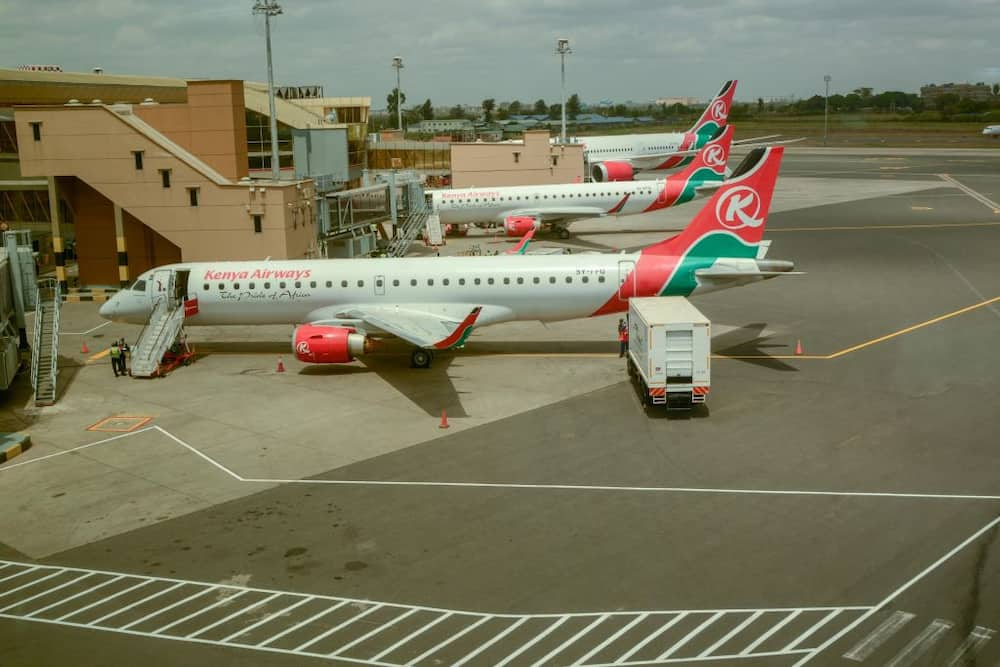 Jomo Kenyatta International Airport (JKIA) is the biggest and busiest in Kenya and is situated 15 kilometer from Nairobi's CBD. JKIA operates scheduled flights to more than 50 destinations across the world. It was named after the late Mzee Jomo Kenyatta, who was the country's first president and former prime minister.
Nairobi JKIA operates approximately 126 travellers flights every day, and it handles over 7,039,175 globetrotters yearly. The longest flight is 15 hours from Nairobi to New York using Kenya Airways, the national carrier in Kenya.
9. Murtala Mohammed International Airport, Nigeria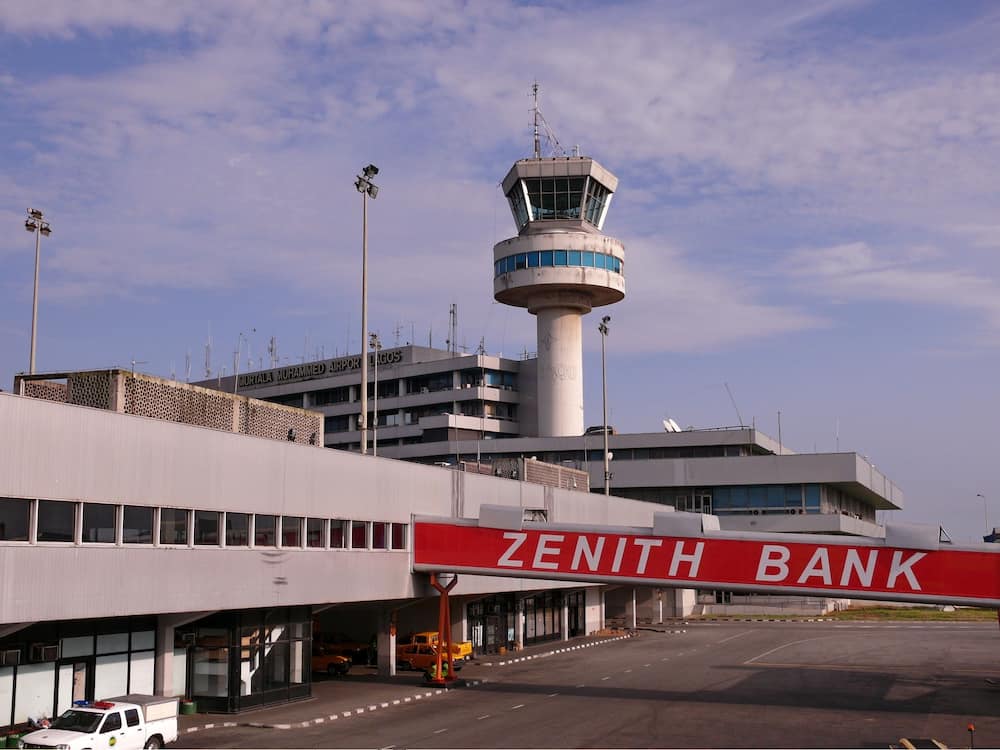 Murtala Mohammed International Airport is a top landing strip situated in Ikeja, Lagos. The facility was constructed during the Second World War and named after Murtala Ramat Muhammed, former head of state.
Murtala Mohammed is home to the state national carriers, Arik Air and Air Nigeria, among other 30 airlines handling both commercial and cargo. It is operated and ran by Bi-Courtney Aviation Services. The number of globetrotters passing through the facility is approximately 6,500,000 annually.
10. Tunis Carthage International Airport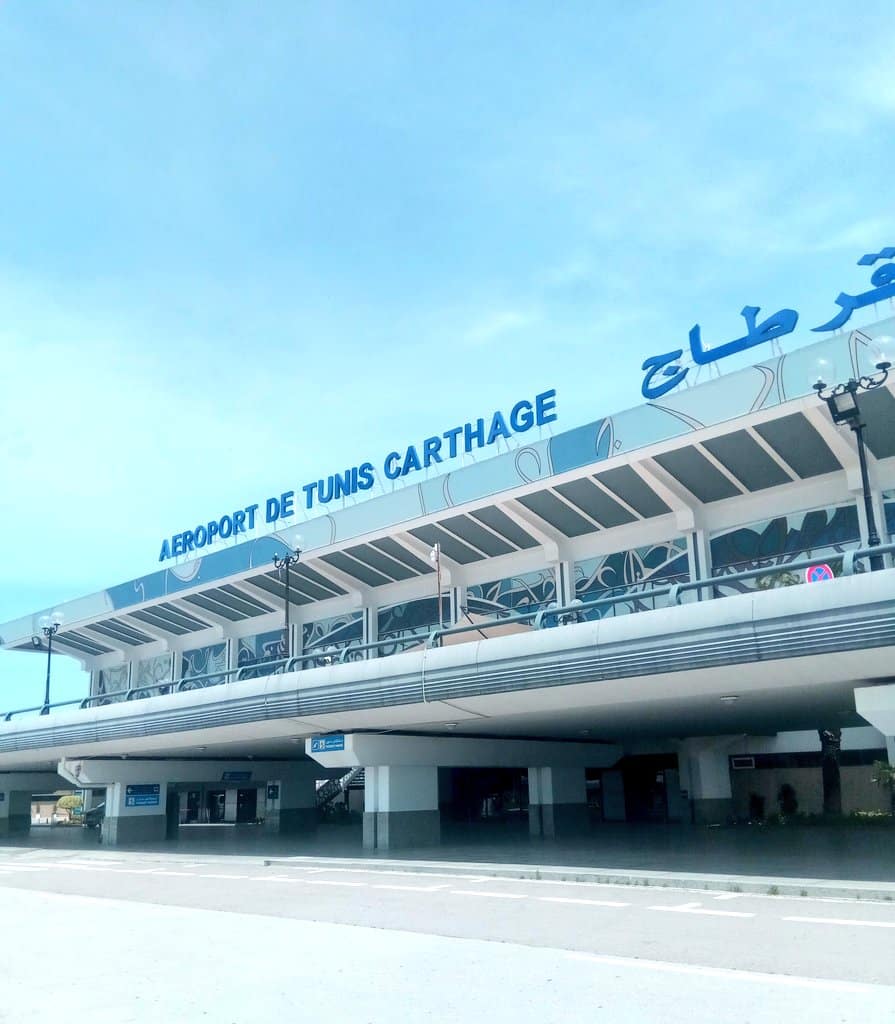 Located in Tunisia's capital city and west of the historic Carthage city, Tunis Carthage can handle about 6,200,000 passengers each year (2018 statistics), making it 10th busiest in the continent. It dates back to 1920 and was the United States Air Force Twelfth Air Force headquarters and command control base for the Italian Campaign of 1943.
Other world-class airfields in the continent worth mentioning are:
Sir Seewoosagur Ramgoolam International Airport, Mauritius
Most travellers coming to Mauritius pass through the Sir Seewoosagur Ramgoolam Airport, named after the country's first Prime Minister. The airport hosts several airlines serving flights across the continent as well as Europe and Asia.
The construction of Sir Seewoosagur Ramgoolam cost $306 million, and its structure resembles that of the tropical plant that is indigenous to Mauritius. The landing strip in Mauritius handles nearly 4 million passengers yearly.
Sharm El-Sheikh International Airport, Egypt
What is the most beautiful airport in Africa? When talking about the most aesthetically pleasant landing strips, then Sharm El-Sheikh in Egypt comes to mind. The airport's second terminal was launched in 2007 and is currently the country's third busiest airport.
Sharm El Sheikh Airport is distinguished by 40 check-in counters and can handle to 4,000,000 travellers annually. Sharm El Sheikh cost roughly $350 million to construct.
King Shaka International Airport, Durban, SA
King Shaka, also called La Mercy Airport, opened its doors a month before the 2010 FIFA World Cup. It is one of the most vibrant South African airports in the city of Durban, and is equipped with state of the art facilities and has a well-grounded shuttle service, making it easily accessible.
According to the Durban traffic report, King Shaka has about 2,818,611 departing passengers and the arriving air traffic motions are estimated to be 27,041. It reported 5.52 million in 2017-2018, 5.6 million in 2018-2019, and 5.69 million in 2019-2020 domestic passenger traffic. International traffic for the three periods were 352,244, 367,707, and 380, 871 respectively.
Now you know the busiest airport in Africa and others with the biggest passenger traffic all year round. In this case, the bigness of an airport is determined by how busy it is, and it is amazing how these top-class facilities bring together people from far and wide, in addition to bettering the economies of their nations. Which of the above airports have you been to? Share with us in the comment section below.
READ ALSO: All about ACSA parking, flight information and contact details
Briefly.co.za published everything you need to know about ACSA parking, flight information, and contact details. The Airports Company South Africa (ACSA) is among the best airport management companies globally. It oversees nine airports in Mzansi and extends its services in Mumbai, India, and Sao Paulo, Brazil.
Established in 1993 Under Airports Act No 44 of 1993, ACSA is a public company. 74.6% of shares are held by the South African government, while private shareholders own 25.4 %. Its current CEO is Mpumi Mpofu.
Source: Briefly News