Sipho Mbele's social media accounts have more than 150,000 followers. This multi-talented actor, producer, author, musician, voice-over artist, motivational speaker, and former radio personality is taking South Africa by storm. He is passionate about life and personal growth. In this article, you will get an in-depth look at the success of Sipho Mbele and learn more about him.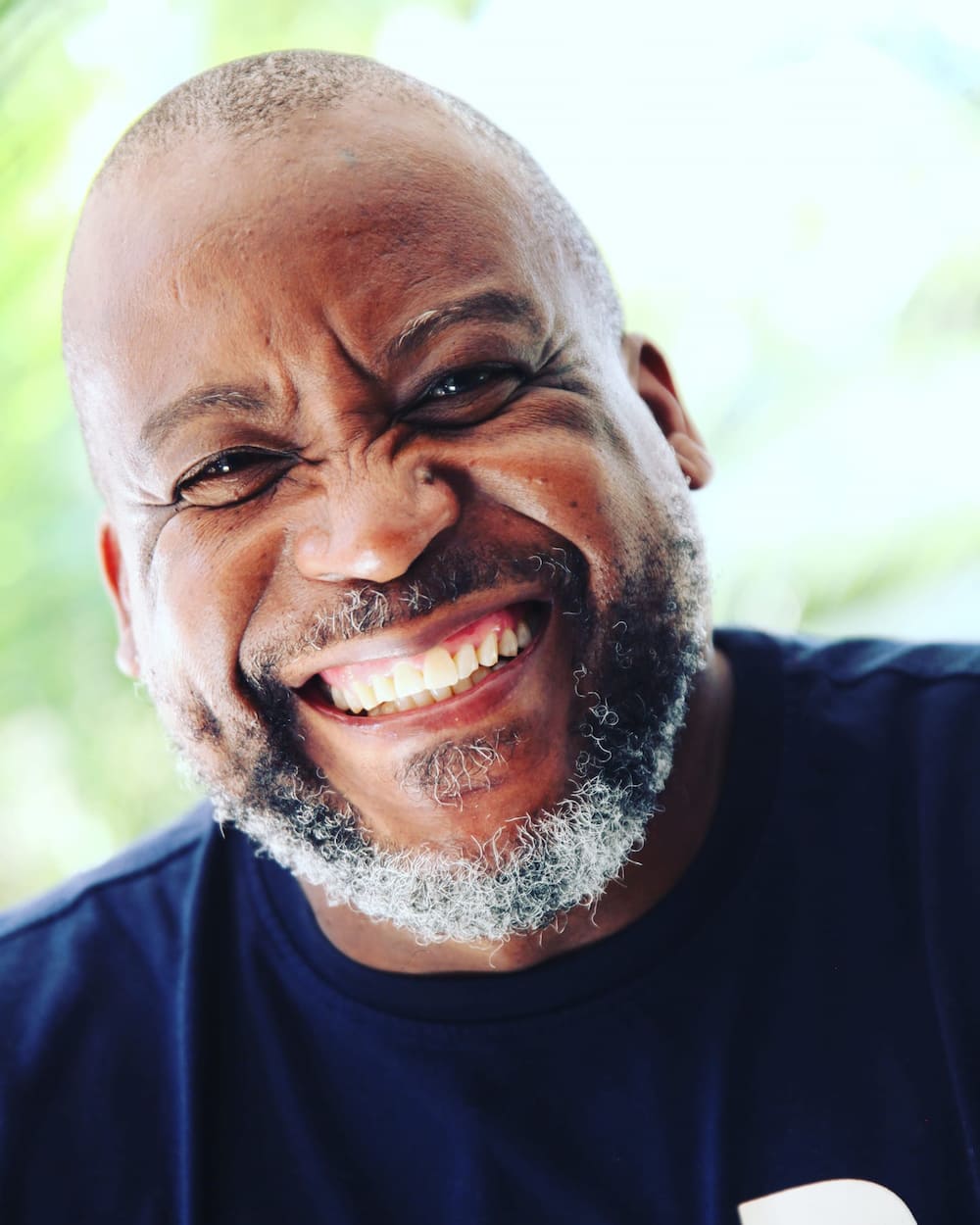 He is a go-getter who uses faith to guide him. He believes in the proverb: If the cap fits, wear it. A phrase he proves to live up to as he does just that. He is a multi-talented businessman wearing many hats.
Sipho Mbele profile
Real name: Sipho Mahlangu
Date of birth: 12 January 1970
Place of birth: Bethal, Mpumalanga
Sipho Mbele age: 50 years as of 2020
Languages: IsiZulu, Isindebele, Isixhosa, English, Afrikaans
Sipho Mbele education: Graduate from TNG (known as TUT)
Occupation: Actor, producer, author, musician, voice-over artist, motivational speaker and former radio personality. Founder of Mbelesi holdings and Director at SiAndiTshi films.
Hobby: Motorcycles
Sipho Mbele Facebook: sipho.mbele1
Sipho Mbele biography
Sipho was born on the 12th of January 1970. He will be 51 years old in a few days this year. He was born in Bethal, Mpumalanga. Later, his family moved to Boekenhouthoek, Nkangala.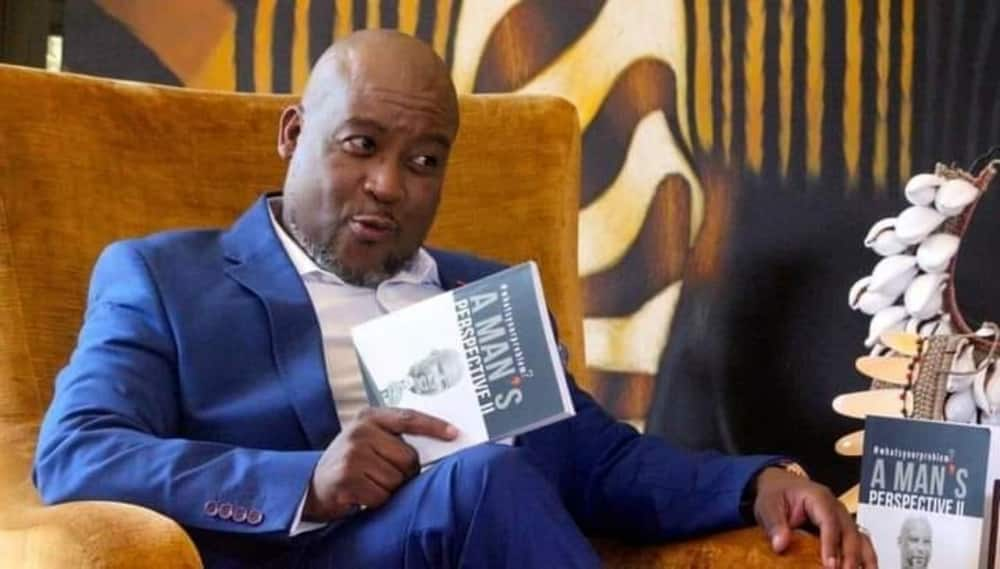 He is more than just a TV personality, but Mzansi's most established authors. He is a literary entrepreneur and a radio presenter with over 20 years of experience. He is also an actor who appeared in soapies and mini-series all across South Africa.
Sipho Mbele pictures
His pictures are unique and beautiful. He is not shy to perform in front of the camera or to share his beliefs on a global scale making use of his skills as an award-winning author. Here are some of his pictures.
1. A man of many talents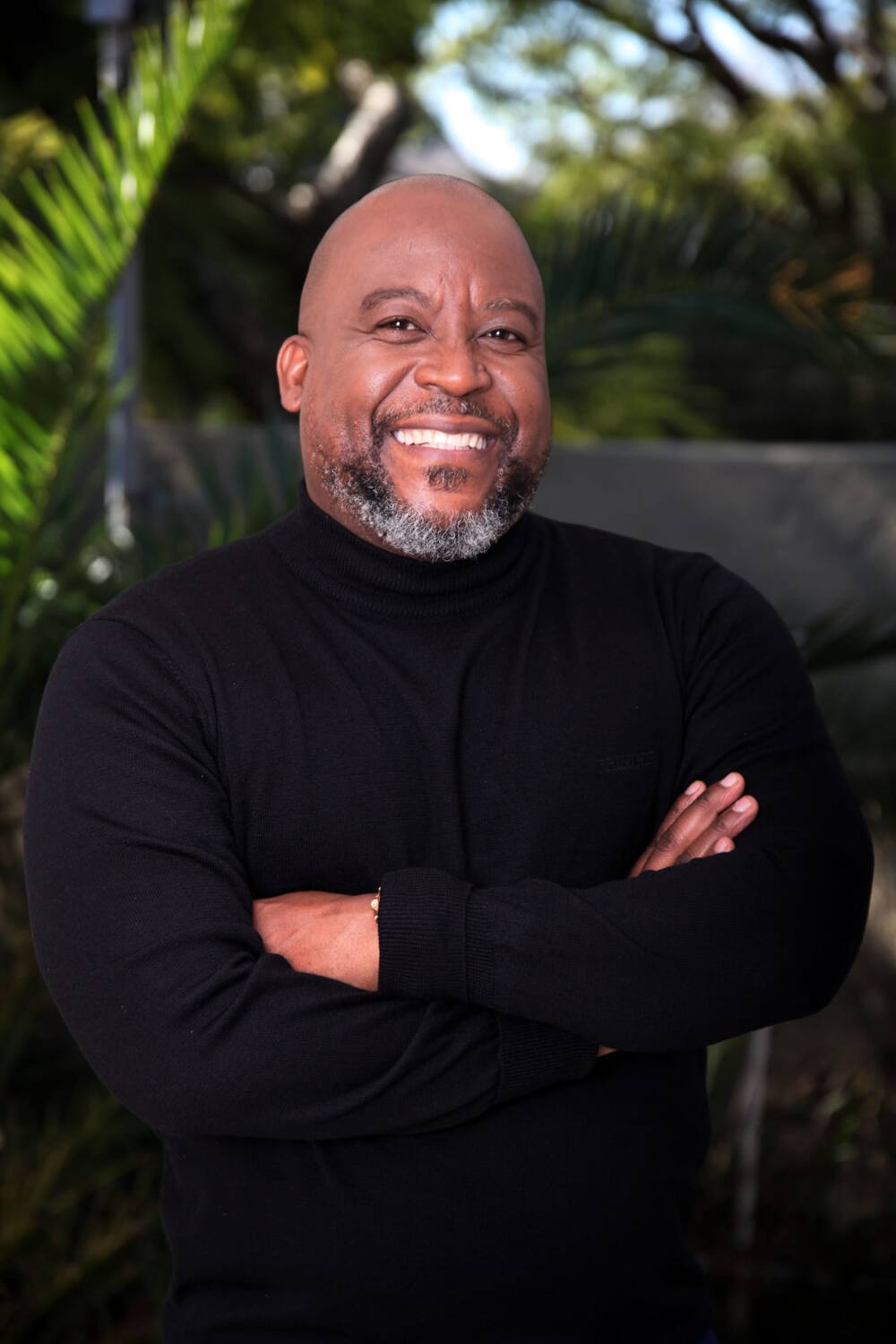 He has graced us with his television appearances, public speeches, mentoring, award-winning books, and so much more. He has everyone waiting in anticipation for his next move.
2. Sipho Mbele quotes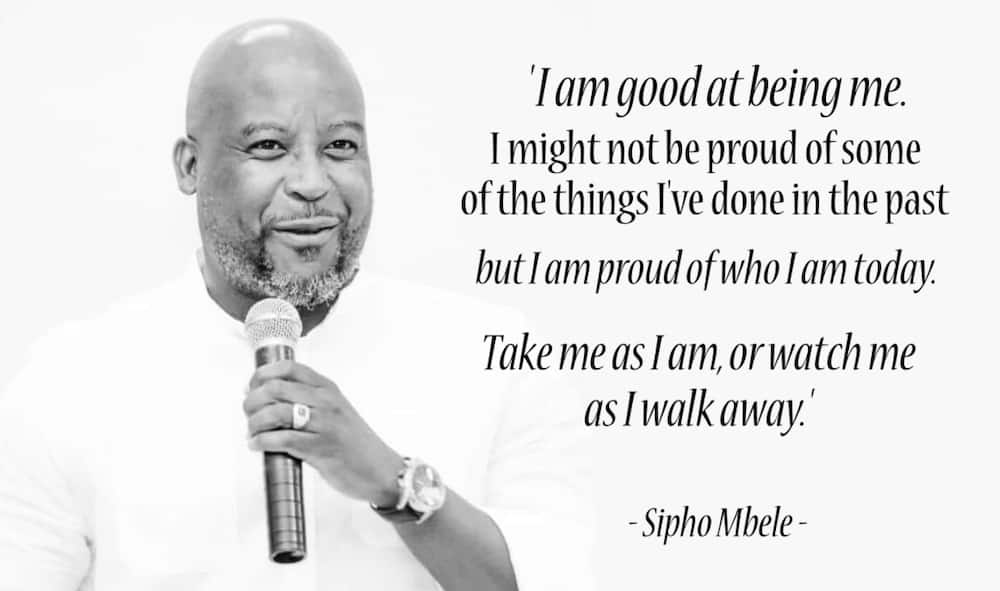 Here are some of the quotes of the wise man:
The number one mistake many women make is wasting years of their life waiting for a man to change.
When the nails grow long, we cut them, not the fingers. Similarly, when misunderstandings grow up, cut your ego and pride, not your relationship.
3. He is a great musician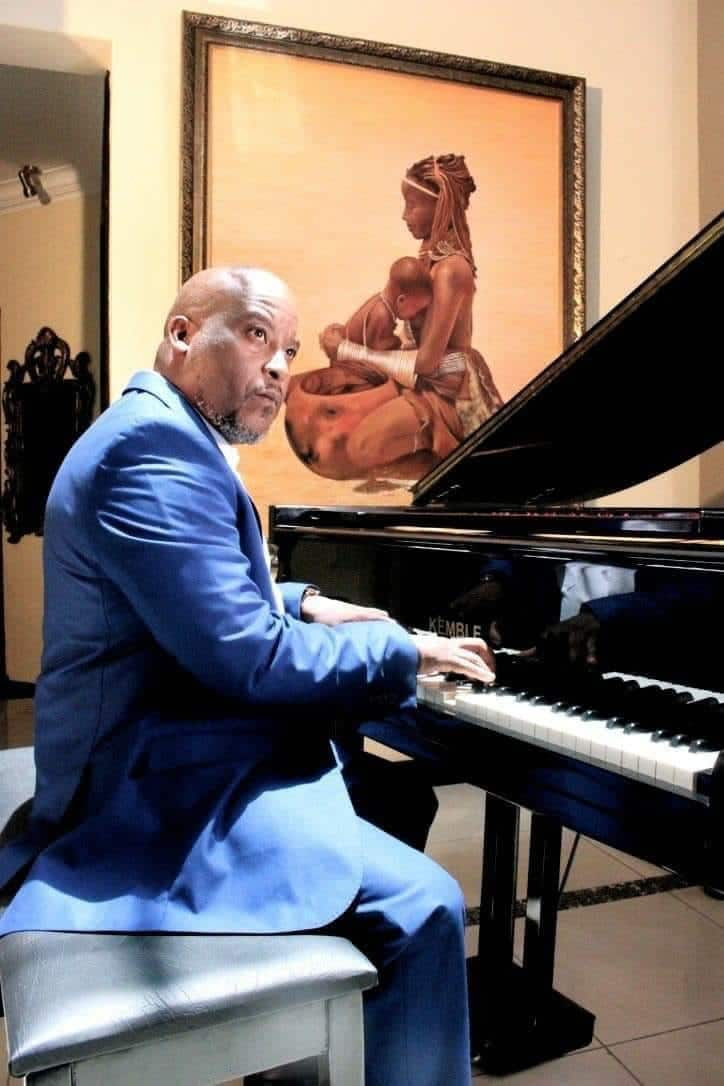 The star is well-known for writing and singing great Afro-pop and gospel songs. Sipho Mbele albums include Long Way Home, Ukukhanya, and Usivikele. His last single, known as Sometimes, was released in 2020.
Sipho Mbele books
He lives a fascinating life, which motivates his passion for writing books like the national bestseller Take It From Me: A Man's Perspective, What's Your Problem and God, Love and Other Things: A man's perspective. Sipho learns from his life lessons and experiences, and he quickly makes his way to the top in the SA entertainment industry.
For many, falling in and out of love is a heartbreaking and rather catastrophic experience, but for Sipho, it has built his perspective on both women and men's weaknesses and strengths. When it comes to relationships, he shares his story in his books. Sipho Mbele family and friends, as well as his many followers, are eagerly waiting for his next book.
Sipho Mbele actor
Since his screen debut in 2007, playing the clerk of the court on the SABC2 soapie Muvhango, he has appeared in numerous television shows. He is best known for his starring role as Msweswe in the SABC1 drama series iKani. His early guest appearances included roles in drama series such as Jacob's Cross, Mtunzini.com, and Soul City.
Making his first appearance on 28 March 2017, Sipho then delivered the reoccurring role of Donald in the e.tv soapie Scandal! Later that year, he began reappearing as Robbie on the Mzansi Magic soapie The Queen, which aired on 28 December 2017.
The year after appearing in iKani, he joined the comedy-drama series Makoti and played the reoccurring role of Mr Mbhense. He landed another starring role in 2020, this time playing the role of Ngwazi Mahlangu in the SABC2 medical drama series Vutha, which premiered on 3 September 2020.
Sipho Mbele TV show roles
Sipho Mbele anchored himself in the SA film industry, and his profile consists of various roles. He is an experienced and versatile actor, and his portfolio keeps growing.
iKani - Season 1. Character: Msweswe
Jacob's Cross - Season 3. Character: Bodyguard
Makoti - Season 1. Character: Mr Mbhense
Mtunzini.com - Season 2. Character: Sandile
Muvhango - Season 1. Character: Clerk of the court
Scandal! - Season 1. Character: Donald
Soul City - Season 9. Character: Criminal businessman
The Queen - Season 2. Character: Robbie
Vutha - Season 1. Character: Ngwazi Mahlangu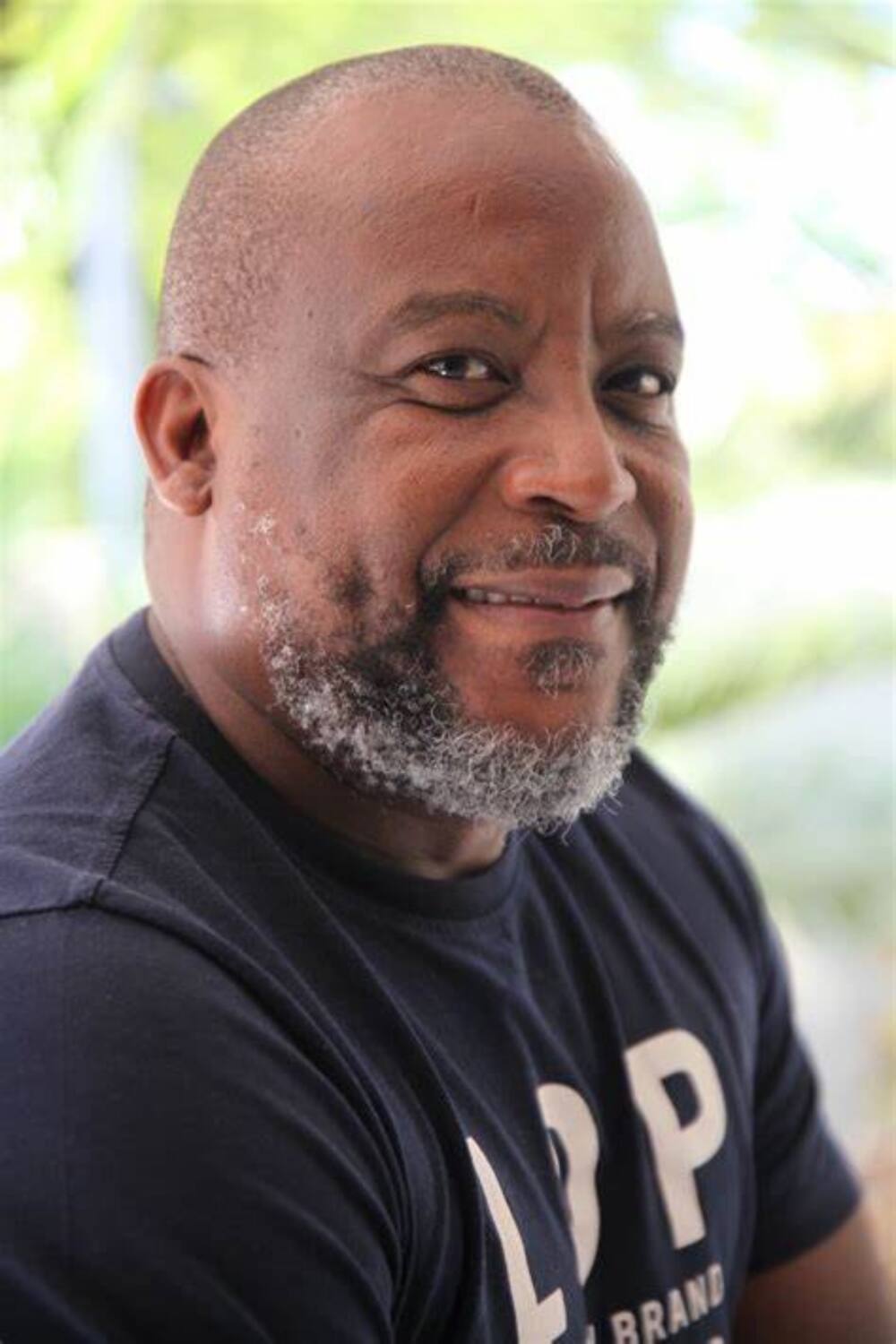 Sipho Mbele is a force to be reckoned with. Rumours are that he has been working on Sipho Mbele music production. We hope to hear more from this man soon.
READ MORE: Halala: SK Khoza proposes to his gorgeous bae Mandy Hlongwane
Briefly.co.za recently shared an update and some very good news about SK Khoza's engagement to a lady named Mandy Hlongwane. The actor shared a video of their engagement on social media.
As he enjoys his engagement to his beautiful fiance, the Queen actor was nominated in the Best Male Actor category. Read the article to find out more.