Meet the Insane Pools cast and characters
Insane Pools cast has been gracing television screens since 2015. The show is geared towards home improvement and was airing on Animal Planet and DIY Network, which featured notable pool designer Lucas Congdon and his team from Lucas Lagoons. The last episode of the thrilling TV show was aired in May 2019. So, how well are you well acquitted with the Lucas Lagoons cast members?

The show series has aired from Season 1 (2015), Season 2 (2016), up to Season 3 (2018). Lucas lagoons cast consisted of five members. However, one of their members, Matt Schuler, left the team. Lucas Lagoons team is known for not only just remodelling or constructing pools but for going the extra mile to create some of the most spectacular features.
Who is the woman on Insane pools?
There are not many times where you can find a son professionally working with his mother. Well, this is not the case for Lucas Lagoon, who works with his mother, who joined him after Lucas started the company Lucas Lagoons.
Insane Pools cast profile
The fascinating and talented cast of the show is what makes it fun and exciting to viewers. The builders, through individually gifted, all come together to spice up the show. Wondering "who pays for the pools on Insane pools?" Find out about the cast and other vital info.
1. Lucas Congdon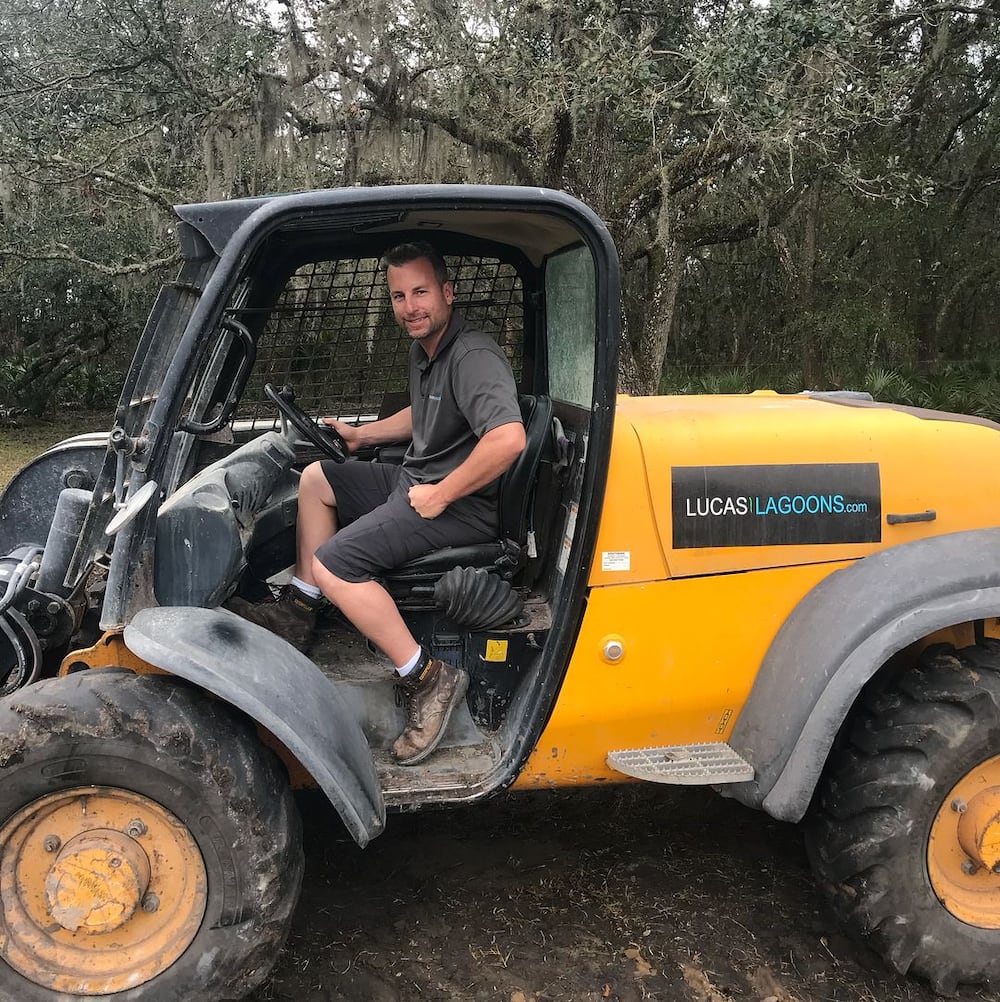 The award-winning designer has a reputation for turning high and dry homes into exotic waterfront properties. He has a way of melting his clients' hearts with his masterpiece pool creations and skilled artworks. He was born into a family of Vermont landscapers and stonemasons, and thus, he started crafting stones at the age of 14.
He then became a member of APSP and FSPA, and in 2003, he started Lucas Lagoons. His first project was a dramatic natural sand bottom lagoon using native limestone boulders. The project won him the prestigious Gold Award in residential pool restorations. He continues to receive various accolades and awards as a result of his epic creations.
His state-of-the-artwork captured the attention of TV networks, where he became the star of the series Insane Pools: Off the Deep End.
How old is Lucas from Insane pools?
The talented designer is 42 years as of 2020.
2. Jane "Woman" Werley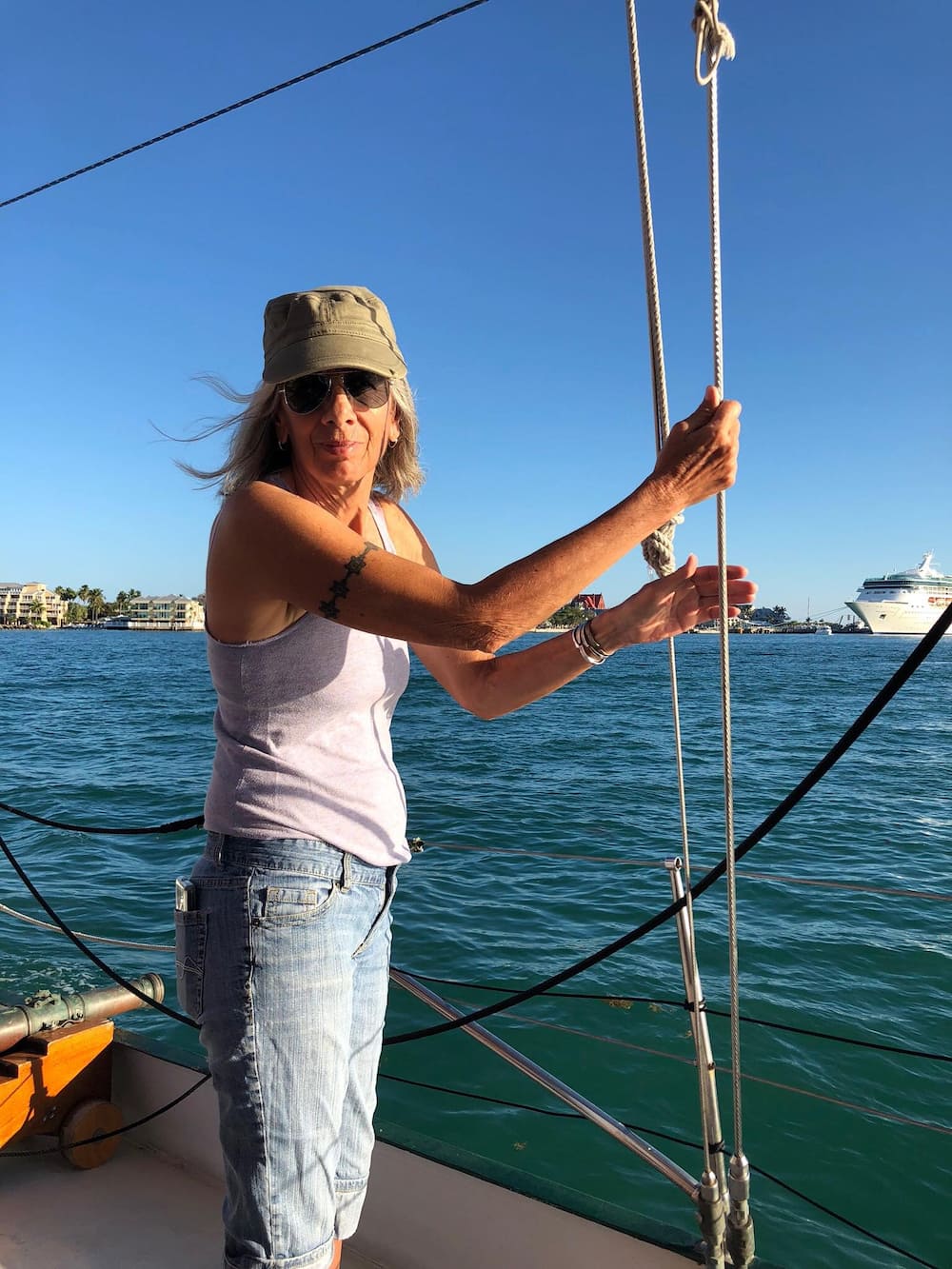 Lucas's mother is a master stonemason in her own right. She relocated to Sarasota from Vermont after her son started Lucas Lagoons. She may be the oldest member of the team, but she can lay stones better than most masons.
3. Chris "Crash" Warren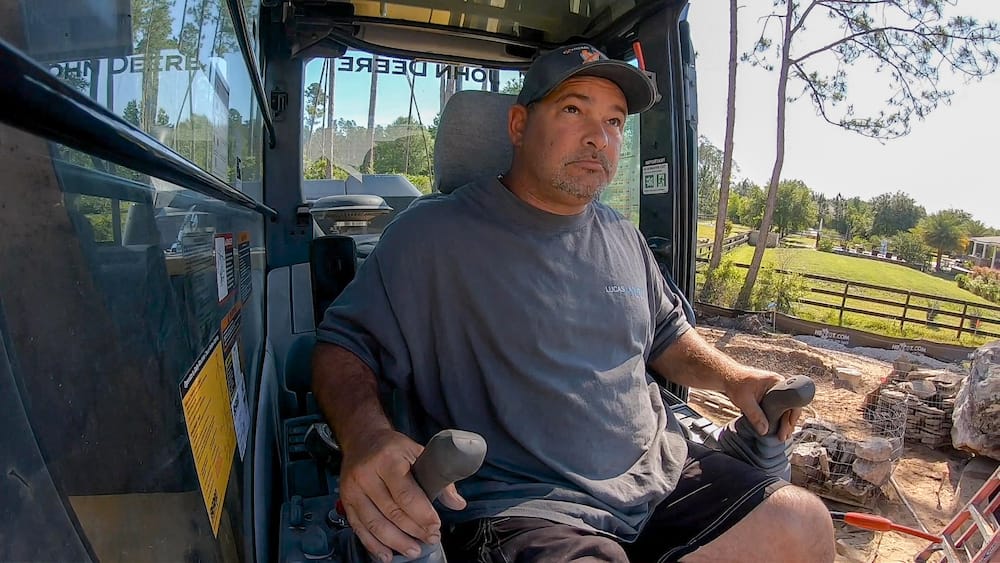 Chris earned his nickname after reportedly crashing everything that has wheels. He was fond of always mudding on the weekends. That being his witty side, he is a hardworking man, and nothing is too difficult for him. Worth noting, he can operate any piece of equipment and has ample lagoon pool construction skills.
4. John "Old Man" Messner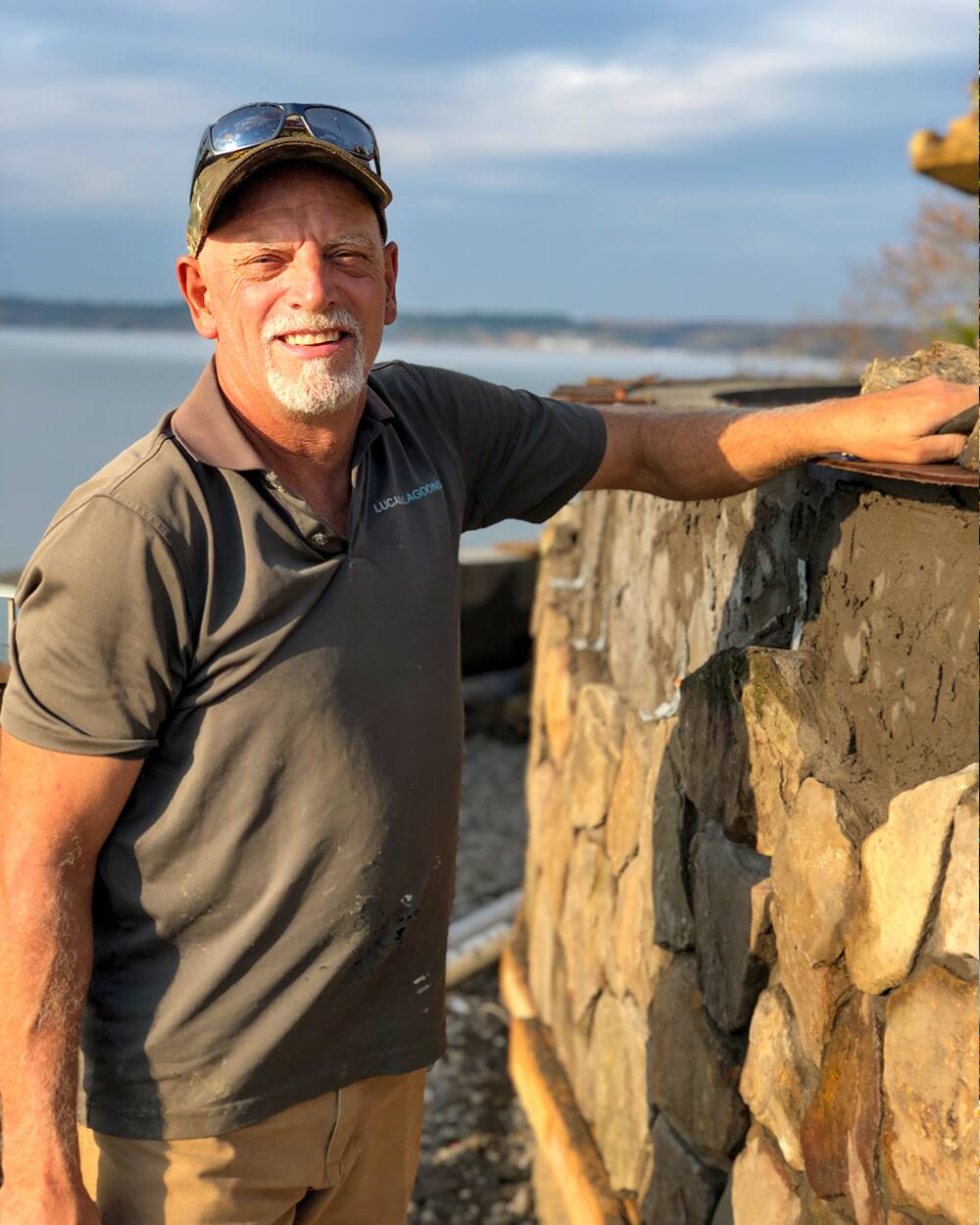 John has many years of experience in stone masonry. He is known for never being in a hurry in his undertakings. Interestingly, he is never in a rush and cannot be rushed. However, he eventually gets the job done.
5. Matt Schuler
Most fans have been asking, "What happened to sunshine on Insane pools?" and "Was Matt Shuler Insane pools fired?" Better known as "Sunshine," the member is reported to have left the show to pursue real estate. According to the American Property Group, the Insane pools cast sunshine is a successful realtor in Florida. After 15 years of business ownership, he decided it was time for a change.
Whether Lucas Congdon is your favourite guy or any of his fellow members, it is clear that all the Insane Pools cast is exceptionally gifted. The fans of the show are looking forward to Season 4 of the series soon.
READ ALSO: Till The End of Time (Bepannah): cast, full story, plot summary, teasers
Briefly.co.za highlighted the full story of Till The End of Time (Bepannah), which is a romantic mystery drama starring Jennifer Winget as Zoya Siddiqui and Harshad Chopda as Aditya Hooda.
The Indian show narrates how fate brings Zoya and Aditya together after the death of their unfaithful spouses. Read on to know the full story and real names of the actors.
Source: Briefly News