Computer randomly restarts on Windows 10 issue | 13 simple solutions
Computers have become widely used and accepted in almost all businesses. As a Windows user, you may have experienced your computer randomly restarts on Windows 10 while working. Whenever you encounter such, you need not panic as there are solutions to that.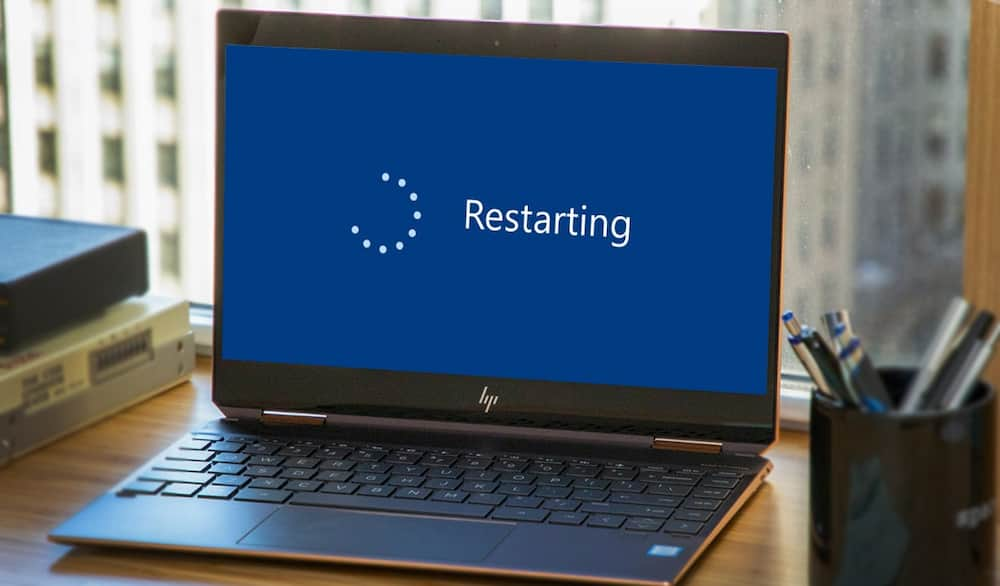 Why does my Windows 10 PC randomly restart? Your computer randomly restarts on Windows 10 for many issues. You do not need to contact your technician first as you can do a few things by yourself. This article includes 13 simple solutions that you can use to check where the problem is.
Windows 10 random restart no BSOD: 13 simple solutions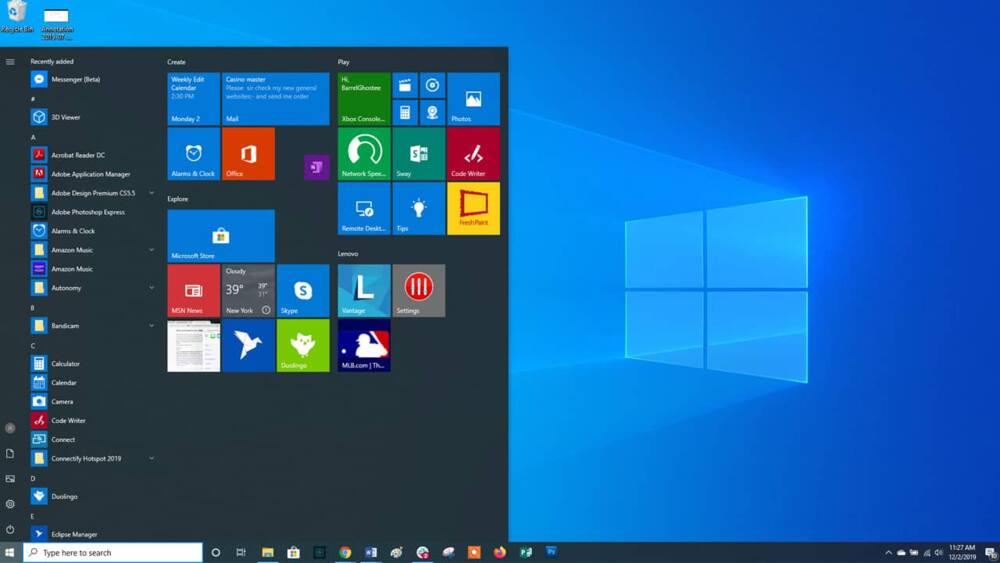 One of the major problems you can experience with your Windows 10 PC is when it randomly restarts. It can interfere with your workflow, especially when you have not saved your work. This guide has 13 simple solutions to fix the issue when it occurs.
1. Apply troubleshooting in Safe Mode
Windows 10 random restart when playing games might be caused by various system errors. It is hard to apply troubleshooting in normal mode, and you need to switch to Safe Mode. You can switch with the following steps:
Click the Windows Start icon.
Press and hold the left Shift key on your keyboard.
Click on the Power icon and select Restart while still holding the Shift key.
Release the Shift key the moment the system begins to restart.
2. Disable the automatic restart feature
The restart feature can also be making your PC behave so. The solution to that is first to disable it and observe how it behaves. To disable, you need to:
Open Advanced.
Open Settings under Startup and Recovery section.
Uncheck the Automatically restart box and confirm changes.
3. Disable fast startup
This feature is best to be disabled when troubleshooting an issue and rebooting the PC once or several times, as Windows would not start-up in a fresh state.
Go to hardware, then to Sound Hardware.
Click on Power options from the right pane.
Activate the settings by clicking on Change settings that are currently unavailable.
Under Shutdown settings, uncheck Turn on fast startup to disable the Fast Startup.
4. Uninstall the latest installed apps
Windows 10 random restart no warning might be caused by an app that might be troubling your PC. Some apps might alter system settings causing a malfunction. This is how you can do that:
Go to Control Panel and click on Uninstall a program.
Choose the app that may be responsible and Uninstall it.
5. Uninstall the latest Windows updates
At times the updates may be wrongly installed, causing random restarting. The solution is to uninstall and install afresh. You can follow these simple steps:
Go to Update & Security.
Click on the View Update History.
Click on Uninstall updates. Look for the latest updates. Select and click on Uninstall.
6. Update systems drivers
Windows 10 random restart no warning 2021 can be caused if drivers are outdated. Updating drivers from the Device Manager or Windows Update is rarely enough. The most basic thing you need to learn to maintain a PC is keeping the latest manufacturer's drivers installed from their Support Downloads web page.
7. Check if your PC is overheating
It is always good to check the temperature of your computer. You can do that by accessing BIOS, or you can use any free third-party software. If your device is overheating, it would not be a bad idea to open it and use pressurized air to clean it from dust.
8. Check power issue
Windows 10 random restart blue screen could also be caused by a power issue. You can replace the power cables and power supply unit and observe if the problem will persist. Ensure you use the right cables for the machine.
9. Uninstall your antivirus
Your computer needs to have an active antivirus to fight any virus that may attack the systems causing malware and making your computer randomly restarts after Windows 10 update. You need to get the best antivirus compatible with your machine, and you can get advice from the manufacturers. The antivirus does expire, and in such a situation, you need to uninstall and install a new one.
10. Check external devices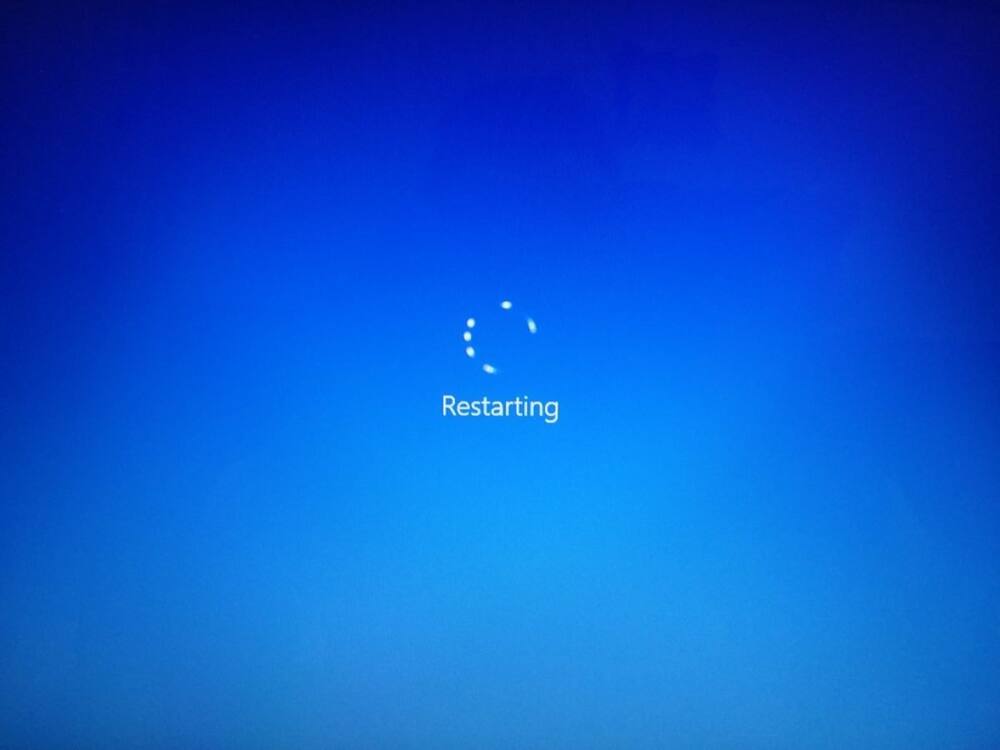 External devices such as USB, printer, Keyboard, and the likes can cause your pc to behave funny. To rule out any chance of them having an impact, remove them all and try Restart. If your machine behaves normally, that is a key indicator one of the external devices is causing the malfunction.
11. Reinstall the graphics card drivers
Drivers can also cause a hitch to the operation of your PC. You do not have to worry about how to update as the steps below will guide you:
Press Windows key + X and select Device Manager from the list.
When Device Manager opens, locate your graphics card, right-click and select Uninstall.
Download the latest driver from your graphics card manufacturer's website and install it.
12. Update your BIOS
You can fix random restarts on Windows 10 by updating your BIOS. To do that, visit your motherboard manufacturer's website and download the latest version of BIOS. Ensure you check your motherboards manual to update BIOS properly.
13. Change advanced power settings
Type Power Options in the search box from Start.
Click Edit power plan or other items related to power settings.
If you follow the above steps, you can solve the problems when your computer randomly restarts on Windows 10. If the problem persists, it would be best to engage a competent and qualified computer technician to have it checked. You can also engage your manufacturer to get more insights on why the computer would be behaving so.
DISCLAIMER: This article is intended for general informational purposes only and does not address individual circumstances. It is not a substitute for professional advice or help and should not be relied on to make decisions of any kind. Any action you take upon the information presented in this article is strictly at your own risk and responsibility!
READ ALSO: South African Kasi Based Company to Launch Mzansi's First Laptop, the dtc400
In other news, Briefly.co.za reported about the South African-based company that has decided to beat all odds and launch their own laptop. This will mark a great milestone in South Africa where the laptop will help in their technological development, help students and other sectors of the economy. But how did they manage to do that? Read this article to find out that and much more.
Source: Briefly.co.za