Bonang Matheba also known as Queen B, is a phenomenal woman, and one of South Africa's most popular (not without her fair share of haters too) and respected personalities, who has achieved at her age, what most people would only dream of achieving. The star's success has come from her unrivaled and flawless hosting skills as well as aggressiveness in the world of business. Bonang Matheba has spread like bush fire career and business wise, with her pockets getting deeper and deeper. Her newest house; a mix of awe, wonder, and splendor, is without a doubt, a proof of her spreading roots.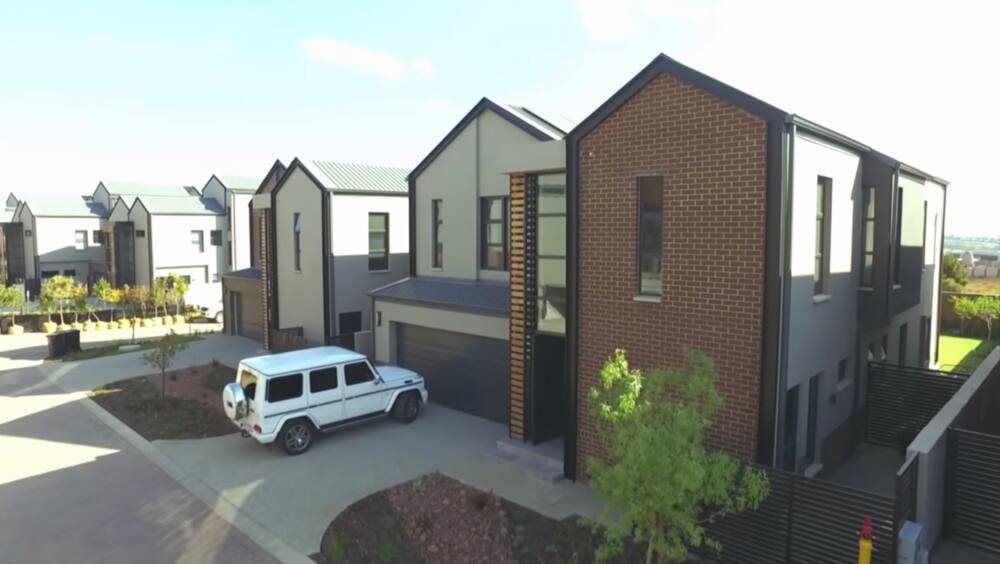 Bonang currently enjoys the benefits of several endorsements with a net worth estimated to be at R7.2 million. It is no wonder the "South African original it girl" can afford to eat life with a big spoon based on the expensive car she owns and now her new heavenly house.
After inviting the top billing team to her lavish house for an exclusive tour and posted the encounter on top billing YouTube, Bonang Matheba's apartment triggered widespread conversation because of its exquisite look. It is a master piece fit for kings and their ilk. The gorgeous, smart, and creative young woman had a role in the design and decoration of her classic space, whose interior design was done by Jessica Hoff Mayer and the architecture was by Joanne Reynolds of the Century Property Developments. Let's take a look at Bonang Matheba new house.
Bonang Matheba house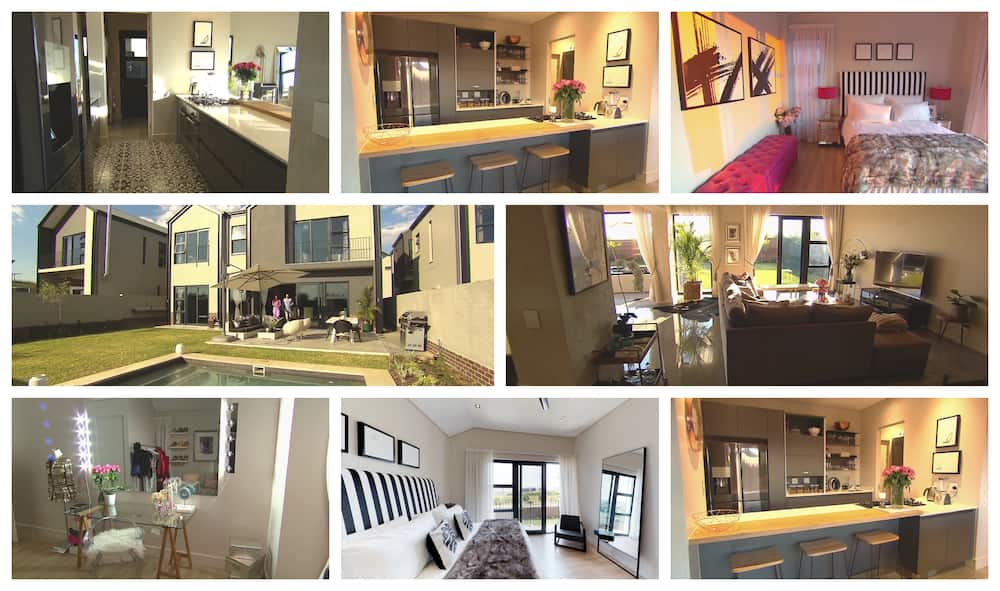 Bonang's house is located in the serene waterfall country estate and is a symbol of sophistication and style, for a woman crowned style icon of the year. According to architect Joanne Reynolds, exposed steel, timber, and concrete were used to give the exterior of the house an industrial feel. As for the interior design, the beauty gave her designer the freedom to be creative even as she incorporated her own ideas, and she said she was very impressed with the outcome. The theme for the house is black and white, which she terms as 'a fashion secret' stating that those colors will never let you down whenever you do not know what to go for even in the world of fashion.
The staircase
A lot of thought definitely oozes in the staircase decor which is made of exposed concrete, and is lined with pictures that tell the story if her rise from her 15 year old life debut presentation days to her life at the peak of the industry. The wall pictures also include photos of her family and friends. The South Africa's media sweetheart says she is a visual person, and loves to wake up to the sight of these pictures which make her house feel like a beautiful museum.
The living room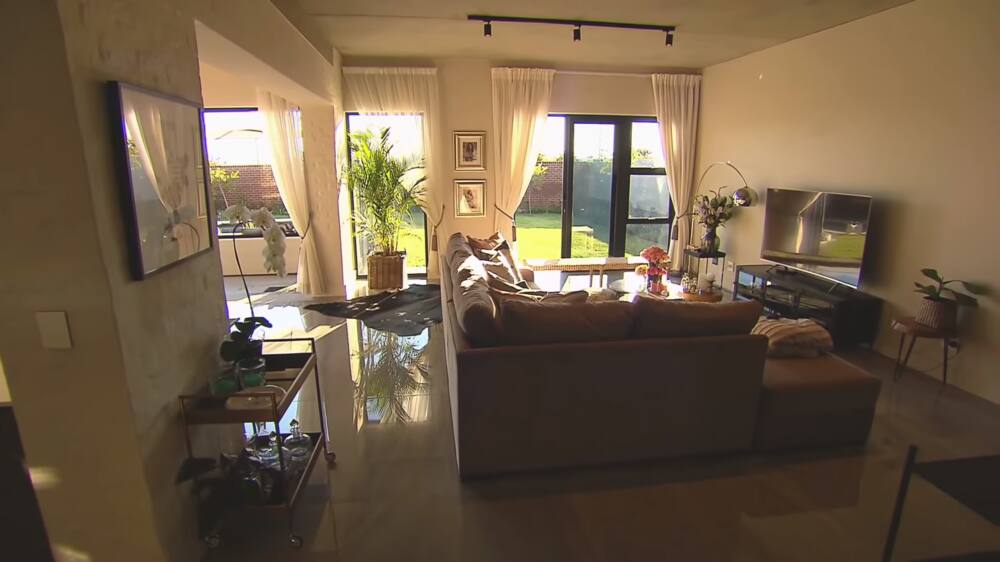 It is quite a sight with neutral colors, black and white themes as well as oink and other pops of color which happens to be the beauty's favorite. The living room is quite soft toned with softer fabrics and the entire industrial concrete feel is toned down, with indoor trees such as banana flowers and Oz's that give it a lively feel. It also includes all these black and white pictures put together that represent the model's business, and ironically, their sight serves as a way to chill out from all the work. The fireplace is the favorite part of Bonang's living room, where she cozies up for that warm feeling during winter nights.
The kitchen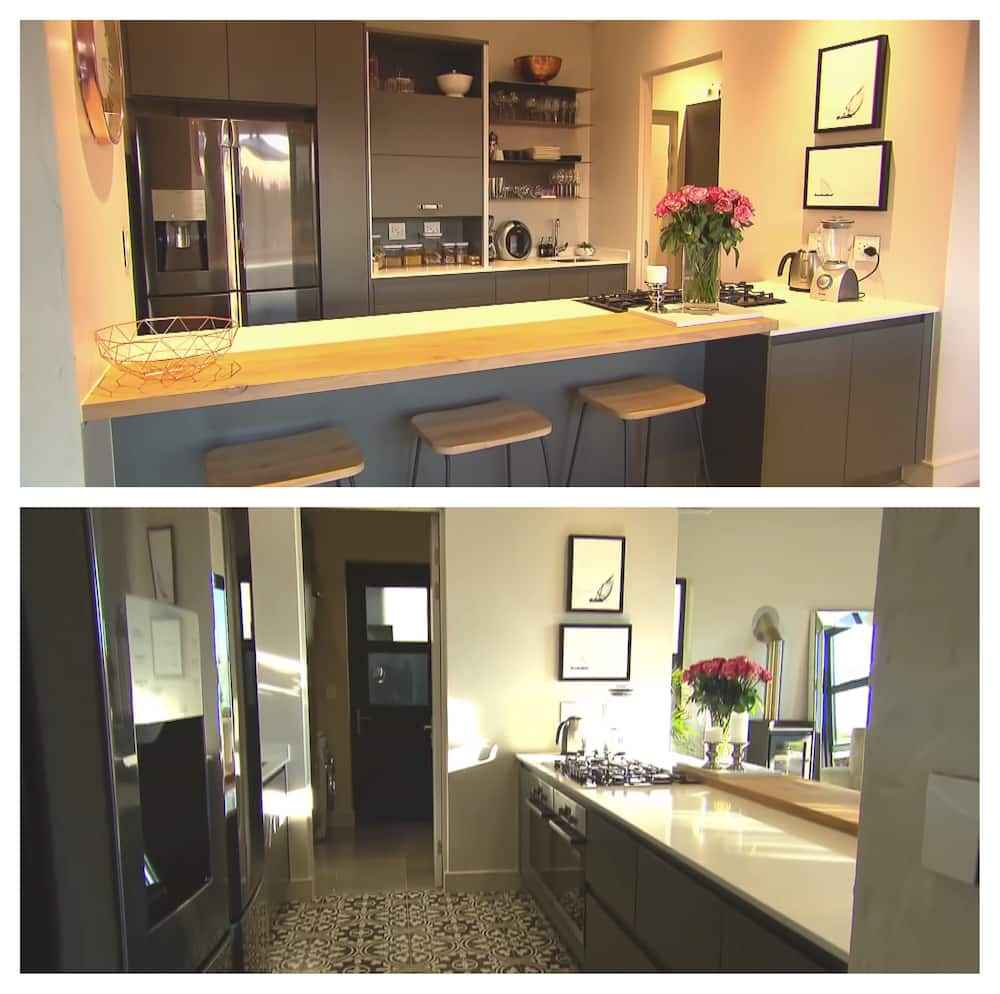 The floor is a mix of beautiful black and white tiles which is visually appealing. There's one handle on the door that you can change position. The shelves have an industrial look and the covers are almost unrecognizable, fitting seamlessly into place when closing up the drawers.
The garden
This is the star's most favorite place where she spends most of her time, with a feel of nature and that stress-relieving fresh air. She hangs out here each morning just to have her cup of coffee and enjoy the moment away from the world into her own world. It also incorporates the white and black theme, with a classic fun table and couches with black and white cushions. Some pot leaves also give the garden more life, not to mention a small swimming pool for her sporting or cooling needs.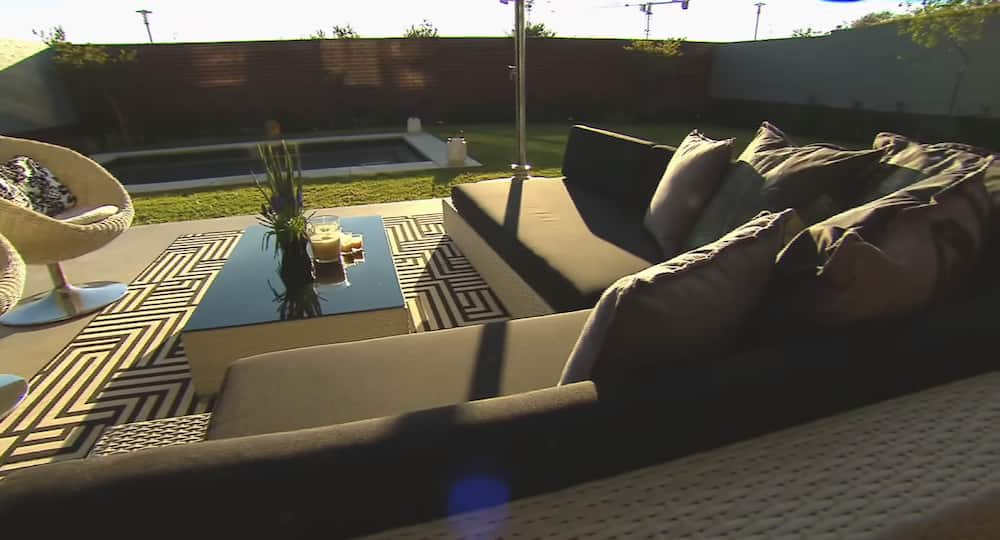 READ ALSO: Bonang Matheba's net worth: Millions in cars, home, and deals
The bedrooms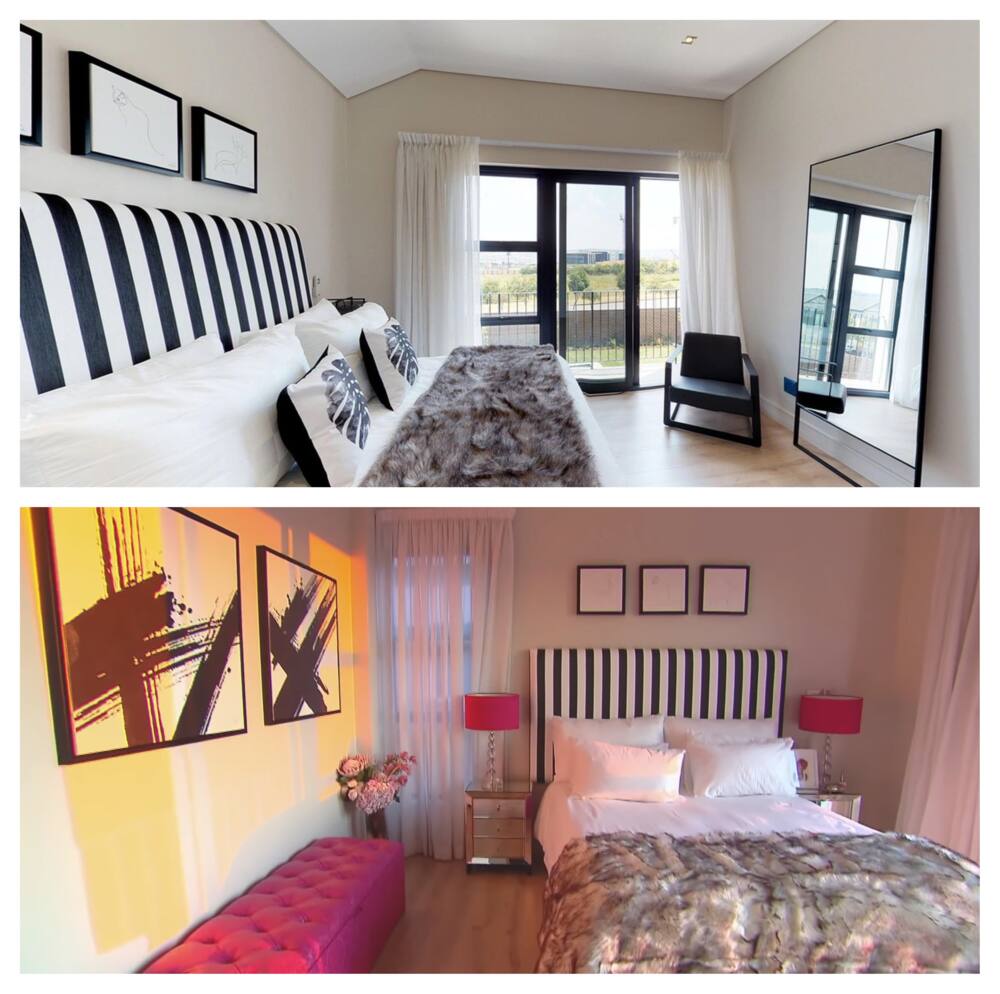 There is plenty of space where her friends can sleep over, and it is pretty comfortable and refreshing too. There are two extra bedrooms, one with neutral blue colors and the other has a white, lighter feel. Bonang's bedroom is an inviting place with pink head boards, crisp paintings and lots of pink color. The view to the exterior is well lighted and beautiful, which ensures the businesswoman always wakes up in a good mood.
The closet and glam room
The closet is not short of colored shoes, handbags and clothing, but the glam room beats it all. This is where she does her looks from clothes to make up ahead of shows and interviews. It is filled with her favorite collection of colorful clothes, shoes, and handbags which she sometimes just loves to display and view for her pleasure. No problem as it is the fruit of her hard work.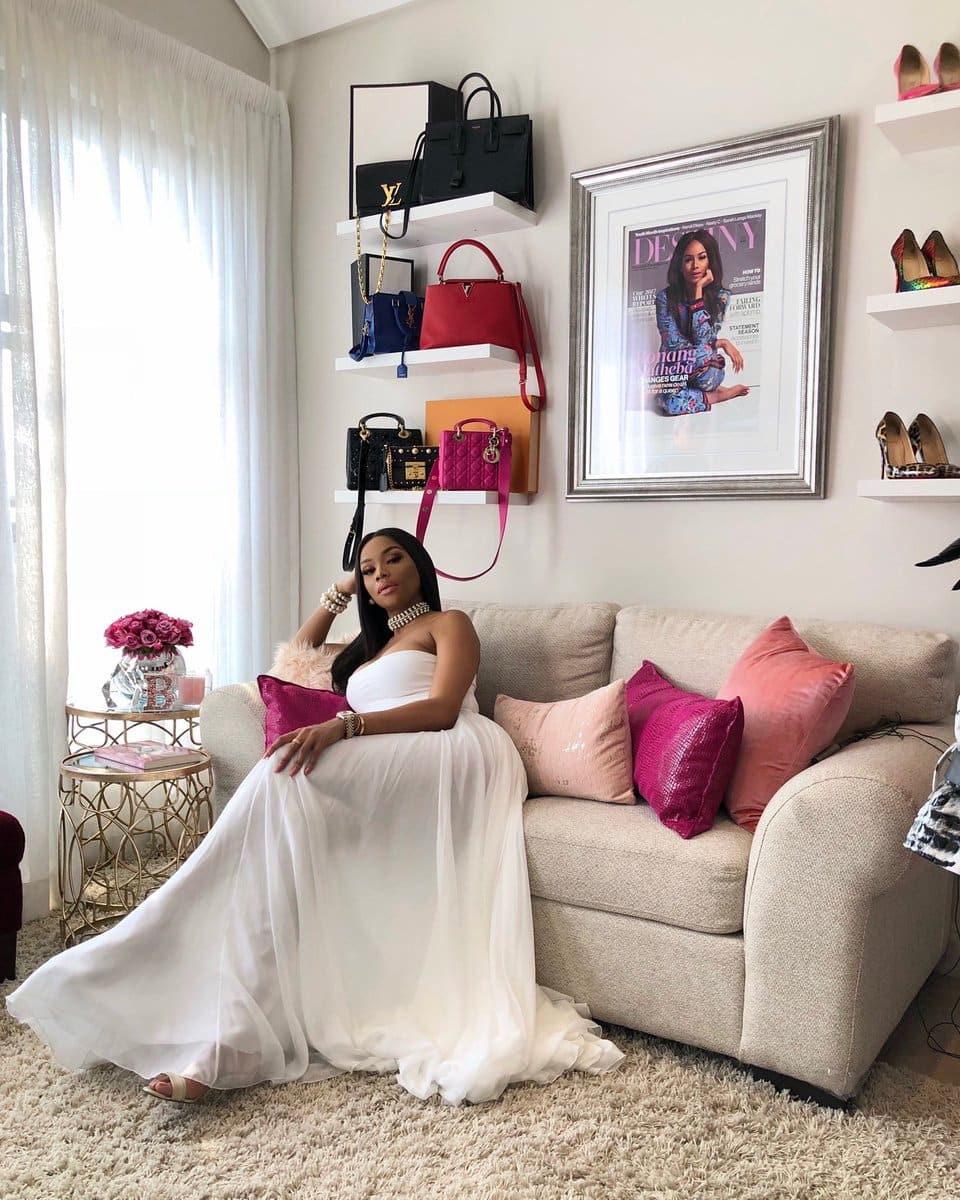 Bonang Matheba house value
According to Century property limited, the type of house covering 310 - 401 square meters rents at about R30000-39000 in a month. The house cost her R14 million as per one of the top billing episodes on YouTube. It is clear that there is no slowing down even after the AKA and Bonang Matheba breakup saga that saw the two stars battle to heal their broken hearts. The successful lady is stronger and even hinted at having found new love. She continues to swim in riches as the Bonang Matheba car is a Mercedes Benz G63 wagon worth R2 million, having a capacity of 5.5L with a V8 turbo engine.
She continues to be a topic of interest. You can join the conversations on twitter on the hashtag #Bonang. We wish her all the best as she continues to shine and set the pace in acquiring the finer things in life.
READ ALSO: