Top 15 richest business owners ranked: black South African millionaires
South Africa is home to some of the richest individuals in Africa and worldwide. However, black South African millionaires are not high up the list. In the top 20 richest Africans, South Africa occupies four slots and out of the four billionaires, three are white and only one is black. The disparity increases as you go down the list of the richest people in South Africa. In the top 10 richest people in South Africa, there is only one black.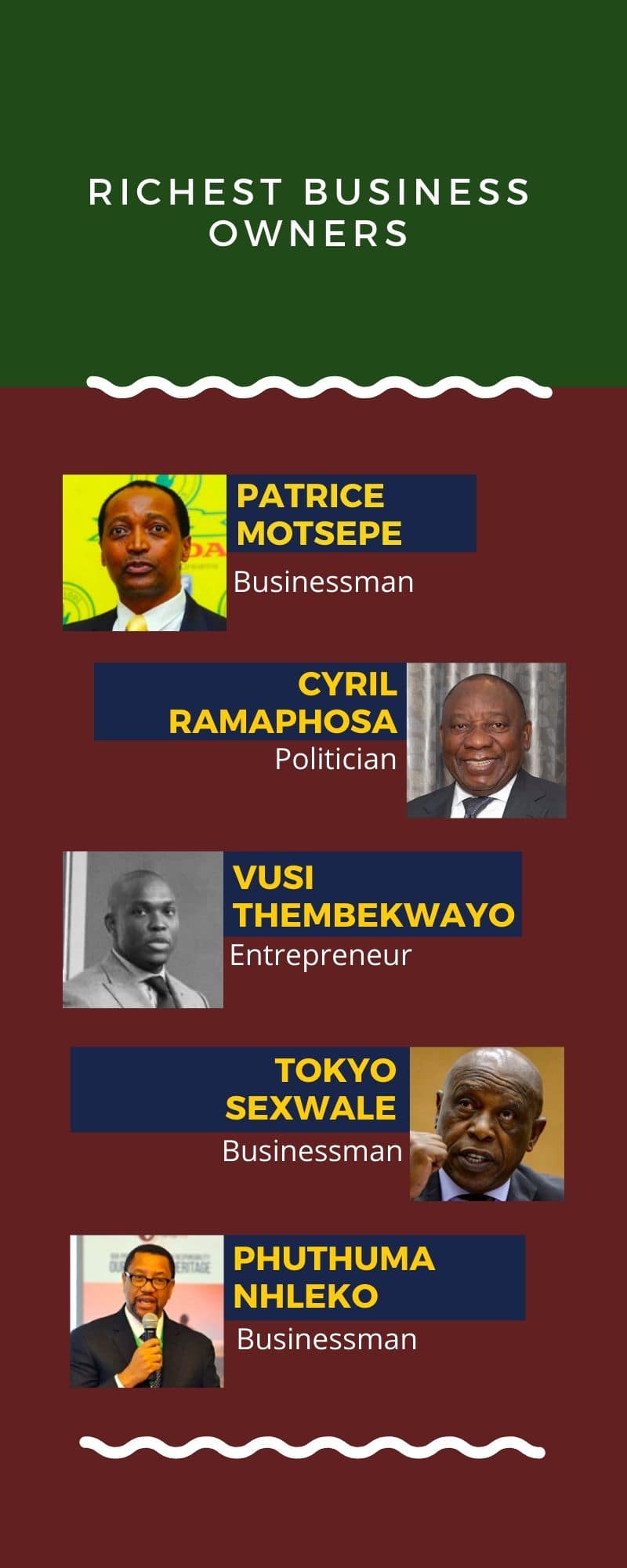 In recent times, blacks in South Africa have become entrepreneurs dominating the entertainment industry and other lucrative industries like mining. Mining and telecommunications industries are among the dominant in SA, with the pharmaceutical and tech staying close. The hope is that more black people are able to venture into those sectors in the future and increase their wealth to levels that can be recognized globally.
Top 15 richest business owners ranked
Who is the richest black man in Africa? The richest man in Africa, Aliko Dangote, is black, which shows the potential black business and black people possess around Africa. Who is the richest in South Africa 2019? Here is a list of black billionaires and millionaires in South Africa.
1. Patrice Motsepe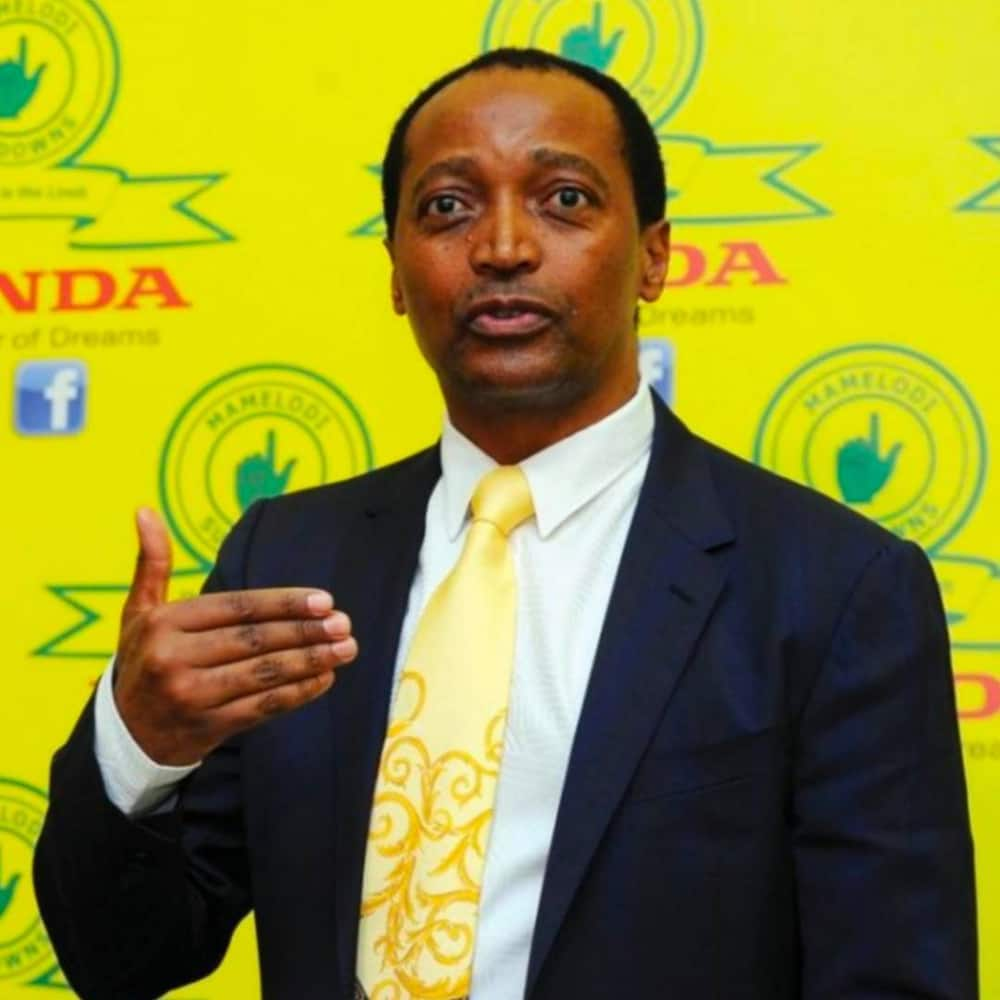 Patrice is the only black person among South African billionaires and is the 8th richest person in Africa. He is the founder of African Rainbow Minerals company. Motsepe's net worth is estimated to be around $2.4 billion which translates to roughly R34.33 billion as at 10th May 2019, placing him at position 6 in South Africa according to Forbes. He also has a stake in Sanlam, and owns the Mamelodi Sundowns Football Club. Patrice is the richest black man in South Africa and is among the top 10 richest people in South Africa.
2. Matamela Cyril Ramaphosa
Ramaphosa is the 5th and current president of South Africa taking over after Jacob Zuma's resignation. Cyril Ramaphosa net worth is estimated to be around $550 million roughly R8 billion presently. After assuming presidential duties, he stepped down from being chairman at Shanduka Group, a company that he founded. Shanduka owned stakes in McDonald's SA subsidiaries, mining entities, Coca-Cola bottling plants, and financial institutions. Ramaphosa also founded the National Union of Mineworkers whose aim was to improve the rights of black South African workers. He is married to Tshepo, Patrice Motsepe's sister. Ramaphosa is among the top 100 richest in South Africa.
3. Vusi Thembekwayo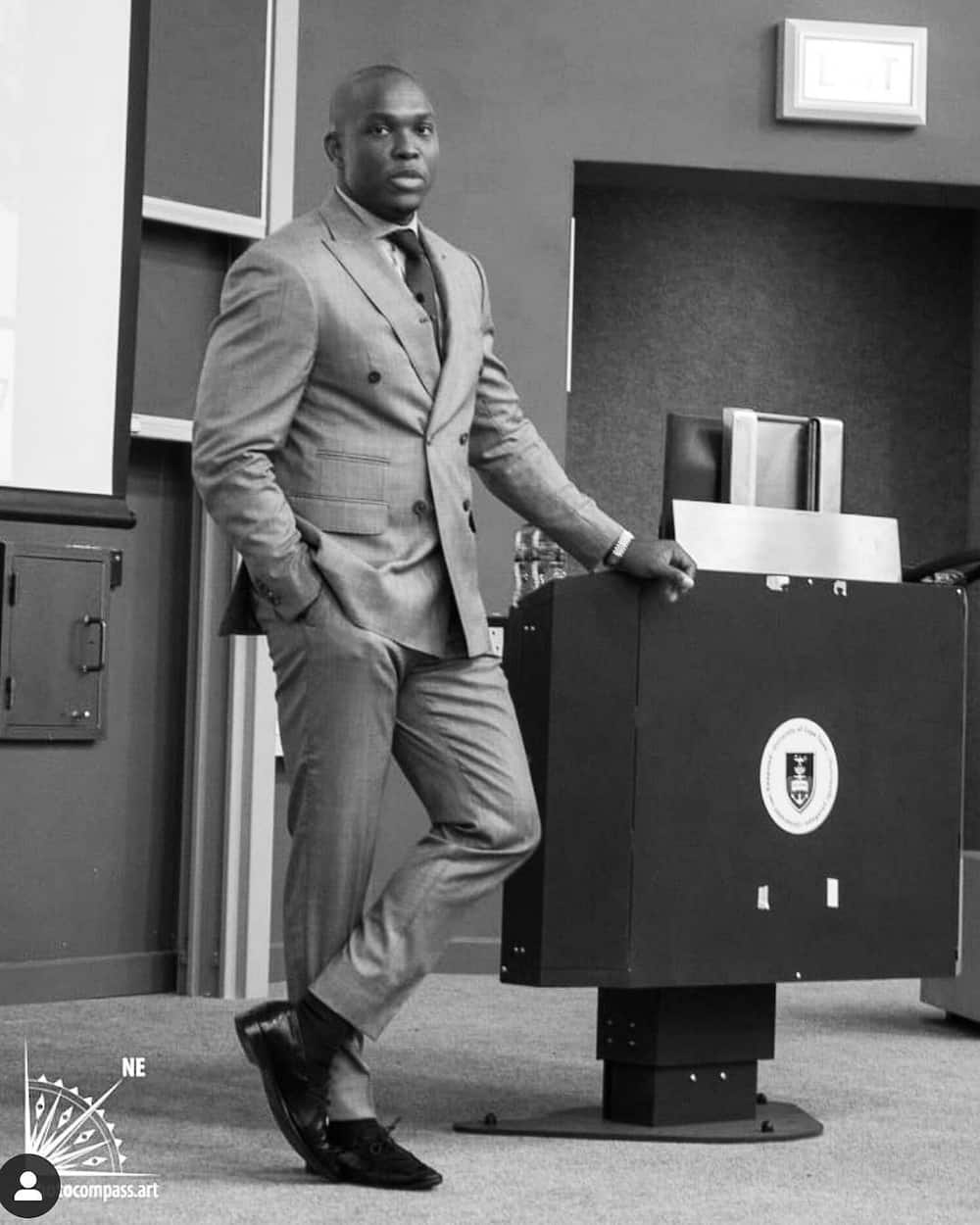 At just 34 years old, Vusi has an estimated net worth of around $550 million (R8 billion), making him one of the youngest millionaires in South Africa. He is a public speaker, venture capitalist, and entrepreneur. Vusi is also part of the show 'Dragons', South Africa's version of Dragons Den. Doing inspiration talks around the world has led to him discovering more investment opportunities, and he is the CEO and President of Watermark Advisory Limited. At this rate, it will not be a surprise to see him among the top richest South Africans.
4. Tokyo Sexwale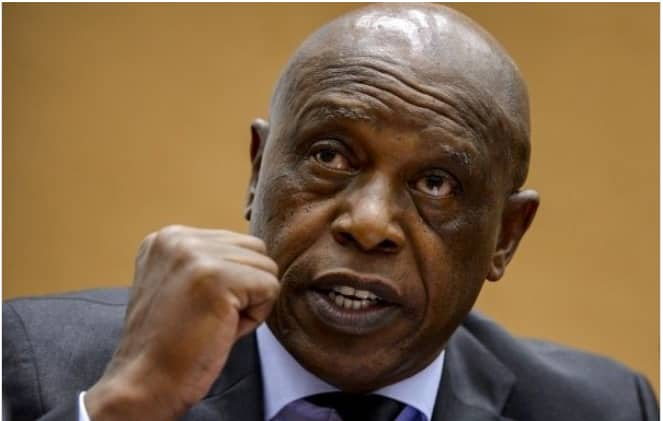 Tokyo Sexwale net worth is estimated to be around $200m (R2.9 billion). Tokyo is the founder of Mvelaphanda Holdings, a company that focuses on mining, energy, and similar sectors. Sexwale is a key player in the diamond mining and oil industries in South Africa, and his company is among the largest diamond mining companies in South Africa. He is a struggle veteran and the former Premier of Gauteng.
5. Phuthuma Nhleko
Phutuma is currently the chairman of MTN Group, a major player in the telecommunication space. MTN Group is the largest holding group of GSM cellular networks in Africa. Phuthuma Nhleko's net worth is estimated to be around $120 million (R1.74 billion). He also serves as the chairman of Worldwide African Invest. Nhleko is a director at Old Mutual Life, Nixa Trading, Commerce One, Sego Investments, Johnic Communications, Afric Oil, Network Communications, Worldwide African Logistics & Trading, and Worldwide Capital. All these positions have helped him be among the richest South African blacks.
6. Sipho Abednego Nkosi
Sipho Nkosi came up working with Ango Coal, a company he would later purchase with help from other individuals. He partnered with Eyesizwe Coal and both companies became giants in the coal mining sector. Sipho also owns a stake at Sanlam, and served as Exxaro CEO. His net worth is estimated to be around $117 (R1.7 billion).
7. Zwelibanzi Vincent Mntambo
Zwelibanzi is a former lecturer at the University of KwaZulu-Natal. He is the founder of the Sediba Accord and Sediba Consulting, and the chairman of ASG Consulting Solutions. He is also also a Director at Eyesizwe Coal, Everest Applied Technologies, Exxaro Resources LTD, and Sediba Consulting. His estimated net worth is around $69.4 (R1.01 billion).
8. Bridgette Radebe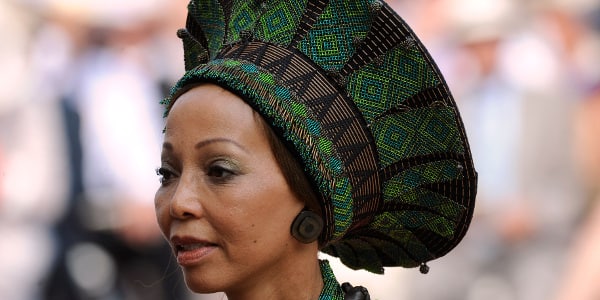 Bridgette Radebe is the only woman in the black people top 10 richest in South Africa, qualifying her as the richest woman in South Africa that is black. She is Patrice Motsepe's older sister. She is worth around $68.4 (R1 billion), and is among the top 5 richest women in South Africa. Bridgette is the founder and executive chairperson of Mmakau Mining Limited.
9. Nkululeko Leonard Sowazi
Nkululeko Leonard Sowazi is the co-founder of Tiso Group and has a stake in Emira Property Fund and Litha Healthcare Groups. Furthermore, he also serves different capacities in a couple of companies: Chairman of Idwala Industrial Holdings, Director of Trident Steel, and Director of Actom Holdings are a few on the long list. His estimated net worth is $50 million (R726 million).
10. Mike Teke
Mike serves as the Executive Chairman and Managing Director of Masimong Group Holdings Proprietary Limited. He is also the President of the Chamber of Mines, and served as the Chief Executive Officer of Optimum Coal Holdings Limited. Teke has served many other roles in different companies throughout his career. His estimated net worth is around $42.8 million (R682 million).
11. Saki Macozoma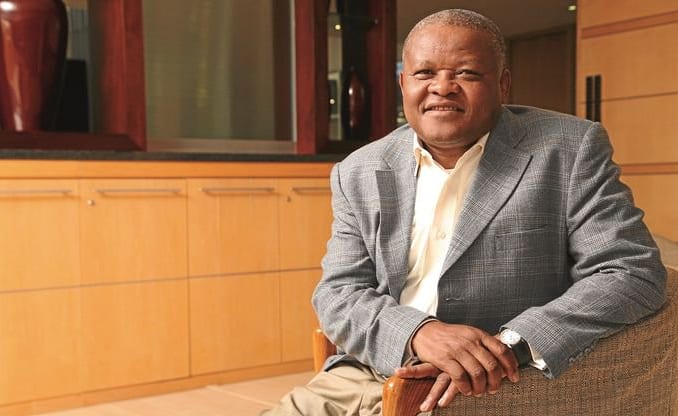 Saki Macozoma is a former politician who served prison time at Robben Island. He is one of the most accomplished businessmen in South Africa, having left politics in 1996 to become the first black Managing Director of Transnet. He was appointed to the Standard Bank board in 1998. He is currently serving as chairman in several companies including Liberty Holdings, Stanlib, and others. Saki Macozoma net worth is estimated at $38.8 million (R565 million).
12. Dalikhaya Zihlangu
Dalikhaya Zihlangu presently serves as the Chief Executive Officer of Eyabantu Capital Consortium. He is the ex-CEO of Alexkor SOC Limited, and his net worth is estimated at around $36.6 (R533 million).
13. Richard Maponya
Richard Maponya started off working in the textile industry and later started the Dube Hygienic Dairy. Maponya founded the Kilimanjaro Holdings Limited with other Black businessmen. The company managed to gain control of an East London Bottling Plant which happened after Coca-Cola stopped investing in SA at the time. Richard Maponya net worth is estimated at over $27.4 (R400 million).
14. Jacob Zuma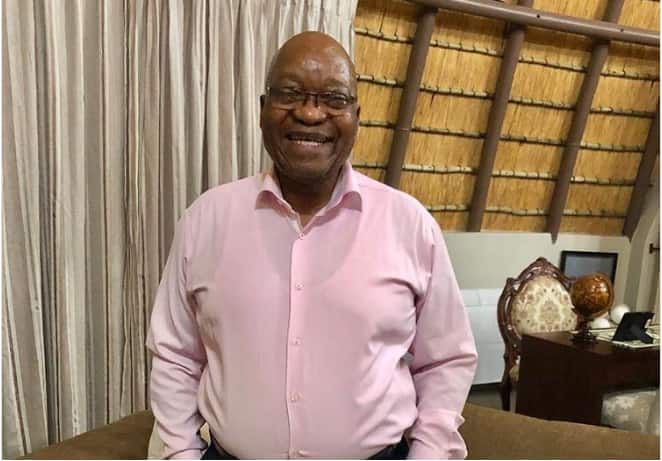 Zuma, the former president of South Africa, cannot fail to appear among the top 20 richest black men in South Africa. Jacob Zuma net worth is estimated at $20 million (R290 million). His wealth grew rapidly due to his presidency, and he has investments in various sectors.
15. AKA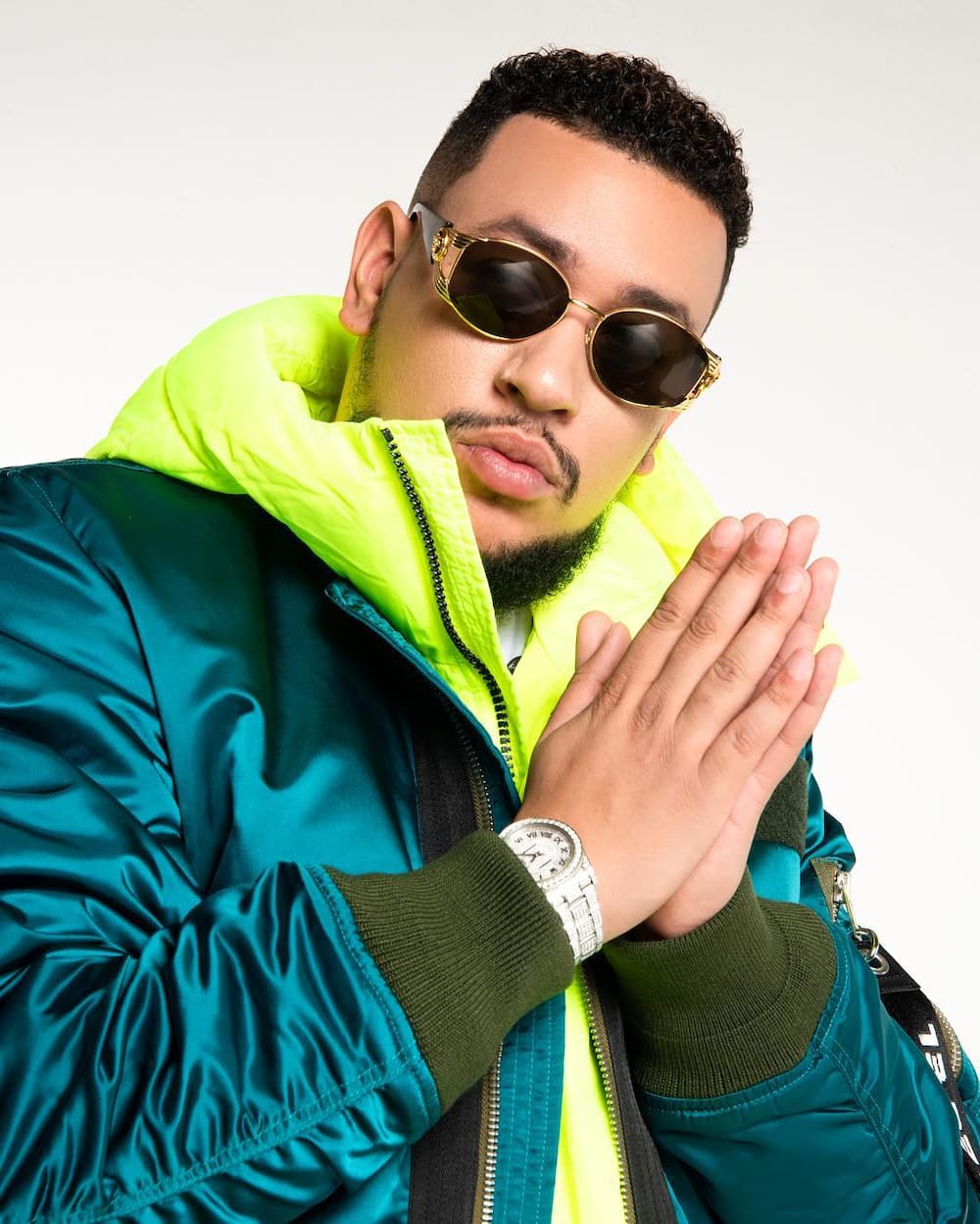 AKA is an award-winning artist with platinum-selling albums and singles. Though known as a musician, he cannot miss in this richest black South African list because it is through applying proper business skills in managing his talent that he earned his wealth. AKA net worth is estimated to be $12 million (R170 million). His earnings are concerts, touring, album sales, and endorsements. You cannot call yourself super mega if your pockets are small.
The richest man in South Africa might be white, but black people above are a confirmation that if given opportunities, they can also build empires. The top ten richest people in South Africa may only feature one black person currently, but the future looks bright. Now you know the black South African millionaires 2019.
DISCLAIMER: This article is intended for general informational purposes only and does not address individual circumstances. It is not a substitute for professional advice or help and should not be relied on to make decisions of any kind. Any action you take upon the information presented in this article is strictly at your own risk and responsibility!
Source: Briefly News