Netflix South Africa Shows 2019 - 2020
Are you bored in the house or on your way from work? You can enjoy your favorite TV shows courtesy of Netflix. This streaming service has made it easy for most South Africans to watch movies, series, and TV shows any time on the go. One of the outstanding features of Netflix is that it allows its users an uninterrupted viewing experience. Unlike most other streaming sites, Netflix does not have commercials and advertisements that might interrupt you while watching a TV show or a movie. However, for a great viewing experience, it is advisable you get updated on what shows, movies and series are available on Netflix South Africa. Read on to learn some of Netflix South Africa shows in 2019-2020.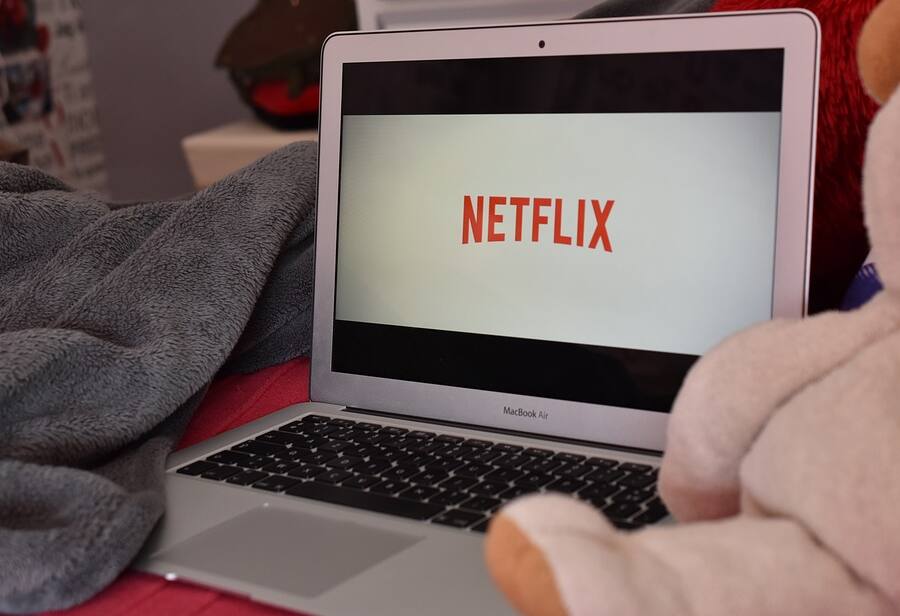 Netflix has changed how most people in South Africa enjoy their best documentaries, TV shows, and movies. With this streaming service, you can remain updated any show provided it is available on the platform. You can watch movies right from your tablet, mobile, Mac, PC, game console, and smart TV, or stream online.
READ ALSO: Generations: The first television show to turn actors into celebrities
How does Netflix work and how much does it cost?
Netflix is a leading streaming service in the United States of America. This internet TV service provides viewers with an extensive range of TV shows, movies, and series.
It has three pricing tiers with the lowest being R126, followed by R158 (offers viewers high-definition streaming experience) and can accommodate up to two screens. The last option is available at R190 and comes with ultra-high-definition features, and you can extend the viewing to four screens. Netflix allows new users to try the service for free for a month.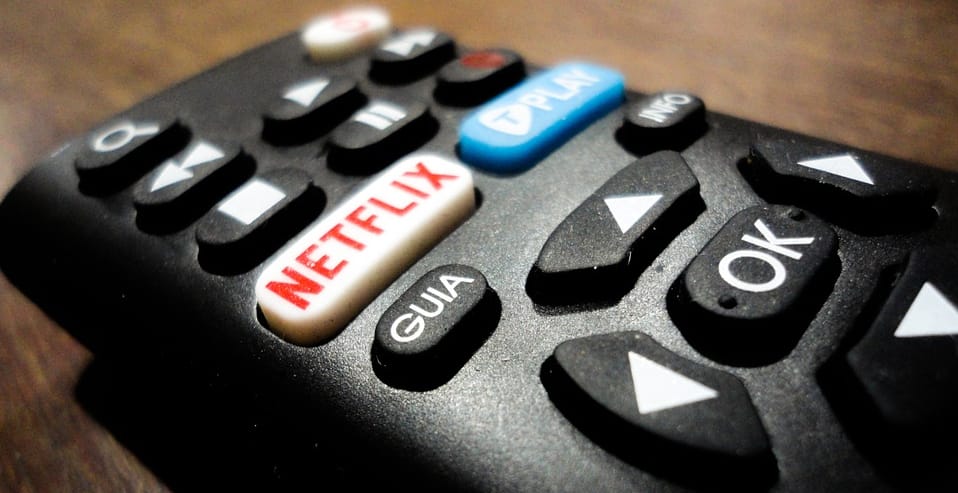 What kind of shows are on Netflix?
Netflix offers an extensive collection of TV shows. This site brings documentary lovers, movie enthusiasts, and drama lovers in one place. Regardless of what your interests are, could be you are looking for the best movies on Netflix south Africa, or you are into thrilling dramas, you will find a perfect match here. Check out below, some of the fantastic Netflix South Africa series, movies, and shows that you can add to your must-watch list.
#RealityHigh
#RealityHigh is a film about a high school girl, Dani who is overachieving but meets Alexa Medina, who is considered a very mean person. Such interaction leads to a lot of attention on Dani's side.
As the film focuses on Dani's focus to out-compete the overly obsessed social-media girl in getting the attention of a cute guy, #RealityHigh is a perfect combination of laughs with reflections on how one can stay true to themselves.
It is a perfect representation of a similar story in the modern world where teens meet, interact, lose touch with one another, and get back to one another much later. The movie tries to highlight have ethnically different characters can influence one's choices, values, as well as their behaviors.
If you are a lover of comics, the #RealityHigh presents you with a mix of a humorous approach full of partying, marijuana use, underage drinking, bogs, drinking games, and drunkenness.
#Rucker50
If you are a fan of documentaries, and you also double as a basketball lover, you will find #Rucker50 interesting. It is a documentary that serves as a celebration of Holcombe Rucker who started a basketball tournament and league to maintain Harlem kids in school. It later grew to be an international phenomenon that was continued by two former pupils of his who started the "Each One Teach One" program that pairs up disadvantaged basketball youth.
The whole documentary is told through via archival footage including Bob and Fred's testimonials, news clippings, and still photography. The tournament had a significant impact on numerous individuals. It is not just any other documentary; it is an instructive and inspiring piece.
READ ALSO: 15 best Idris Elba movies ranked
I Chance 2 Dance
The I Chance 2 Dance is a drama that features a 17-year-old girl who has aspirations to be a great dancer. During her senior year, she is transferred to a small school in the East Coast away from Los Angeles where she is presented with a new challenge –working towards growing her career while at the same time stuck between two boys.
This film presents a review of the old dance classics dating back the 80s. It highlights the traditions of girls having fun and some element of dirty dancing. As a colorful drama, I Chance 2 Dance will throw you back to when music was soothing to the soul and dance worn hearts with artistic styles.
1 Night (2016 film)
1 Night is a romance film shot in America in 2016. Starring Kyle Allen, Isabelle Fuhrman, Justin Chatwin, and Anna Camp, the film is written and directed by Minhall Baig. It premiered on October 14, 2016, at the Austin Film Festival. The film is considered to have a great combination of experienced actors. However, critics of 1 Night film expressed the concerns that despite it enlisting some of the best actors in the industry, Baig does not help them bring out their potential.
This romantic film revolves around a worrisome teenager, Bea, who reconnects with Andy, an introvert whom they grew together. Despite the two friends being different in terms of social status, they overcome it.
Head over to Netflix to witness as Elizabeth and Drew, who have undergone several differences, work towards salvaging their relationship.
READ ALSO: StarSat channels, packages and prices 2019
12 Monkeys
Twelve Monkeys is a fiction film that was produced in 1995. Despite being such an oldie, it is still gold. As a neo-noir science-inspired fiction film 12 Monkeys revolves around Cole, a man of post-apocalyptic origin who adopts a somewhat risky method of time travel to move from the year 2043 to the present time. Cole's mission is to find as well as eradicate a given plague, which is considered to be a threat to annihilating humans.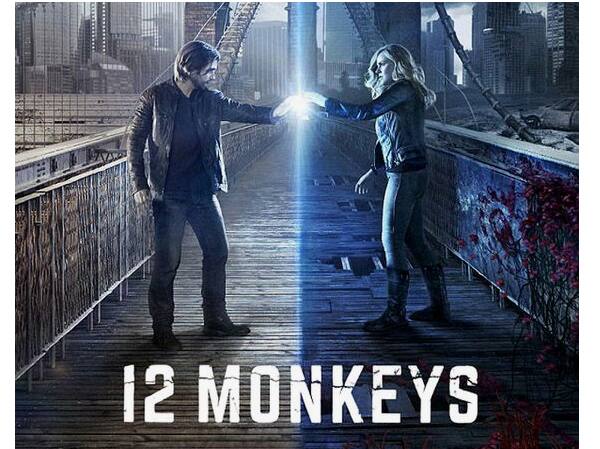 Cole is assisted by Dr Cassandra Railly, who is presented with the challenge of deciding if she should do harm and save the world. However, such a decision puts her at a dilemma considering here Hippocratic Oath. The 12 Monkeys is a real hit and a must-watch for sci-fi movie lovers.
READ ALSO: How to watch DStv online for free from any device 2019
How many TV shows are on Netflix?
Netflix South Africa offers its subscribers a list of more than 4,291 exciting, thrilling, and educative shows for about $7.9 a month. Here is just a snippet of what you can considering watching:
Breaking bad
10,000 B.C.
How I met your mother
13 Hours: The Secret Soldiers of Benghazi
Making a murderer
100 Meters
13 TH
17 Again
1922
26 Years
2 Alone in Paris
1920 London
1000 Rupee Note
2 Fast 2 Furious
2 States
How to watch Netflix South Africa shows
For you to watch any shows on Netflix, you must subscribe to a certain package. Follow the steps below to join Netflix.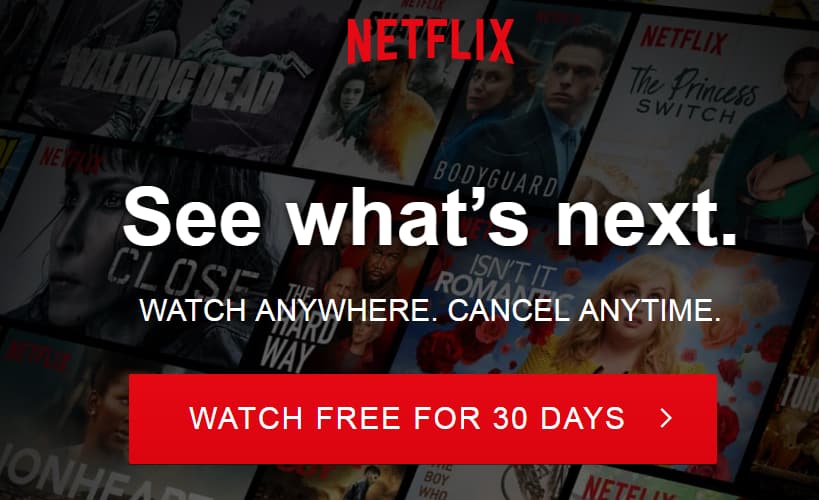 Choose the "free for a month" button
Select the payment plan button. There are three subscription plans that you can opt to after your free month's offer is over. They include the basic plan ($7.99), the standard plan ($9.99) and the premium option ($11.99) a month.
Select continue and create a profile using your email address and a strong password that you can remember with ease.
Watching or streaming live TV shows, movies and series has never been this easy and enjoyable. The introduction of Netflix South Africa content has taken entertainment to a new level. You can catch up your favorite Netflix South Africa shows wherever you are provided you have a Netflix subscription and an internet-enabled device.
READ ALSO:
Actress Amanda du Pont lands new role in Netflix show, Shadows
Queen B pulled through: Season 3 of Being Bonang is coming
Source: Briefly News