Top 10 most disliked non music YouTube videos
YouTube is known to be the best online video streaming website where most of the content creators are very passionate about the creative content they make. In 2010, YouTube implemented a like and dislike button on video pages as part of its major site redesign. However, it is important to note that the dislike count does not indicate the true unpopularity of videos. This article focuses on the top 10 most disliked non-music YouTube videos of all time.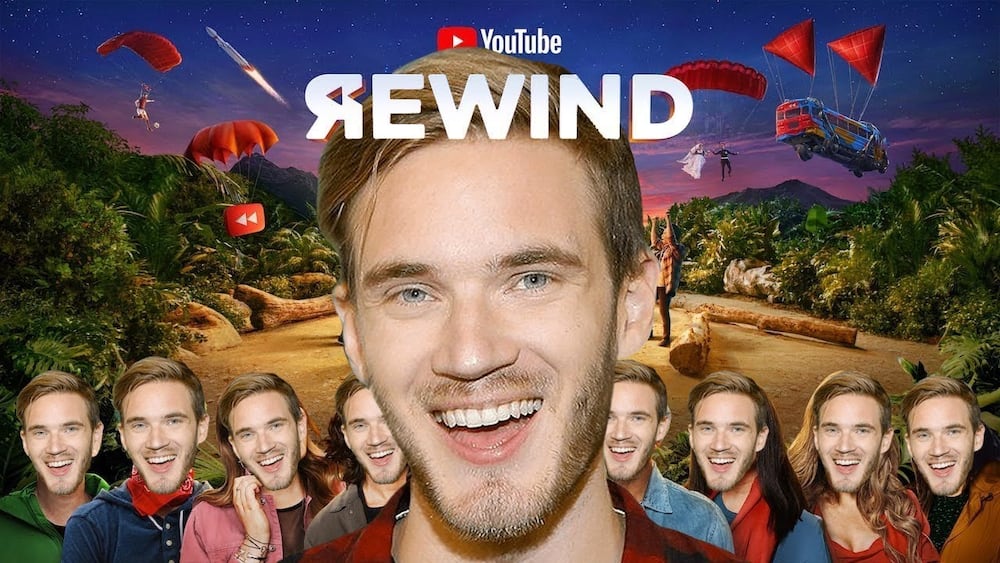 This article focusses on the most disliked non-music YouTube videos. Sometimes, videos are very catchy, but the content is not so great. On the other hand, the videos are sometimes very informative but too boring, either way earning the creator likes and dislikes.
Most disliked video on YouTube 2020
YouTube is home to billions of music videos, comedy skits, makeup tutorials, sports highlights, and virtually anything for your immediate entertainment. To understand what makes audiences band together to dislike a video, we look at the most disliked non-music YouTube videos. What is the most viewed non-music video on YouTube? Well, go through this list to find out in order of their views.
READ ALSO: Nelson learns how to cook by watching YouTube videos, opens restaurant
1. YouTube Rewind 2018
YouTube Rewind 2018 was so bad and pointless that it received a whopping 16 million dislikes. The video is eight minutes long, far too lengthy for a video recapping some of the clingiest, corniest highlight. Besides, it lacks flow, as there is too much going on, too many hokey memes, and some awkward after-school special type of clips.
2. Justin Bieber ft. Ludacris – Baby
The Baby song by Justin Bieber has 2 billion views, 11 million likes, and 10 million dislikes, which makes it one of the most controversial music videos of all time. Since its debut in 2010, there have been hundreds of parodies and remixes of Justin's first hit. Bieber does not quite have the dance moves he has now, but his signature floppy hairstyle from the early days is on full display.
3. YouTube Rewind 2019: For the Record
YouTube was triggered to come up with this video after much criticism of its Rewind 2018. However, Rewind 2019 was not any better from its previous one as it garnered 9 million dislikes since its debut. This one is shorter than its predecessor and has a more cohesive theme. With 9.10 Million dislikes, this YouTube video has a dislike rate of 72.69%.
4. Pinkfong! Kids' Songs & Stories - Baby Shark Dance
The video garnered over 7 million dislikes. This is despite it being a popular song among children and toddlers. The Baby Shark Dance video debuted in June 2016 and has received nearly 9 million dislikes on YouTube to date.
5. Sadak 2
The Sadak 2 trailer has been doing the rounds of getting a lot of hate on YouTube. It has appeared to become the most disliked trailer on YouTube, ever. It got around a 94% hate rate the minute it was launched. Currently, Sadak 2 has 8.90 million dislikes.
6. Miroshka TV — Learning Colors Multi-Colored Eggs on the Farm
Clocking in at five minutes and 10 seconds, Miroshka TV's Learning Colors Multi-Colored Eggs on the Farm is a crudely animated video. It teaches young children about colours via cartoon eggs with decidedly creepy smiles. It received 6.40 million dislikes.
7. It's Everyday Bro — Jake Paul featuring Team 10
It's Everyday Bro is a diss song that in annoyingly catchy but trashy. In an attempt to get back at his brother, Jake made this video. It earned him 2.2 million likes as well as 4.4 million dislikes.
READ ALSO: Hero,10, saved baby born in bathroom, says she learned simple techniques on YouTube
8. PewDiePie – can this video get 1 million dislikes?
As the video suggests, the dislikes were requested by PewDiePie himself. The video did not even receive 1 million dislikes but 4.2 million dislikes, which make it qualify for the 8th place on the list. The PewDiePie video was published in December of 2016 and has gotten over 20 million views since.
9. Luis Fonsi Featuring Daddy Yankee – Despacito
One of the most played and most covered songs, Despacito, has a total of 4.1 million dislikes. When you compare its number of dislikes to its number of likes, the amount of dislikes is not all that bad. Sure, there were 4.1 million dislikes, but there were also a whopping 38.02 million likes and over 6 billion views.
10. Official Call of Duty: Infinite Warfare Reveal Trailer — Call of Duty
Call of duty is a gaming video that was just a promo for the upcoming call of duty that came out in 2016. Even though it received 3.88 million dislikes since its initial posting, many of the most recent comments on this video had positive things to say about the game itself. This shows that the fans liked it.
FAQs
Below are the frequently asked questions. They contain answers that are thoroughly researched to give you credible information. Keeo reading to learn more!
What is the most liked non-music video on YouTube 2020?
Despacito by Luis Fonsi featuring Daddy Yankee sits at the top with 31.46 million likes. For non-music videos, however, breaking beyond 5 million likes is not an easy feat. PewDiePie's Rewind video is the only non-music video to do so.
What is the most unpopular YouTuber?
PewDiePie, the most-followed solo YouTuber, has a loyal fanbase, which was on display when he dared his followers to give his video 1 million dislikes. Viewers surpassed the goal: The video, from December 2016 now has 4.3 million dislikes
What is the fastest video to reach 1 billion views?
Adele's 'Hello' is the fastest video to reach 1 billion views on YouTube. YouTube announced that Adele had surpassed the record set by Psy's music video "Gangnam Style." Her "Hello" is now the fastest video to reach 1 billion views on the platform.
Above are the top 10 most disliked non-music YouTube videos of all time. The list has been created following the number of dislikes as indicated on YouTube. You can have a look at these videos and get to see why they attract so many dislikes. Enjoy reading to be informed!
READ ALSO: Presidency shares video of SAPS doing #JerusalemChallenge: SA reacts
Meanwhile, Briefly.co.za reported on September 28, 2020 about Presidency sharing the video of SAPS doing the Jerusalem Challange. Heritage Day 2020 was one to remember as the country took on the #JerusalemaChallenge. This was after calls were made by President Cyril Ramaphosa for the nation to participate in the challenge in celebration of the day.
South Africans from all over the country and all walks of life shared videos of friends, family, colleagues, and themselves participating in the world-renowned dance challenge. Social media is still abuzz this morning with videos of the spectacles. The video is just over a minute and a half long and has since gained over 130,000 views.
READ ALSO:
Cape Town High Court wows Mzansi with #JerusalemaChallenge dance.
Ndebele tradition with designer fashion, 28-year-old taught herself to sew watching YouTube.
Maimane says enough dancing and garlic, need to see economic plan
Source: Briefly.co.za