Khanyi Mbau: 10 facts you have to know about her
Khanyisile Mbau, commonly known as Khanyi Mbau, is a renowned South African actress, social media personality, socialite, TV host, and artist. She first came to the limelight in 2004 following her role as Mbali in SABC 1 soap opera. Ever since, the celebrity has evolved into a household name with various big projects in her acting career, and she has been nominated for various awards, some of which she won. Read on to know more about her.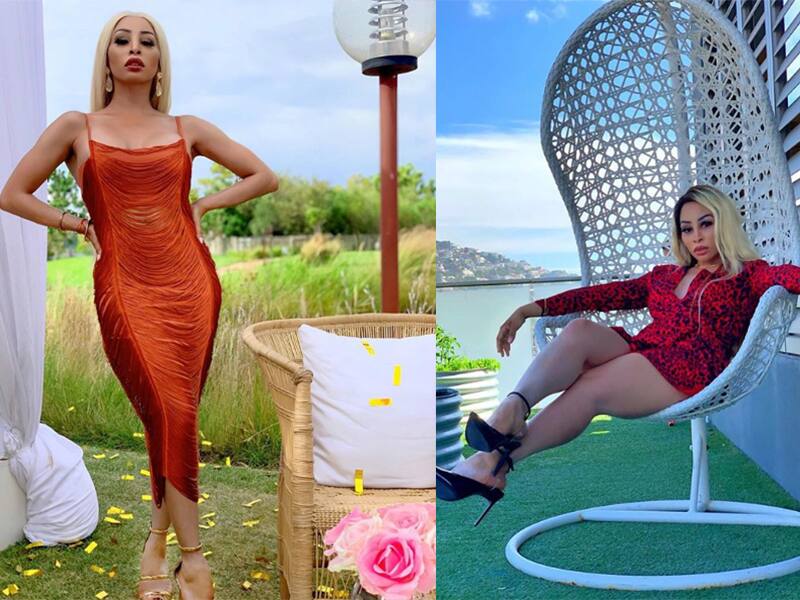 With more than 1.4 million followers on Khanyi Mbau Instagram page, Ms. Mbau has become a source of both love and criticism for most South Africans. However, being in the spotlight for nearly 14 years does not mean that everyone knows everything about her life.
10 facts about Khanyisile Mbau
Here is a list of our most important things to know about this pretty lady. Read 10 truths about this renowned TV personality that you need to know.
1. Khanyi Mbau family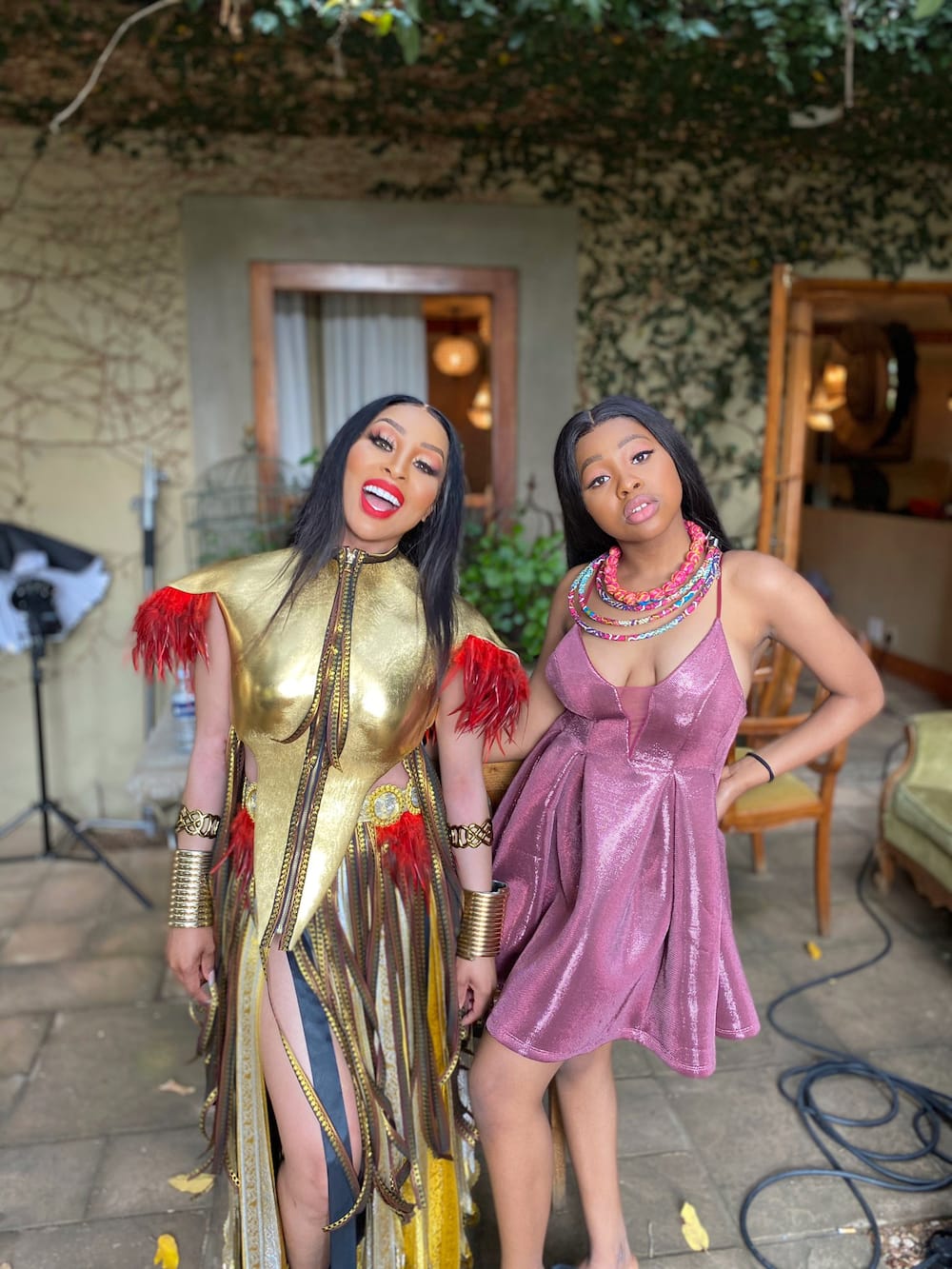 Khanyi was born and brought up in Soweto, Johannesburg to her mother Lynette Sisi Mbau and her dad Menzi Mcunu. Her father worked as a taxi entrepreneur while she was young, so he was mostly away from home. As such, young Khanyisile was raised by her mother and her maternal grandmother whom she adores so much. She clearly states that she loves her mother, grandmother, and daughter so much as they mean the world to her. Khanyi Mbau's daughter is called Khanukani Mbau, and she has taken after her mother's beauty.
READ ALSO: Tanit Phoenix bio: age, children, spouse, parents, TV shows and movies, profile, net worth
2. Khanyi Mbau net worth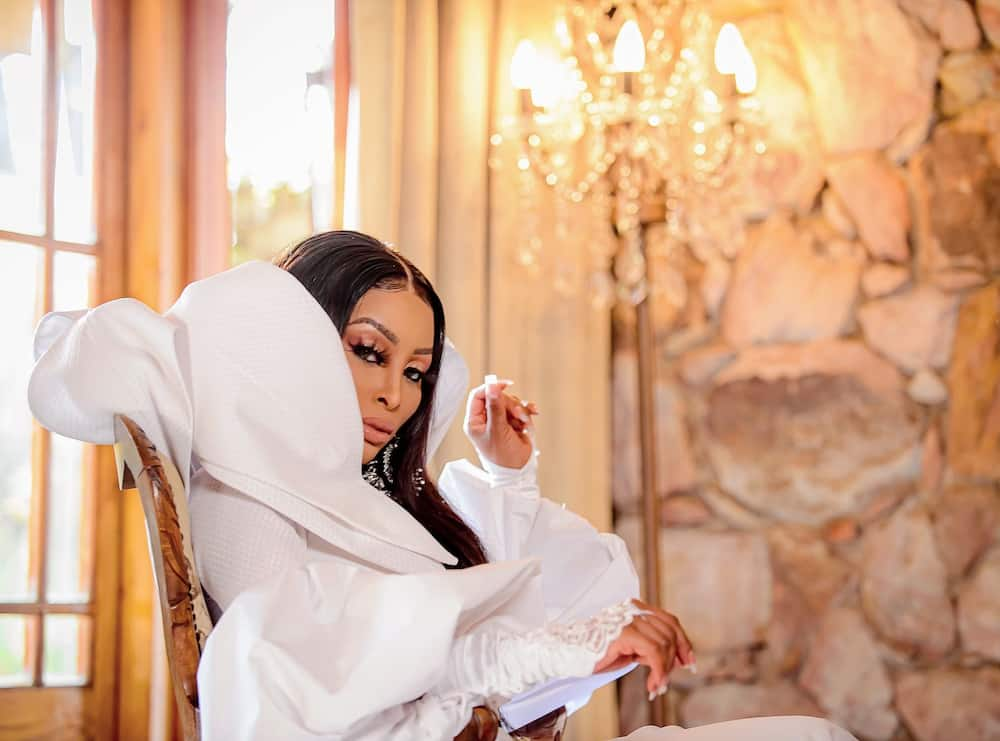 As earlier aforementioned, Khanyi is a jack of many traits: an actress, radio personality, socialite, television host as well as an artist. It is estimated that she is approximately worth $10 million, all generated from her flourishing media career.
3. Khanyi is domesticated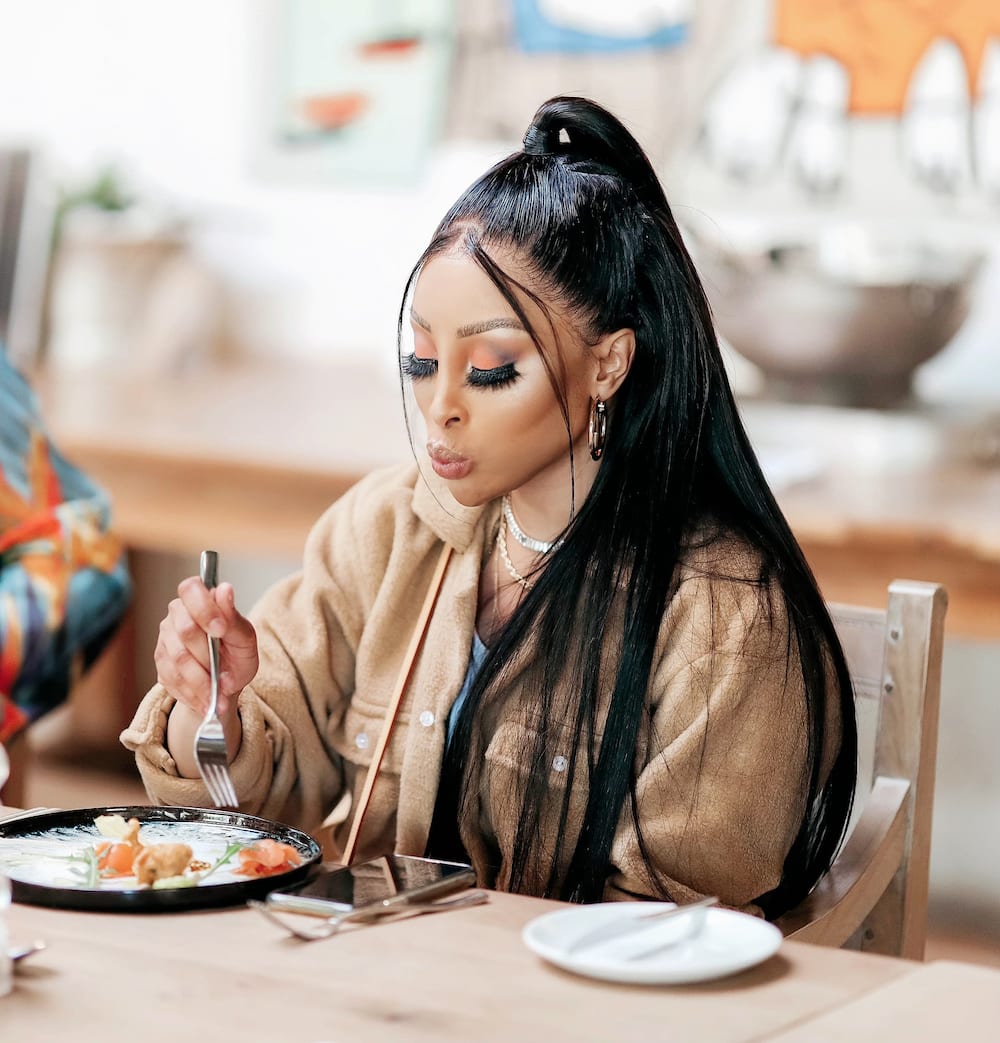 Shocking, right? With her overall look made up of manicured nails, one would imagine that all Khanyi does is to sit and look pretty. Sorry to burst your bubble but this gorgeous icon loves to cook, clean, and even do laundry. Yes, you read that right.
In an interview, Khanyi elucidated that she suffers from obsessive compulsive disorder (OCD); hence, everything in the house has to be done in a particular manner. For instance, she expressed that her wardrobe has to be arranged in a certain way according to colour scheme, season, and texture of the material. She explained in several interviews that she will get frustrated if stuff is not done the way she wants and this explains why she does most of the house chores by herself.
4. Khanyi Mbau age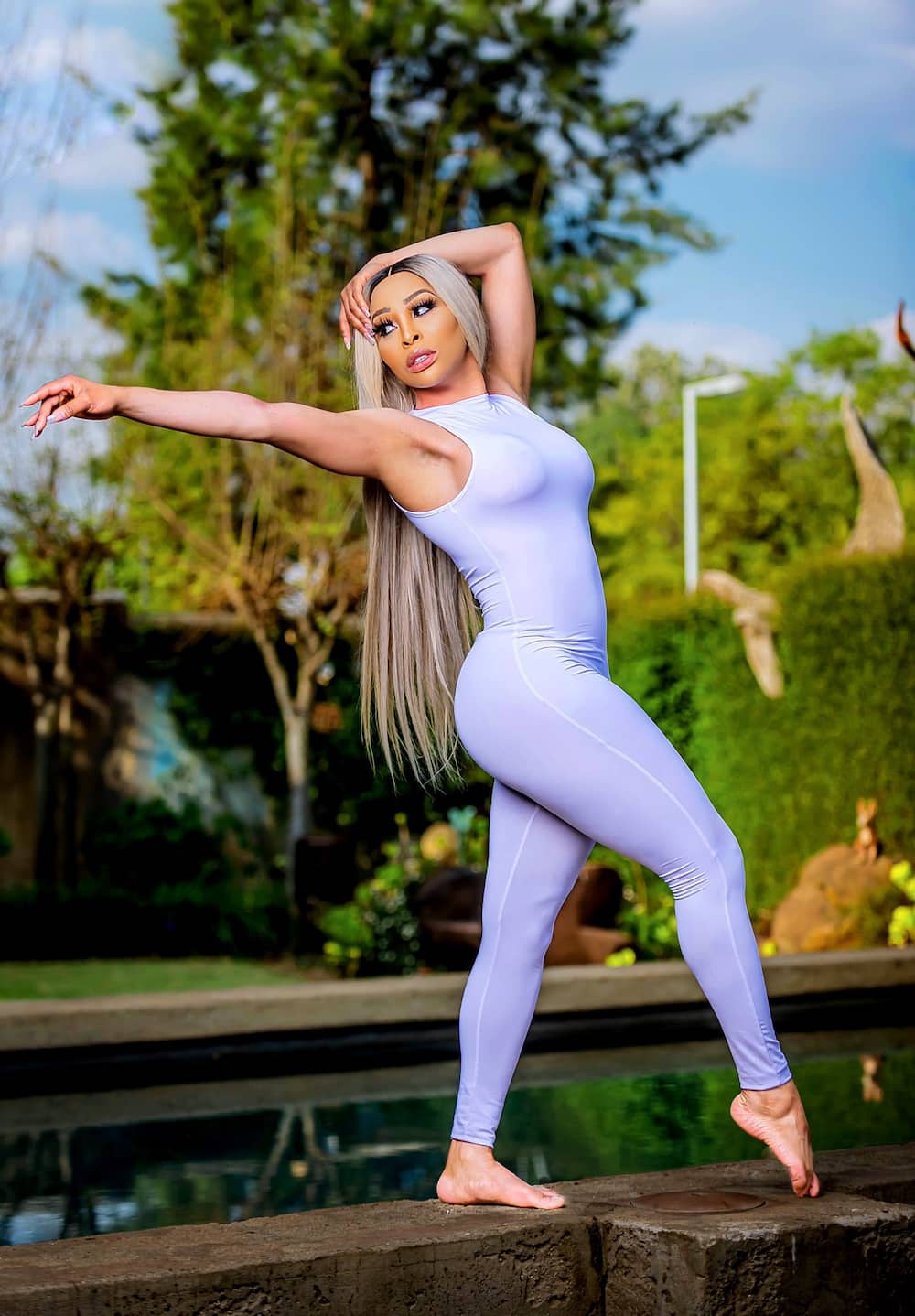 So how old is Khanyi Mbau? Born on October 15th, 1985 at Florence Nightingale Hospital, Khanyisile is therefore 34 years old now and will be turning 35 years in October 2020.
READ ALSO: Fulu Mugovhani bio: Age, husband, education, profile, awards, net worth
5. Khanyi Mbau skin lightening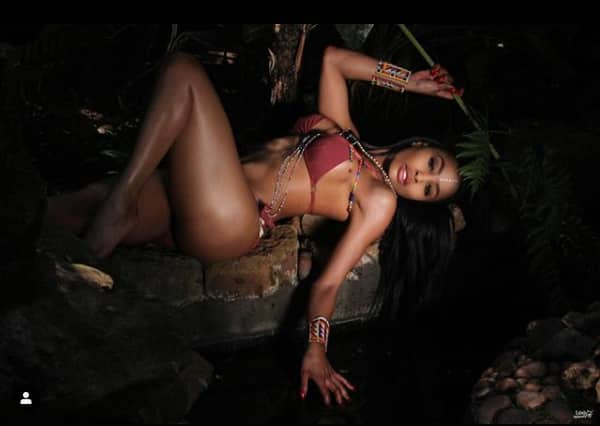 Here is Khanyi Mbau before picture in 2015 when her complexion was darker. Over the years, fans have noticed that Khanyi is becoming lighter and lighter in her complexion. The celebrity has always been public about her cosmetic procedures done to boost her look, and according to her, she wants to be a daily life doll and she will not stop until that is achieved.
"I want to be a doll. I also believe people have the right to do whatever they want to look beautiful. All I want is to maintain my looks. They are what people know me for. I look like what I planned to achieve. Nothing was a mistake," Mbau uttered during her interview. Here is how the Instagram queen looks now.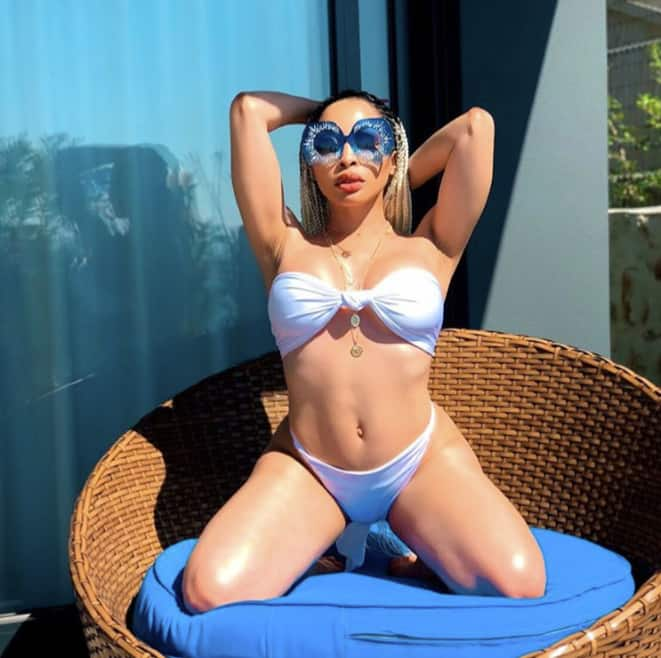 So many people online have bashed her for disliking her darker complexion and opting to be lighter. In her response, Khanyi has maintained that she does not hate black skin and in fact, her boyfriend is darker. She claims that she feels prettier in light complexion and she is happy with her decision. That is all that matters, right?
6. Khanyi Mbau boyfriend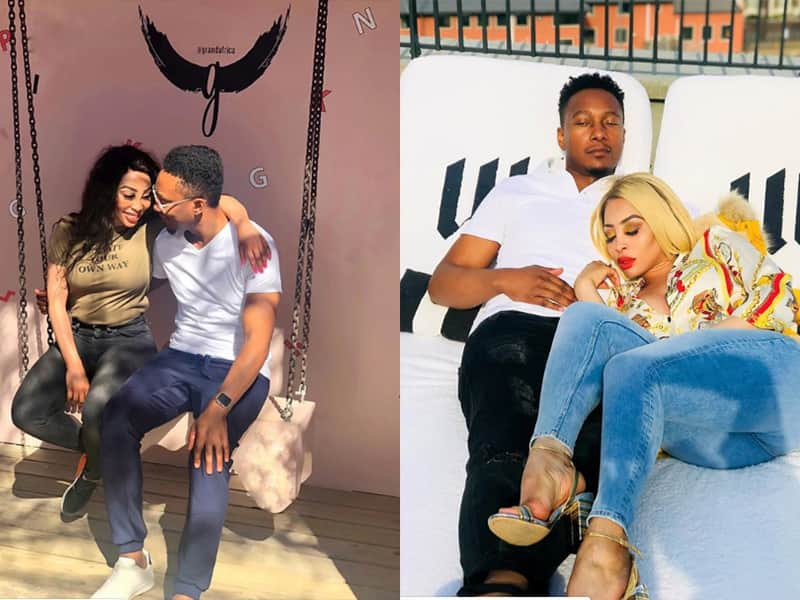 Ms Mbau began dating her beau Tebogo Lerole back in 2014. Tebogo is a label owner and he doubles up as a music producer and creative director as well. You might remember Tebogo from his musical group known as Kwela Tebza.
In January 2018, Khanyi revealed through a long emotional post that she was no longer with the love of her life Tebogo and that they have decided to go their separate ways. Later in July 2018, it was revealed that the two had rekindled their love after they were seen together. Shortly after the said rumours that the two were back together, they began flooding their Instagram timeline with cute photos together insinuating that yes indeed they had made up. However, in July 2020, they split again.
7. Khanyi Mbau house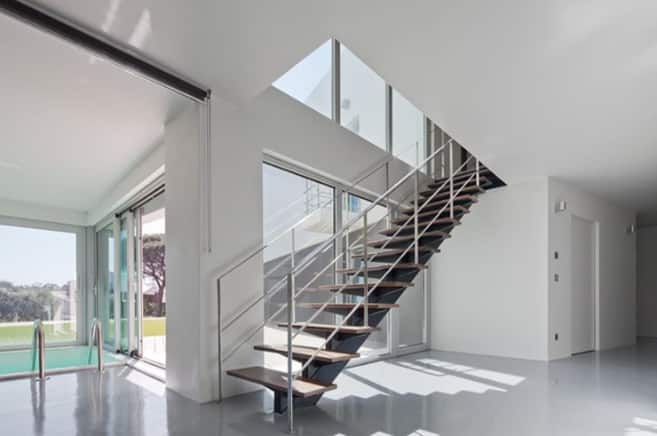 Ms Khanyisile is definitely living la Vida loca, given her expensive taste lifestyle. In one of her interviews, she has pointed out that she has stayed in over 13 houses that she called home. 'I bet my mum has always been a Nomad' she said.
8. Khanyi Mbau cars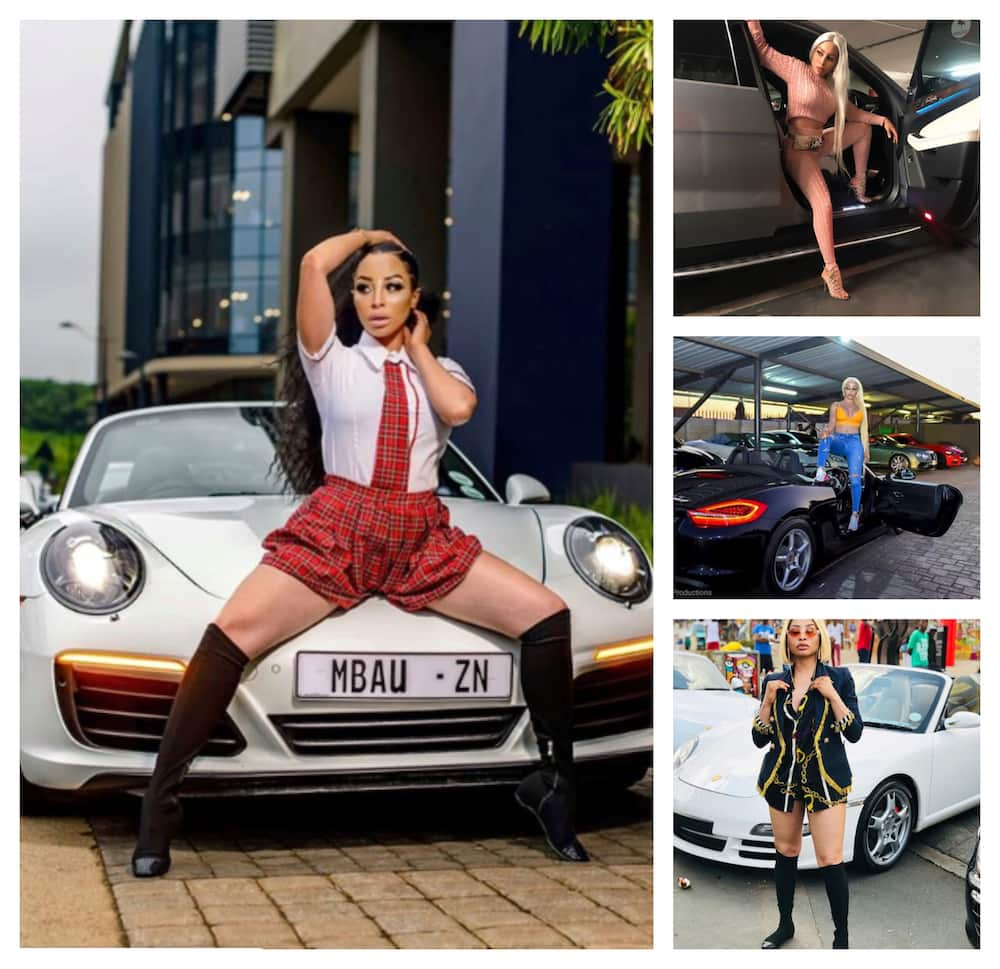 Khanyi has had her fair share of luxurious cars from owning matching yellow Lamborghinis with her ex Mandla Mthembu to buying herself a Range Rover Vogue. In addition, the top media personality has also been spotted around town driving in a BMW X5 and a Mercedes-Benz C- Class.
In 2017, the self-proclaimed gold digger came out to let the world know that she had proudly bought herself her first sports car (Porsche) without the help of a man.
9. Khanyi Mbau nude pictures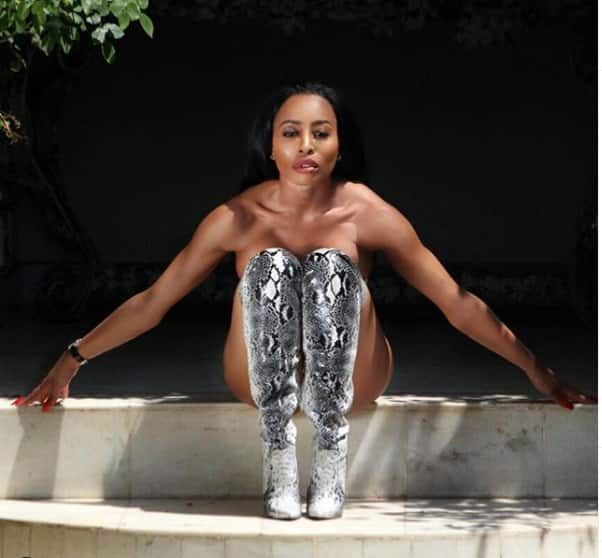 Khanyi has had so much work done on her body, from having breast implants in 2011, followed by eyebrow lift and pushing back her gums and teeth whitening. Next, she did skin lightening, liposuction, and then hair transplant from the back of the head to her eyebrows.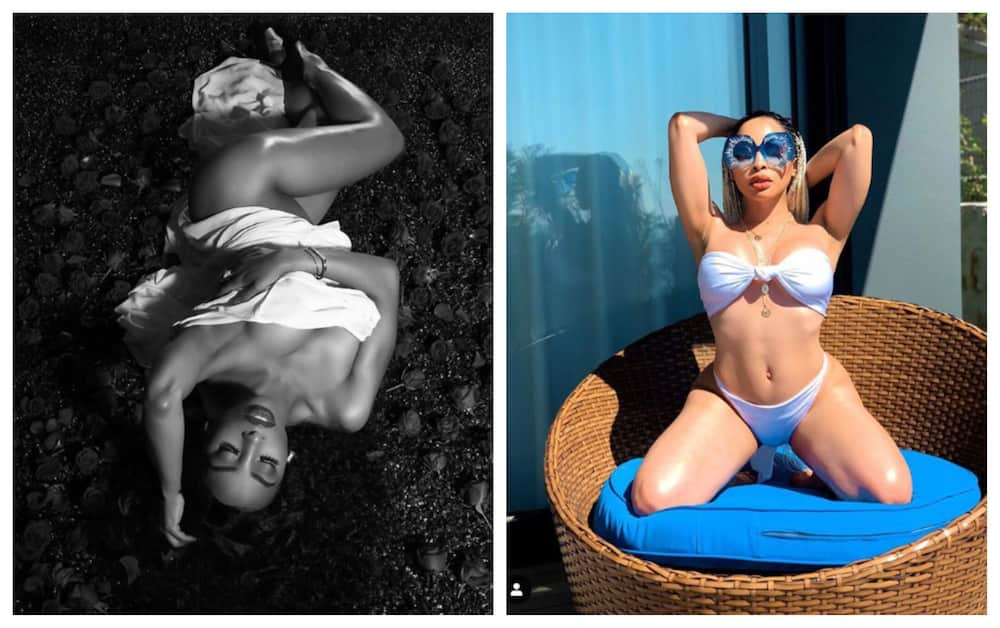 With a perfectly made body like hers, who wouldn't want to show it off? This is why she has several nudist and bikini photos on her social media as shown below.
10. Khanyi Mbau feet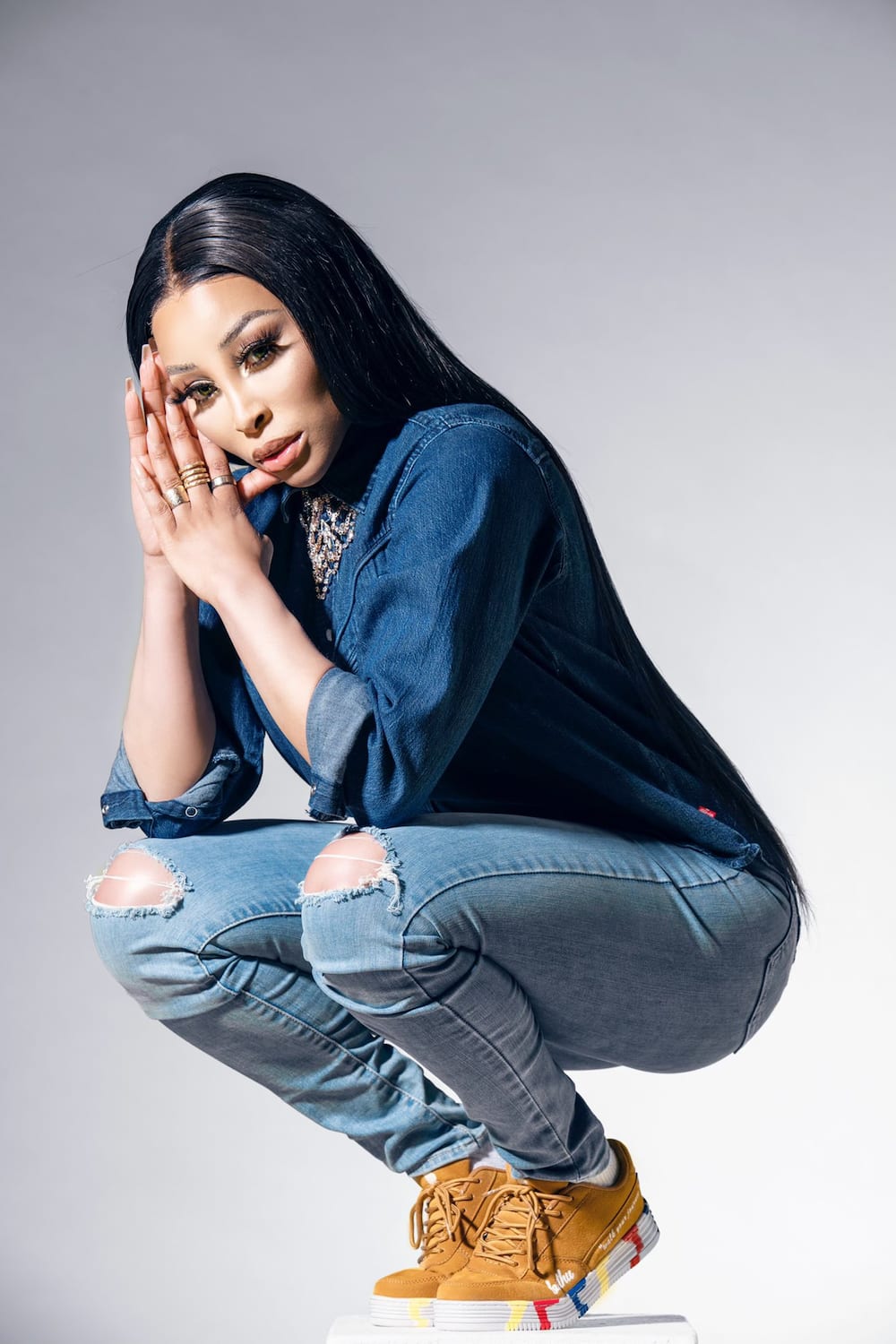 Khanyisile confesses that she is a shoeholic as she is always shopping for new shoes all the time. She has exceptionally small feet as she wears size two and a half. According to her, the only time she envies ladies with big feet is when she wants a new pair of sneakers and is forced to shop in the kid's section owing to her small feet.
READ ALSO: 8 Facts about Neil Sandilands
Khanyi Mbau is undoubtedly one of the top South African celebrities living an A-List lifestyle. From luxurious cars, clothing brands, houses and fantastic getaways, she goes for the creme de le creme in life. Love or hate her, Khanyi is definitely living her best life the way she knows best.
READ ALSO:
Elon musk net worth 2018: how rich is the CEO of Tesla?
9 dope facts on the super stunning and insanely talented, Nadia Nakai
10 facts about Faith Nketsi: age, boyfriend, family, career and twerk video
Net worth, mansion and cars: A look at Connie Ferguson's lavish lifestyle
Unathi Msengana biography, husband, kids and age
Source: Briefly.co.za