Ryk Neethling is a South African swimmer and the first to represent his country in the international swimming competition. You probably know him for his achievements that include Olympic gold medal in 2004 Summer Olympics - in the 4 by 100 meters freestyle relay. However, this was not his first time to impress his audience with his amazing swimming skills. In 1999, he was the NCAA Swimmer of the year. So, how well do you know Ryk? Here is a detailed bio of Ryk Neethling.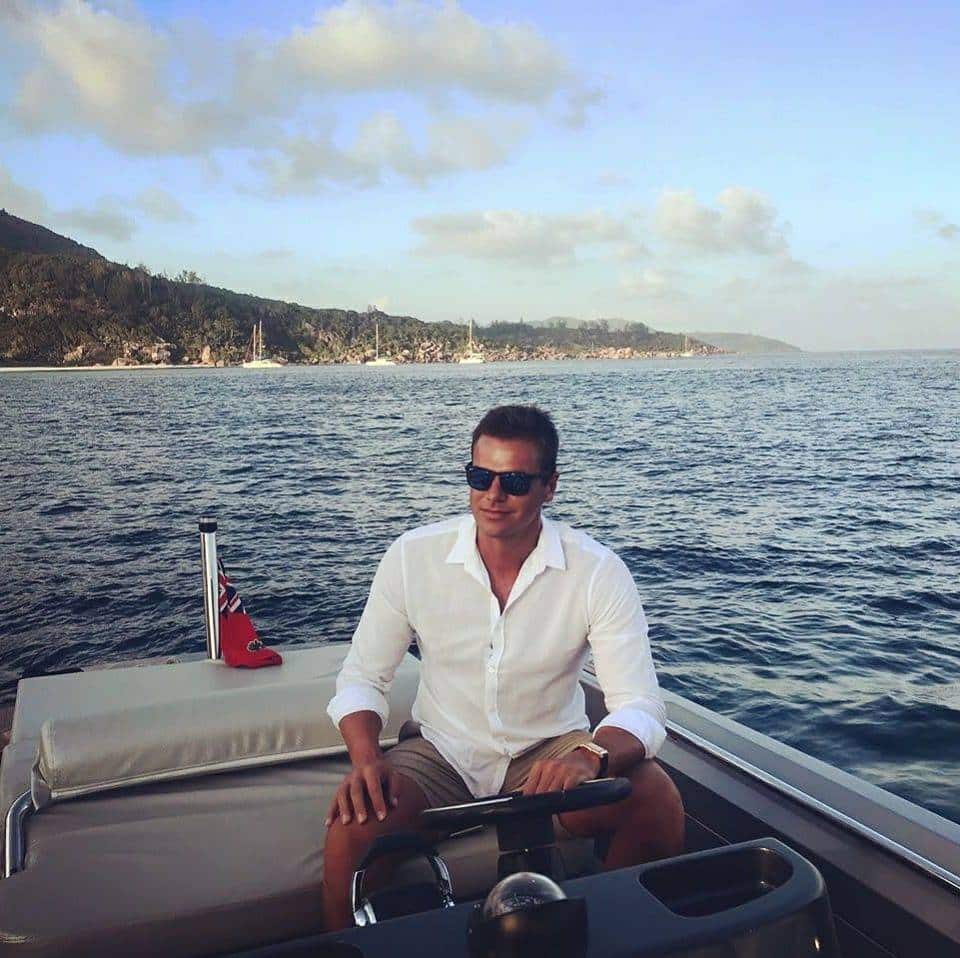 READ ALSO: Unathi Msengana biography, husband, kids and age
Ryk Neethling age, height, and weight
Ryk was born on the 17th of November 1977 in Bloemfontein South Africa, which makes him 41 years old as of 2019.
Ryk Neethling height is 196 cm, while his weight is 209lbs (95kgs).
Who is Ryk Neethling dating? - Ryk Neethling wife
The former Olympic swimmer put the internet in a frenzy when he got engaged to his then lover Sahar Biniaz – a former miss Canada of Iranian descent. The two could not hide their deep affection for each other from the public. In December 2015, the two confirmed a marriage was on the way. This was not even the highlight of the story. What got people talking is the sacrifice Ryk made for love. Apparently, the Olympic medalist swimmer, Ryk, travelled 36 hours across the world to be with his lover. This was according to a tweet by Sahar. Clearly, he could not wait for her to have the title Ryk Neethling wife.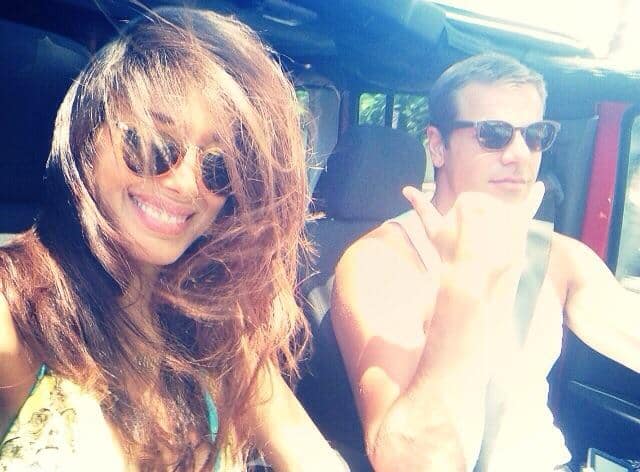 READ ALSO: Dj Zinhle biography: boyfriend (AKA), house, age with pictures 2019
Ryk calls it quits with Sahar Biniaz
According to all4women, Ryk and Biniaz called off their fairytale to be a wedding. They also broke things up between them. Even though the reasons behind this decision are not apparent, they appear strong enough to warrant a complete break up. Both Ryk and Sahar remained silent on the matter, with neither revealing the causes to their rather sudden and unexpected break-up.
Ryk Neethling sister
Ryk's sister Elji is not new to the limelight, mostly because of the much credit she gets from Ryk who refers to her as his greatest source of inspiration. At one point, he said that he might be the winner of the medals but the true inspiration for his efforts is his sister, Elji. If you are not familiar with the Neethling family, then you must be wondering why Ryk accords his younger sister so much love and respect.
Well, Elji was diagnosed with brain cancer at a young age of 13, and the doctors told her she had three months to live. Being a kid, the gravity of her situation did not sink, which was completely opposite for her parents, who moved mountains to find her the best medical care at the time. For her, the loss of hair was more a big issue than the threat of cancer. Thanks to her lightheartedness towards the issue, and a heart vested in simple vanities, she waged war against cancer with great success.
More than two decades later, Elji is still making good out of life. She has undergone more than 8 operations, three of which were brain operations lasting 12 hours each. She also had to undergo 6 spinal cord surgeries lasting 11 hours each; and three radiation treatments that took over 6 weeks per treatment. All this came with emotional trauma, especially when she was asked to bid goodbye to her loved ones because of uncertainties. Nonetheless, Elji won her battle and went into remission for 11 years. This allowed her to live a normal life. She pursued a career in journalism in Potch and got a job with Volksblad paper. However, two months prior to her wedding, in 2007, cancer re-appeared in her body, this time taking more than she could afford to let go willingly.
READ ALSO: Gugu Gumede biography: age, mother, MaMlambo Uzalo real name, Instagram, pictures
Now you understand why Ryk draws much inspiration from her. Truly her courage and strength have rubbed off onto him. Ryk has a heart of iron, as far as pursuing excellence is concerned, and discipline akin to that of a soldier. Winning Olympic medals is no small fit.
Ryk Neethling house
Ryk owns a property at Val de Vie estate.
His home reveals much about his character. It is modern, subtly masculine, and well organized.
Ryk Neethling net worth
Ryk's net worth is estimated at $100k-1m. He has managed to keep much of his affairs private with great success. However, we have managed to catch some of his current occupations.
He is the CEO of the Princess Charlene of Monaco Foundation South Africa that focuses on providing underwater safety solutions.
He coaches fellow sportsmen on how to be businessmen. He works with many sportspersons, including swimmer Cameron van der Burgh, by helping them to start a new life after sports.
He also takes stressed corporate executives on experiential adventures to unfamiliar destinations where they get involved in volcano climbing, axe throwing, fly-fishing, horse-riding, and ascending waterfalls.
READ ALSO: Thulisile Phongolo biography: boyfriend, education, career and hottest photos
Ryk Neethling medals and recognitions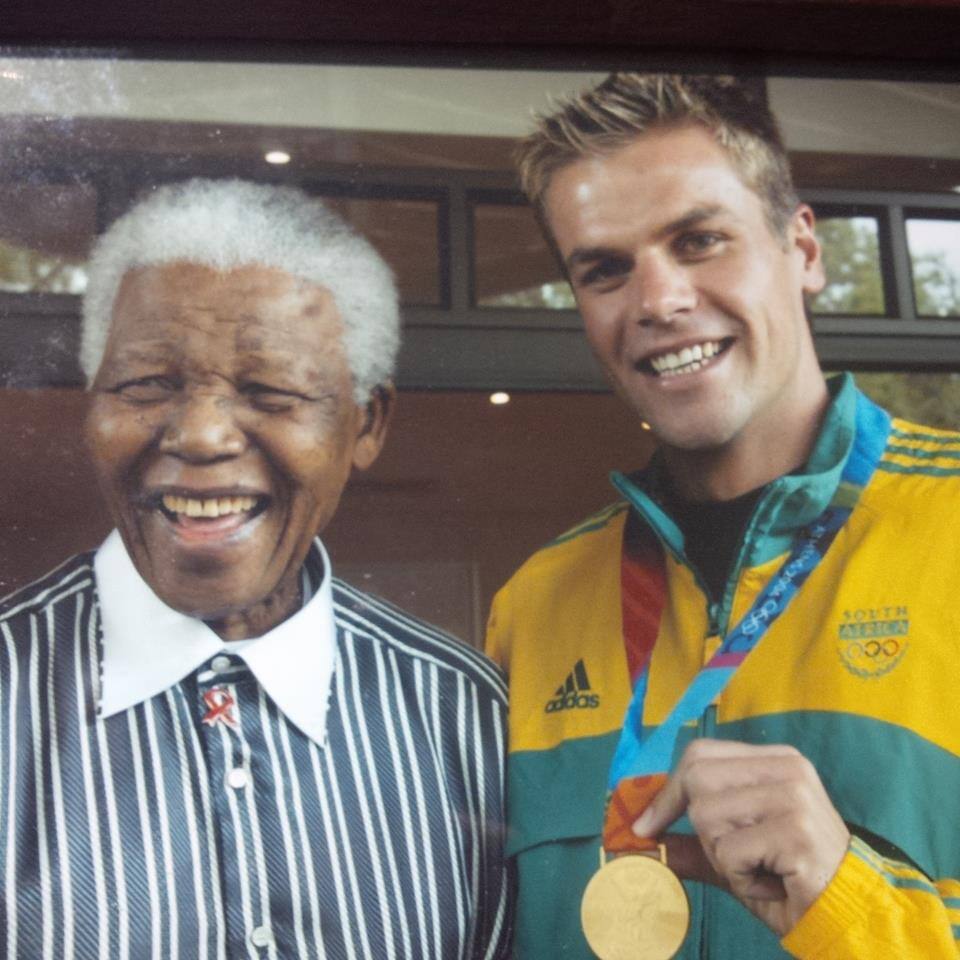 He has won several medals, and earned international recognition for his swimming sportsmanship. Here are some of his popular medals and recognition.
He took the Arizona Athlete of the Year and PAC-10 Athlete of the Year for 4 successive years.
He was the 1999 NCAA Swimmer of the Year.
He scooped the University of Arizona Athlete of the Century award.
At the 2004 Summer Olympics, he won the Olympic gold medal in the 4×100 m freestyle relay.
He scooped three individual gold medals at the 2006 FINA World Championships in Shanghai.
He is a 9 time NCAA Champion and 1999 NCAA Swimmer of the Year.
He is the former joint owner of the 4×100 m freestyle relay world record and broke the 100m Individual Medley World Record thrice in 2005.
He is the first South African to compete in four consecutive Olympic Games.
In 1998 Commonwealth Games, he won the silver medal in the 1500 m freestyle.
He took position five at the 1998 World Aquatics Championships.
In 1999, at the Pan Pacific Championships, he won a silver and a bronze medal in the 1500 m freestyle, and the 400 m and 200 m freestyle respectively.
READ ALSO: 8 Facts about Neil Sandilands
Olympic history remembers him as the only men's swimmer to swim in the 100 to 1500m freestyle finals. At the 2002 Commonwealth Games, he won a bronze medal in the 100 m freestyle while clenching the 4th position in the 50 m freestyle events.
In the 2006 Commonwealth Games, he won silver in the 100 m freestyle. He also was one of the S.A gold medal winning 4×100 m freestyle relay team in the same games.
In South Africa, he is the current record holder of the 200 m, 400 m, 800 m, and 1500 m freestyle events. He recently held 4×100 m freestyle relay world record.
He managed to break three world records in the 100m individual medley.
Ryk Neethling Instagram photos
Ryk is a man who keeps his body fit, and he is not shy to share his good looks with the world. Here are some of his great Instagram photos.
In this picture, Ryk comes across as a confident and well poised gentleman who is deliberate about his health and wealth; which he is.
It is said, all work without play makes jack a dull boy. After hard work, it is always a good idea to unwind. Ryk understands this concept better.
Life feels good in a wine glass. Ryk intends to make this an occasional habit if not a lifestyle, from this picture's caption.
Once a swimmer always a swimmer.
Another day in life. Truly, hard work gets you where you wish to go.
Blue, salty sea water makes life bearable.
Ryk Neethling is an inspiration to many, both at home and internationally. He has achieved more in one lifetime than what most people think possible. He is a trail blazer and a trend setter. There is only more to expect from him. Even after retiring from active swimming, he is still making a difference in his own unique way. Long live, Ryk Neethling!
READ ALSO: