Talent, skill, hard work and resilience are the best words that you would use to describe Noxolo Grootboom. The phenomenal woman radiates wisdom in all aspects and lives by the meaning of her name, which speaks of peace. Throughout her life, she speaks the language of love and seems to be enjoying every single day of her life. She looks at everything as an opportunity.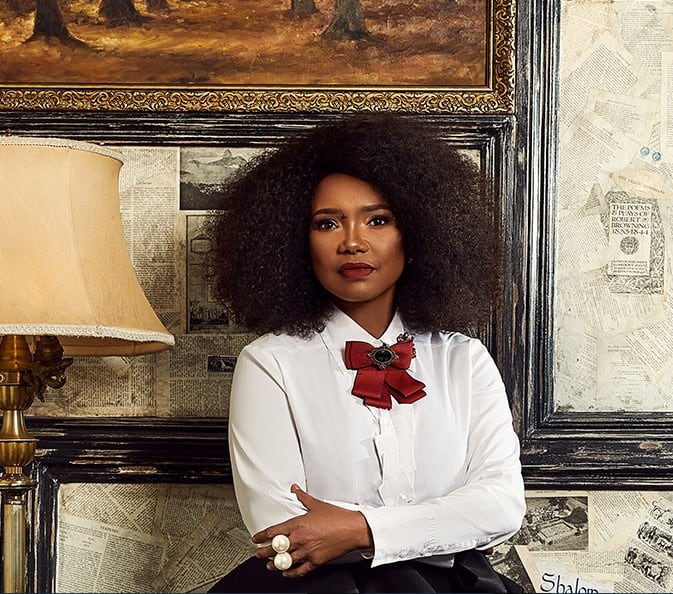 Noxolo Grootboom has had a considerable influence in the entertainment industry. Being a talented media personnel has earned her a spot in the list of the most celebrated media personnel. She has worked as an editor and news anchor. Her rise the media industry has earned her lifetime opportunities like reading Akhumi Jezile's obituary. There so much about that most people wish to know. How about you sat down for a cup of coffee as we unwind on Noxolo Grootbom biography.
Who is Noxolo Grootboom?
Most people refer to her as uMamNoxolo, whereas others call her uMam. Named by her grandparents, her name means, 'the mother of peace.' All her life, she has lived to embrace the meaning of her name. She believes in giving love to all the people around her. That is the reason behind her mantra.
READ ALSO: Robert Marawa biography: wife, instagram, age, parents, baby, salary
How old is Noxolo Grootbom?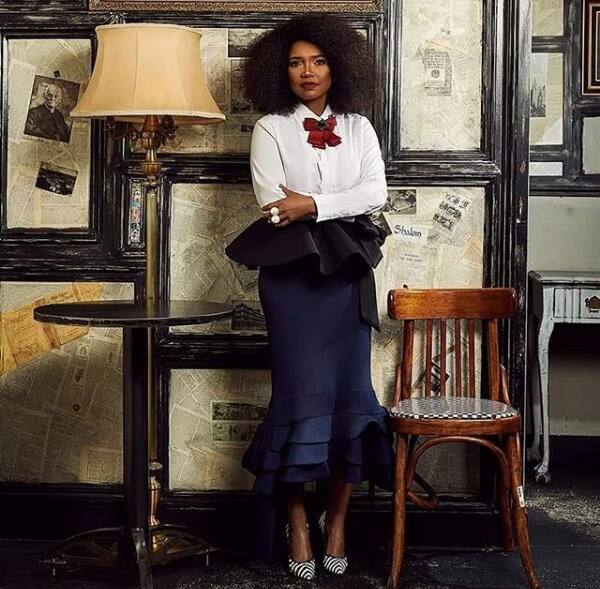 Noxolo Grootbom refers herself to the child of the '60s. Even though she is a retired media personnel, she does not look like it. You could argue that the good-looking lady is as beautiful and vibrant as she is because she chose to radiate positive vibes. She not only loves her husband, children and grandchildren but also extends the love to her fans.
Noxolo Grootboom early life
Noxolo Grootboom grew up in the rural Eastern Cape. As a young girl, she associated South Africa with a void of peace. Even though she grew up in a peace-deprived region, she spoke the language of love and peace. She radiated peace and love, even in the early days of her career. That greatly influenced her mantra, even at work. How she narrated the mantra is what drew fans to her.
Noxolo Grootboom career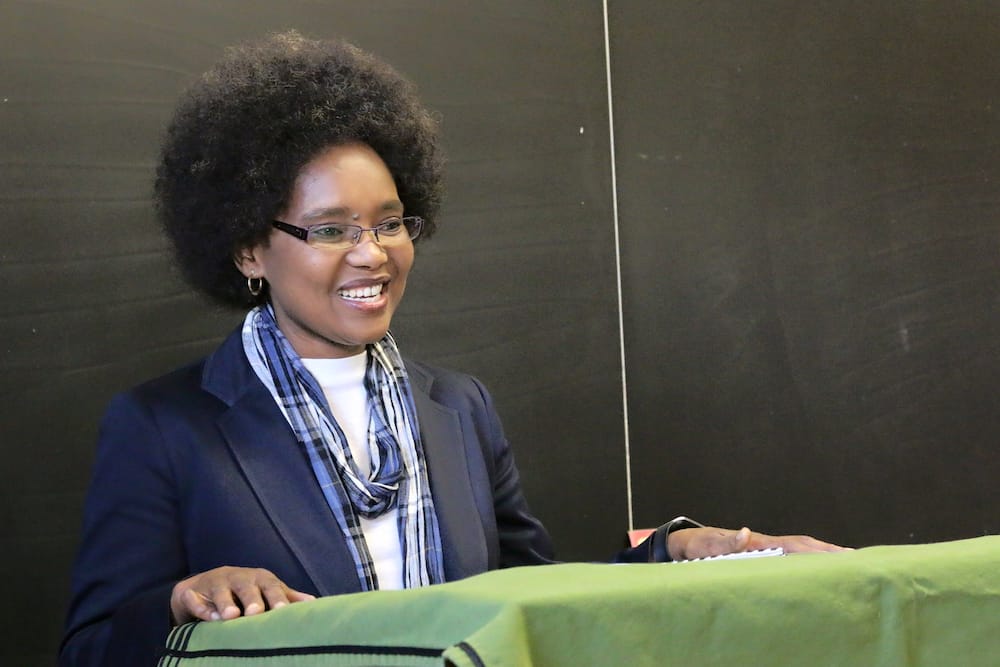 Thirty-eight years ago, the ambitious media person started her career as a typist at SABC. As a media enthusiast, she did not look down herself. Instead, she looked at her position as an opportunity because she did not have any background information on journalism.
The queen of the inimitable knack for the isiXhosa language was later on transferred to the newsroom, which opened doors for her to become a news anchor in the Xhosa news desk. She did so well as a translator because she was a good story-teller. As a linguist, she had a unique sense of humour that drew fans to listen to her. She also had a significant influence on her listeners, who did not speak isiXhosa.
She was famous for using metaphors that had a unique way of ensuring that her fans had a reason to watch her broadcast in isiXhosa. To her, that was one way of educating the nation, apart from broadcasting. She also believed in using her sense of humour to ensure that her fans were not bored.
Judging from the interviews that the retired media practitioner has done, it goes without doubt that she loved and enjoyed what she used to do and is honoured to have impacted the vast multitudes in the country.
The legend's return to broadcasting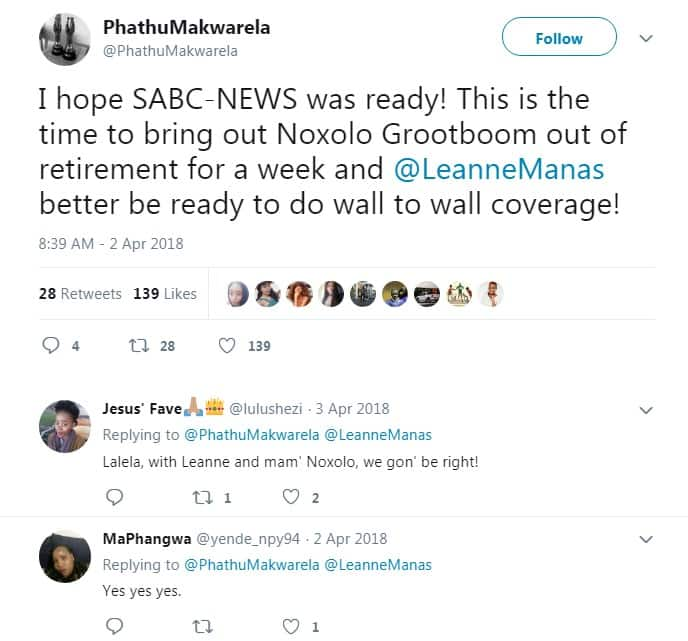 Noxolo had so much impact on the country's media industry. During the state funeral of South Africa's former first lady; Winnie Madikizela-Mandela, Thembekile Mrototo of 94.7 Highveld Stereo proposed for her to air the news. Noxolo heeded the request and went back to SABC's broadcast to do what she did best.
Her return to the screen was much appreciated by most of her fans. Thembekile Mrototo confirmed that his request had been successful and that Noxolo was going to take the nation through the nation through the coverage of the state funeral. Immediately after he had posted on his Twitter account about the return, fans were up filled with joy about the return of the legend.
Apart from being the one to broadcast about the death of the former first lady; Winnie Madikizela Mandela, she also had the opportunity to broadcast about the death of the state president of South Africa; Nelson Mandela, as well as influential activists like Chris Hani.
In one of the interviews that she did in her house, Noxolo speaks fondly about her media career. She mentions about educating the people that she worked with. She also elaborates how she used to view every opportunity in her line as valuable. She also mentions about her journey towards becoming the celebrated media personnel that she is.
Noxolo Grootboom mantra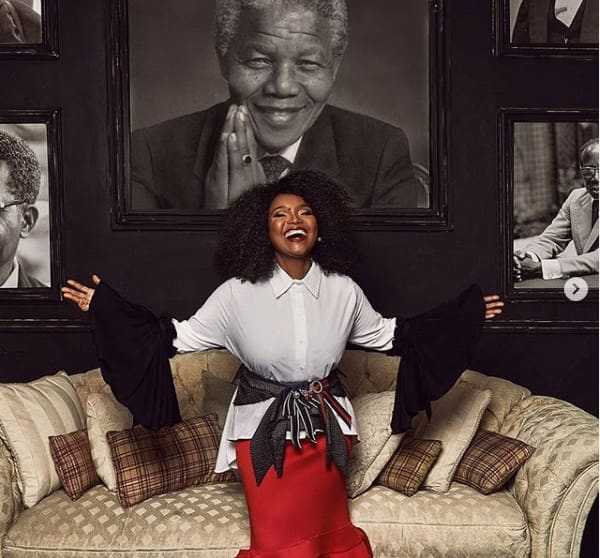 When asked to state her mantra, she says it so passionately that it would take you back to the days when she was a news anchor and would wrap up her news bulletin with the statement. In case you were wondering what the mantra is, it is in Xhosa and goes; 'Nanga ningalala ngobu busuku nembethe ingubo yemvisiswano, uxolo nothando, ndin'thanda nonke emakhaya'
Noxolo Grootboom is one of the legends that South Africa is proud to associate with. The influential media personnel has impacted her fans with her unique style of broadcasting. Her passion for living in a peaceful society is another reason why you would want to associate yourself with her. Probably her beauty and vibrant nature originate from the positive vibe that she radiates.
READ ALSO: