Erin Burnett bio: age, children, pregnant, salary, profile, net worth
Erin Burnett is a renowned American news anchor and TV host, and the current anchor of Erin Burnett OutFront on CNN. Before joining CNN, she used to work as a co-anchor on CNBC. To add to her wealth of experience, she also featured on The Apprentice as an advisor to Donald Trump. How about reading on for more details about her.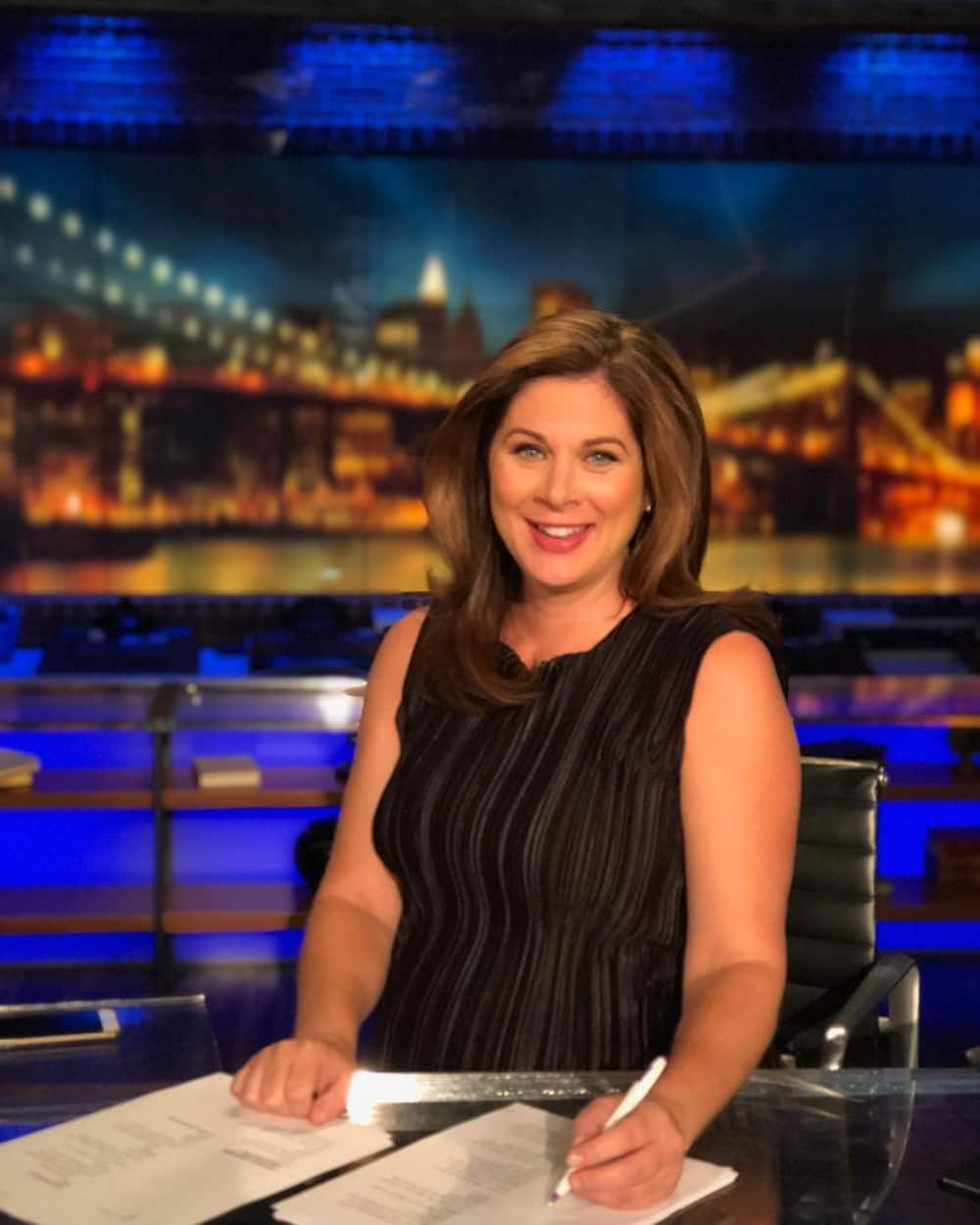 Erin Burnett is famous for OutFront, a program that she has hosted live from the border of Mali, Rwanda, Israel, Afghanistan, and the United Arab Emirates. NBC's Joe Scarborough dubbed her as the international superstar acclaiming her for the documentaries she has worked on outside the United States. At her age, she has accomplished so much to be a figure people look up to. Her biography highlights her journey to success.
Erin Burnett profile
Full name: Erin Isabelle Burnett
Date of birth: 2nd July 1976
Place of birth: Mardela Springs, Maryland, U.S.
Nationality: American
Alma mater: Williams College (BA)
Occupation: News anchor, journalist
Spouse: David Rubulotta
Erin Burnett biography
Erin is an alumnus of Williams College in Williamstown, Massachusetts, where she pursued her A levels. She graduated from the institution with a bachelor of arts degree in political science and economics. She started her career as a financial analyst before landing an opportunity at CNN as a writer for Moneyline, which marked the birth of her career in media.
Erin Burnett age
Erin Isabelle Burnett was born on 2nd July 9176 in Mardela Springs, USA. She is the youngest daughter to Esther Margaret and Kenneth King Burnett. She is of Scottish and Irish ancestry. As of February 2021, she is 44 years old.
Erin Burnett children
Is Erin Burnett still married? The name of Erin Burnett husband is David Rubulotta, a former trader for Lehman Brothers. They got engaged in September 2011 and got married in December 2012. Burnett and Rubulotta had their first son in November 2013. In July 2015, they had their second child, a daughter.
Erin Burnett pregnant
In 2018, the CNN OutFront anchor was pregnant with her third child, and she was excited about it. During an interview with PEOPLE, she confirmed the speculations about the pregnancy saying,
We are so excited for number three. As one of three myself, I think it's a lucky number!
She revealed having children had diversified her career with a growing family and how she works on news stories related to war and gun violence. Erin gave birth to her third baby in August 2018.
Erin Burnett career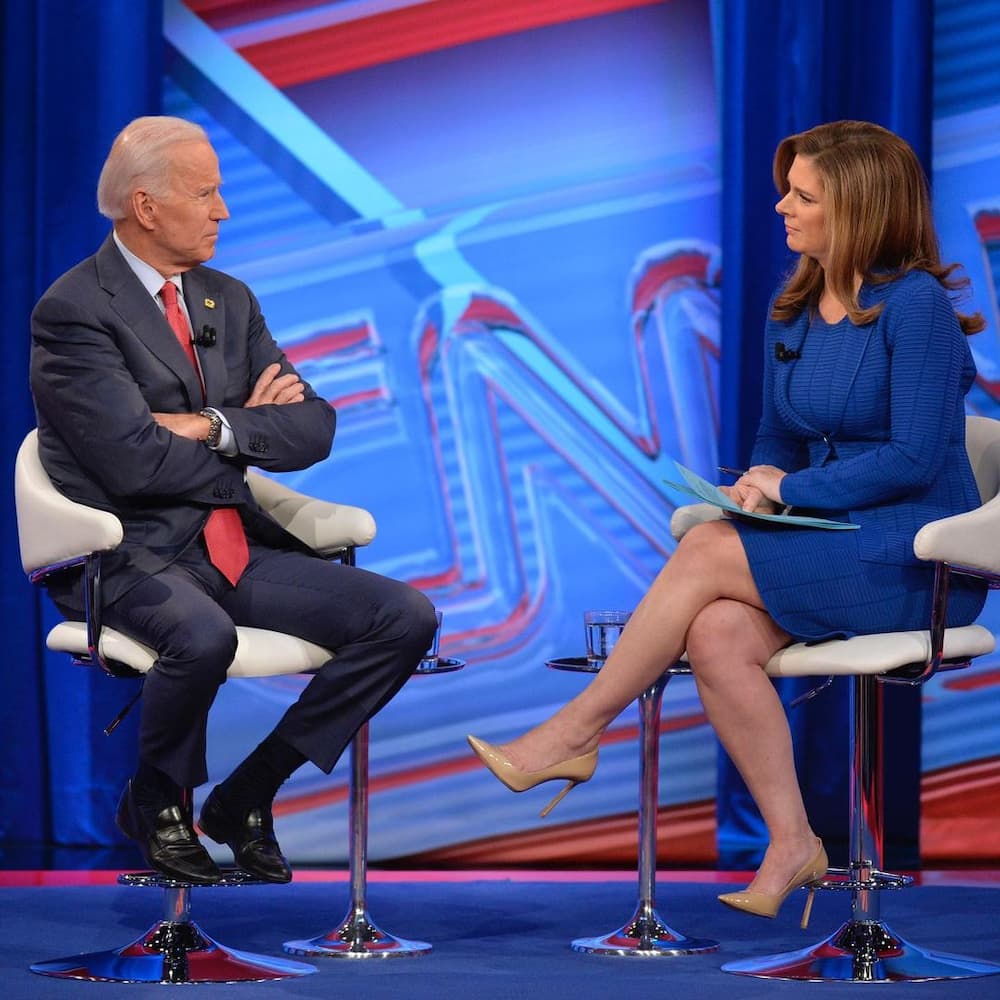 How much does Erin Burnett make a year? The coveted anchor and TV host boasts of a wealth of experience in the media industry. She has hosted several shows, and some of Erin Burnett movies and TV shows include.
Bloomberg on the Markets
Street Signs on CNBC
Squawk on the Street
The Erin Burnett OutFront
Late Night with Conan O'Brien
CNBC Executive Leadership Awards
NBC Nightly News with Lester Holt
Real Time with Bill Maher
Weekend Today
Meet the Press
Today
Too Big to Fail
Piers Morgan Live
Last Call with Carson Daly
Conan
Roots: Our Journeys Home
City of Tomorrow
The CNN Quiz Show: Presidents Edition
The Person Who Changed My Life
Champions for Change
CNN Tonight
A Tribute to Jeff Zucker: Newhouse Mirror Awards
Anderson Cooper 360°
At This Hour
CNN Special Reports
The Incredible Burt Wonderstone
Edge of Tomorrow
Consolation
She also serves as CNN's chief business and economics correspondent. In 2020, she moderated the Democratic Presidential Primary Debate and Town Halls with Joe Biden and Kamala Harris. To add to her wealth of experience, she has anchored and produced a couple of documentaries:
City of Money & Mystery in 2008
India Rising: The New Empire in 2008
Dollars & Danger: Africa, The Final Investment Frontier in 2009
Erin Burnett salary at CNN is $6 million.
Erin Burnett net worth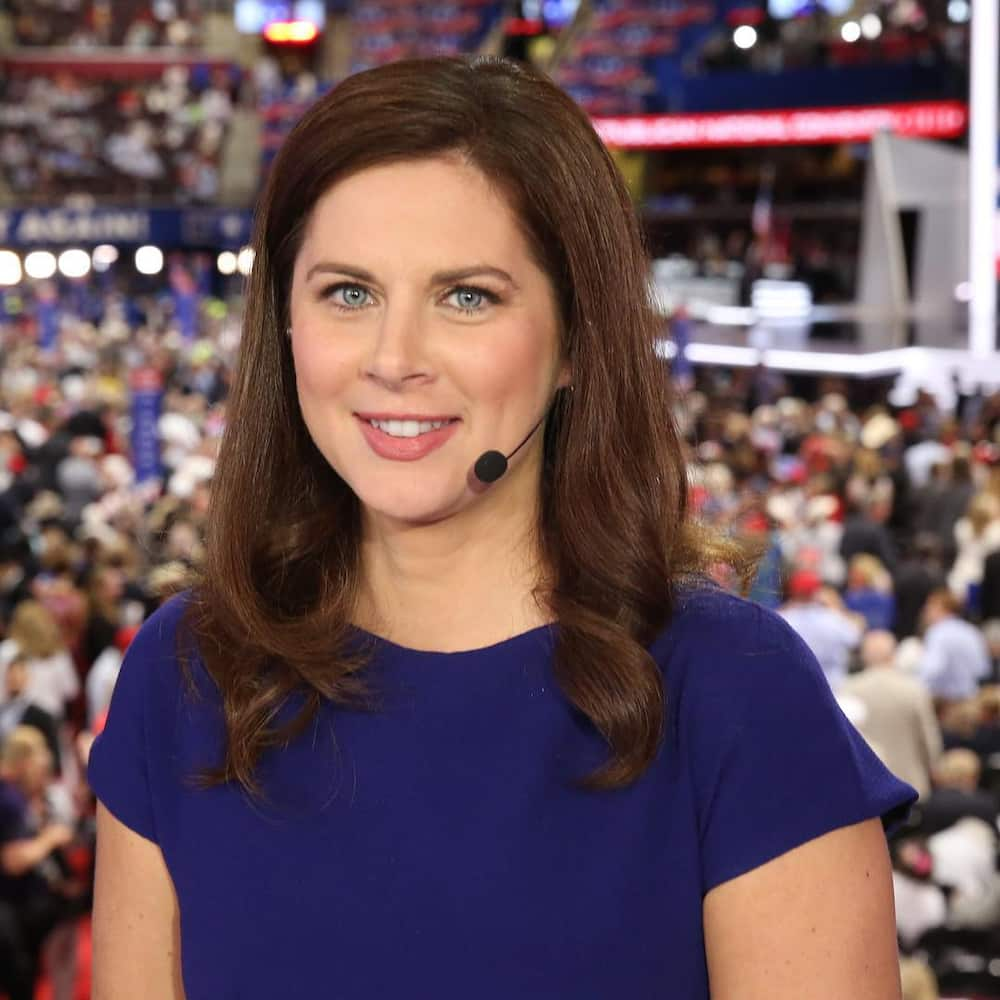 Burnett started her career at a pretty young age and has had the opportunity to serve some of the most coveted positions. Her commitment to the growth has landed her the role of chief business and economics correspondent at CNN. Erin Burnett net worth is approximately $20 million.
Erin Burnett house
Where does Erin Burnett live? According to property records, she lives in an apartment on Broadway in New York City. Her apartment is situated near the Lincoln Centre and is a block away from Central Park.
The 2-bedroom Erin Burnett home boasts of a unique style and finishing. It has hardwood floors, high ceilings, and large windows that overlook the city's hustle and bustle. The house has a marble bath, a spacious bedroom, a breakfast bar in the kitchen and tons of closet space. According to the listing, a similar unit in the rental market is $13,200 per month.
Frequently asked questions
Being an accomplished media personality in an established media company, she brings forth so many questions. Most people would be interested in knowing how she surfed the waters to such a high pedestal. The answers to these questions will fill you in on what you need to know about her.
Is Erin Burnett rich?
Being among one of the most accomplished media personalities, it is a no-brainer that Erin Burnett makes a dime from her career. Furthermore, she works with one of the most coveted media companies. Her net worth is estimated at $20 million.
Is Erin Burnett still with CNN?
Erin is one of the most famous and most successful media personalities. She joined CNN as a writer for Moneyline before landing an opportunity at CNBC to host the Street Signs show. After five years of hosting the show, she landed an opportunity at CNN to host the Erin Burnett OutFront show. She hosts the show to date.
Did Erin Burnett just have a baby?
In 2018, the renowned TV host was pregnant with her third baby and seemed proud about the milestone. During one of her interviews, she revealed her excitement about expecting her third baby.
As a renowned anchor and host, in 2021, Erin Burnett added anchoring Joe Biden's Inauguration to one of her accomplishments. Her commitment to her career is proof she is living her dream.
READ ALSO: English journalist Martin Bashir bio: age, illness, Princess Diana interview
Briefly.co.za recently published unknown details about Martin Bashir. Martin Bashir is a renown journalist with a coveted career in media.
He skyrocketed to fame after conducting an exclusive interview with Princess Diana of Wales twenty-five years ago. The conversation was about Princess Diana's marriage to Prince Charles of Wales, and the princess made immortal remarks about the union. The controversial interview has threatened Bashir's career after it recently emerged that he wrongfully obtained the information.
Source: Briefly News