Kamala Harris bio: age, children, husband, career, prayer, US election 2020, profile
Kamala Harris is one of the highly respected political figures in the US. With her wealth of experience as a politician, she initially announced her intentions to contest during the 2020 presidential election in the country before she dropped it due to insufficient fund. Eventually, she emerged as the running mate of Joe Biden. How did it all begin?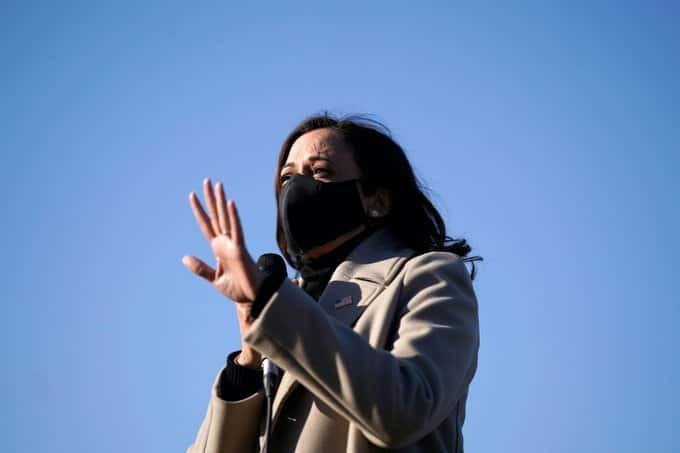 Senator Kamala is reputed as the first Indian American, first African American, and the third woman to get a major political party's vice-presidential nomination. The other two are Sarah Palin and Geraldine Ferraro. Her vast experience in politics and knowledge of the law has granted her the opportunity of holding several key positions in the country. Details about her personal life and career are discussed in the following paragraphs.
Kamala Harris profile summary
Full name: Kamala Devi Harris
Date of birth: 20th of October, 1964
Age: 56 years old in 2020
Place of birth: Oakland, California, United States
Nationality: American
Kamala Harris party: Democratic
Spouse: Douglas Emhoff ​(m. 2014)​
Parents: Donald J. Harris and Shyamala Gopalan
Relations: Maya Harris (sister) and Meena Harris (niece)
Education: Howard University (BA) and University of California, Hastings (JD)
Kamala Harris biography
Kamala is an American politician and attorney. Where was Kamala Harris born? She was born in Oakland, California, to Donald J. Harris and Shyamala Gopalan. Kamala Harris father taught at Stanford University, while her mother was a cancer researcher. Kamala grew up on Bancroft Way in Berkeley. At a tender age, she was bused to Thousand Oaks Elementary School through Berkeley's comprehensive desegregation program.
When she was only seven years old, Kamala Harris parents divorced. So, as she grew up, she constantly visited her mother's family in Madras (now Chennai) with her sister. As she would confess later, Kamala's maternal grandfather P. V. Gopalan influenced her so much. She was impressed by his progressive views on democracy and women's rights.
At the same time, she suffered segregation among kids when she was growing up each time she visited her father in Palo Alto on weekends. This was because she is black. Harris attended Notre-Dame-des-Neiges, a French-speaking primary school, before she graduated from Westmount High School in Westmount, Quebec, in 1981.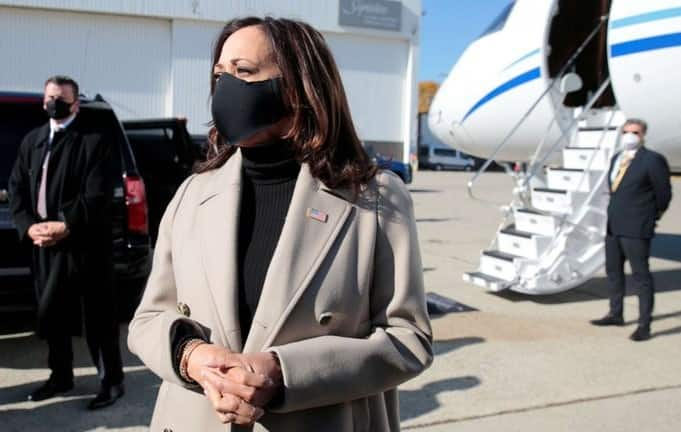 Moreover, Kamala Harris education continued at Howard University, where she bagged her bachelor's degree in political science and economics in 1986. Then, she proceeded to the University of California, Hastings College of the Law, where she earned a law degree in 1989. She happens to be the first Indian American politician to serve as a senator in the United States and the second African American woman at the same time.
How old is Kamala Harris?
The American politician Kamala Harris age is 56 years old in 2020. She was born on the 20th of October, 1964.
Career
After graduation, Kamala picked up her first job in the Alameda County District Attorney's Office. It was after then that she was recruited to the San Francisco District Attorney's Office and then to the City Attorney of San Francisco's office. Interestingly, after an election, she became the district attorney of San Francisco in 2003 before she became the attorney general of California after an election that held in 2010. She got re-elected into the office in 2014.
Additionally, after successfully winning an election in 2016, she joined the U.S. Senate as a Democrat. Consequently, since 2017, Kamala has been privileged to serve as the junior senator from California in the country. Among other assignments, she served on the Judiciary Committee and the Select Committee on Intelligence.
Senator Kamala Harris's prosecutorial style of questioning witnesses during hearings made her more famous, although many criticised it. She published a memoir in January 2019 titled Truths We Hold: An American Journey.
Kamala Harris family
Is Kamala Harris married? Yes. The senator married attorney Douglas Emhoff in 2014. Before their marriage, Kamala Harris husband was married to Kerstin Emhoff, née Mackin, for 25 years, and their union was blessed with Cole and Ella. However, after he married Harris, the kids eventually became Kamala Harris children as she became their stepmother.
Kamala Harris news and US election
Harris was initially considered as a potential frontrunner for her party in the 2020 presidential election. She officially announced her candidacy for president of the United States on the 21st of January, 2019. 24 hours after she announced her candidacy, she raised so many donations from supporters as Bernie Sanders did in 2016.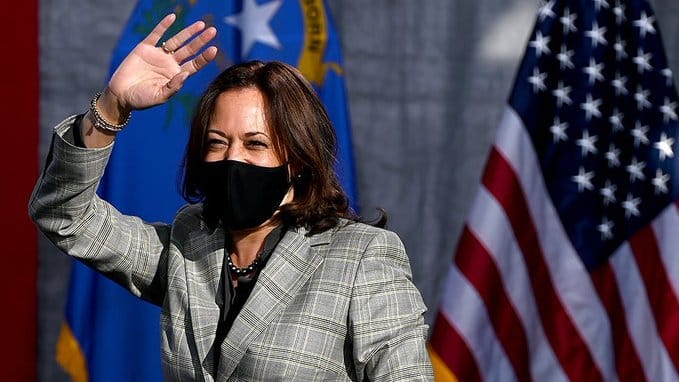 However, on the 3rd of December, 2019, she withdrew because of insufficient funds and by March 2020, she endorsed Joe Biden for president. Additionally, there were speculations that she might be Biden's running mate, which consented to, and on the 12th of June, 2020, the speculations were affirmed. Biden eventually announced her as his chosen running mate. This became possible since she was the only African American woman with the political experience that potential vice presidents need.
Prayer
In a bid to ensure that Kamala Harris makes it through to the White House as the next United States vice president, supporters of her vice-presidential candidacy reportedly held prayers for her. This took place near her ancestral village in India. The village, known as Thulasendrapuram, was where her maternal grandfather P.V. Gopalan was born.
About 200 residents gathered for the prayer ritual often performed to celebrate a special event spiritually. From reports, the brains behind the event offered feast idli and sambar to the village as well as two of Harris favourite dishes.
Kamala Harris is a bundle of inspiration to many women in the United States. Her dedication and experience granted her the opportunity of running the presidential race to the White House with Joe Biden. Her impact on the political terrain of the country cannot go unnoticed.
READ ALSO: Kenneth Meshoe bio: age, partner, career, education, qualifications, profile
Kenneth Meshoe is a politician with a difference. As published by Briefly.co.za, he served as a South African member of parliament and legislator between 1994 and 2013. Also, he presides over the African Christian Democratic Party since 1994.
Kenneth's impact on South Africa's political sector is notable. He made a significant move to undo the damage of the apartheid regime he grew up in, and also unite religious and governance values to build a conservative culture in a socially diverse nation. His story will inspire you.
Source: Briefly News