10 best colleges in South Africa 2020
Finding the best colleges in South Africa is one of the priorities for the most students that want to pursue higher education. Once you are done with the basic level education, the next big thing is to find out which college or university you will be joining, depending on the course you want, and qualifications that you have made.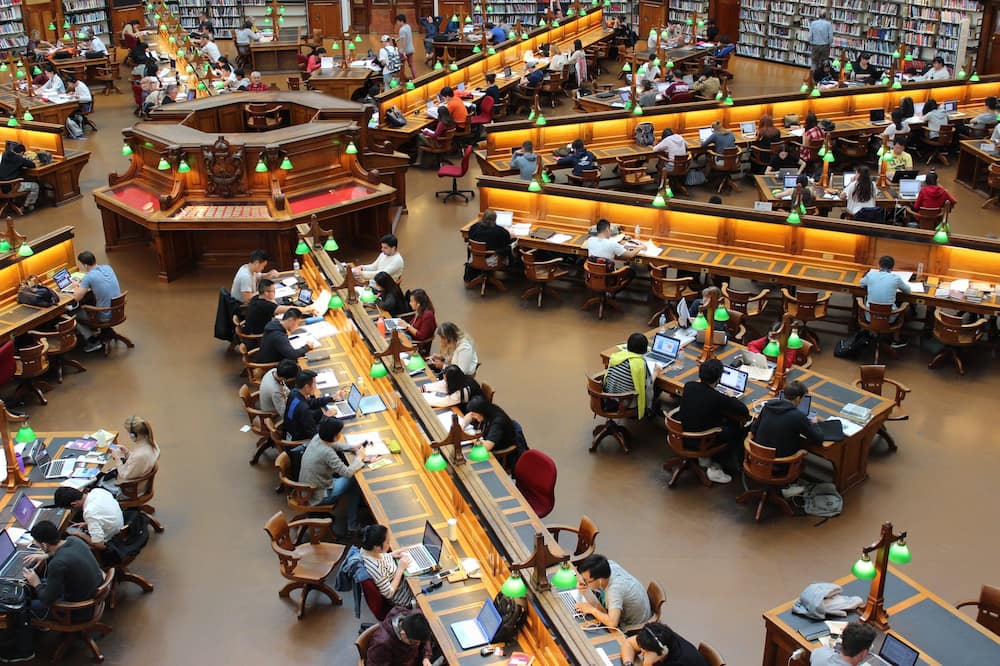 Even as you check out the best universities in South Africa you already know that the decision of which college you will be joining is as crucial as the course you choose to pursue. In fact, choosing the right college is like making the first step towards a successful career. Employers sometimes look at the school you attended since every school comes with a reputation, more so when it comes to specialized courses. This said, check out the following schools before you make the ultimate decision.
Which are the best universities in South Africa?
Consider the top universities in South Africa when choosing a place to study. This is because such institutions have a solid reputation from having gone through the test of time. In fact, most of them have been in existence long enough and have been around for quite a while hence have a solid background. Most employers identify with such institutions and in fact, some prefer graduates from certain institutions when selecting employees. Check out the following top 10 institutions whenever you want a place to study.
1. Cape Town
UCT as it is commonly known ranks first in the list of best universities in South Africa for a reason. With over 20,000 students from all over the world, this institution is able to maintain this position for several years in a row because of the quality of education. The insistence on quality standards continues to set the school apart. In addition to that, it has a world standing which continues to prove that quality matters everywhere.
2. Witwatersrand
Wits is an establishment that has stood the test of time and definitely is one of the best colleges in South Africa. Having been established in the late 1800s, the school as home to some of the world's greatest men including Nelson Mandela. It may have started as a simple mining school but has over the years risen to one of the best establishments, not only in South Africa but the world at large. It has over 33,000 students from Mzanzi and outside. CWUR ranks it as the 230 in the world. It is still the trusted expert in mining and mineral engineering studies.
3. KwaZulu-Natal
This may be a young institution that came into existence as a result of the merging of Durban-Westville and Natal universities in 2004. Even so, it continues to be one of the best-performing in South Africa. It holds position 402 worldwide according to CWUR rankings. It stands out because it holds the Center for AIDS Research in South Africa which is located at the school in Kwazulu-Natal.
4. University of Pretoria
This is an old institution that turned 111 years in February of 2019. Maybe it is because of its longevity that has one of the largest student populations in South Africa. It has more than 55000 students taking various courses at the school. It stands out since it is the only college in the country that owns a faculty of veterinary science. This school has over 1800 courses offered both in Afrikaan and Zulu. CWUR ranks it as 438 worldwide.
5. Stellenbosch University
This establishment from 1918 is found in Cape Town and is rated 448 in the world. Its highly regarded and has some of the best programs in Agriculture, religious studies, theology and development studies. It has over 30 thousand students comprising of both local and foreign students.
READ ALSO: Top universities in South Africa 2018-2019
6. University of Johannesburg
For a recent institution that was established in 2005, this institution has an impressive ranking of 790 globally. Chances are that this rank for a new establishment is because of the triple merger of Technikon Witwatersrand, Rank Afrikaans University and a section of Vista University. Either way, it is doing quite well for a young school.
7. North-West University
Ranked 964 in the world, the North-West University came into existence as a result of a merger. This seems to be a trend for schools that are doing very well. The merger that occurred in 2004 between University of North-West, and Potchefstroom University for Christian Higher Education led to the formation of one off the largest higher learning institutions in South Africa. The school has over 64000 students in its 3 campuses namely: Mahikeng, Vanderbijlpark and Potchefstroom. This institution is well respected for its innovations.
8. Rhodes University
This institution was established in 1904. It is one of the institutions in South Africa with the least student population with the majority being from other countries. It is best known worldwide for two subjects that is the English and Literature course as well as communication and media studies.
9. University of the Western Cape
Unique is what can be said for this college. It was established in 1959 and has been a champion of equality as it fights against racism. As such, this student population is one of the most diverse because of the special role it plays in giving all South Africans an equal opportunity. It also has a great relationship with other international institutions.
10. University of the Free State
The institution has been existence since 1904 when it was first established. It started out as Grey College and currently has close to 40 thousand students in its 3 campuses. Being an old college, some of the most respected people in South Africa are its alumni.
Other universities in SA worth noting
Apart from the top 10, you can also try your luck n any of the following institutions. They are still very highly regarded in different areas. With fewer universities available and more students seeking to join, not everyone can get a chance in the best. This does not mean giving up when there are other alternatives that are equally okay. These include:
Nelson Mandela University
Tshwane University of Technology
Durban University of Technology
University of Limpopo
Cape Peninsula University of Technology
University of Fort Hare
University of Venda
Now that you know which are the best colleges in South Africa to consider, do your research well. Find out if any of these institutions offer a course you are interested in. Make sure that your decision is right from the start. After all, your career depends on it.
READ ALSO:
All Business Management courses in South Africa 2019
All Real Estate courses in South Africa 2019
List of all Boston College courses and fees 2019
Source: Briefly News