Brooke Sealey age, child, ex-husband, divorce, career, worth
People become famous through various means. Nevertheless, one of the unique ways is through marriage, to which Brooke Sealey is a beneficiary. Although a former American model, she rose to the limelight after marrying one of America's most decorated NASCAR drivers, Jeff Gordon. Her journey started from being a usual model to being honoured with the Miss Winston crown, which granted her the opportunity of being on the victory lane of NASCAR.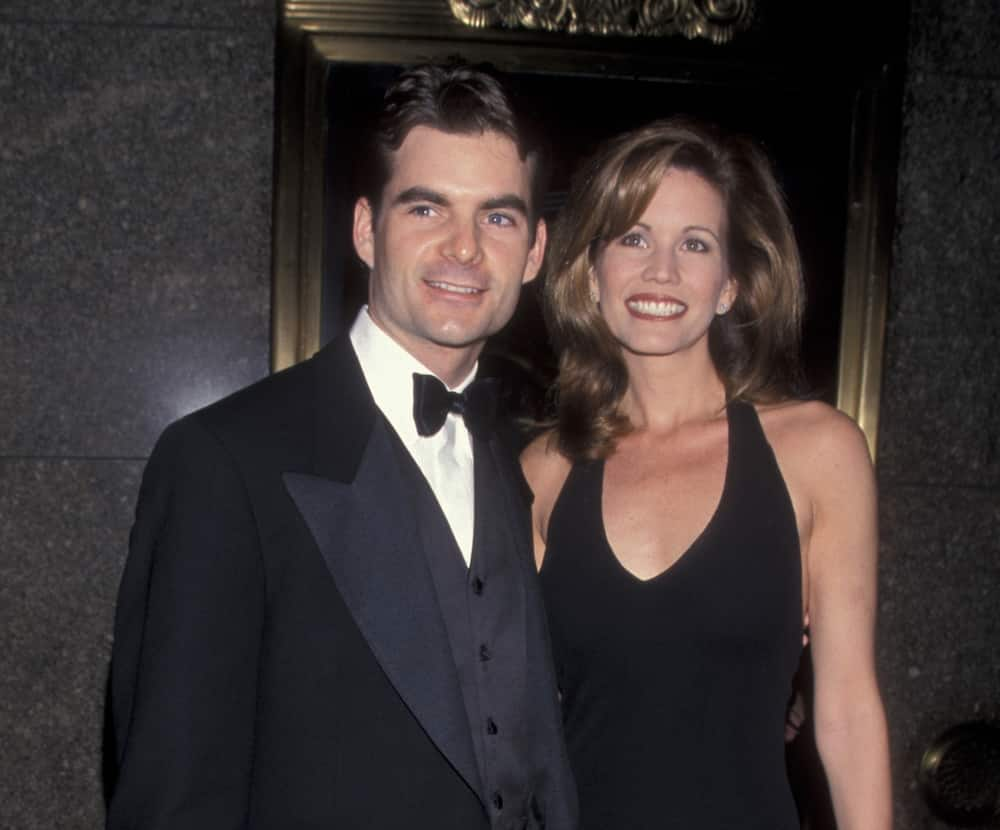 Besides being Jeff Gordon's ex-wife, Brooke made history because of her expensive divorce from the former NASCAR driver. Since then, she has had several other marital connections with other men. One of which resulted in the reproduction of a daughter, even though several cases have cropped up because of the child's name.
Sealey's profile summary
Full name: Brooke Sealey
Age: 50 years
Birthplace: Winston
Ethnicity: Caucasian
Nationality: American
Marital status: Married
Spouse: Mullins McLeod
Who is Brooke Sealey?
Sealey was born in Winston-Salem, North Carolina, the United States of America, in the early 1970s. She is an American citizen and hails from the ethnic group of Caucasians.
While Brooke Sealey age is still debatable because her birth date is not available to the public, she is presently in her early 50s. Nevertheless, Clare Sealey raised her in Winston. Information about her father, siblings, and schooling is not available.
Career and marriage with Jeff Gordon
Right from her early days, Sealey was nicknamed Brooke. She has always nursed the dream of becoming a model from her childhood days. Brooke started a career in modelling without any hindrance when she was very young, working as one of Miss Winston Cup's models. Eventually, she became famous when she was crowned Miss Winston.
As part of her new role, she was a greeting girl on the victory lane for NASCAR drivers. During her tenure in 1993 as Miss Winston, Brooke met Jeff in the Daytona International Speedway victory lane after he won the first qualifying race for the upcoming Daytona 500 event.
Her astonishing beauty and exceptional greeting styles caught Jeff Gordon's attention. Nevertheless, due to an unwritten policy that prohibited drivers from getting romantically involved with models, both of them began their relationship in absolute secrecy.
After her tenure as Miss Winton ended, Brooke and Jeff openly approved their connection in December 1993. While proposing to her, Jeff said, "I was so nervous I went to the bathroom five times. I was trying to get the ring just right. It was in my pocket."
Interestingly, in early 1994, Gordon proposed to Sealey in a banquet hall of a French restaurant located in Daytona Beach, Florida. Their wedding was held on the 26th of November, 1994.
Brooke Sealey divorce
After about eight years of their marriage, the couple did not have children before Brooke filed for divorce in March 2002. Her reason for taking action was Gordon's marital misconduct and alleged relationship with the American actress and glamour model Deanna Merryman.
Information from the court papers showed that Sealey asked for the exclusive use of the couple's oceanfront home in Highland Beach, Florida, valued at $9 million. Also, she requested alimony, two cars, and the periodic use of their boats and airplane.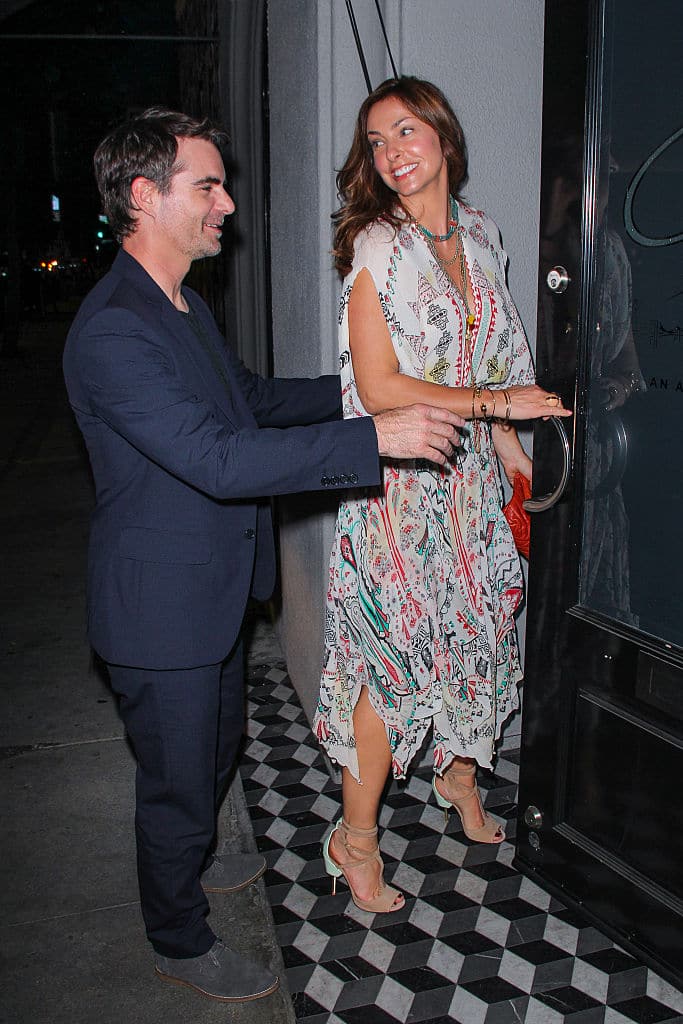 After almost a year-and-a-half-long process, in June 2013, the court awarded Brooke Sealey a hefty settlement, which was $15.3 million. The divorce was reportedly the most money-spinning divorce reimbursement in the history of NASCAR.
Children
Some news media reported that Brooke had a relationship with Philip Wegner for a brief period before meeting Jeff Gordon and that she had a child from him. However, information about Brooke Sealey son turned out to be false as the union did not produce any children.
After Brooke's divorce, she romantically fell in love with James Dixion II, and they got married afterwards. Their union welcomed a daughter. Brooke Sealey daughter is named Ella Gordon, in honour of her ex-husband.
What happened to Brooke Sealey Gordon? Due to their daughter's name, James Dixion II sued for a divorce. In his claim, he said it is totally wrong for her to name the child after a man they have nothing to do together. Furthermore, he requested alimony worth $10,000, a car, and a $1.5 million valued house.
Who is Brooke Sealey married to now?
Well, the good-looking woman Brooke Sealey husband now is Mullins McLeod. Her husband was a South Carolina gubernatorial candidate in 2010. After their marriage, the couple has kept their private life away from the media.
Presently, she has not been seen publicly, nor has she been active on social media after getting married to Mullins McLeod.
How much is Brooke Sealey worth?
After her lucrative divorce from Jeff Gordon, sources claim that Brooke Sealey Gordon net worth is estimated at $15 million. The divorce is said to be the primary source of this mouth-watering fortune.
While there has not been any public information about Brooke Sealey, she still has a case to settle with James Dixion II regarding their daughter's naming. However, it is hoped that her past divorce will not affect her current marriage.
READ ALSO: Larry David net worth, age, wife, height, show, house, profile
Larry David is a man who stands out as a comedian, actor, screenwriter, and producer in the entertainment industry.
As published on Briefly.co.za, though he started rough, he eventually got his big break from the sitcom Seinfeld, which has, so far, contributed to how much he is worth.
Source: Briefly News