Dan Patlansky biography: age, sister, wife, guitar, songs, and albums
The blues-rock guitar virtuoso Dan Patlansky has grown to be one of the most respected and busiest blues artists that South Africa would produce. A winner of several awards and international recognition, his life and involvement in the music entertainment industry has redefined a lot of things as far as the industry is concerned. Dan Patlansky is a notable artist that you can never get tired of listening to as he skillfully plays on his six-string Fender Stratocaster. Get to know more about the talented South African guitarist in this article.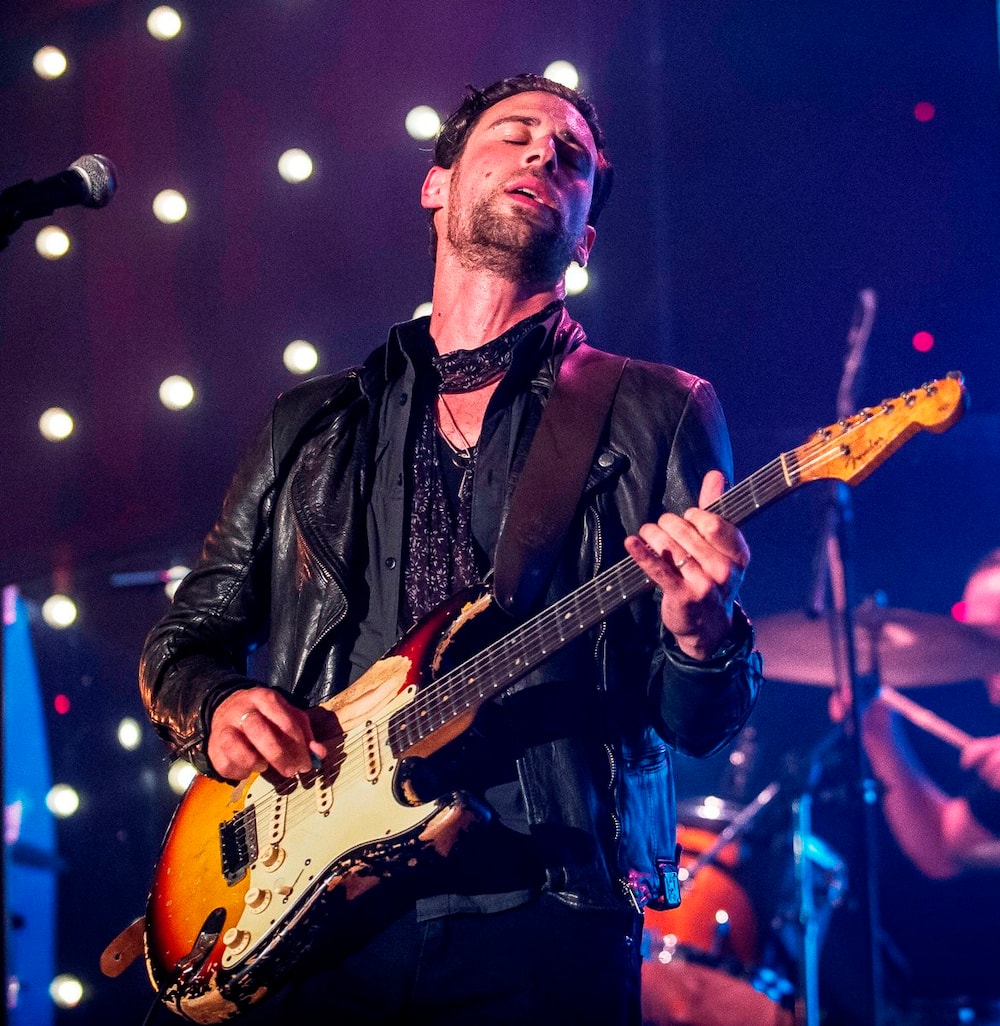 Dan Patlansky has a startlingly attractive gift that naturally attracts even non-lovers of blues to him each time he plays. What he has achieved and the records he has broken in his few years in the music industry has continued to be a wonder to a lot of people because they are such that many artistes could not achieve in their lifetime. Performing and sharing stage with renowned artistes like the New Orleans Batiste family band and Bob Marley's son, Julian Marley, are among his accomplishments.
READ ALSO: Romeo Kumalo biography: Age, children, wife, education, house, contact details and net worth
Dan Patlansky biography
The South African born Dan Patlansky was raised by parents who are open-minded Jewish and with love for music. At a tender age, he had been exposed to the funk, blues, jazz, classic rock, and soul music that are in the record collection of his parents. After discovering Pink Floyd who ended up becoming his favourite band, he later on discovered Stevie Ray Vaughan that impacted his devout to blues-rock when he was 16. Also, recounting those who have impacted his career, Dan said:
One of my favourite musicians of all time is [Weather Report bassist] Jaco Pastorius. He's a massive influence on me, even though he's not a guitar player. And Ray Charles for the soul thing. And funk, and Weather Report, and I'm a massive Beck fan. So I come from the blues, but I'm not letting myself get hung up on remaining 'true to the blues', or to any one genre of music.
After he eventually stepped into the music industry and was touring as a teenager, it was not hard for him to win the hearts of the most hardened blues critics. By 2001, Dan released his debut album Standing at the Station. The album was completely independent with fantastic success to the surprise of many people. This led to his signing of a deal with Blue Note even though it did not last for a long time.
Promoter Selwyn Miller got interested in him and took him twice to New Orleans where he had the privilege of playing several showcase gigs at legendary venues. This opportunity granted him the privilege of performing with several Blues giants like Snooks Eaglin, Rockin Dopsie Jr, Henry Gray, and The Batiste Family. Then, he did a live performance on WWOZ radio and television.
Following his return to South Africa, after seeing his fiery playing, Fender offered Dan Patlansky an endorsement deal, and he ended up becoming one of the only six guitarists in South Africa to be endorsed by Fender. The star-guitarist performed at the maiden edition of Johannesburg Guitar Festival alongside Jethro Butow and Greg Georgiades.
With nine studio albums to his credit, Dan Patlansky has received a legendary status as one of the finest blues-based storytellers in the world. At a point in time, David Batiste Sr. described Dan by saying, "Dan Patlansky is one of the most renowned and fiery blues artists in the southern hemisphere and one of the greatest I've ever seen."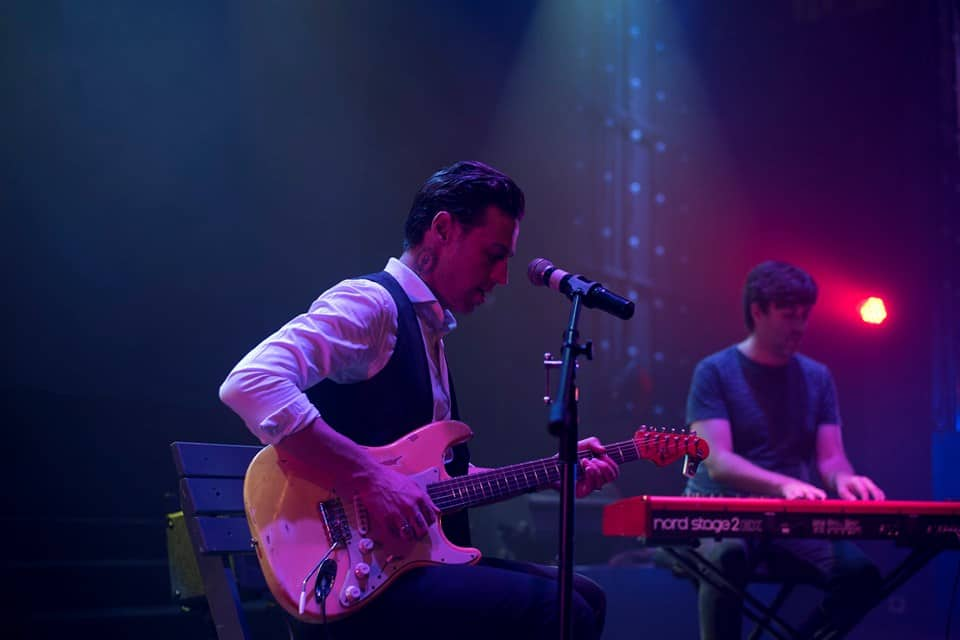 Dan Patlansky age
Patlansky was born on the 12th of December, 1981, in Johannesburg, Gauteng which makes him 37 years old now.
Dan Patlansky albums
As said earlier, a total of nine studio albums have been credited to Dan since he started his career in music. Here is a list of them:
Standing at the Station (1999)
True Blues (2004)
Real (2006)
Move My Soul (2009)
20 Stones (2012)
Wooden Thoughts (2013)
Dear Silence Thieves (2014)
Introvertigo (2016)
Perfection Kills (2018)
READ ALSO: Caster Semenya biography: age, married, wife, house and net worth
Dan Patlansky songs
Dan Patlansky guitar playing, no doubt, has brought him into a close rapport with several highly-positioned personalities as well as earned him several honours. Out of the songs that he had released, some of them have been greeted with awards and nominations. For instance, after he released his Introvertigo album in 2016, it got voted by Blues Rock Review as the #1 Blues Rock Album in the World and also #8 in the Blues Magazine's Top 15 albums of 2016.
Also, as published on Dan Patlansky Wikipedia page, in December 2015, Dan got two honours. Blues & Soul Magazine selected him as their Male Artist of the Year while Total Guitar Magazine also chose him to be the fourth out of 10 Best Rock Guitarists in the world. The following are some of the songs that the world-class guitarist has released since he started his career.
Dog Day
Too Far Gone
Never Long Enough
Johnny
Run
Shake the Cage
My Dear Boy
Mayday
Junket Man
Judge a Man
iEyes
Western Decay
Stop the Messin'
Still Wanna Be Your Man
Sonova Faith
Queen Puree
Poor Old John
Loosen Up the Grip
Heartbeat
Bet on Me
Only An Ocean
Big Things Going Down
Backbite
Bring The World To Its Knees
Fetch Your Spade
Your War
Pop Collar Jockey
Madison Lane
Daddy's Old Gun
Dan Patlansky family
Dan Patlansky wife has learned to always stay in charge of the home affairs by ensuring that things work fine because of the busy schedule of her husband. However, talking about his love for his family, Patlansky said that although he does not have a day time job, he has learned to dedicate time for his family each time he is available.
Patlansky is also proud to have a supportive wife. To him, the favourite part of returning home after any overseas tour is seeing his family again because it avails him the opportunity of bonding with them.
Dan Patlansky is a voice that lots of music fans want to hear. Since he stepped into the music industry, he has kept going in leaps while blazing musical trails without stress all over the country and the world as a whole. He is no doubt a legend and a gift to South Africa and his generation altogether.
READ ALSO: Angus Buchan biography: Age, family, books, quotes, house and net worth
Source: Briefly News