The first-ever hair type chart was developed by renowned stylist Andre Walker, and has over time been expanded by other stylists in the natural hair community. African American women hair types are categorized into hair type 3 (3a hair, 3b hair, 3c hair) and hair type 4 (4a hair, 4b hair, 4c hair). So, what makes these hair types different?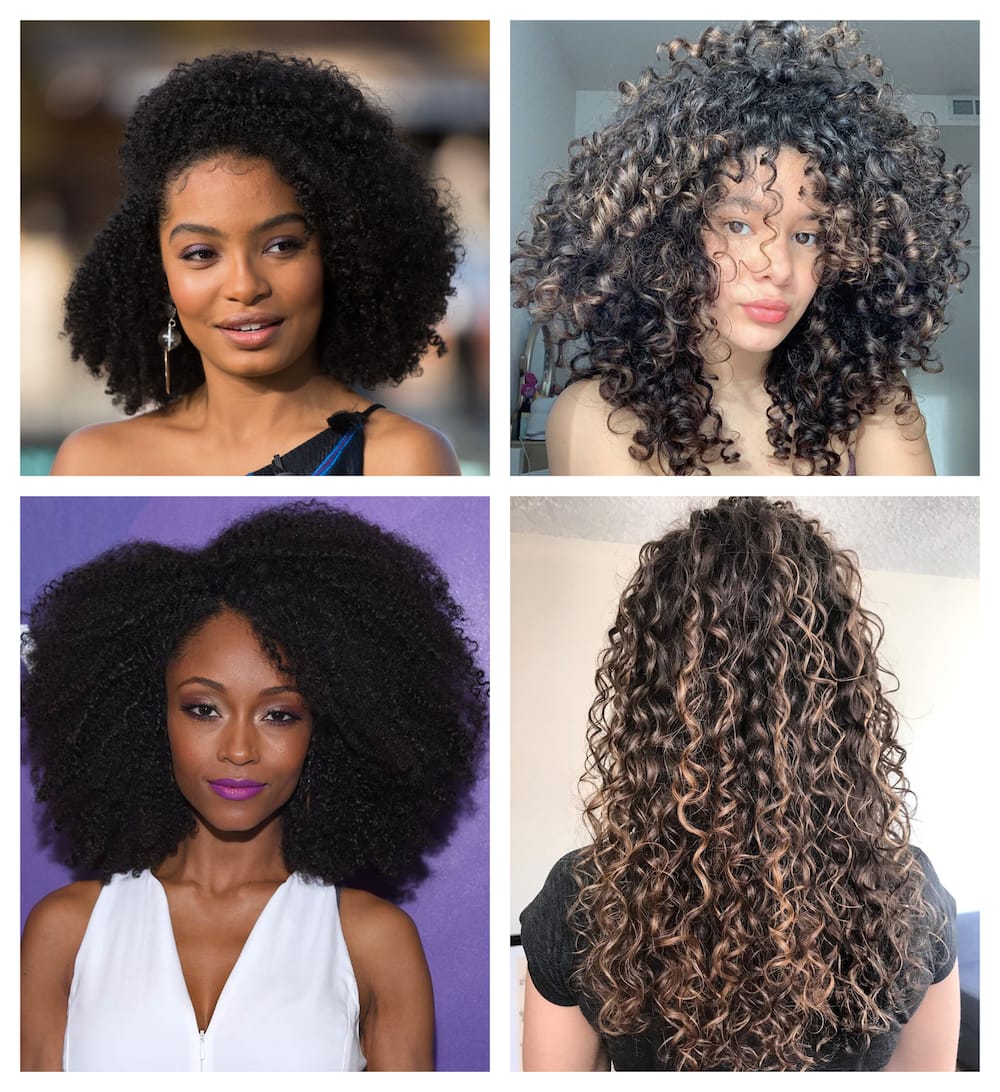 Did you know that no two African hair types are the same as each comes with its asterisk and footnote? Products that will make type 3 hair shiny and soft may not be suitable for type 4 hair as it will make it greasy and lank. It is for this reason that knowing one's hair type is imperative to help in finding the appropriate hair products and African hair styles.
READ ALSO: How to style braids 2018
Different types of hair
What's my natural hair type? Below is a one of a kind guide that explains the various natural African hair patterns. The guide will not only assist you in getting the correct products that will work for your unique type of hair, but also help you embrace your natural look. Before we delve into the various categories of African hair types, note that some women, will not fit into a single category as they might be having a combination hair type.
Type 3: Curly hair
Individuals with a type 3 hair have a big body, shine and bounce. The hair texture ranges from light curls to tight ones, curly tendrils and combination types. Moreover, the nose of the hair strands is high in lustre.
Due to these characteristics, type 3 curly strands are easier to straighten, style, and manipulate. The products needed for such hair type are to define the curls. What kind of curly hair do I have? Here are the differences between hair types 3a, 3b, and 3c.
1. 3A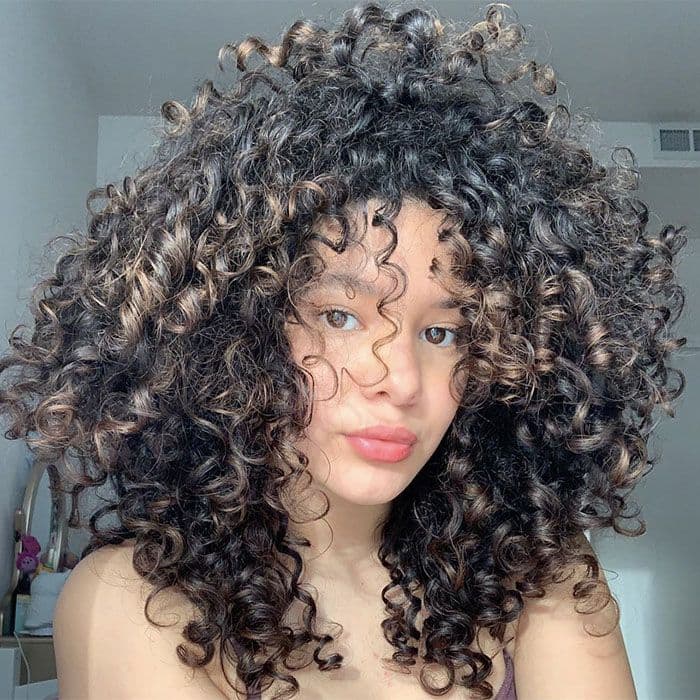 What is type 3a hair? Strands of this type are predominant in Hispanic women, characterized with big, loose curls and spirals of the same circumference. The strands tend to be shiny and possess a well-defined s-shape. As such, 3a hair does not work well with heavy curly products as it ways it down, making it seem wavy as opposed to curly.
What products are good for 3a hair? The appropriate hair products to use for this type would be water-based lightweight leave-in conditioners. To make curls more defined, do a simple wash and go, and spray it with a thin leave-in and air dry.
2. 3B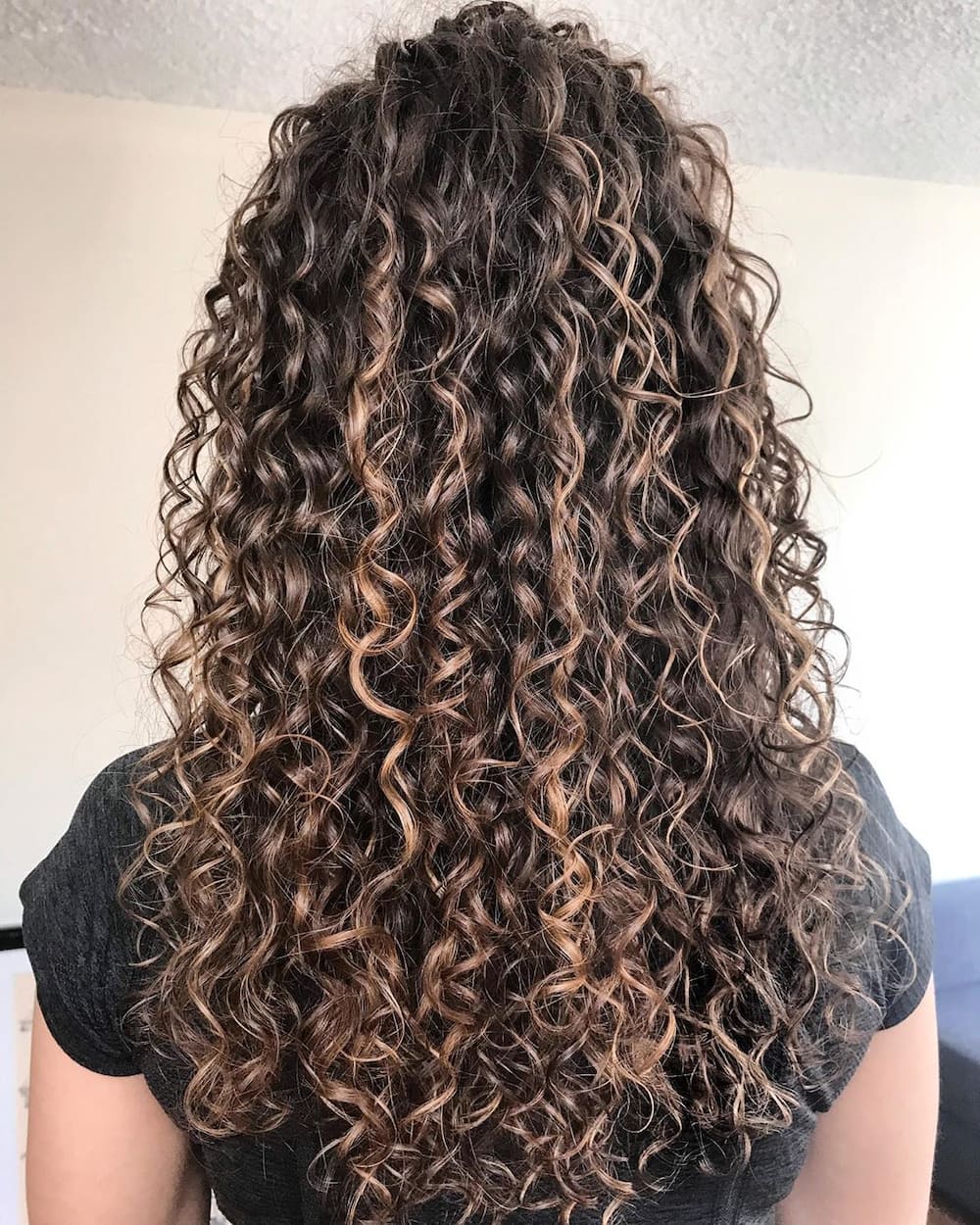 What is type 3b hair? These strands are common in black women as well as African American women with a mixed ethnicity with straighter hair. The 3b hair pattern is slightly the same as the 3a one in terms of big body and bounce.
Nevertheless, the curl pattern in 3b is a little bit tighter and smaller than the former, and it is also a bit coarse and dense. It is in this category that individuals experience some frizz and puffiness. Due to this, women with these strands need to use a leave-in conditioner plus a lightweight curl cream to prevent the frizzles. For this texture, one can do a wash and go. In fact, the less you manipulate the strands, the better defined the curls will become.
3. 3C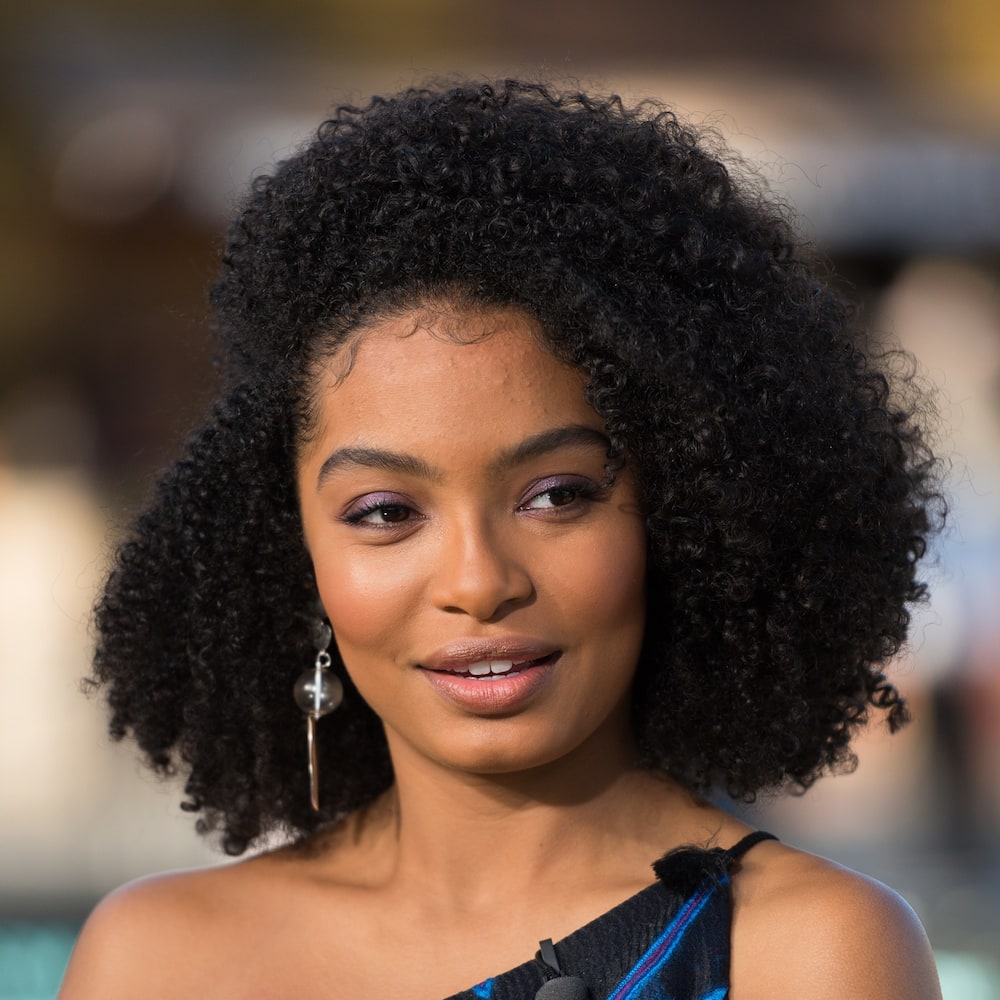 What is 3c curly hair? 3c texture varies a lot from 3a and 3b as it grows up as opposed to down. This means that the strands grow straight in the direction of the shaft but will start to fall, making a rounded curly afro as it becomes longer. 3c strands pattern is in between loose curls and tight coil curls. Even though 3c has the most volume, it also experiences the most shrinkage.
Women with a 3c hair pattern must use a combination of heavy curly creams together with some lightweight water-based products. Wash and go will not work for this texture as more is needed in the routine such as by doing twist outs, Bantu knots or a Flexi rod set to define the curls.
Type 4: Kinky hair
Type 4 hair is the prevalent type of hair for black women, often referred to as nappy or kinky. It features coarse, fine and with several thin strands packed together. Type 4 textures are wiry and fragile. Furthermore, this category has strands that are fluffy, soft, low lustre, and little bounce. Because it is the curliest strands texture on the chart, it requires a lot of hair products and manipulation to make it manageable.
1. 4A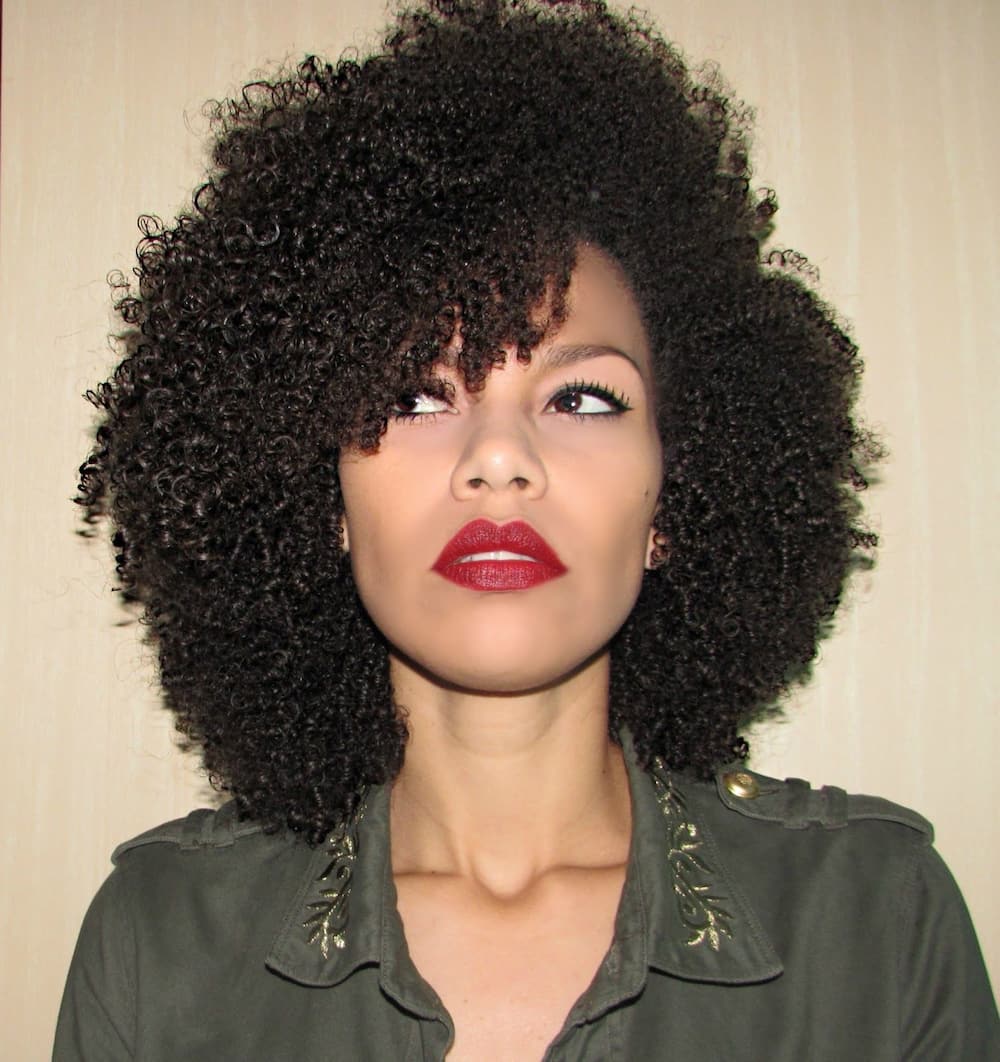 The 4a hair subcategory possesses the tightest curls in the type 4 category. Most ladies with 4a hair type are often asked if they are of mixed ethnicity owing to the close resemblance to type 3c category. This African hair has small curls or coils that are tight and bouncy. Glycerin based products are the best for this pattern as it helps in moisturizing. Moreover, one will also need a heavy curl cream to seal in the moisture.
Even though a wash and go can work with 4a natural hair, its prone to a lot of shrinkages thereby it needs a bit of stretch to show off its length. These type of strands work well with braid outs, twists puts, Bantu knots or Flexi rod sets.
2. 4B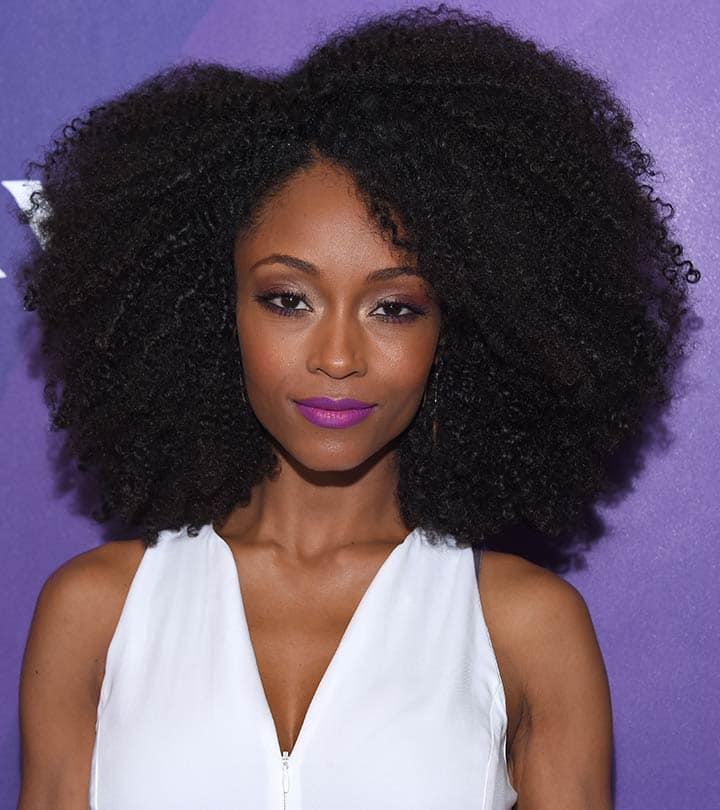 What is the difference between 4a and 4b hair? The fastest way to know if your strands can be categorized under 4b subcategory is to check for the 'z' curl shape. These form of strands is a mixture of tight curls and loose curls. 4 b strands are more flexible than 4c, and can stretch more and stay in that position longer than 4c.
4b natural hair requires some manipulation to make the curls pop. To care for 4b type of hair, you need to correctly moisturize it as well as you do occasional protective styles like extensions, braids and twist outs to help maintain the curl pattern.
3. 4C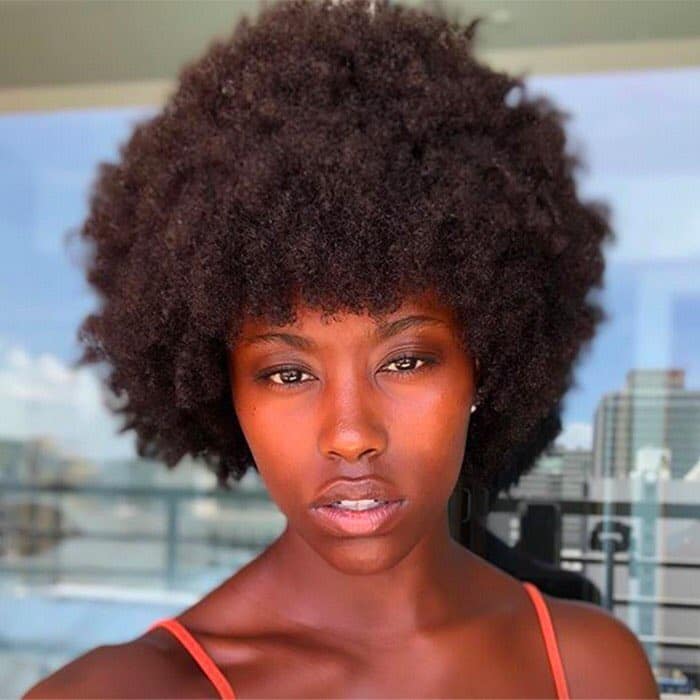 4c natural hair is the tightest coiled in the chart; thereby, it does not have a visible defined curl pattern. This African hair style appears packed together, and the strands are prone to dryness due to its high level of porosity. Because of this, 4c hair requires hair products to give it moisture.
Wash and go does not work for the 4c hair type, and individuals with such hair can do braids outs or twist outs to make the hair stretched and manageable.
READ ALSO: 20 of the hottest women in the world
We hope the above article has cleared your confusion on the differences between 3a hair, 3b hair, 3c hair, 4a hair, and 4b hair, and 4c hair pattern. Which category suits you best? Define your hair curls by having your stylist use the correct hair product.
READ ALSO: