10 best homemade face masks for smooth clear glowing skin
Having so many chemicals on your face at one time can be very harsh and exhausting for your skin. In this article, we look at 10 different face masks that you need to do to help your skin regain that youthful glow. We show you how to make a mask and which mask is ideal for your skin type.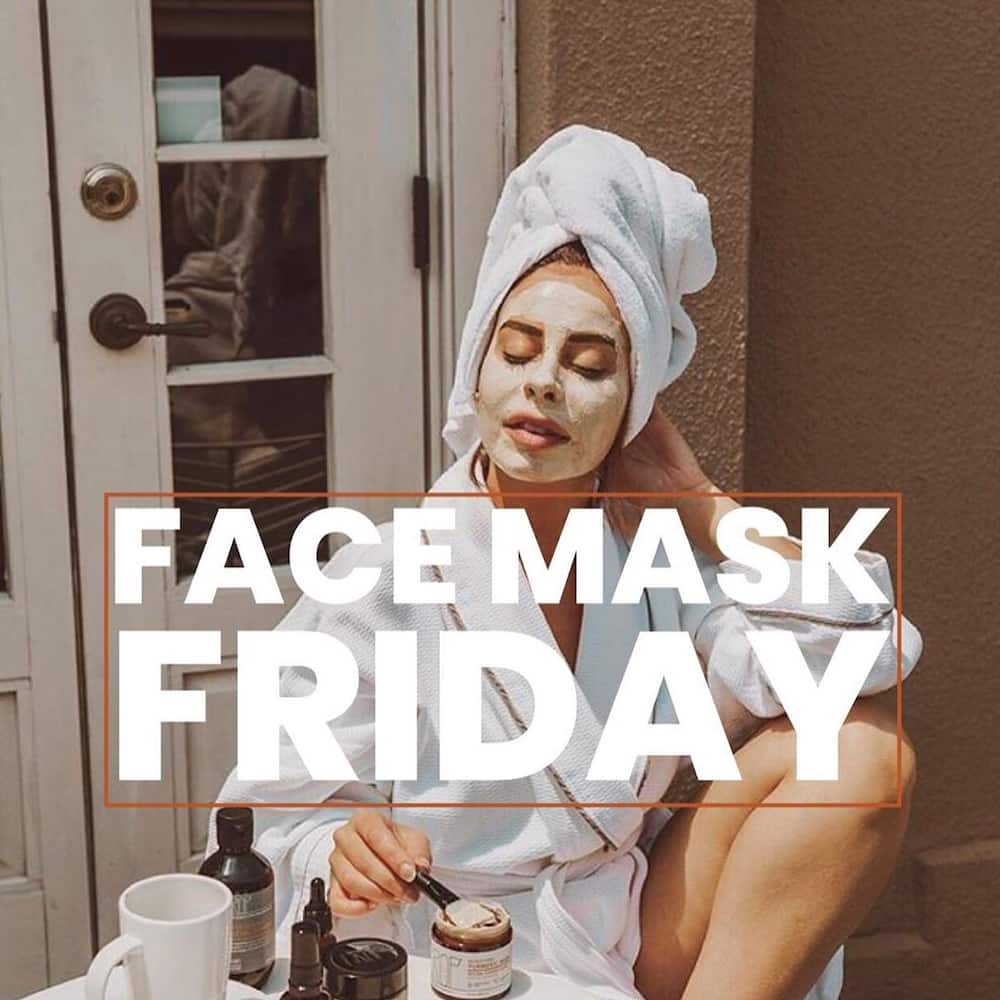 How many times a week should you do a face mask? Depending on your skin type and the results you desire, this value varies. It is important not to be too harsh on your face, so face masks should be done twice a week. Hydrating face masks, however, can be done every day. Look at the array of masks below to decide which one suits you best.
Homemade face masks
DIY face mask for dry skin
If your skin type is dry, you can start to look flaky, and your moisturizer might not be doing the job well, but luckily for you, we have the perfect face mask to combat this. The remarkable thing is that you will only need three ingredients that are definitely in your kitchen cabinet.
What you need:
Avocado
A handful of oats
1 tablespoon of honey
How it works:
This face mask is undoubtedly one of the best because the ingredients are readily available.
Honey is known as an excellent humectant, and it makes the skin feel supple and moisturized without making your face feel oily. It also serves as an antioxidant (slows aging) and antibacterial. Honey also gives you a special glow.
Oats are used by large beauty brands like Aveeno and Garnier in their skincare products. They are packed with healing and moisturizing properties. They also serve as an antioxidant and reverse the damage done by UV rays, pollution, and scarring.
Avocado is a familiar ingredient, and it is in almost every DIY face mask recipe out there. It serves to nourish, hydrate and soften the skin. You can also substitute it with milk in this mask.
Have the mask on for 15 minutes before washing it out.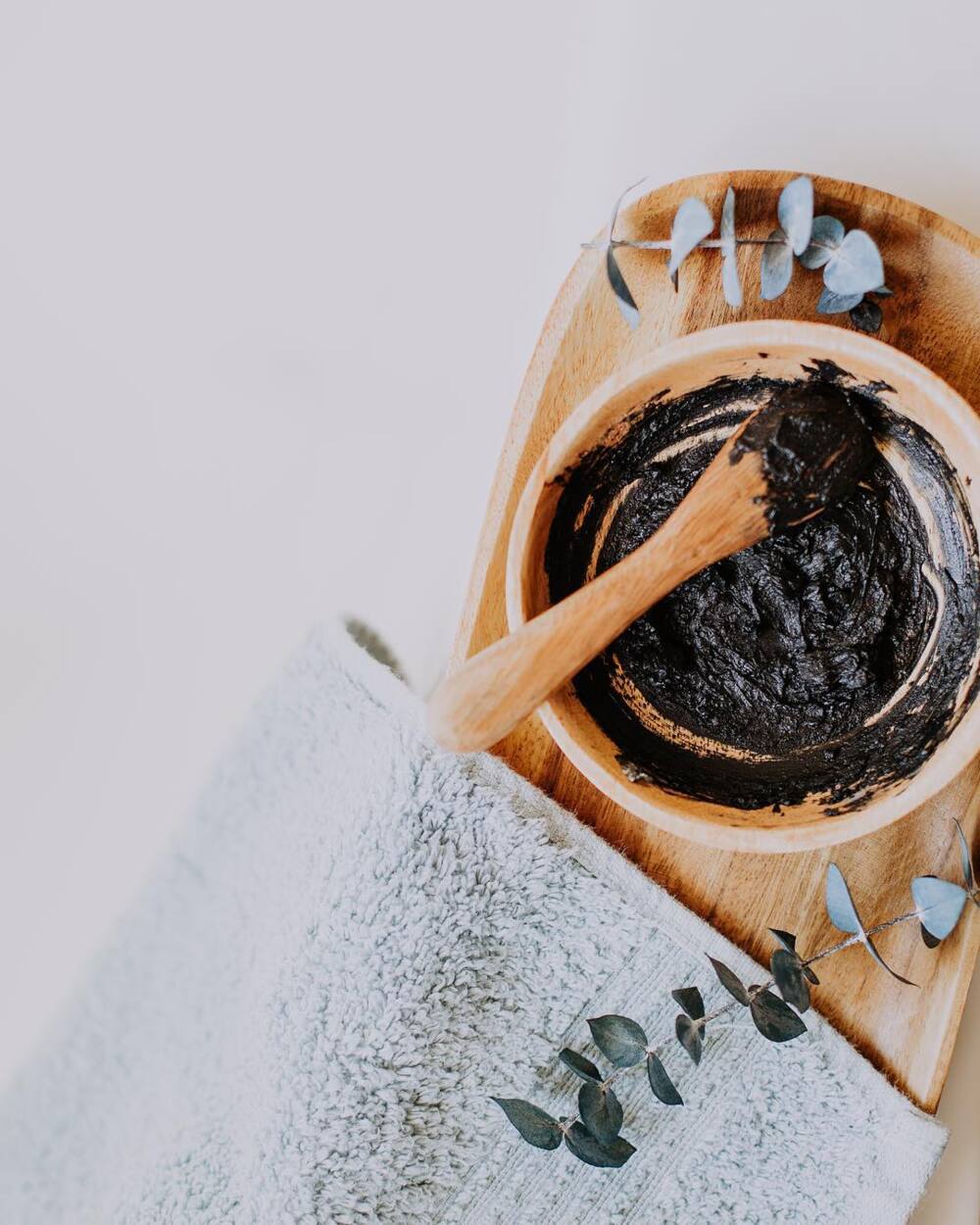 READ ALSO: 30+ easy DIY Valentine's Day gifts 2020: for him and her
DIY face mask for oily skin
The problems associated with oily skin are endless. Outbreaks of horrible acne, rough-looking skin, persistent small pimples, and blackheads are the most common problems. The issue with most remedies for oily skin is that they contain ingredients that do more harm than good for your face. This egg white face mask is gentle and functional.
What you need:
1 egg white
2 tablespoons of fresh aloe vera or a pinch of aloe vera gel
How it works:
It does seem odd to add egg whites to your skincare routine, but it contains albumin, a protein that helps tighten the pores and absorb excess oil.
Aloe vera has been tried, tested, and it works every time. It helps calm, soothe, and hydrate the skin. Oily skin tends to be irritated and red, and the aloe vera serves to counter such problems.
Have the mask on for 10 minutes before washing it out.
DIY face mask for acne and hyperpigmentation
Hyperpigmentation makes anyone self-conscious, and most of the time, drug store products can make the situation worse instead of making it better.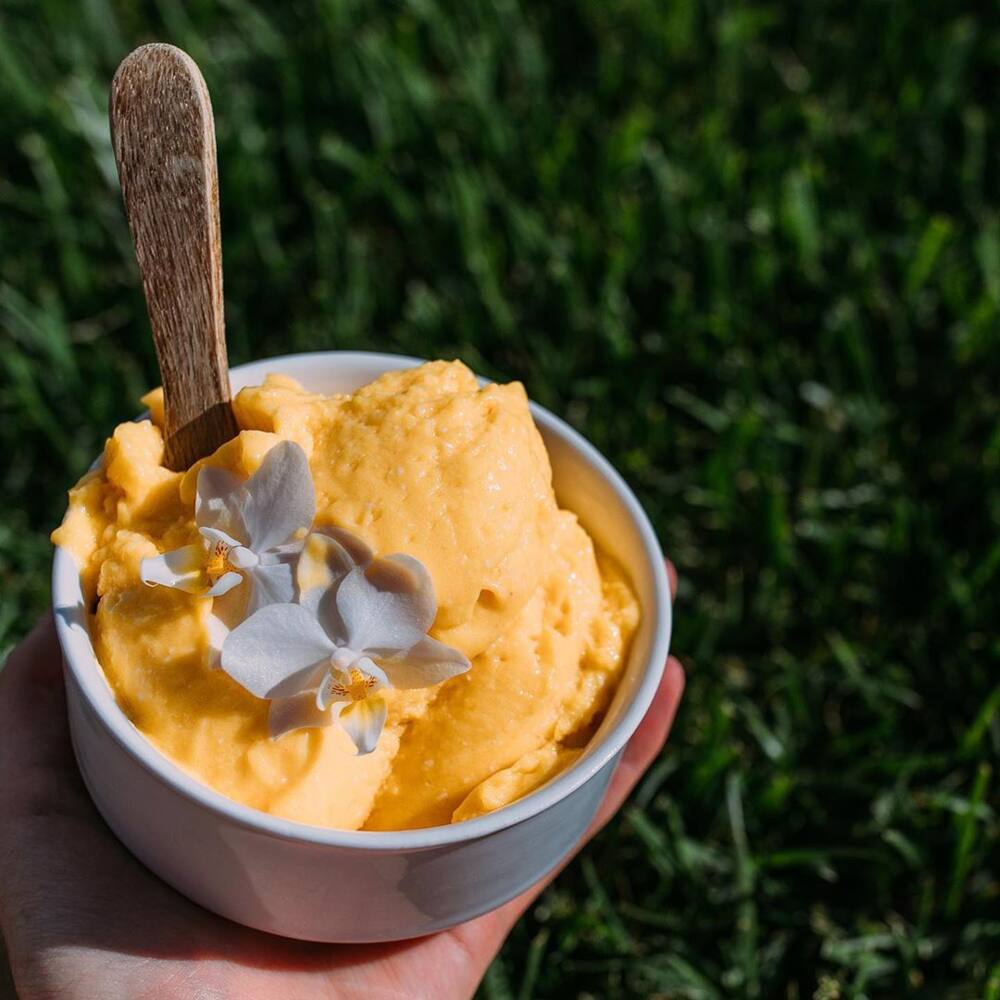 What you need:
Tumeric
Plain yoghurt (optional)
How it works:
Turmeric is an excellent antioxidant and anti-inflammatory. Studies show that Tumeric brightens skin discolouration and kills the micro-organisms on your skin. It also soothes dry skin.
The yoghurt acts as a buffer between the face and the Tumeric because the spice is known to give the skin a yellow hue.
If you don't have plain yoghurt, you can just use Tumeric and water.
Leave the mask on for 10-15 minutes.
DIY face mask for wrinkles
This is a homemade face mask that promotes tighter, firmer skin, and at the same time reduces the appearance of fine lines and wrinkles on the face.
What you need:
2 avocados
1 tablespoon of raw honey
2 tablespoons of cocoa powder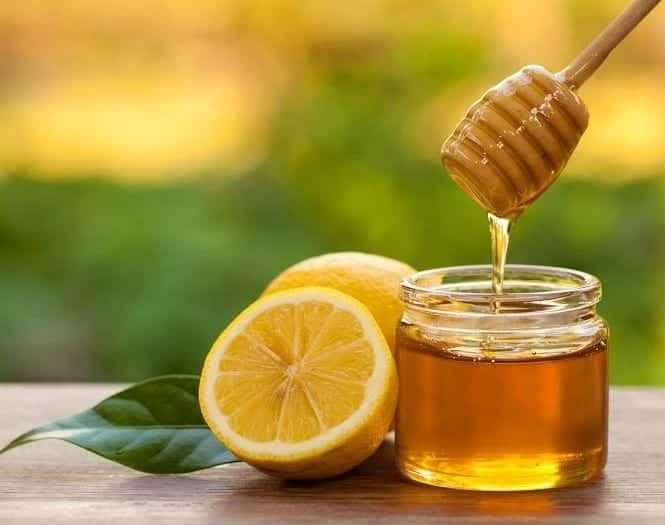 How it works:
The cocoa powder and raw honey promote the production of collagen in the skin. Collagen is the protein responsible for skin elasticity. Cocoa powder also slows aging, improves skin hydration, exfoliates the skin and promotes skin repair.
Avocado nourishes, softens and hydrates the skin.
Apply the face mask on your face for 20 minutes before washing it off.
DIY face mask for clogged pores
Clogged pores are visible. This face mask is excellent in exfoliating the skin and removing the dead cells, thus unclogging the pores.
What you need:
2 teaspoons of oatmeal
1 teaspoon of baking soda
How it works:
You need to combine the oatmeal and baking soda in a bowl first and slowly add water to form a paste. Massage the paste on your face and let it dry.
Surprisingly, baking soda has several skin benefits. Not only is it a perfect exfoliator, but it also shrinks the size of your pores. This makes your pores appear smaller and also prevents more dirt from getting in and clogging them up. It also has anti-inflammatory and antibacterial properties.
Oatmeal works as an antioxidant.
Disclaimer: Baking soda tends to dry the face after use; it is, therefore, essential to have a moisturizer or coconut oil at hand if you use this remedy.
DIY face mask to moisturize the skin
When its one of those days when your face feels dry and cracky after a long week, this is the perfect mask for that.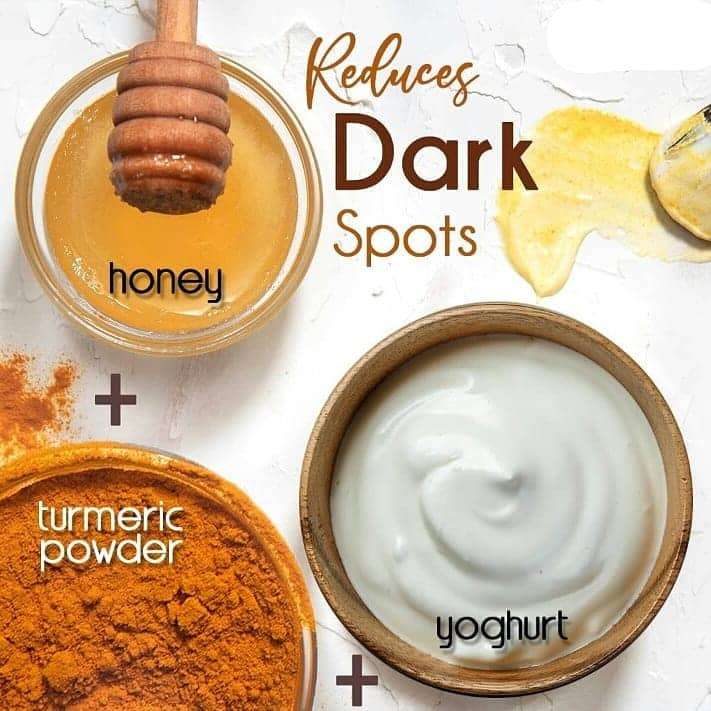 What you need:
1/4 cup plain yoghurt
2 tablespoons honey
1 medium banana
How it works:
Yoghurt and honey as explained above soothe, exfoliate and moisturize the skin.
Bananas are perfect for the skin and moisturize it by restoring the moisture in the skin and repairing dry skin. If you do not have yoghurt and honey, you can just use mashed banana alone.
Let the mask sit on for about 10-20 minutes before washing it off.
READ ALSO: KZN girl, 16, creates thriving skincare business while still in school
DIY face mask for a skin toner
If you are avoiding to use chemically made toners, we have the perfect one for you. This remedy is ideal when you want a homemade toner that has the same effect.
What you need:
1/4 cup of apple cider vinegar
1/4 cup water
How it works:
Mix the vinegar and the water, gently apply the solution to your face, and then let it dry.
Apple cider vinegar has several benefits for the skin. Not only has it been used as a toner for years, but it also serves as an exfoliant, removes age spots, and fights wrinkles.
DIY face mask for glowing skin
The following mask is a milk and honey face mask that is not only used on the face, as you can also use it on other parts of your body to give yourself the full spa treatment in the comfort of your home.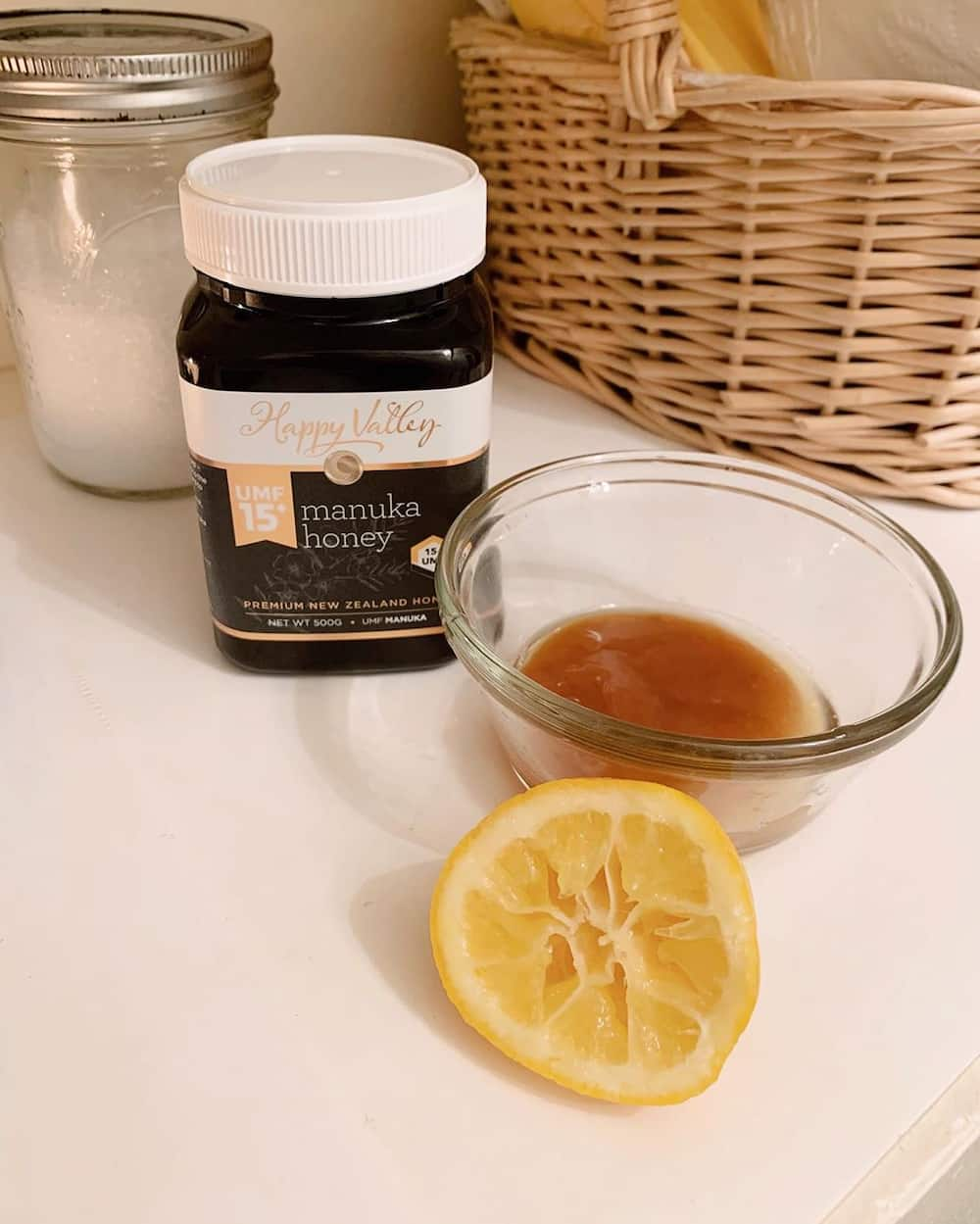 What you need:
1/2 cup raw honey
1/2 cup whole milk
1/2 cup ground oats
How it works:
Milk and honey together possess antimicrobial properties; they, therefore, act as a skin cleanser. Milk also contains alpha hydroxy acid, which naturally eats away dead cells to leave your skin glowing.
DIY face mask for removing blackheads
What you need:
1 Egg white
1 spoonful of lemon or lime juice
How it works:
Mix the egg white with the juice and apply it to where you have blackheads. Place a tissue over that section and apply more egg white on top to hold it in place. Let it dry and then peel it off. It comes off with the blackheads, giving you a smooth face.
DIY face mask for uneven skin tones and hyperpigmentation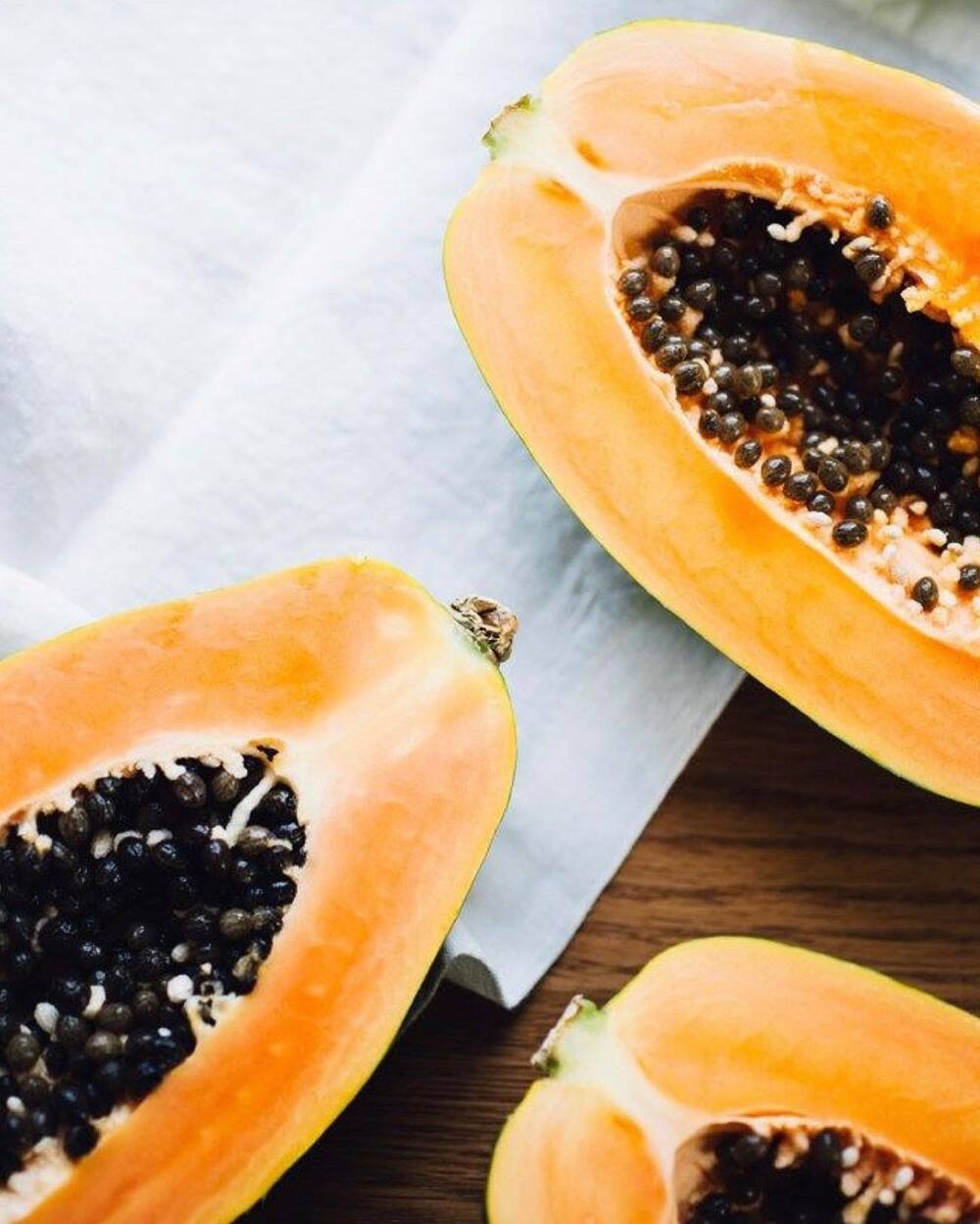 What you need:
2 tablespoons of honey
1/2 cup of mashed papaya
How it works:
Blend the honey and the papaya and apply the mixture on your face.
Papaya has vitamin A and papain enzymes, which remove dead skin cells and inactive proteins. This rejuvenates and moisturizes your face. When used with honey, it keeps the skin glowing.
Let the mask sit for 15-20 minutes before washing it off.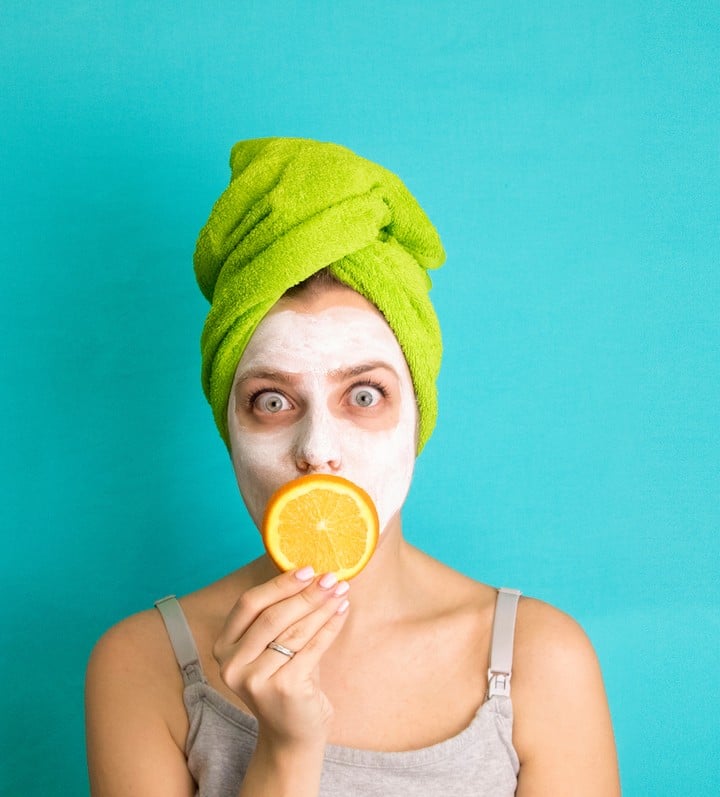 Those are all the face masks you will need to fix any facial issues that you may have. These easy face masks at home are perfect for everyday use and will make you glow. The face mask benefits are endless, and you will love the results.
DISCLAIMER: This article is intended for general informational purposes only and does not address individual circumstances. It is not a substitute for professional advice or help and should not be relied on to make decisions of any kind. Any action you take upon the information presented in this article is strictly at your own risk and responsibility!
READ ALSO:
Minnie Dlamini-Jones bags another awesome gig - her own beauty brand
Popular traditional black South African recipes and South African food
Lady, 23, wows the internet with stunning looks: "Pure African beauty"
Source: Briefly News