How to cook chicken livers: 5 tastiest recipes for South Africans to try in 2023
Wondering how to cook chicken livers at home? Worry no more because with our five-star tastiest recipes you will be able to make them at the comfort of your home. Each recipe is unique and simple to apply. You do not have to rely on restaurants anymore because from now onwards you will be able to decide on the type of livers you eat for a dessert.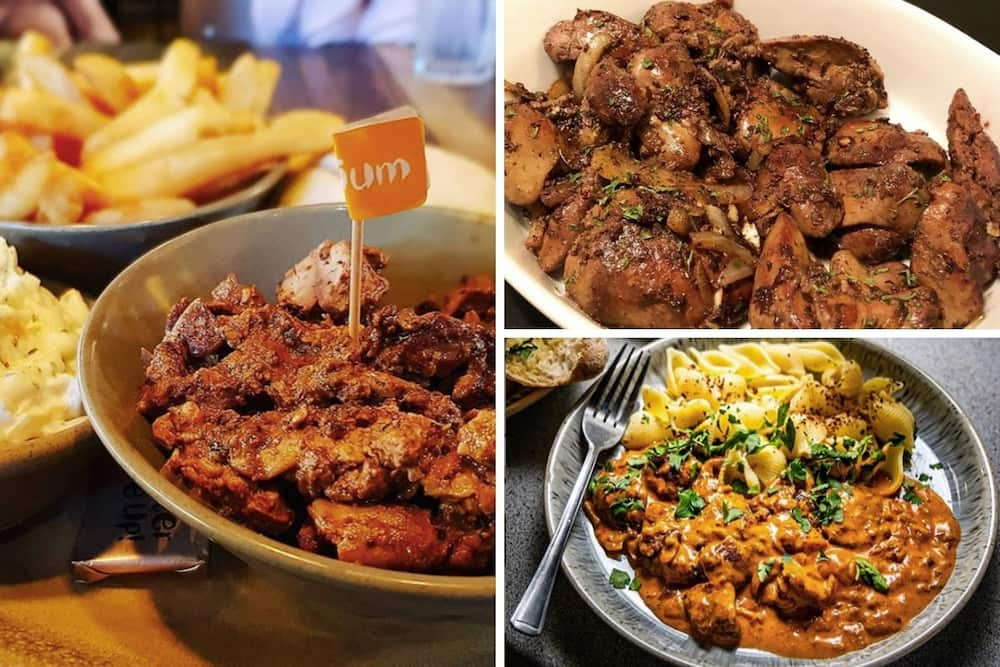 Undeniably, poultry meat is among the most cherished meals around the world. People enjoy the meat, especially the liver, because it is tasty and, above all, easy to prepare. But wait, how well can you prepare chicken livers without constantly seeking the help of YouTube tutorials? Well, this article is for you. It compiles five of the tastiest recipes for cooking to help boost your confidence.
Why do you soak liver in milk before cooking?
Unlike when cooking other parts of the hen, one needs to be careful when it comes to livers. It is for this reason that we have to address this query before diving straight into the five chicken liver recipes. Many at times, they have a metallic taste. This taste, at times, does not work out for some people. Therefore, soaking the liver in milk helps to eliminate the metallic taste. However, ensure the milk is mildly acidic and avoid too much soaking. Long soaking can make the liver too soft and we suppose that is not what you want.
How to clean chicken livers?
We all know how important hygiene is when it comes to kitchen matters. Besides hygiene, to achieve the best taste when cooking liver, rinse them with cold water and dry them with the kitchen towel. Also, remember to remove any visible fats and green membranes from the surface of the livers before preparing them. As mentioned earlier you need to be extra careful. Otherwise, you might end up being disappointed.
Here are our top five tastiest procedures for poultry livers you need to try out today.
1. Peri peri chicken livers recipe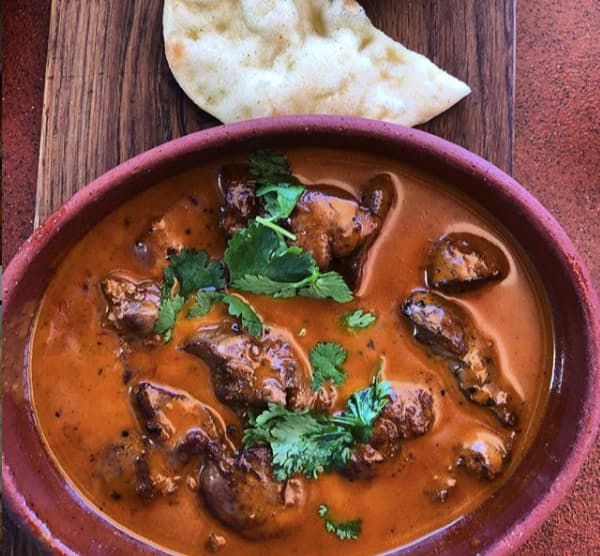 Peri peri chicken livers are very common in places like South Africa, Portugal, and Mozambique. They are highly notorious and easy to prepare. For five people, you will need to have the following ingredients:
Ingredients
• 500 g of the main essentials
• Marinade
• 45 ml of olive oil
• 45 ml of vinegar wine
• 15 ml of lemon juice
• 2 cloves of crushed garlic
• 2 red chilies
• 5 ml of grounded cumin
• 2 bay leaves
• 1 onion
• 125 ml whipping cream, thinly chopped
• ½-cup chicken stock
Directions
Transfer them to a relatively large bowl and then pour in 3 tables tablespoons of olive oil, vinegar, and lemon juice.
Season with garlic, cumin, coriander, chilli flakes, bay leaves, salt, and paper. Stir and mix them and wait for approximately 2 hours.
3. Transfer them to another bowl and keep the marinade.
4. Heat a tablespoon of olive oil and butter in a large skillet on medium heat. Proceed by stirring in onions, and leave to cook until tender for roughly 7 minutes. Adjust the heat to medium-high and stir—cook for another 2 minutes.
5. Pour in your tomato paste, poultry stock, and the kept marinade and continue to stir gently. Add in your brandy and cream and allow to heat before you sprinkle with chopped fresh coriander, garnish, and bay leaves.
6. You can either serve with crusty bread or fluffy cooked rice and a green salad.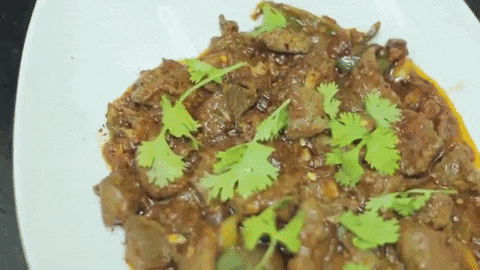 2. Nandos chicken liver recipe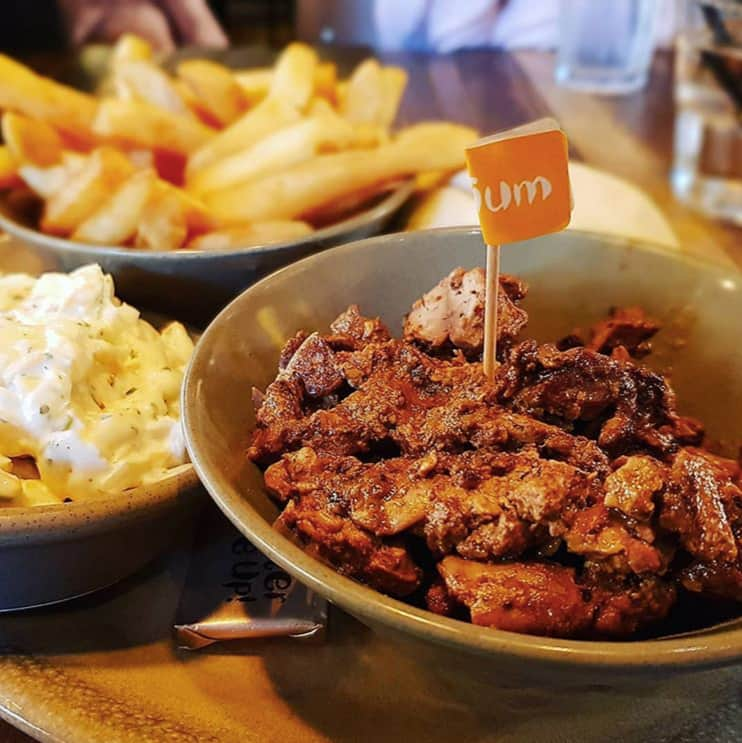 Many of us enjoy eating Nandos chicken liver but we know little about its preparation. Knowing how to prepare yours at homes makes the experience more enjoyable.
Ingredients
• 500 grams of the main essentials
• 2 tablespoons of Olive oil
• 2 tablespoons butter
• 1 tablespoon seasoning salt
• 2 tablespoons of paprika
• 1 Bay leave
• 1 big chopped onion
• 1 pinch cumin
Directions
Prepare them by trimming and washing them.
Pour in butter and olive oil into a frying pan.
Pour the main essentials and spices and fry until its golden brown.
Add to pan onions and garlic then cook for about 3 minutes.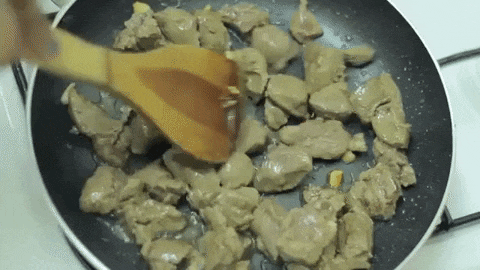 5. Add bay leaves, wine, and allow simmering at low-medium heat for 5-8 minutes.
6. Then adjust seasoning while you pouring Nandos hot or medium sauce.
7. Serve with a Portuguese bread roll.
3. Creamy chicken liver recipe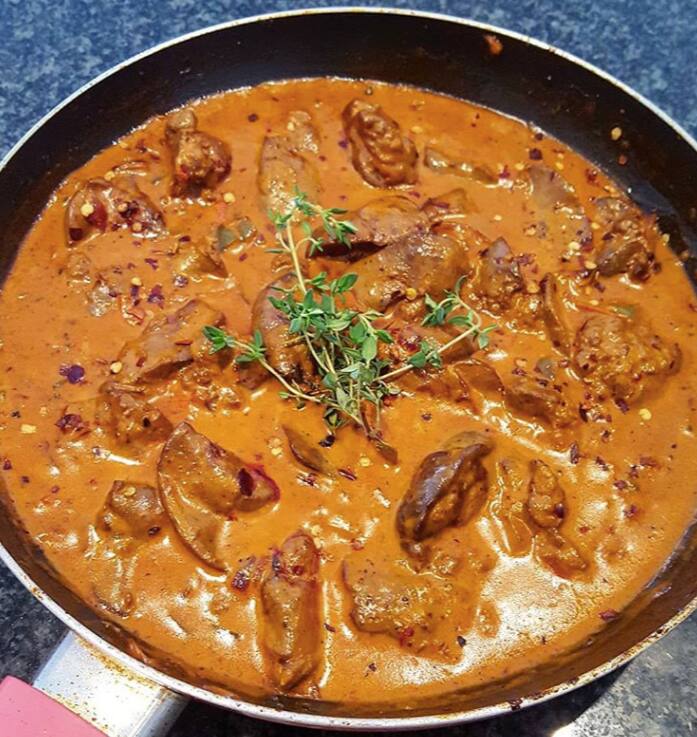 To many South African hen meat fans, this yummy sauce is served as a starter in many restaurants. Its ingredients are few plus cooking directions are not as complicated as compared to other formulas. Here is what you need to have in order to prepare one for yourself or maybe your loved ones.
Ingredients
• 500 g of the hen essentials
• 1 large onion (chopped)
• 3 bay leaves
• 1 chopped red pepper (Seeds removed)
• 1 fresh lemon
• 1 ½-teaspoonful cumin
• 1 tablespoon freshly chopped coriander
• 1 tablespoon olive oil
• 1 tablespoon butter
• 1 tablespoon garlic (crushed)
• Salt to taste
• ¼ Worcester sauce
Steps for Cooking
Pour your olive oil and butter into the frying pan. Deep fry the onions and when glassy add garlic.
Pour in the cleaned essentials and cook until they are brown.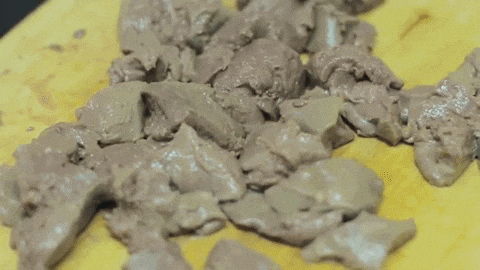 3. Transfer red pepper and all the spices plus the 3 bay leaves.
4. Add lemon juice.
5. Put the cream, turn the heat down, and ensure it simmers for about 12-16 minutes.
6. Put brandy and heat for 5 minutes before serving with crusty rolls or any of your favourite bread toasts.
READ ALSO: 10 easy chicken breast recipes
4. Fried Chicken Liver Recipe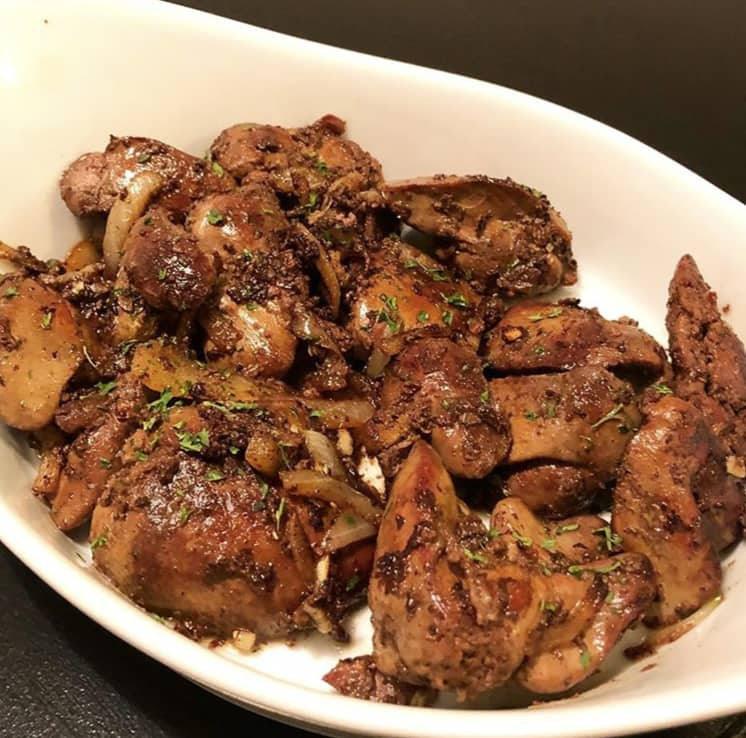 Are you a fan of fried hen liver? Here is what you need to know regarding this recipe and what to do in order to prepare some for yourself and a friend at home.
Ingredients
• 1 lb. hen sliced livers
• 2 cups of self-rising flour
• 1 cup of buttermilk
• Hot sauce
• 1 teaspoon kosher salt
• 1 teaspoon freshly pounded pepper
• 1 teaspoon Sriracha
• 2 teaspoon Worcestershire sauce
Cooking Instructions
First, heat 1 tablespoon of each oil and butter in a skillet. Cook pepper and onion for around 6-8 minutes before setting aside.
On the same skillet, adjust the heat and the remaining oil and butter and sear mixture for 2 minutes. Flavour with Kosher salt and pepper.
Put peppers and onions then vermouth, cream, Worcester and Sriracha and allow to cook for 5 minutes.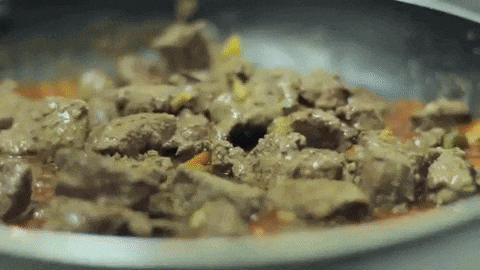 4. Serve hot with rice or hot sauce.
READ ALSO: 5 best beef mince recipes
5. Crock pot chicken livers recipe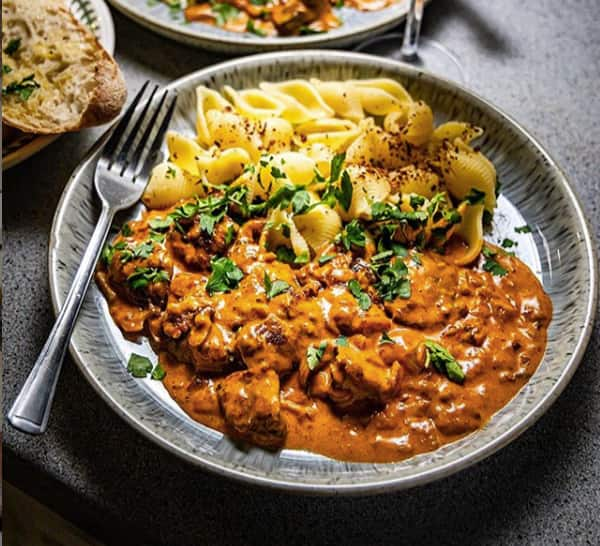 Unlike other recipes, crock-pot chicken livers recipe is special in its own way. This is a perfect combination of chopped livers and deep-fried kinds of bacon with mushroom. The taste that comes out of this recipe will leave you licking your fingers all day long.
Take, for example, you are preparing one for four people, then you need to have the following ingredients.
Ingredients
• 1 lb. hen livers
• ½ cup flour
• 3 slices of bacon (cut into cubes)
• Green onions (with tops)
• 1 teaspoon black pepper
• 1 teaspoon salt
• A cup of hen bouillon
• 1 can of sliced and drained mushroom and 1 can of golden mushroom soup (10.5-ounce size)
• ¼ cup dry white wine
Directions to cook it
Slice them into small pieces that can be easy to bite.
Mix flour, salt, and pepper in a food storage bag then mix the cut hen essentials with flour mixture.
Fry the bacon in a relatively large skillet; remove from heat when golden brown and add coated mixture. Proceed to put green onions and the pieces of chopped mushrooms and deep fry until they are brown again.
Add to the skillet hen broth and allow to cook while stirring until the mixture starts to simmer.
Transfer them to a slow cooker or better still reduce the heat.
To the mixture, add the already cooked slices of bacon, refrigerated soup, and white wine.
Allow the mixture to cook for approximately 4 hours.
Serve with vegetables, cooked rice or buttered noodles.
READ ALSO: 5 best ever savoury mince recipes South Africa
After reading these recipes, we are hopeful that you have now learned how to cook chicken livers. You can now make them any time you feel like. Do not waste your money buying them at high prices in restaurants, when you can make them on your own. There it is, enjoy the taste!
READ ALSO:
10 easy mince recipes South Africa
Banting bread recipes
10 delicious pasta and mince recipes in South Africa
Source: Briefly News