Jeremy Mansfield is a renown radio presenter and television personality. He is also an accomplished author who has bagged a couple of awards in the art. The versatile man is the perfect definition of Jack of all trades, as he has done the most in growing his career. He is an admirable icon that most people look up to.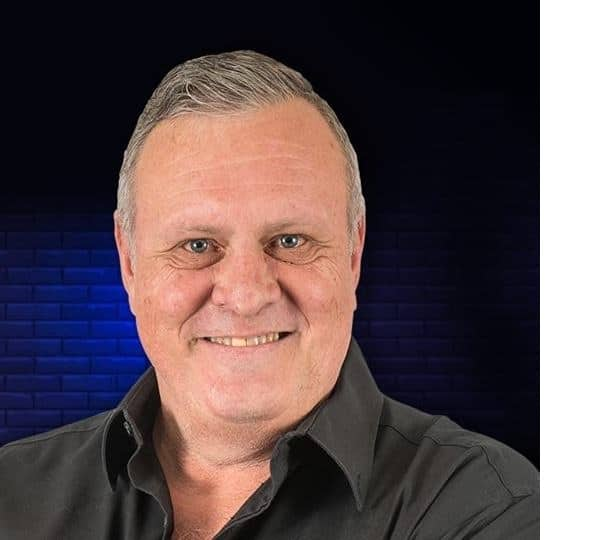 Even though very little is known about Jeremy Mansfield childhood life, the latter has worked his way towards becoming the icon that he is. His position in the list of the most coveted media personalities is attributed to his passion and skill in the field. He has, however, experienced a couple of setbacks in the course of his career, even though that has not stopped him from going for what he feels is right for him.
Jeremy Mansfield biography
Jeremy Mansfield age
The latter was born in Grahamstown, South Africa, even though his age is not clear.
READ ALSO: Robert Marawa biography: wife, Instagram, age, parents, baby, salary, heart attack news
Jeremy Mansfield family
Besides his admirable media career, Jeremy also has an accomplished family.
Jeremy Mansfield wife
In 2003, the latter married the love of his life: Jacqui Thompson. Jacqui Thompson is also an accomplished author. She also used to work as a game ranger.
Jeremy Mansfield daughter
The marriage between Jeremy and Jacqui gave rise to their daughter: Gabriella Mansfield.
Jeremy Mansfield radio career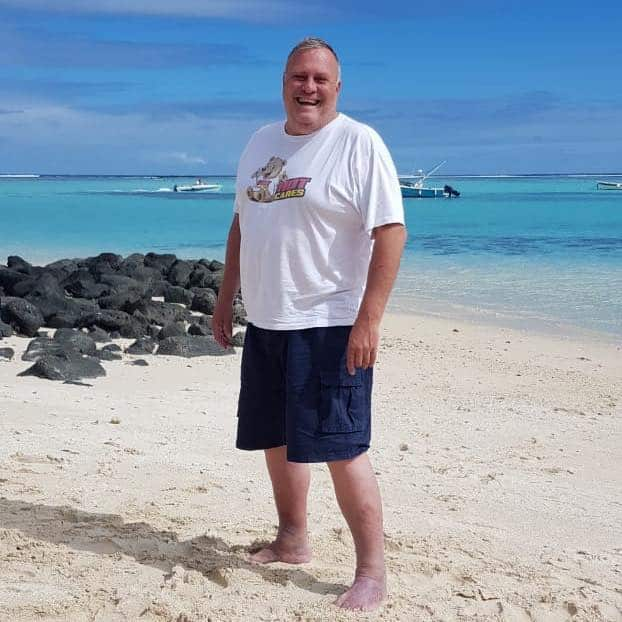 Jeremy is an alumnus of Rhodes University. He studied drama, journalism, and speech, and he landed his first job in 1985. By then, he was still a student at Rhodes University. He worked with Capital Radio 604, a radio station based in Durban. While working with this radio station, he showcased his expertise, a move that saw him win the AA Vita Award that year. During this awards, he was recognised as AA Vita's Most Promising Young South African Actor. He went on to work with the radio station for five more years after which he left after the station was closed down.
In 1990, he joined Primedia, which is owned by 702 Talk Radio. He worked on this radio station consistently, and in 1993, he landed a role as the presenter for the station. He would present on magazine programme that used to be aired on Saturday afternoons. He served this role for two years after which he landed the role of being the host for the afternoon show.
In 1997, he opted to for a change and quit working with 702 Talk Radio. He landed a job at 94.7 Highveld Stereo. On 94.7 live radio, he created a show: The Rude Awakening. This was a breakfast show that he would go live on every weekday. This show on radio 94.7 made him a household name in the country. Thirteen years into hosting the show, Manfield announced his departure from the radio station. He hosted his last show on radio highveld on the 12th of July 2010.
Three years after quitting The Rude Awakening, the latter became one of the co-founders of XVR, a media company that was focused on providing managed radio shows. The company would also provide managed programmes.
In 2014, Jeremy Mansfield went back to airing The Jeremy Mansfield Show as one of the shows that had been managed by XVR.
Jeremy Mansfield TV career
Jeremy started making appearances on TV as a guest speaker, and he features as a contributor on South African television stations. He also appeared on SuperSport and M-Net. In 1998, Jeremy quit working for M-Net after landing a show on SABC2. Here, he worked for a show called A Word or 2. Seven years later, he landed another role as a host for Laugh Out Loud, a comedy show on M-Net.
2010 was the highlight of his career as he landed a role as one of the cast on Disney's Toy Story 3. Here, he was the man behind Lifer's voice. This was such a big move for him.
That same year, he landed a role on CNBC Africa, where he used to host Mansfield's Moneysense, a finance show that used to air weekly.
Jeremy Mansfield books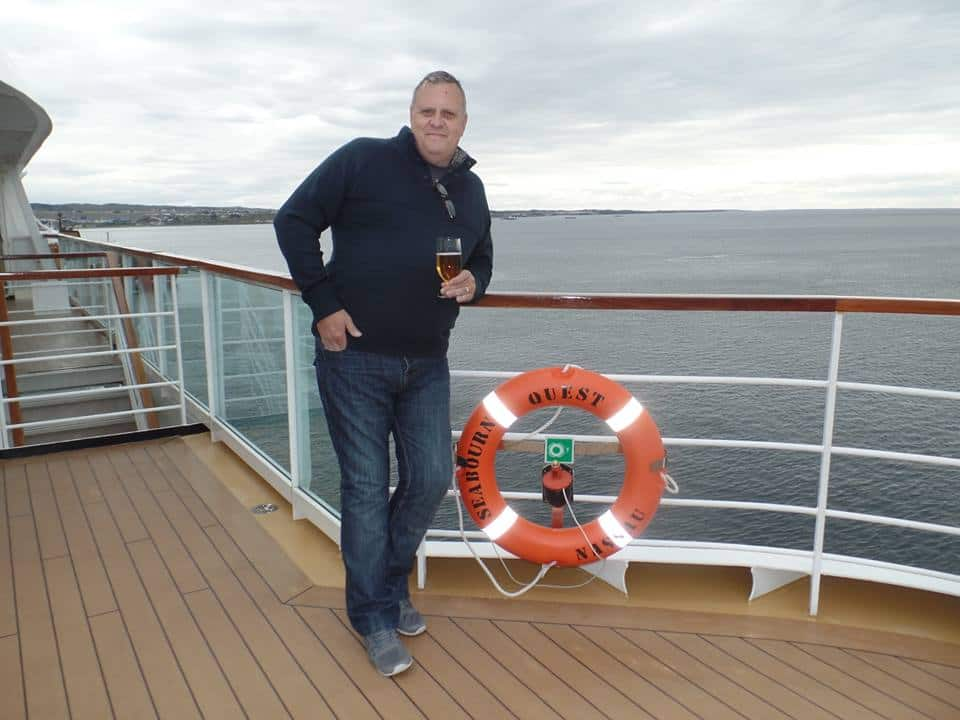 As an author, the latter has had the golden opportunity to write the following books:
Zhoozsh! Cooking with Jeremy & Jacqui Mansfield
Jeremy Mansfield's Vrot Jokes
Zhoozsh! Faking it
Jeremy Mansfield's Vrotter Jokes
Jeremy Mansfield awards
For the time that Jeremy was in the media carer, he managed to bag the following awards and titles:
In 1985, he scooped The Most Promising Young South African Actor title and award during the AA Vita Award.
In 1996, he earned the title of the Best Radio Personality of the year during the Best of Johannesburg Readers' Choice Awards.
Between 1996 and 2010, he earned the title of Best Radio Show. This was exceptional as won the award for fourteen years in a row.
In 2004, he was recognised as the only media personality from the radios category in the Top 100 South Africans list for that year. He also won Leisure Options' Most Popular Personality.
In 2008, he scooped three different awards during the South African sector of the Gourmand Cookbook Awards. His publication: 'Zhoozsh!' earned him the best media, best innovation, and book of the year titles.
In 2008, one of his publications: Zhoozsh!, won the bronze title. This was after it won the third position in the list of the best cookbooks. This publication was recognised during the London ceremony that was held on the 13th of April of that year.
In 2008, his publication: Zhoozsh! was recognised as the best seller during Random House Struik.
In 2009, Jeremy was recognised as the Radio Personality of the Year by You magazine.
In 2011, another one of his publications: Zhoozsh! Faking It was recognised as South Africa's Easy Cook Book. This was during the South African sector of the Gourmand Cookbook Awards.
Jeremy Mansfield returns to radio
After a four-year-hiatus from radio, the latter made a comeback to the career after he announced that he would be going back to host a show on November 2018. Hot 91.9FM affirmed the news that the latter would be going to host Mansfield in the Morning. The first session of the show went up on 1st November 2018. Going back to radio saw him reunite with some of the legendary radio presenters in the country.
His return to radio was well received with the Managing Director of the station expressing his anticipation for Jeremy Mansfield new show in a speech saying:
Jeremy will bring back the fun element of morning radio, which will entertain and engage our audience. Together, we will work with him to grow Hot Cares and ensure sustainability across our many community initiatives
Jeremy Mansfield health
His return to the radio station comes after the latter had suffered an ordeal that compromised his health. He was diagnosed with a tumour on his spine. This was news that was left him devastated for the next fifty days. This was not the first time that such a life-threatening ordeal had happened to him as he had been diagnosed with chronic lymphocytic leukaemia in 2009.
Jeremy Mansfield quotes and Instagram
Even though his condition put him in his worst position, his experience has taught him the value of appreciating the people who have spent their time to support him. Most people flooded Jeremy Mansfield Instagram account to express themselves after they heard of his condition. He has learnt the art of surviving, standing up, and doing good. This is one of the quotes that he narrates on most occasions.
Jeremy Mansfield is one of the few media personalities who are making the most out of the media personality. The latter has built a brand for himself by showing his expertise in being a radio presenter and a TV host. He is also an accomplished author.
READ ALSO: