Meet the legendary Harrison Ford, who is one of the successful Hollywood actors with a career spanning over 50 years. He was born on 13th of July 1942 in Chicago, Illinois. His parents are Christopher Ford, who was an actor before shifting to executive advertising, and Dorothy, who was a radio actress. He has an American nationality despite him coming from a mixed ethnicity of Irish and German. Read on for more information about his acting career, family, and net worth.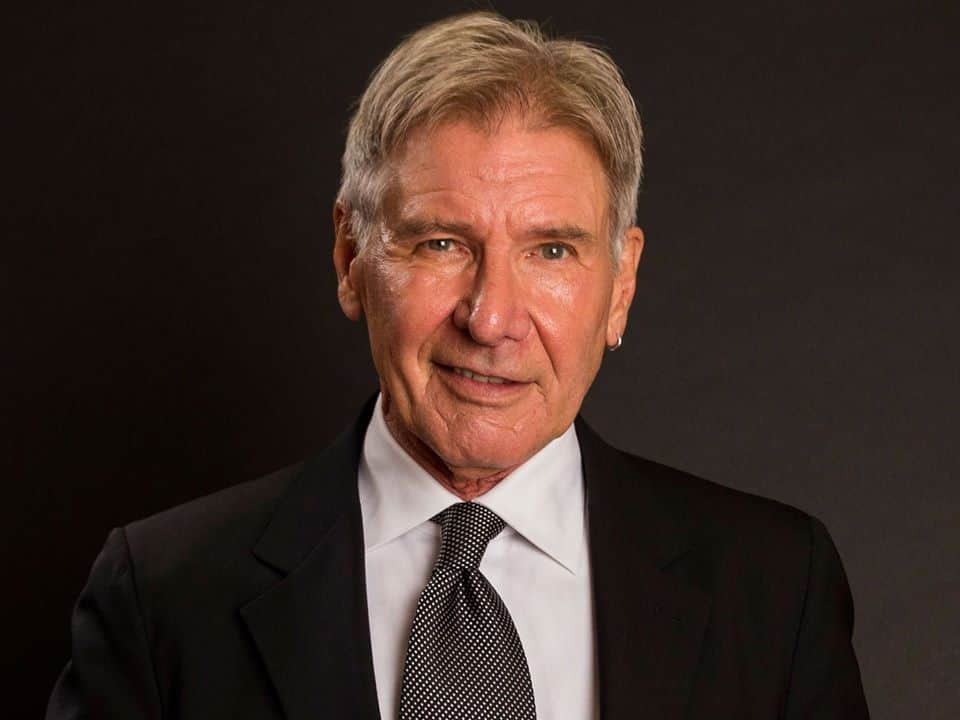 Harrison Ford attended Maine East School located in Park Ridge and later went to Wisconsin where he joined Ripon College but dropped out without a degree. While at Park Ridge, he was an active member of the school Radio Station WMTH. He was tasked with being the lead voice for sports for the Radio station for several years. In college, he started acting and featured in a musical play titled "The Threepenny Opera" where he appeared as Mac the Knife.
Biography
Acting Career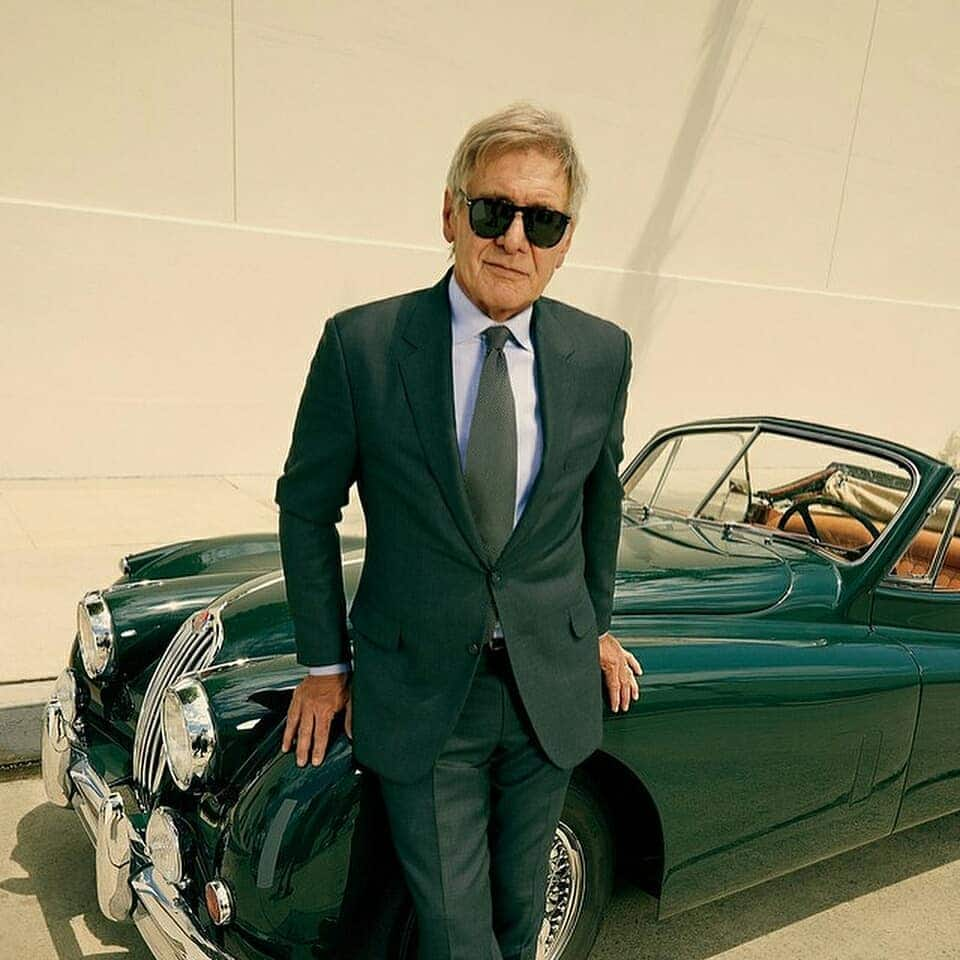 His career kicked off in 1964 when he traveled to California to search for a voice-over job. However, he was not successful in getting that job but as fate had it, he landed an acting role with Columbia Pictures with weekly earnings of 150 dollars. After proving his hard work and dedication, he was given more challenging roles in films like "Luv", "Dead Heat on a Merry-Go-Round", and "A Time for Killing".
READ ALSO: Robbie Wessels bio, family, Siya Kolisi, albums, movies, profile
He later signed for several TV shows like Ironside, Gunsmoke, Kung Fu, and American Style. In 1967, he received his first credited role in a film titled, "A Time for Killing". However, he was not content with the small roles he was given despite his prowess in acting. This led him to take a break from acting and took up a job as a self-employed carpenter to be able to meet his family needs as his acting income was little.
This unlikely but bold move turned up to be a blessing in disguise as he was later employed by a renowned film producer called George Lucas, which opened more doors for him as he ended up being assigned major roles such as Indiana Jones and Has Solo. He worked his way up the ladder to star in over 40 films with his most recent being in the Harrison Ford Stars Wars Trilogy and Raiders of the Lost Ark.
Harrison Ford wife
Unknown to many, he has been married thrice. His first wife was Mary Marquardt, who he married in 1964. They got two children together who are Benjamin Ford and William Ford. Unfortunately, their marriage ended in 1979.
Three years later in 1983, he married Mellissa Mathison who was a screenwriter. They married after a long time affair that saw them get two children who are Malcolm and Georgia. However, their happy union did not last for long as they also parted ways in 2004.
In 2010, he met an actress by the name of Calista Flockhart, and they are married until now. They seem to be fairing on well together with their adopted boy named Liam Ford.
READ ALSO: Billie Eilish beautifully honours Kobe Bryant, Kirk Douglas at Oscars
Harrison Ford net worth
He is estimated to be worth 230 million dollars. This handsome earning has been achieved through his flourishing acting career and working mainly with Universal Studios. He is known to be one of the highest-paid actors in Hollywood.
Harrison Ford height
He is 6ft 1 inches with a body mass of 81kg (179 lbs).
READ ALSO: Gervonta Davis bio: kids, net worth, assault charges, cars
Harrison Ford awards
In his career journey, he has been recognized and awarded in different categories as listed below:
People's Choice Awards — All-Time Favorite Motion Picture Star in 1999
Golden Globe — Best Performance by an Actor in a Motion Picture in 1994
BAFTA Film Awards — Best Actor in a Leading Role in 1986
Best Performance by an Actor in a Leading Role in 1985
1996, Golden Globe — Best Performance by an Actor in a Motion Picture in 1996
Golden Globe — Best Performance by an Actor in a Motion Picture in 1986
Harrison Ford movies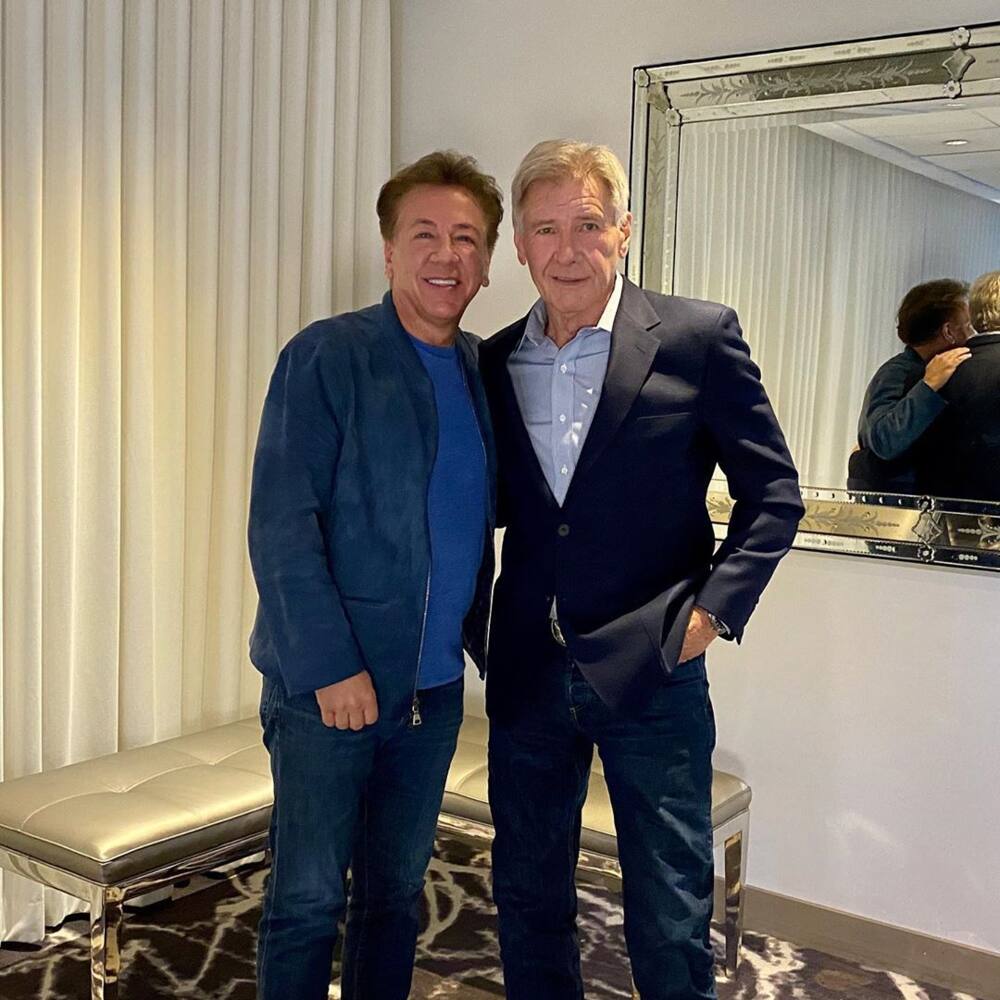 Harrison Ford new movie is titled, "The Call of the Wild". However, he has featured and starred in many movies including:
Dead Heat on a Merry-Go-Round
Luv
A Time for Killing
Journey to Shiloh
Zabriskie Point
Getting Straight
American Graffiti
The Conversation
The Possessed
Dynasty
Harrison Ford children
He has five children, namely:
Ben Ford
Georgia Ford
Malcolm Ford
Willard Ford
Liam Flockhart
Harrison Ford age
He was born on 13th July 1942. Therefore, he is 77 years.
Latest news
The latest news is that Harrison Ford 2020 goal is to team up for 'Indiana Jones 5'.
FAQs
What religion is Harrison Ford?
He is a Catholic and his father was also a Catholic but his mother was Jewish.
What was Harrison Ford's first role?
His first role was in 1973 in a drama film titled American Graffiti.
READ ALSO: Qwabe twins (Viggy and Virginia Qwabe) bio, career, music, Instagram
Harrison Ford has worked hard for his success in acting, making him one of the best and highly paid actors in Hollywood. He likes to maintain a low profile and to keep his life private away from the public limelight. Harrison Ford comments on Donald Trump left many viewers laughing after he accused the president of rejecting science.
READ ALSO:
Lupita Nyongo bio, family, boyfriend, movies, books, car, house, profiles
Kamo Mphela bio, age, songs, dancing, videos, profile
Full story of Ladysmith Black Mambazo members: where are they today?
Noni Gasa bio: age, family, bursary, academy, profile