Bruce Whitfield is an established South African business journalist. His extensive knowledge in the business arena has enabled him to host and interview the most significant economic drivers of South Africa. Currently, he hosts two business shows on 702 and Cape Talk 567 radios. Often, both young and established entrepreneurs listen to his thought-provoking interviews for new ideas on how to improve their businesses. Read on to figure out why he is not your ordinary journalist!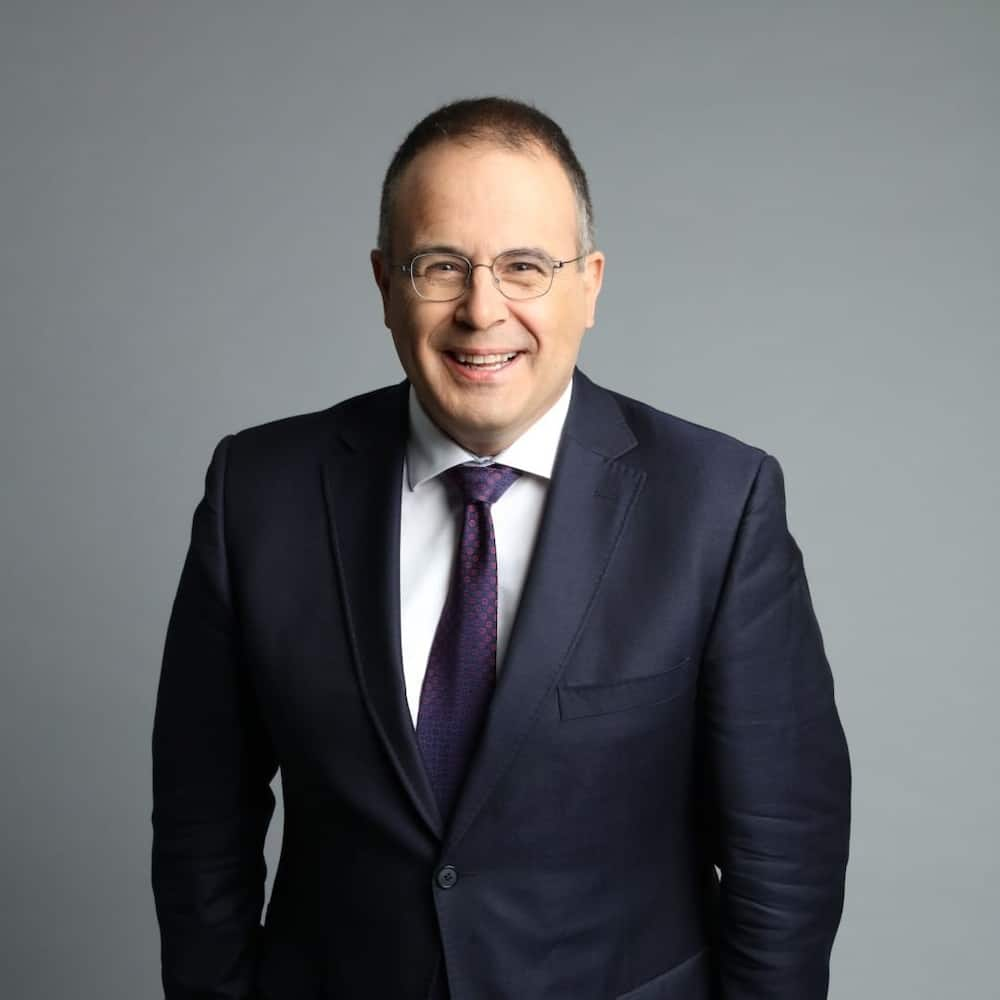 As an award-winning journalist, Bruce Whitfield has consistently educated his listeners on the most critical business aspects. His creative and engaging hosting skills make the topic sound interesting than it is. He has become a darling to many South Africans who tune in their radios to listen to him on Mondays and Thursdays. Trust me; his journey in the airwaves is worth your time.
Bruce Whitfield profile summary
Full names: Bruce Whitfield
Occupations: Financial broadcaster, TV presenter, public speaker, MC, conference facilitator
Marital status: Married
Kids: 2 sons
Nationality: South African
Bruce Whitfield biography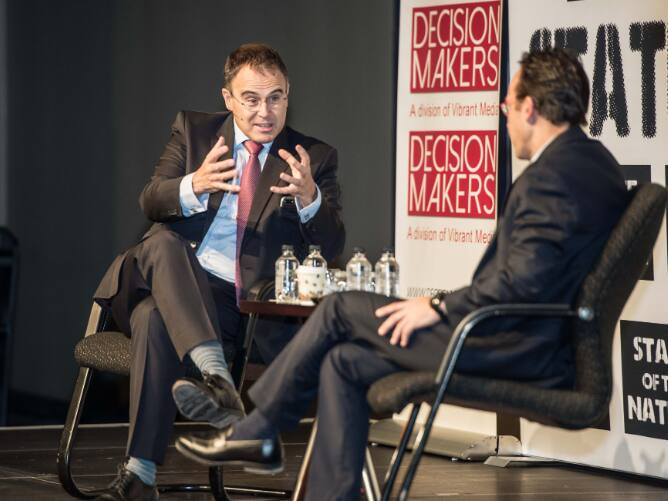 Who is Bruce Whitfield? Well, Bruce is a South African media personality. For a long time now, he has managed to live a low-key life. To this far, there is no information about his date of birth and the names of his family members. Thus, Bruce Whitfield age is still a mystery.
Growing up, he used to listen to Jet Jungle, Squad Cars, and AudioMix. He desired to be on the radio when he became of age. Luckily, the dream came to pass.
He has been in media for over 20 years. His experience in the field has attracted other minor job opportunities on his way. Besides, being the king of airwaves, he also doubles up as a public speaker and an MC for corporate events. However, his outstanding skills in journalism did not come in a fortnight. It is essential to note that some of his experience was gained while working in the London radio market.
READ ALSO: Andile Kamajola age, children, spouse, songs, album, awards and Instagram
Bruce Whitfield education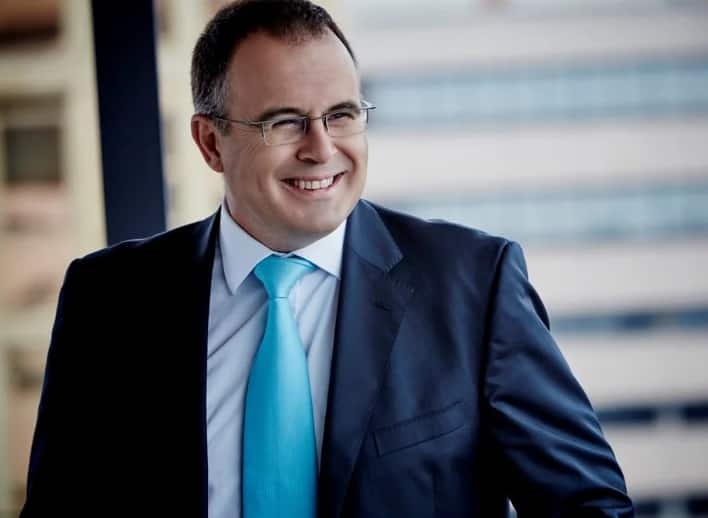 This journalist is an intellectual. Despite the scanty information about Bruce Whitfield high school education on the internet, no doubt, he might have passed well to have joined Rhodes University. After a few years in the institution, he graduated with a Bachelor of Journalism degree. To prove his intellectuality, he beat all the students and came first in his class.
Bruce Whitfield family
Behind the cameras and microphones, Bruce is a husband and dad. While there is no information about Bruce Whitfield wife name, it is in the public domain that the journalist is happily married. While speaking in an interview with 567 Cape Talk, he said that he could go to any length to keep his wife. Also, in the same interview, he revealed that he could comfortably listen to any music provided his wife liked it.
The couple is blessed with two sons. Their names are yet to be known to the public.
Role at Business Insider
Bruce has been significantly contributing to the Business Insider. He has been part of the team of journalists that has been creating content about various business aspects. You can find some of his popular publications by visiting its website. He also writes for the Sunday Times Business column.
Career on radio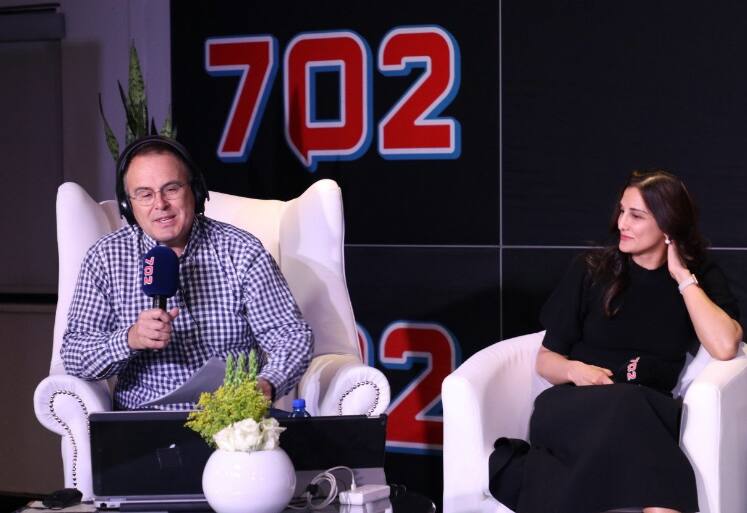 Whitfields is a household name in South Africa. He is popularly known for his 702 Money show. The Money Show is aired on Thursday on Cape Talk. Also, he hosts another show on 702 on Monday nights. The name of the show is Tonight With Bruce Whitfield. If you happen to have missed his live broadcasts, you need not worry as you can still listen to 702 podcast Bruce Whitfield on their website.
Majorly, Bruce Whitfield Money Show educates people on all matters revolving around business and the attitude of money. In both shows, he hosts Mzanzi's prominent and successful businesspersons who share their success stories with his audience. To get a taste of the show, you can listen to the Bruce Whitfield podcast that suits your present situation. You can also catch Bruce Whitfield 702 live shows to enjoy his thought-provoking interviews.
Bruce Whitfield contact details
How difficult is it to connect with your favorite media personalities? Well, if you need to contact him, you can reach him through his social media handles or better email him. Here are his contacts:
Twitter: @Brucebusiness
Facebook: @brucebusiness
Phone number: 0118830702
In case you are not able to contact him through the above channels, you can contact Cecile Basson and Thekiso Lefifi. The two individuals are his producers at 702. Their emails are cecileb@702.co.za and thekisol@702.co.za, respectively.
Bruce Whitfield Instagram
While many Instagram accounts are bearing his name, it is difficult to ascertain whether one of them belongs to him. It is so because none of them is verified. However, if you need to see his pictures, you can find them under Bruce Whitfield hashtag.
Bruce Whitfield is among the journalists who have put South Africa on the global map. His creative approach to money matters is commendable. He is not only adored because of his witty trait but also his engaging skills when interviewing his visitors. The journalist has been on the scene for two successful decades, and his impact can be felt. He is all an upcoming journalist will want to become.
READ ALSO: Pearl Shongwe age, partner, parents, Metro FM, stunning pics, car and Instagram