Barry Bateman has been a reporter for over 10 years, 4 of which he has been with the Eyewitness news. The established journalist has amassed a number of awards throughout his work. If you are interested in his life, here is everything you need to know about him.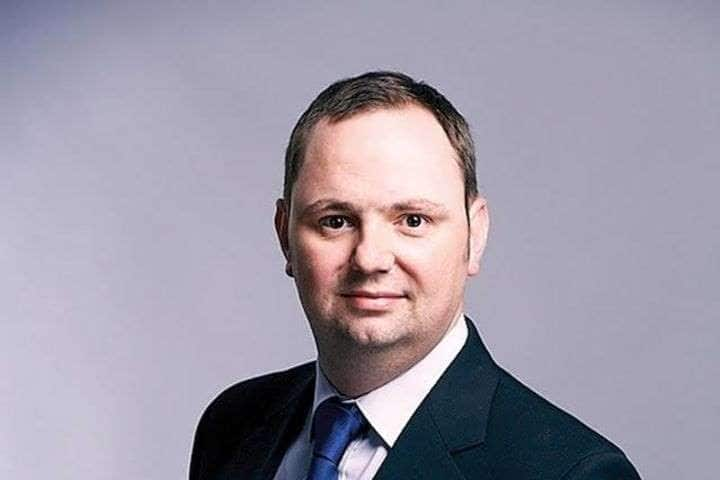 Being a great author, he has co-authored Behind the Door: The Oscar Pistorius and Reeva Steenkamp Story.
Barry Bateman profile summary
Name: Barry Bateman
Gender: Male
Profession: Senior reporter at EWN, author
Book: Behind the Door: The Oscar Pistorius and Reeva Steenkamp Story
Age: 39 years old
Barry Bateman biography
Bateman is a conspicuous reporter at Eye witness news. According to his Twitter account, he is the senior Senior reporter that deals with courts, commissions, and investigations. Barry Bateman Twitter account is a protected one. You have to be a confirmed follower to see what he posts.
Why has Barry been on the news lately?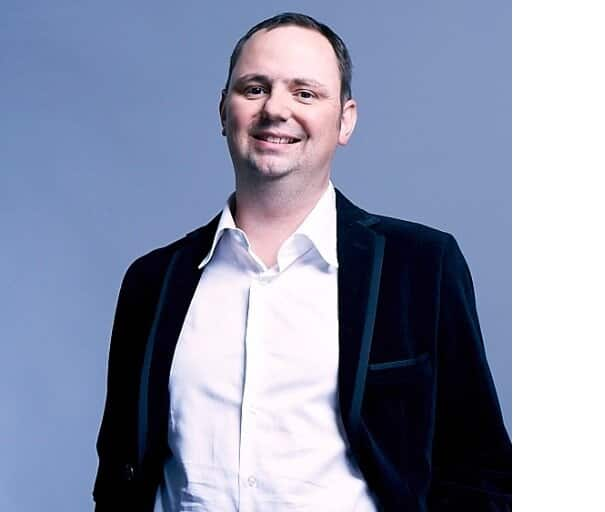 The fact that he is a reporter means that he is always on the news. However, due to his action recently, he has forced the newsroom he works for to apologize to Malema. It appears as though Barry Bateman did not realize that the cameras were still rolling after Malema left when he uttered what later turned out to be offensive.
In a clip that was picked by Sizwe Dhlomo and others from a 24-hour news channel, Newzroom Afrika shows the EWN journalist Barry Bateman expression of disbelief. He is seen shaking his head as if in disbelief after hearing what the EFF leader, Julius Malema, said outside the Hawks' offices.
READ ALSO: Lerato Kgamanyane biography: age, boyfriend, husband, blog and Instagram
It appears as though Malema and Barry had an exchange about what happened during Winnie Mandela's burial last year when a white policeman tried to block Malema from burring Winnie. Malema explained,
''When I came out of the car I said to him 'Chief what are you doing now?' with the hope that the guy will recognise me, and he says 'no, you are not going to enter here. A big, white Afrikaner male stopping me from burying Winnie Mandela. I had to be next to the coffin and no white man was going to stop me, if that means I must go to prison let it be. No one was going to stop me from burying Winnie Mandela, it was not going to happen."
To this, Barry asked Malema if he assaulted the white policeman. Malema answered,
"If that is an attack, take it! It is. Take it! For Winnie I will do everything, I did that when she was alive, I will do that even now."
It was confirmed later on that he has called Malema a "p**s", which is why EWN saw the need for them to issue an apology for the same.
This incidence followed the appearance of Malema for charges including the illegal discharge of a firearm. The clip shows Malema's gaze directed to Barry Bateman as he answered the question on whether he had assaulted a policeman, a white one, at Winnie Madikizela-Mandela's funeral last year. The Hawks seem to be keen to press charges against him. Malema's reply was puzzling and somewhat provocative as he said,
"I wish I did that. I wish I'd assaulted him. Now that it's a real issue, I wish I did a real thing. Proper. I regret not doing it. I should have done it."
Malema went on to refer to Bateman as "Boet" and say that he does not fear him.
"Uniform or no uniform. Afrikaner or no Afrikaner. White or pink! I deal with you! Decisively."
Malema then went on to thank the press for their attendance. It was after this that Bateman was then seen shaking his head and muttering the word P**s.
Reactions from people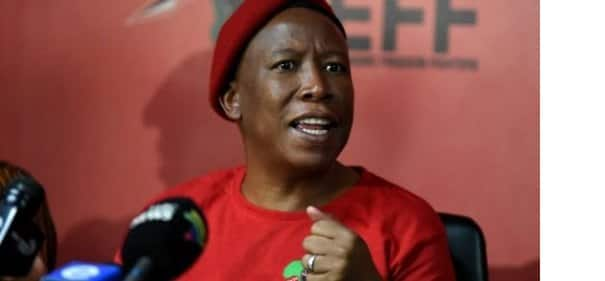 Dhlomo wanted to find out if he was reading the reporter's lips wrong. However, the discussion soon changed as twitter users chimed in and confirmed that he was not.
Sizwe took to his Twitter page to pose the question.
A different Twitter user seems to agree with the fact that Barry is a coward and that he had to wait for Malema to leave for him to express his views. Malema also said that he would not be responding to any allegations until they are formally made in a court of law. He also accused the Hawks and called them mischievous and said that they would use the right channels to deal with them. He pointed out to the fact that his party will use the right platforms to deal with them.
"If they want to charge, they must charge. We'll speak in court. We don't think there is anything to answer to. I don't know why they are being dramatic."
He further explained how he lives a lavish lifestyle saying that he has always lived like that. He denied all the 5 charges against him.
Another user mentioned that Malema will continue being fearless no matter what is said.
What next for the reporter
According to the EWN editor-in-chief, the reporter was taken off-air immediately. She, however, went on to say that there was a need to substantiate the story, which is why EWN has started an immediate probe into the matter. Even so, Malema's party refused the apology extended by the newsroom and terming it as lukewarm and not sincere.
It appears as though things are not going to be very easy for the seasoned reporter though as the party calls for his suspension from EWN. Mahlatse Mahlase, the Editor-in-Chief of Eyewitness News, mentioned that there was the need to conduct an internal probe into the issue. It is only after the probe that any further action can be taken against the reporter if needed. She went on to say that a reporter needs to hold themselves with high repute. For now, Barry will have to wait to know what his fate is.
Barry Bateman has found himself in trouble after he seemed to express his opinion about Malema. While we wait and see how things unfold, the news has gone viral and people could be divided about the verdict. While some think of it as freedom of expression, there are certain quarters that have taken it personally and termed it as an insult. Only time will tell as the seasoned reporter goes through the necessary channels with his employer.
READ ALSO: