Thabo Malema bio: age, wife, wedding, movies and TV shows, profile
For many homegrown actors, getting a chance to showcase your talent through one of the most prestigious locations is a pipe dream. Thabo Malema has proven to the world that all is possible through hard work and dedication after casting in more than one Hollywood production.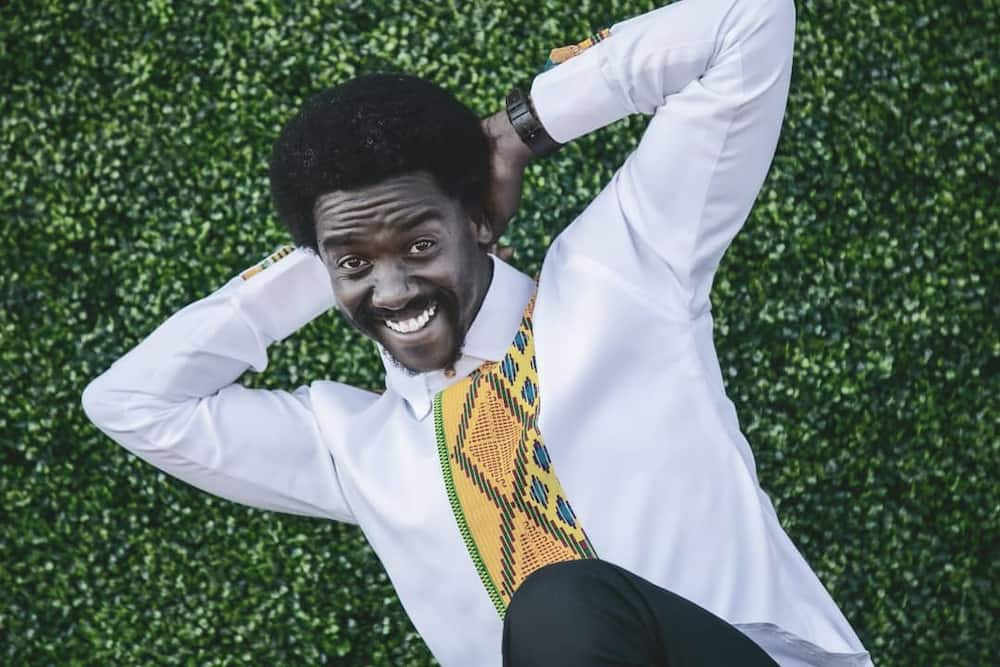 Thabo Malema is one of South Africa's most recognized and versatile actors having acted both in locally and internationally acclaimed films. This onscreen and theater actor has continually exceeded expectations, and his depiction of characters he plays keeps the audience glued to their screens. Read on as we delve deeper into the life of a man who has become a household name in the acting industry.
Thabo Malema profile summary
Birth name: Thabo Gabriel Malema
Birthplace: Mapobane, Gauteng South Africa
Date of Birth: 26th December 1985
Thabo Malema age: 35 years
Zodiac sign: Scorpio
Education: South African School of Motion Picture Medium and Live Performance (AFDA)
Nationality: South African
Ethnicity: Black
Career: Actor
Years active: 2006-present
Thabo Malema biography
Malema was born thirty-five years ago in the streets of Mapobane, Gauteng South Africa on 26th December. He attended Maryvale college after which he enrolled in AFDA. He graduated from AFDA with a BA degree in Live performances. He is currently furthering his communication and language degree at UNISA.
Family
Although the Single Guys star is a very familiar face on our TV screens, he has managed to keep his personal life private. We do know that he values and cherishes family as he was recently quoted by SABC news. When asked what he does for fun, Malema said he loves spending time with family.
Little else is known about his family although his father was a farmer who had a significant influence on him before his career breakthrough. Malema started farming in 2007 even with no formal training.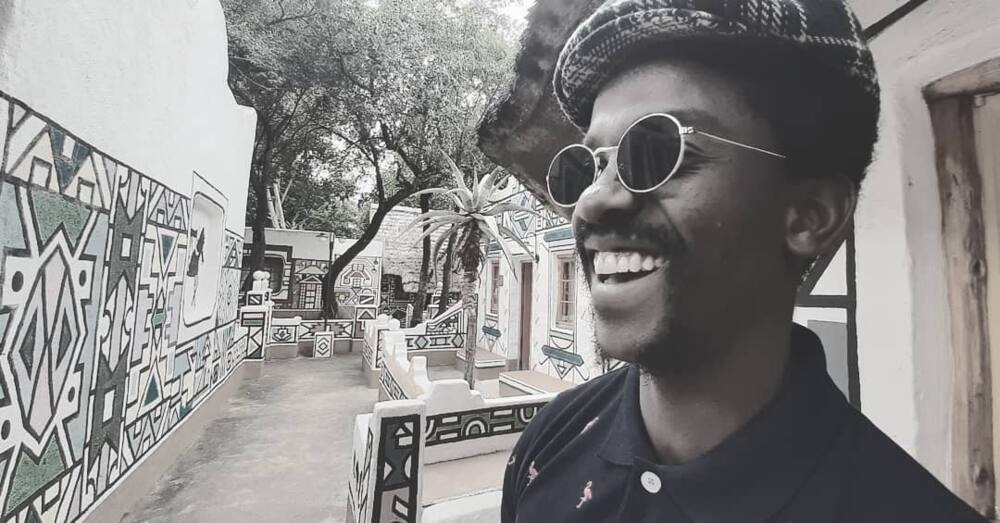 Thabo has a farm in Brandbach, Mpumalanga, where he grows various crops, livestock, and poultry. The produce from the farm, he says, is sold to the community at a subsidized price to keep poverty at bay.
A lot of fans in a bid to know their star ask about Thabo Malema wife, but it is currently unclear if he is married or in a relationship with anyone. As for Thabo Malema wedding, we have no details to share yet.
Career
Since he began acting in 2006, Thabo Malema's career has been on an upward trajectory. It is worth noting that the screens loved him, and so did the audience he was entertaining. He has continuously wowed us with his expertise, and the method of delivery that keeps us glued to our seats.
Kalushi, a historical film, is one of the productions that put him in the limelight. The Thabo Malema Kalushi is a story of a young boy, Solomon Mahlangu, who joins the South African Liberation movement after being beaten by apartheid police officers.
Thabo plays his friend who stays by his side regardless of the beatings and torture they experience.
This outstanding actor's work includes both international and domestic productions that have garnered accolades the world over. Malema has also done commercials that have been shot in South Africa and even outside the country. Check out some of his prominent productions below.
Thabo Malema TV shows
Lithapo- season 1
Gold Diggers- season 1and 2
The Lab – season2
Strike back – season 2
The No 1 Ladies Detective Agency – season 1
The professionals
Single Guys – season 1
The river- season 1and 2
Room 9- season 1
Easy Money – season 1
Jacob's Cross – season 5
Gauteng maboneng- season 2
READ ALSO: Jacqui Mofokeng bio: age, husband, Miss South Africa, profile
Thabo Malema movies
Table manners- 2018
Kalushi - 2016
A million colours- 2011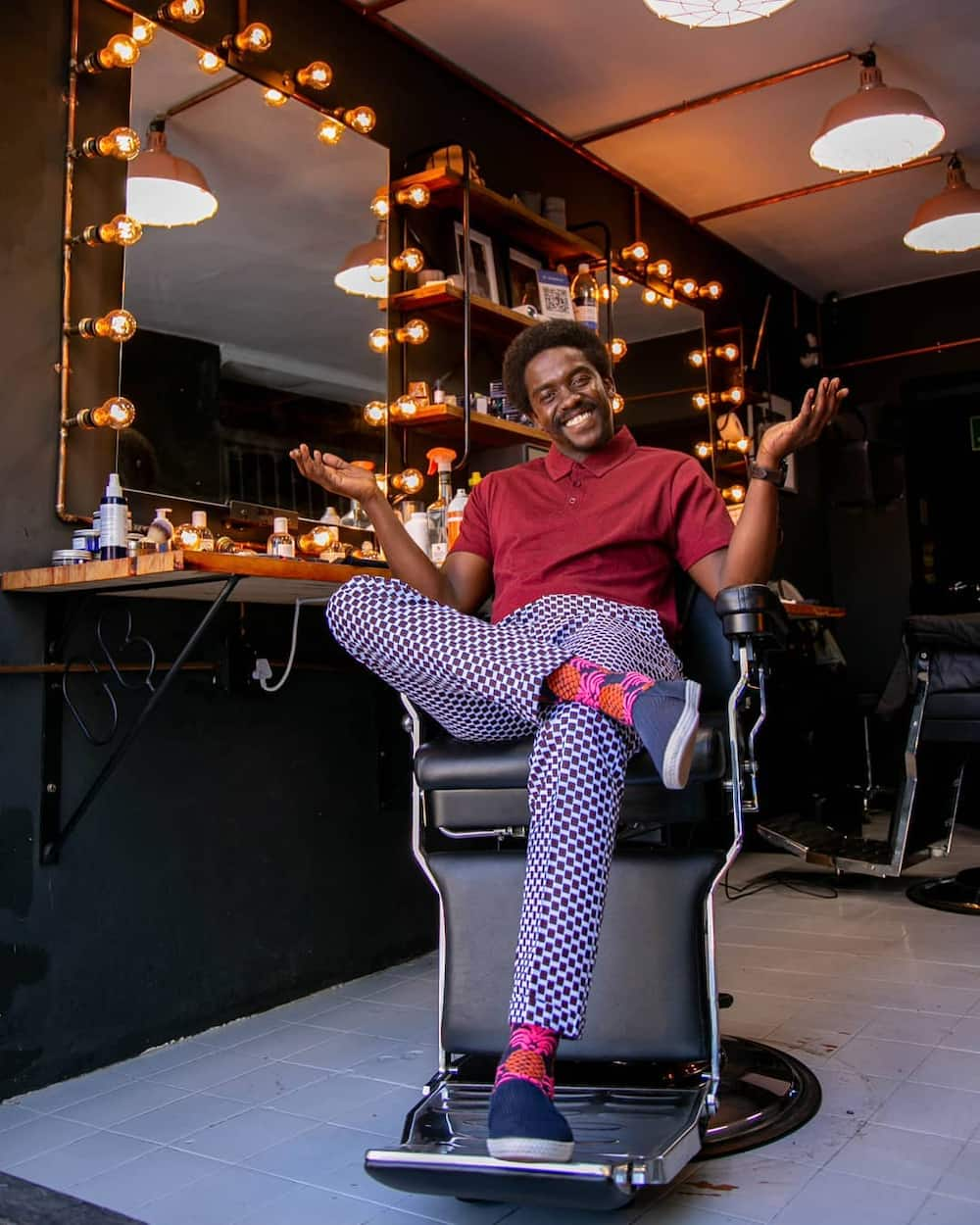 Mma Moeketsi- 2018
Primeval Kill
10000, BC
His role in Primeval Kill catapulted him to the top since it was his first Hollywood appearance. He played Jojo alongside Dominic Purcell of the Prison Break series. Malema played Young Gisani in the film White Lion that went ahead to win three Golden Horn horn SAFTA awards in 2010.
This versatile actor has also made appearances in theater productions such as:
All Balls
Umuzi ka Vusi
Woza Albert
Thabo Malema has had appearances in advertisements for Yogi-sip, Lotto, Lovelife, and BioPlus. One of the most notable commercials is the voice work in SABC's TV license adverts. In 2010, he travelled to Uganda and Niger to work on the industrial theater launch for a telecommunications company, Airtel.
Thabo Malema nominations
This brilliant actor's work has not gone unnoticed. In 2015, he was one of the nominees of South African Film and Television Awards (SAFTAs) Golden Horn Awards in the category of Best Actor in a lead role – TV Comedy, for his role as Khaya, in Single guys. Although he lost to Thomas Gumede, a co-cast member in the show, Thabo Malema's dedication to his craft has not wavered one bit.
What is Thabo Malema net worth?
The net worth of this actor is currently unknown.
Social media
Thabo Malema actor is on social media where he posts some of his thoughts. He is not very active on these pages, and that explains why he has such a low following for a person that popular. His most active page is Thabo Malema Instagram, which has an audience of slightly over three thousand six hundred followers.
His Twitter platform has a measly eight hundred and thirty-one followers with only thirty-three posts. In this platform, he engages his fans through tweets and retweets of what is trending. Malema posts his work and promotional material for his films through these handles. You can find Malema by following these social media handles:
Twitter:@malema_thabo
Instagram: @thabo_malemasa
A dream is all it takes to realize one's goals. Thabo Malema has put this philosophy to the test by accomplishing what most actors can only dream of. With his dedication to the production of films, this passionate actor will be gracing our TV screens for a long time to come.
READ ALSO:
Chi Mhende bio: age, baby, partner, Queen Sono, Generations, profile, what is her Nationality?
Cameron van der Burgh bio: age, spouse, brother, education, medals, profile
Toya Delazy bio: age, real name, parents, songs, albums, profile
Source: Briefly.co.za