Anatii bio: age, family, AKA, songs, Iyeza, albums, profile
Anatii is one of South Africa's most famous artists to emerge in recent years. What most people do not know is that he got his start much earlier, having produced his first song in Grade 4. For this and other interesting facts about the artist, read our biography below!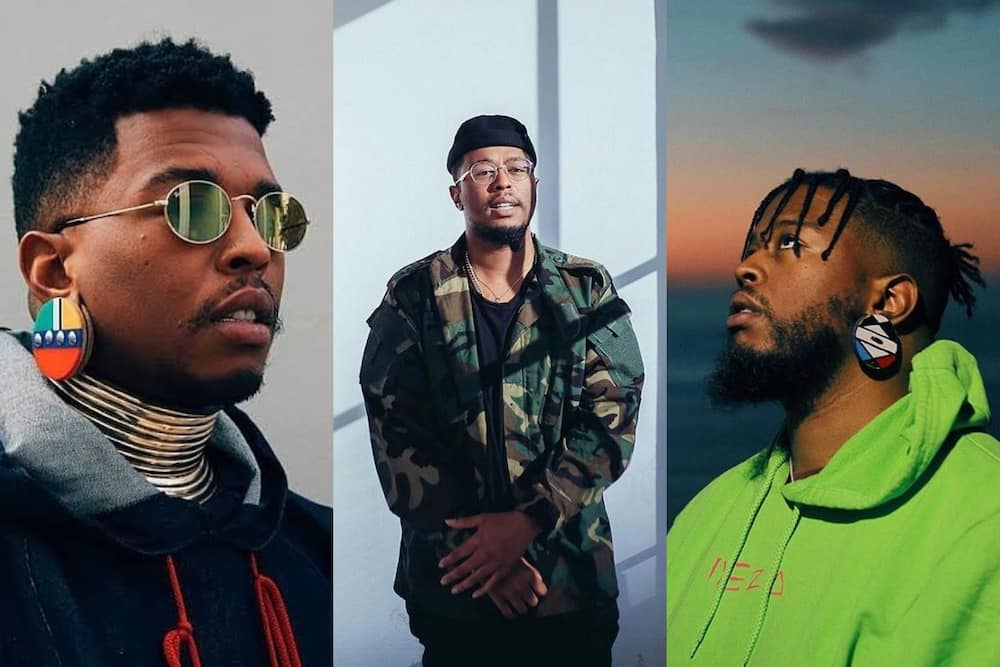 Anatii is considered one of the most talented artists working in South Africa's music scene today. Apart from having hits of his own, he has helped other artists to have big hits of their own, including Beyoncé and Childish Gambino. Read on to learn more about the man behind the name.
Profile summary
Real name: Anathi Bhongo Mnyango
Stage name and nicknames: Anatii, Electronic Bushman
Age: 27 years
Date of birth: January 26th, 1993
Place of birth: Bhisho, Eastern Cape
Nationality: South African
Occupations: Rapper, singer, producer, songwriter, influencer
Languages used in music: English, Xhosa
Zodiac sign: Aquarius
Instagram: @anatii
Twitter: @anatii
Facebook: @ThisIsAnatii
Website: anatii.com
Anatii age
He was born Anathi Bhongo Mnyango on January 26th, 1993, making his current age 27 years.
Family and early life
He was born in Eastern Cape's town of Bhisho. Among the many businesses, his family owned a boutique and he says this contributed to his interest in fashion. His father stressed the importance of education so he had to focus less on music early on in his life. His father was also a radio presenter and this made him interested in music.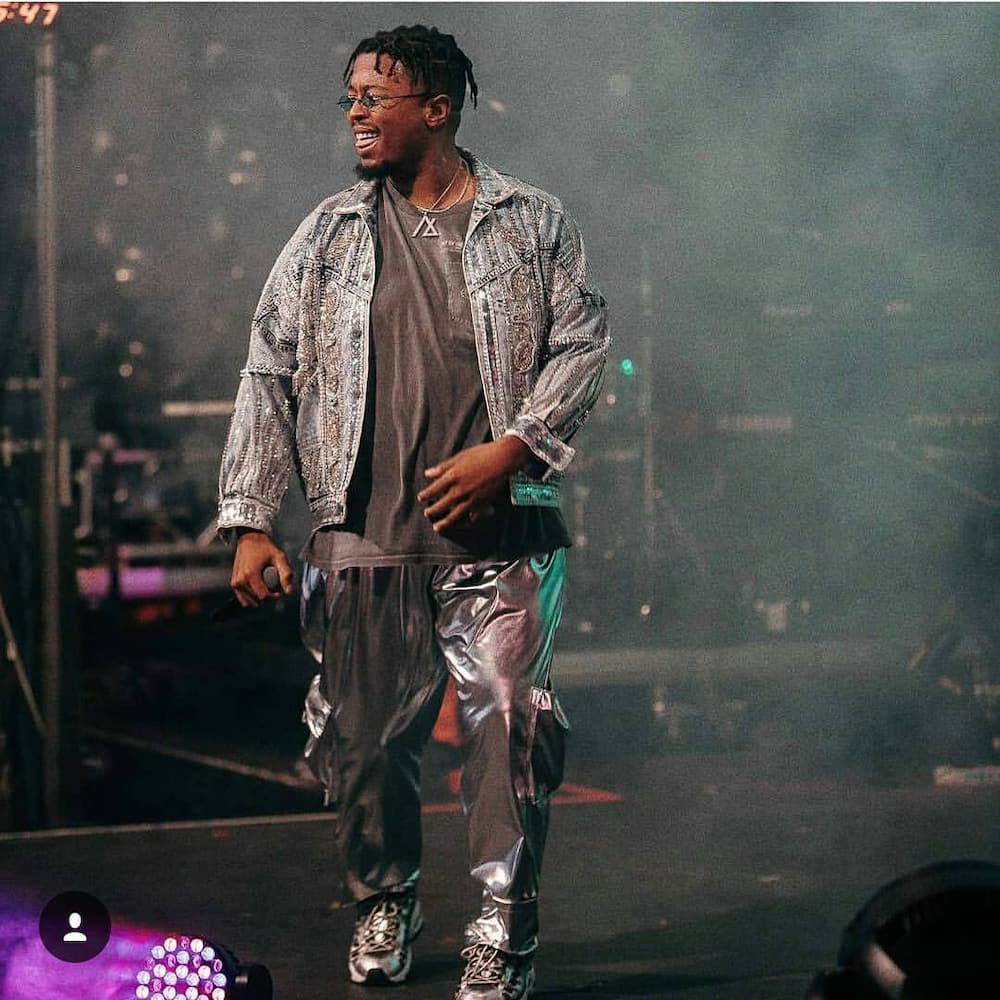 They relocated to Johannesburg but his father passed away shortly after this. He was 15 years old at the time.
READ ALSO: Aphiwe Dyantyi biography: Age, measurements, injury, drugs, education, salary, and Instagram
Career
Around the time of his father's passing, one of the songs he had made started being played on the radio. He became more focused on music and saved money to buy a laptop to pursue the dream. His first stage name was Thundacat, given to him by Da LES. He changed it to Anathi Royale before changing it to the current one.
At 16, one of the songs he helped produce was played at the opening ceremony of the 2009 FIFA Confederations Cup. Since then, he has worked with artists such as Beyoncé, Jay-Z, Cassper Nyovest, Omarion, and more.
In 2017, he was selected as the influencer of the year by The Young Independents. GQ named him one of the best-dressed men in South Africa, and the United Nations High Commission for Refugees (UNHCR) selected him as one of their influencers for the LuQuLuQu Project. Forbes named him in their Top 30 Under 30 list in 2018. His other awards are the following:
2015 South African Hip Hop Awards – Best Music Video Award for The Saga (by Anatii ft AKA)
2015 South African Hip Hop Awards – Best Collaboration Award for The Saga (featuring AKA)
2017 South African Hip Hop Awards – Best Collaboration Award for 10 Fingers with AKA
2019 Soul Train Music Awards - The Ashford & Simpson Songwriter's Award for Brown Skin Girl by Blue Ivy Carter, Beyoncé, SAINt JHN and Wizkid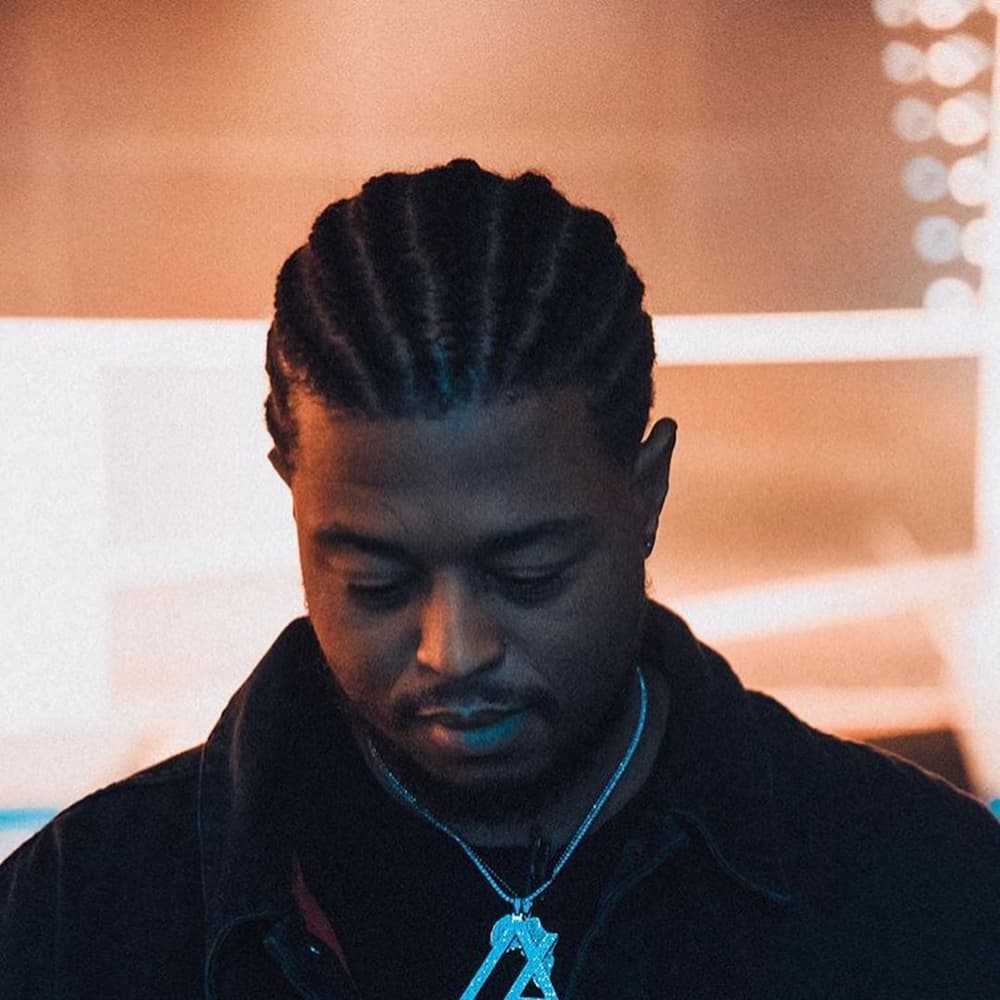 Anatii albums
The albums he has released so far are:
Iyeza (2018)
Anatii Iyeza was released on October 5th, 2018. It is his latest album and it sounds completely different from his other projects. In an interview, he said:
Iyeza changed my life and the energy when I made the album was organic. I know no one will pay attention to it now because it is not mainstream hip-hop but when music hits your soul, you feel it. I feel like the youth is ready for this kind of music. This generation is eager to do things differently…
The album, which includes songs such as Anatii Ntloni and Anatii Wena, tackles subjects such as his relationship with his ancestors, manhood, masculinity, and social issues. It is done mostly in Xhosa because he says his native language is easier for him to make music in than English.
The tracklist is as follows:
Wena
Ngozi
Ehlatini
Ndaweni
Zion (Interlude)
Ntloni
U Sangthanda Na?
Vuka
God My Best Friend
Thixo Onofefe
READ ALSO: Zikhona Sodlaka biography: Age, speech, profile, Nomhle Nkonyeni, Generations, Instagram and contact details
Artiifact (2016)
This was his first album. It features one of his most well-known songs, Anatii – The Saga. It was released on September 9th, 2016, and its tracklist is as follows:
Almighty
Pray for the Children
Freedom
Akheko (featuring Faarrow)
Feeling on Me
Proper (featuring Tiwa Savage)
Hours
Tell Me (featuring Omarion)
Overdrive
Thanda
Walk Away
Y.A.W.I. (Interlude)
The Saga (featuring A.K.A.)
So Many Rooms
The Long Way
Hold On (featuring Uhuru)
Jump (featuring Cassper Nyovest and Nasty C)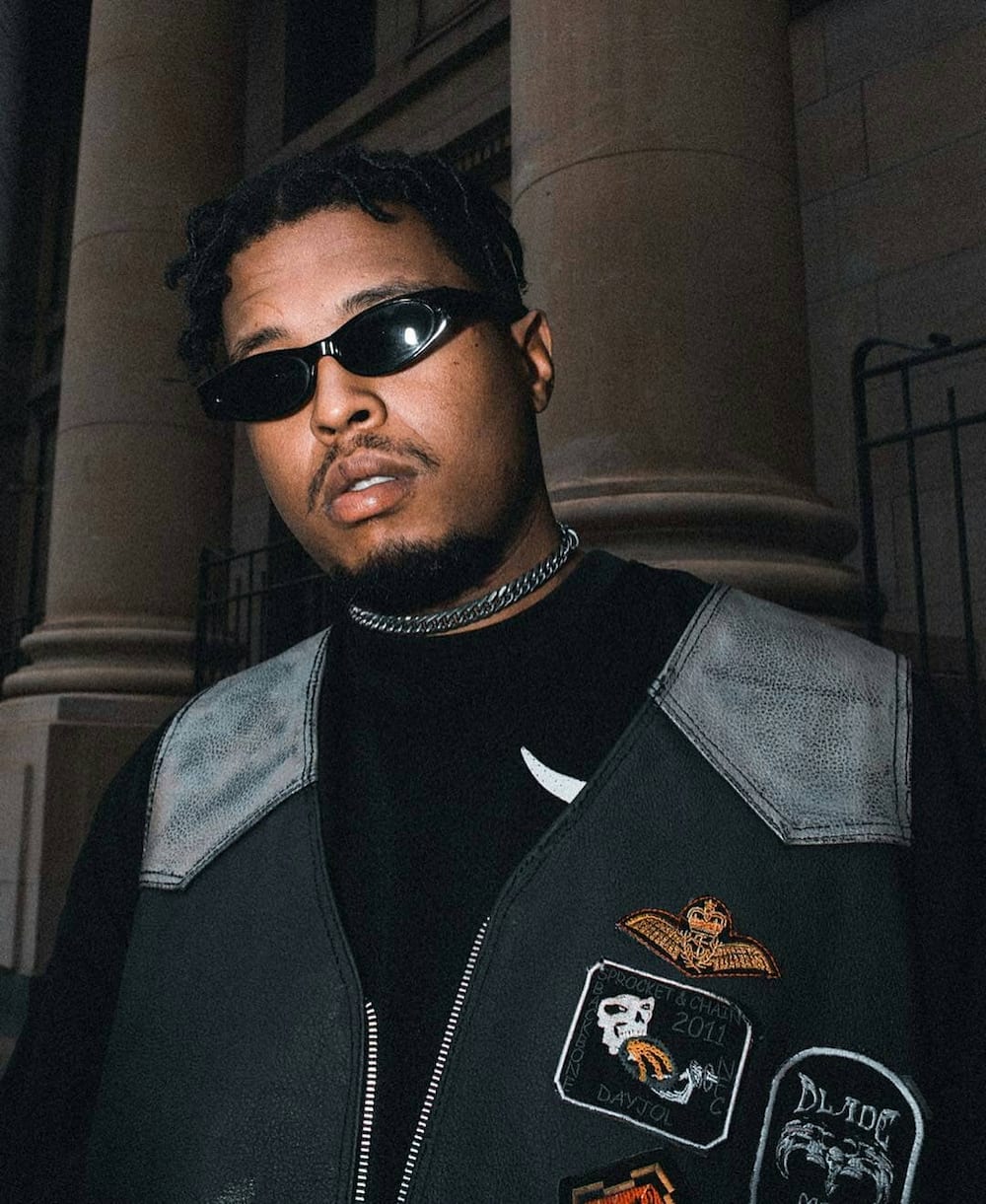 Be Careful What You Wish For (2017)
This is the joint album by Anatii & AKA. The tracklist is as follows:
Bryanston Drive
10 Fingers
Psalm.1000
How You Like Me Now !/?
Camps Bay 3
Holy Mountain
Don't Forget To Pray
Angelz
Jesus Plug
The Saga
READ ALSO: Kim Engelbrecht biography: age, husband, wedding, series, Movies, TV shows, Instagram, Interview and net worth
Anatii songs
The songs he has worked on for other artists as a feature, songwriter, or producer are too many to be listed here, but they include the following heavy-hitters:
MOOD 4 EVA by Beyonce, Jay-Z, and Childish Gambino
Brown Skin Girl by Blue Ivy Carter, Beyonce, SAINt JHN, and Wizkid
Open Up by Omarion
Way Up by DJ Dimplez featuring Cassper Nyovest and JR
Tse Tswembu Tse Blind by Cassper Nyovest featuring DJ Drama
Back & Forth with Du Boiz
Body Melody with Metallic Dragons and Bando Jonez
Amalobolo with Jay Spitter
Deny with JR
Everywhere You Go with Portia Monique
Sexy Lady with Batundi and Gemini Major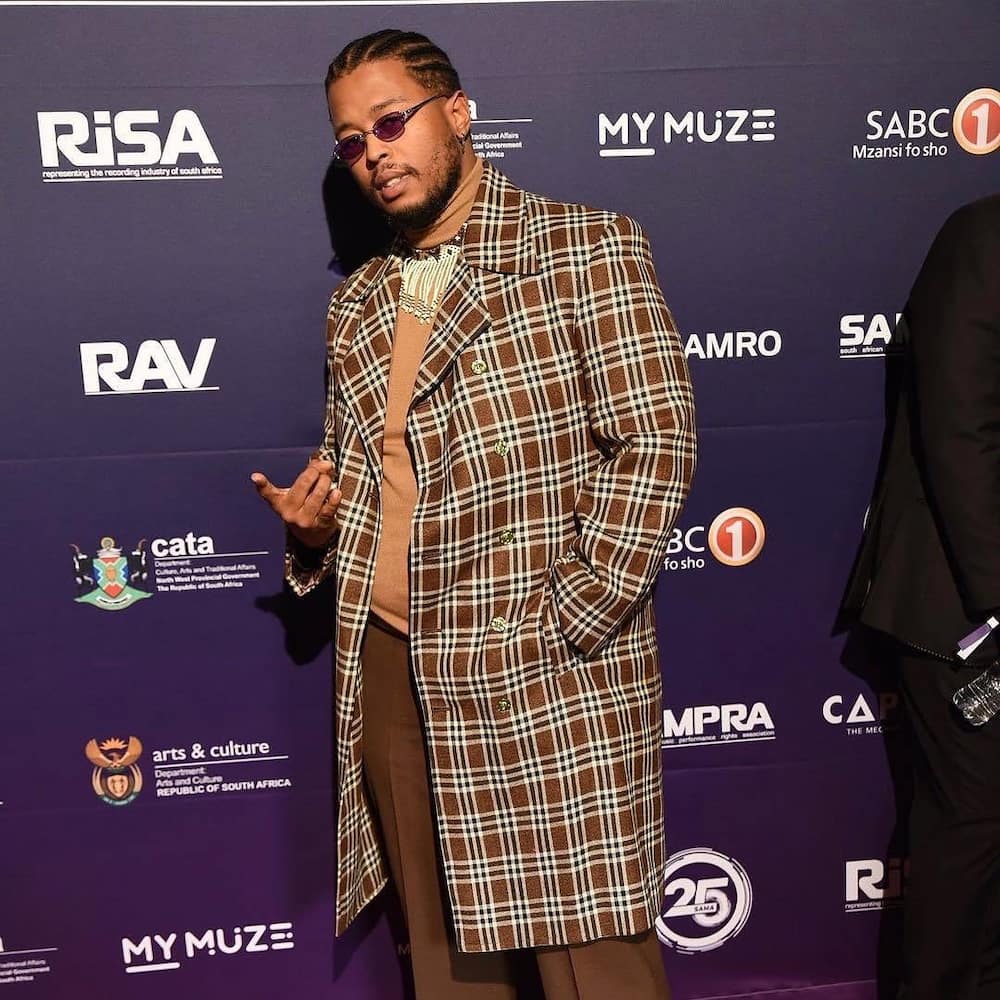 Relationship with AKA
He revealed in an interview that he met AKA in the early 2000s when his mother would book him for performances at her company's family golf days. AKA would usually go back with him to his mother's place where he had a studio and they would hang out together but never made music.
At one point, he played The Saga for AKA in the car and he liked it, so they worked on it together. The song was successful, and his fans wanted them to have a full album together, which they would eventually provide with Be Careful What You Wish For in 2017.
However, before they could make the album, things got sour between them, and they wanted to involve other artists such as Cassper Nyovest and Riky Rick. Allegedly it was because he wanted to charge AKA ZAR80,000 for a beat. He refused and got angry because he had given him a free verse on The Saga.
They ended their beef when they ran into each other by coincidence in Los Angeles and got to work on Holy Mountain, one of the tracks on the collaboration album. When it was ongoing, there were diss tracks involved, such as Composure by AKA.
That concludes our biography of Anatii. Do you like the direction he took for his latest album? What is your favourite song of his? Did you find this article informative? If so, consider sharing it as widely as possible and feel free to drop your thoughts, comments, and feedback in the comments section below.
READ ALSO:
Embeth Davidtz bio: age, children, husband, parents, cancer, South Africa, net worth
Zandile Msutwana biography: age, sister, boyfriend, husband, family, tattoo, and stunning Instagram
Shane Eagle bio: age, nationality, girlfriend, awards, songs, albums, profile, net worth
Source: Briefly News