Tembeka Ngcukaitobi is one of the young celebrated legal practitioners in South Africa. His rise to prominence came after he joined forces with other Economic Freedom Fighters (EFF) legal team who defended a case. And since his brilliant performance in the court, his intellectual capacity has been well respected. Details about his childhood and the motivation behind his desire to be a legal practitioner are discussed in this article. Apart from those, you will also discover other interesting details about him including his recently-released book.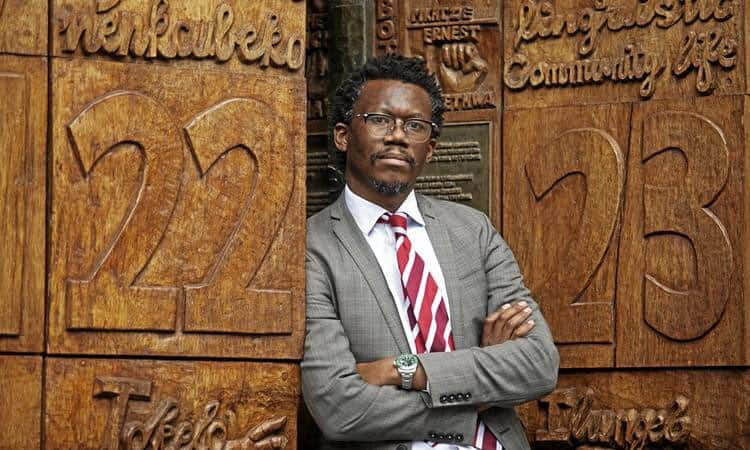 Tembeka Ngcukaitobi used to be the son of a migrant labourer who worked in the mines in Johannesburg. He grew up in a small village called Cala, which then, was seen as barren, and so, his family only had a few sheep and a couple of goats that they looked after. Despite their humble background, the environment he found himself in left him with no option except to go to school.
Tembeka Ngcukaitobi biography
Adv Tembeka Ngcukaitobi is a South African lawyer and also known to be an advocate of the High Court. Known for his brilliance right from his childhood days, his passion for becoming a lawyer was not by accident, but he has made the decision becasue of his father. And luckily for him, being a top student in his matriculation year, the opportunity to study law automatically opened up to him.
READ ALSO: Tango Ncetezo biography: Age, marriage, parents and Instagram
While recalling those days, as published on the Independent Media website, Ngcukaitobi said he found out that his father had started studying law through the University of South Africa before his death. So, the motivation to be whatever his father could not achieve partly inspired him to study law. Advocate Ngcukaitobi had his undergraduate studies on a bursary at the University of Transkei because he could not afford the costs, and it was afterward that he did his LLB at the University of Transkei (UNITRA).
As part of Tembeka Ngcukaitobi CV, he also has two Master of Laws (LLM) degrees from Rhodes University as well as the London School of Economics. Then, as a member of the South African Law Reform Commission (SALRC), he is also a political activist, author, and public speaker. His published book "The Land Is Ours: South Africa's First Black Lawyers and the Birth of Constitutionalism" is widely recognised.
Following his impactful contribution for South Africans, Tembeka Ngcukaitobi received a recommendation to become a senior counsel in just eight years after he became an advocate. Usually, consideration for an appointment for the silk status comes only after someone had spent twelve years. Then, when he was asked about the importance of the achievement to him, Tembeka said:
For me personally, it is a satisfying but daunting moment. But I think it also sends a message that it is possible to overcome structural barriers in a profession which is traditionally dominated by white men and persons with access to privilege.
How old is Tembeka Ngcukaitobi?
Ngcukaitobi was given birth to on the 25th of December, 1979, which means that Tembeka Ngcukaitobi age is 39 years as at the time of writing this piece.
READ ALSO: Lebo Mothiba biography: Age, measurements, current team, stats, salary, and Instagram
Tembeka Ngcukaitobi place of birth
If you have been desirous to know where the vibrant advocate Ngcukaitobi was born, interestingly, his place of birth is Transkei, which is one of the Bantustans.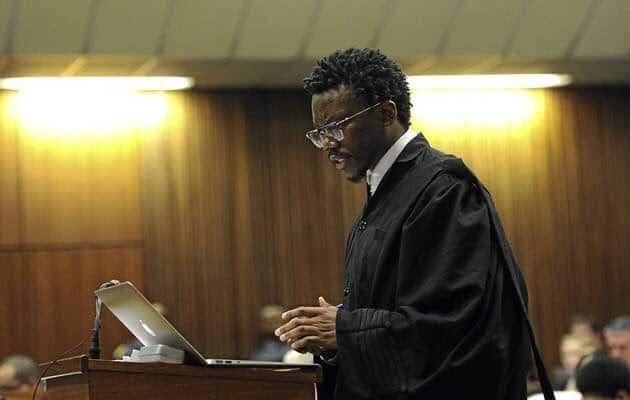 Tembeka Ngcukaitobi book
As an author, Adv Ngcukaitobi has released a few books including "The Constitutional Law Casebook" and "Collective Bargaining in the Workplace" which were co-authored. Then, in 2018, he released a personally-authored book titled "The Land Is Ours: Black Lawyers and the Birth of Constitutionalism in South Africa"
The Land Is Ours is about the story of the first black lawyers in South Africa who practiced towards the end of the nineteenth century and the early twentieth century. It analyses different legal cases which they took. The Land Is Ours is available in local bookstores and on international online bookstores like Amazon.
Tembeka Ngcukaitobi EFF
One of the greatest moves of Advocate Tembeka Ngcukaitobi is choosing to be part of the Economic Freedom Fighters (EFF) legal team that argued for the release of the state capture report in the North Gauteng High Court. He became the mastermind behind the filing of papers for the EFF in the Constitutional Court on President Jacob Zuma's need to implement on Nkandla.
This was after the Cooperative Governance Minister Des van Rooyen sought for the delay of the report's release based on the Gupta family's influence on how President Jacob Zuma ran his administration. And following the legal mind which he used to steal the show using well-thought-out legal arguments and the depth of knowledge from which he discussed the merits of the case, he became more popular and commanded the respect of many.
Ngcukaitobi went on to say, "To be honest, I was surprised. I was not expecting Malema to sing my praises. Obviously, I take pride in the Constitutional Court ruling and the role I played as an advocate, but it is not something I want to be known for. I was not alone. There were other people involved who played important roles in this case."
Tembeka Ngcukaitobi quotes
Black people did not only lose the land, they also became enslaved. They lost their cattle and also lost their culture. It was a complete total subjugation of the people.
South Africa's colonial past is probably one of the most brutal and one of the most violent across the entire European settlement in Africa. Land dispossession was a violent encounter.
The brutality [of land dispossession] is probably illustrated in the hypocrisy of it. In part, it was called modernity which was meant to be civilization, the imposition of Christianity, the imposition of education.
The 1913 (Land Act) has done nothing except to formalise the status quo. This was meant to be a white man's country.
Tembeka Ngcukaitobi firm
Based on the Tembeka Ngcukaitobi profile, the celebrated legal practitioner practices with Fountain Chambers, Duma Nokwe Group, as a junior member. His areas of practice include Administrative Law, Constitutional Law, and General Regulatory Law.
Tembeka Ngcukaitobi contact details
To contact Tembeka, you can use the details below:
Phone Number: 011 282 3700
Fax Number: 011 884 6453
Email Address: tembeka.ngcukaitobi@gmail.com
Tembeka Ngcukaitobi Instagram
Ngcukaitobi has a social media presence and interested people follow him on his official pages to get the latest details about him and his career. So. you can also follow him, among other social platforms, on his official Instagram page.
Following the grounds that he has broken in his career, Tembeka Ngcukaitobi has become a source of inspiration to the younger ones in the country, and especially those who hope to thread his career path. Also, his perseverance, humility, and hard work have been part of what keeps him going and even gradually walking him to the peak of his career.
READ ALSO: Bongani Khumalo biography: age, measurements, Tottenham, interview, current team, stats, salary and net worth