There is so much that one person can do when it comes to being talented. However, this does not apply to Nadia Beukes, who is a South African TV presenter, actress, singer, MC, and voice over artist. She took the entertainment industry by storm when she was a finalist of Zing, a reality duet singing show. Nadia has since broken so many barriers and become the incredible entertainer that she is today.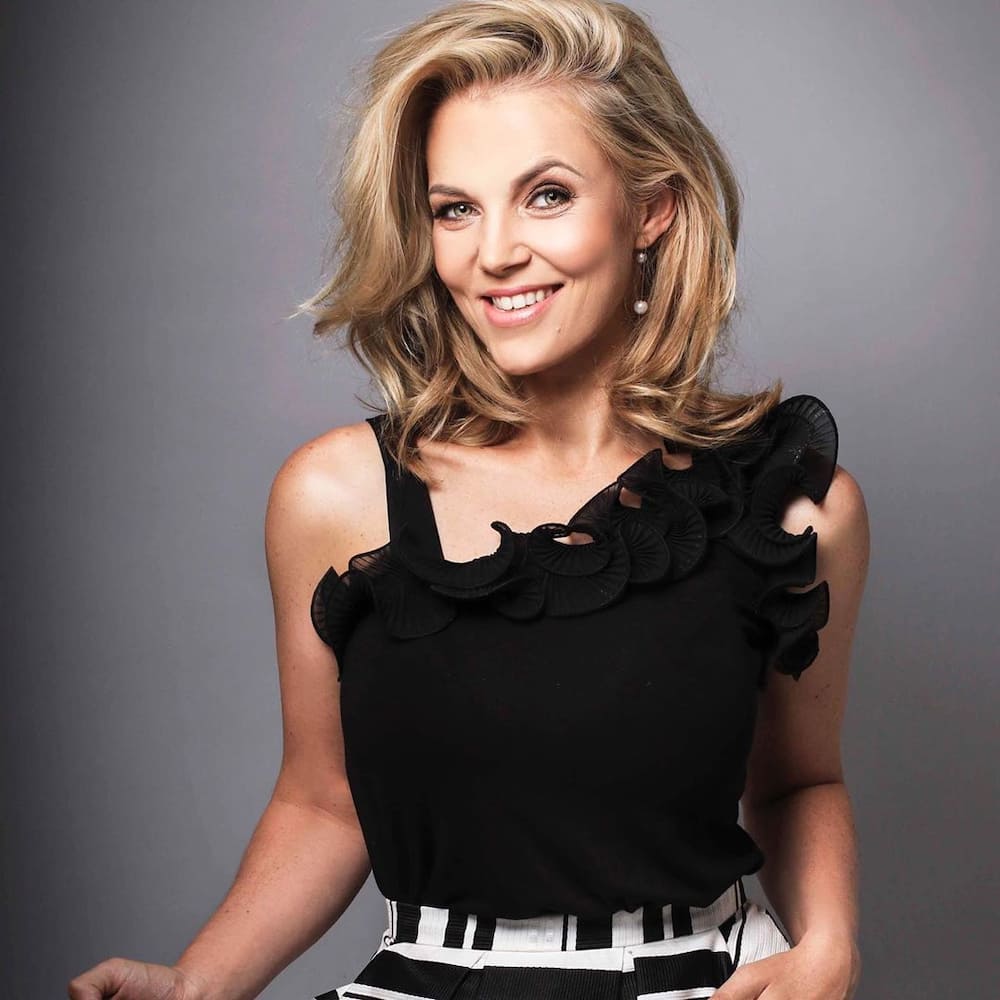 Best known as a continuity presenter on DStv's Afrikaans-language kykNET, South African television presenter, actress, singer/songwriter, and dancer Nadia Beukes has a lot of vocal credits. These credits include her field presentations on some TV productions, soap opera appearances, singing with a Capella group, and doing various MC and voice projects. With her honors degree in Marketing Communication, Beukes has enjoyed incredible success in the entertainment industry. She also has a beautiful baby boy with her husband, David de Villiers. The incredible media personality enjoys being a part of the vibrant entertainment industry and hopes her journey will inspire others to go after their dreams.
Nadia Beukes profile summary
Full name: Nadia Beukes
Profession: TV presenter, singer, actress, MC and voice over artist
Nationality: South African
Eye color: Green
Hair color: Blonde
Height: 168 cm
Ethnicity: Caucasian
Birthdate: August 19, 1982
Age: 37 years
Nadia Beukes Bio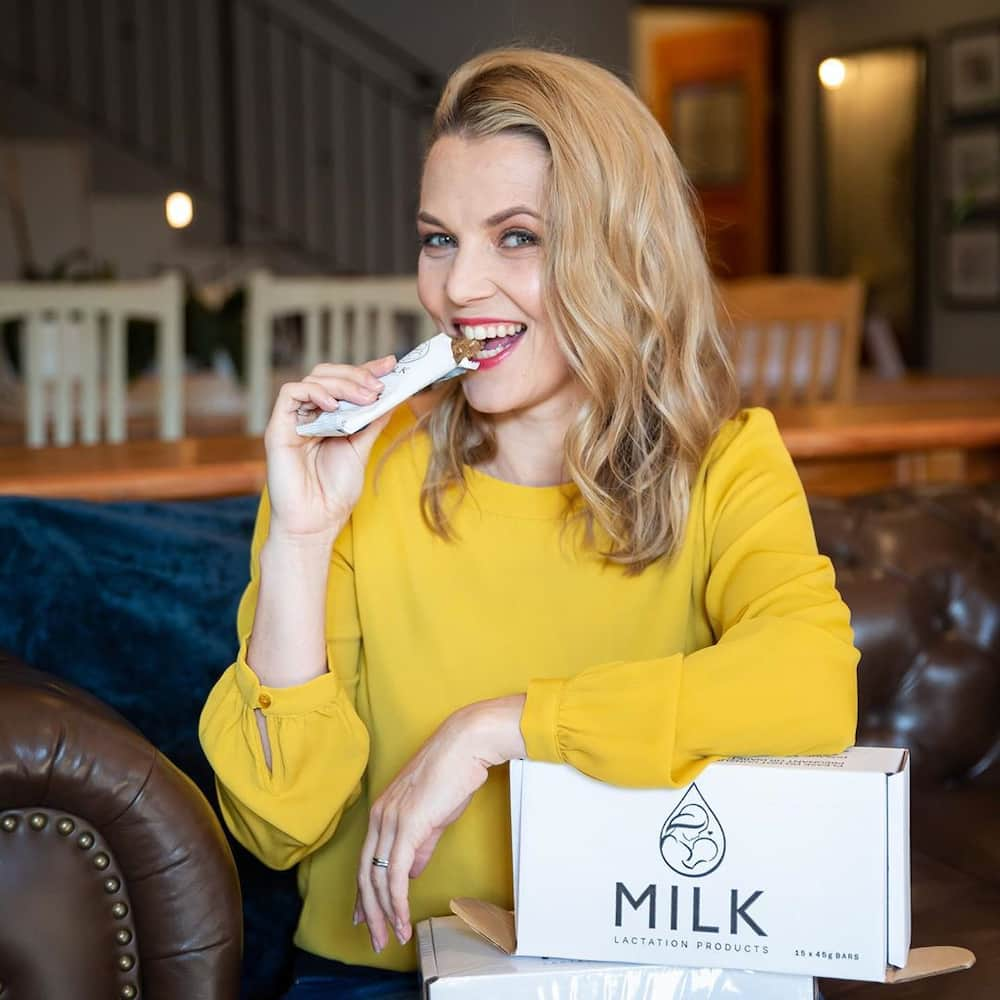 Nadia Beukes is a TV presenter, actress, singer, MC, and voice-over artist with an honors degree in Marketing Communication. Her entertaining career began when she entered a reality duet singing show 'Zing' that aired on kykNET and became a finalist. Later on, Nadia became a member of the acapella group Cutt Glass and toured South Africa with the group for three years. She released her debut album titled 'Brieweboks' when she was a member of the group 'NX'. Beukes has also been a member of the girl group The Dahlings.
The media personality has taken up many acting roles on stage, TV, and the big screen. She has also worked as a radio presenter and co-host of Die Groot Ontbyt. This was one of a kind hybrid radio and TV show that aired live simultaneously on TV and radio.
With the help of the production company Lions Head and kykNET, Nadia explored South Africa and found love for lonely farmers by being an anchor on the extremely popular reality program Boer Soek 'n Vrou season 7 and 8. Her TV presentations also included field presenting on Tuine en Tossels, EkoNET, and Dekor. Other presentations on her list of credits include continuity presenting on kykNET, live co-presenting on Mnet Magic to the Max, and other corporate productions.
READ ALSO: Brighton Ngoma biography: age, son, girlfriend, Vitiligo, Scandal and Instagram
The largest stage Beukes has stood on as MC was the Huisgenoot Skouspel stage in the Superbowl and Grand West Casino in 2014. However, she has been an MC on so many other amazing stages like Pendoring Awards, SARIE voorbladgesig, kykNET; stages at art festivals, ladies mornings, pageants and so many other corporate ones.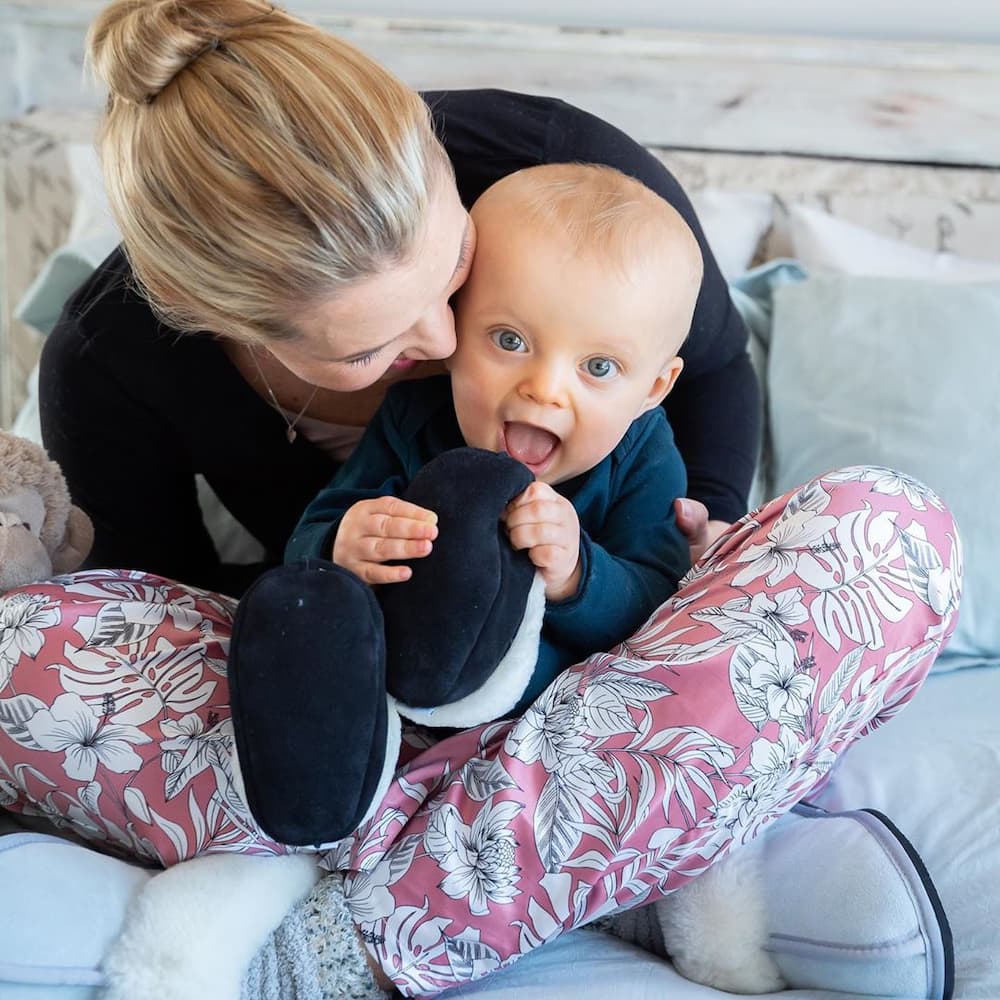 Nadia's stage credits include Musical Theatre productions ensemble work in the pantomimes Snow White, Pinocchio, Rochy Horror, Miss Rock, and appearing as the lead character in Tree Aan, Ester and Liefling, and Dirty Dancing. Her film credits include Die Spook van Uniondale, Born to Win, Pretville, and recently Mooirivier, where she portrays a single mom known as Marcelle. Beukes' youth production credits include the role of Kallie in Bundu Buddies and as a puppet and voice-over for the character Toko in Thabang Thabong.
As a TV actress, the superstar has featured in 7de Laan as Brenda P, Hartland as Esme, Binneland as Nerina Franks, Sterlopers as Ingrid Cilliers and Getroud Met Rugby season 5 and 5 as Iva Muller. Other production credits include Top 10 short film screened at the annual Silwerskerm Film Festival in Cape Town.
Nadia Beukes Getroud Met Rugby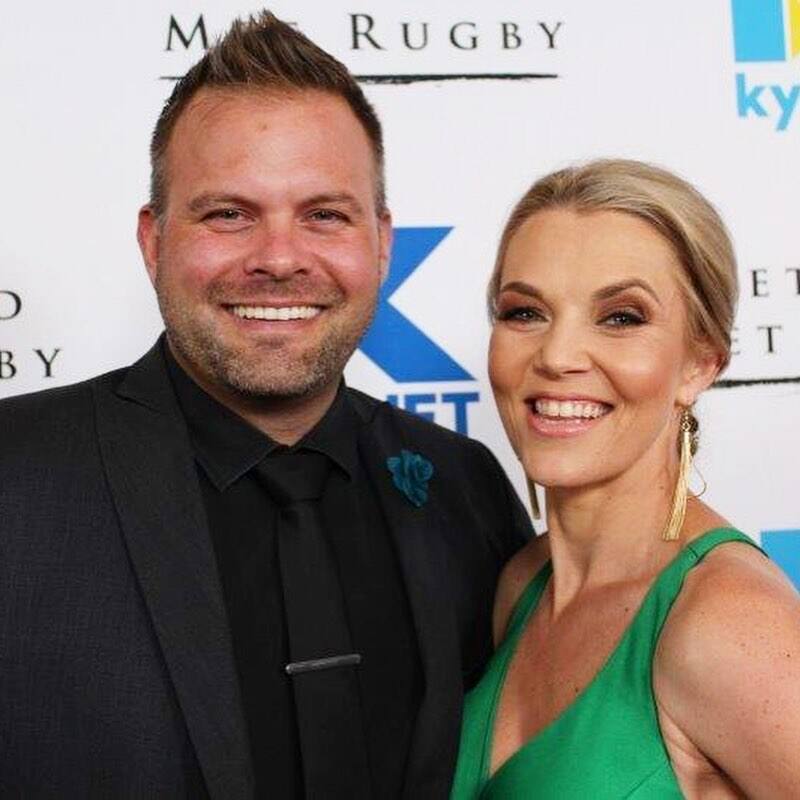 The TV show, which translates to Married to Rugby in English, is a drama that revolves around four stars of a Johannesburg rugby team and their wives as they become involved in various interconnected scandals. Marketed as an Afrikaans language version of the British TV show Footballers' Wives, South African TV series premiered on kykNET on April 7th, 2009. From 2016, Beukes has featured as a sports psychologist on the daily Getroud Met Rugby soap opera that airs weekdays on kykNET.
Nadia Beukes trourok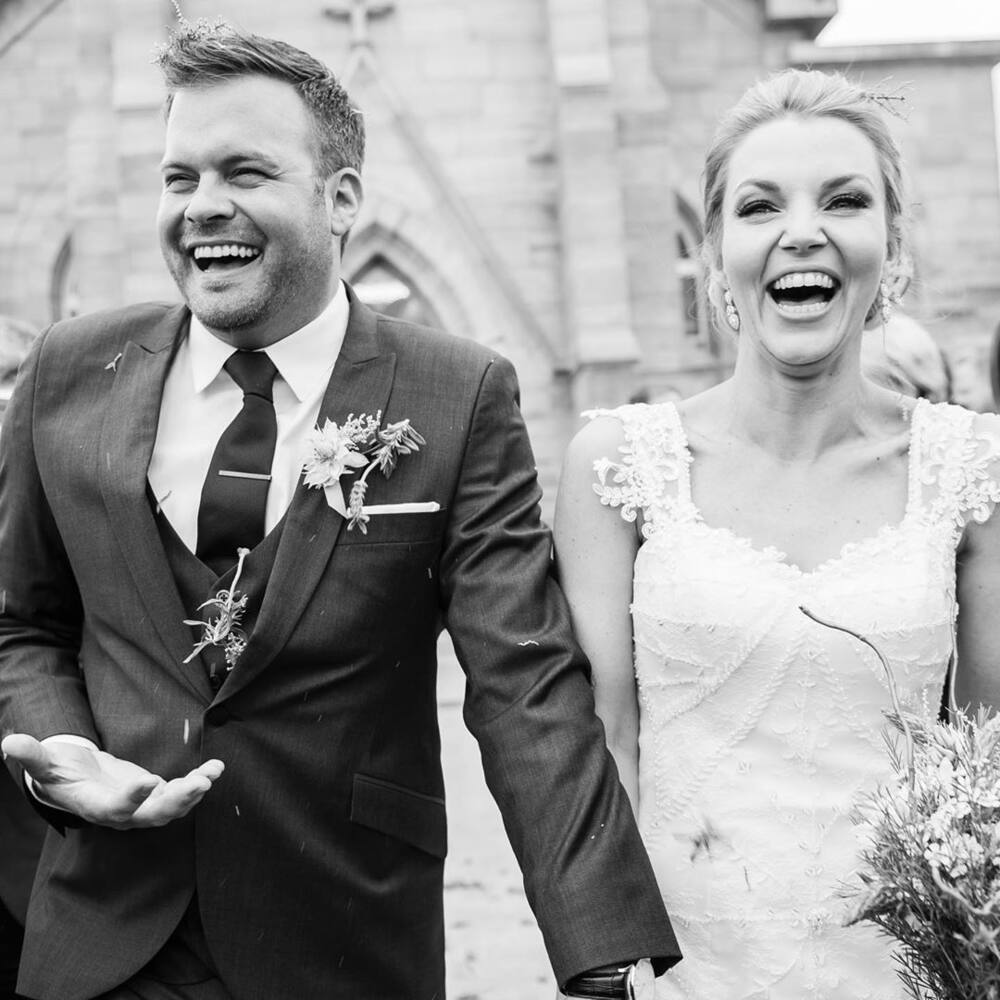 Nadia's trourok or wedding dress in English was not the traditional white color that most brides are expected to wear on their wedding day. She went for a champagne-colored Diaan Daniels creation. The dress was extremely gorgeous, and she did look her best.
Nadia Beukes family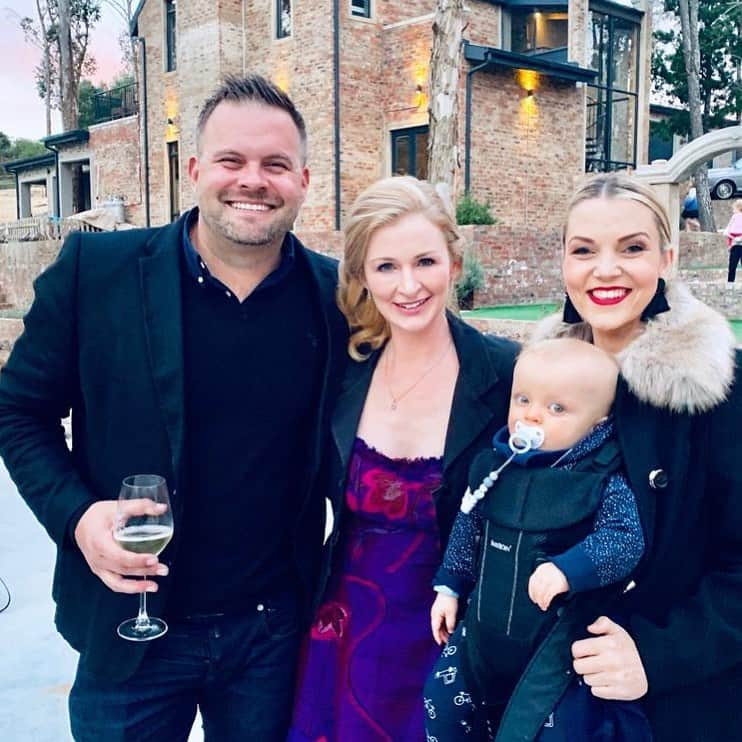 The South African TV personality is married to husband David de Villiers, and the couple welcomed a baby boy in August 2018. Nadia shared vacation pictures on her Instagram that showed her strolling down the beach with her son in her arms. The family of three was also featured on an exclusive photo shoot on the cover of Huisgenoot magazine.
Nadia Beukes weight loss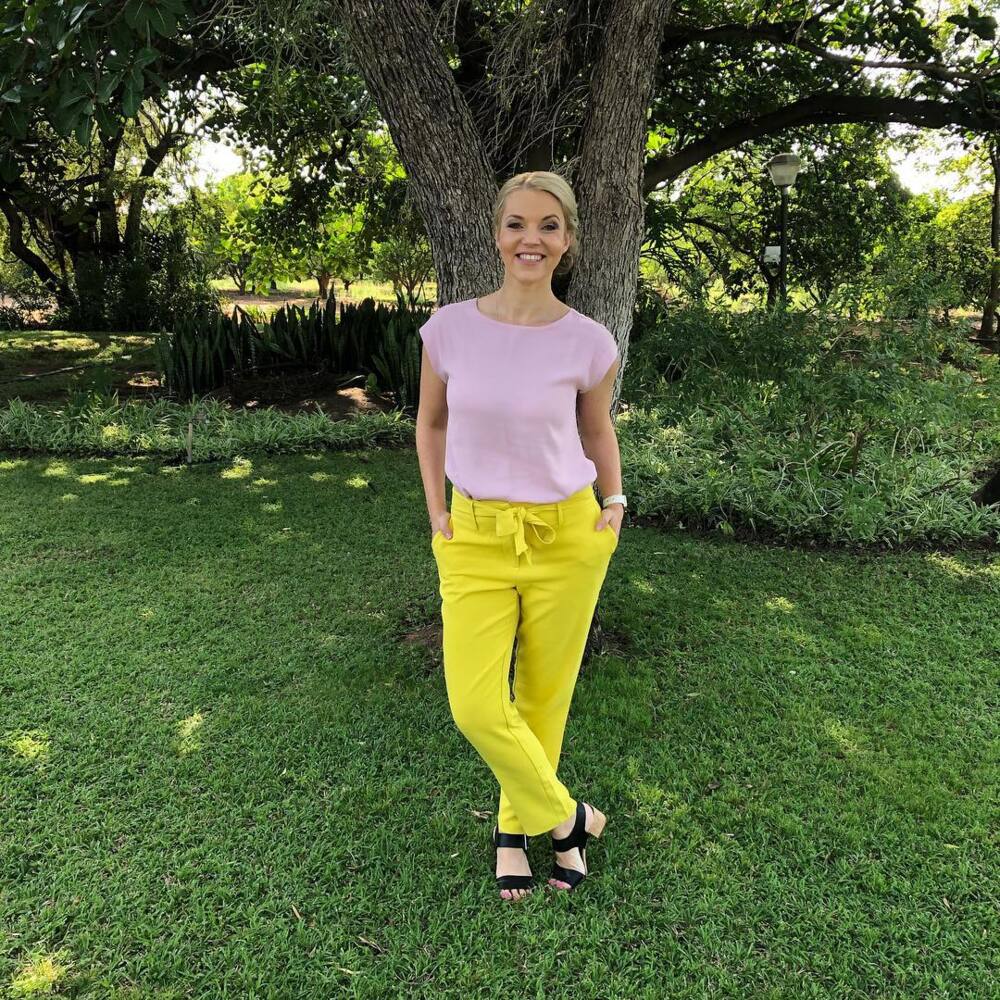 South Africa's fastest-growing Slimming and Detox Diet a 21 Day Kick Start challenge is used by many men and women and has attracted celebrities like Nadia. The purpose of the challenge is to enable people to lose those unwanted kilos and give them the motivation to continue living the healthy life they have always wanted.
Nadia Beukes Instagram
Beukes' Instagram handle has around 47.8k followers and follows 4,559 people. She shares photos of her adorable baby boy, her family work and other things that she is passionate about.
It is incredible to have a media personality who wants to inspire others, and that is exactly what Nadia Beukes is all about. She believes that any dream you have is achievable and wants others to be inspired by her journey and go after their dreams. The TV personality who is also a singer, songwriter, and voice-over artist has made incredible strides in the entertainment industry and is still doing wonderful things.
READ ALSO: Jamie Bartlett biography: age, children, wife, parents, TV shows, movies, nominations, awards, quotes, net worth, and Instagram