Blade Nzimande is a man that all South Africans know about. What you may not know is the struggle that led to his rise to his current position. Blade is a man who is a force to be reckoned with, as he has been fighting for the regime since he was a young man. Read on to find out more facts about this man who has dedicated his life to serving South Africa.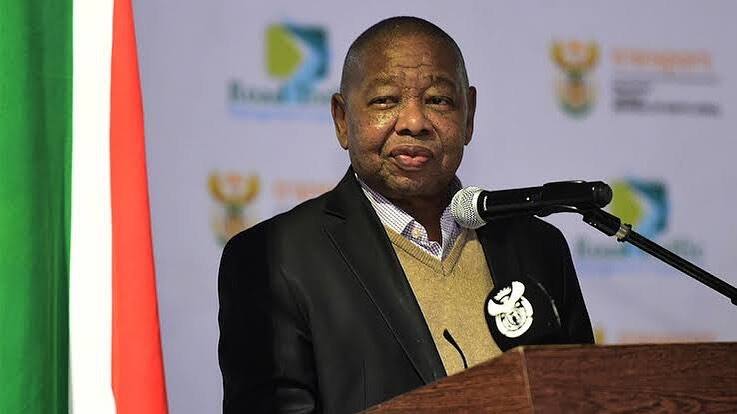 In this article, we delve into the exciting life of Minister Blade Nzimande. Starting from his early life, his education, his activities involving activism, his government positions, his wife and children, including much more.
READ ALSO: Andile Ramaphosa age, children, wife, wedding, parents, education, scandal, Instagram and net worth
Blade Nzimande Profile
Full Name: Bonginkosi Emmanuel' Blade' Nzimande
Date of Birth: 14th April 1958
Blade Nzimande Age: 61 years old
Parents: Nozipho Alice and Philip Sphambano
Wife: Phumelele Ntombela-Nzimande
Current Position in Government: Minister of Higher Education, Science, and Technology
Other Positions in government: Minister of Transport South Africa, Minister of Home Affairs, and Minister of Higher Education and Training
Blade Nzimande early life and education
Blade started his life in Edendale, which is close to Pietermaritzburg in April 1958. His father, Philip Sphambano, was a Shangaan herbalist from Mozambique. He has two other siblings, Mano Nzimande and Mxolisi Nzimande. He is the eldest of three.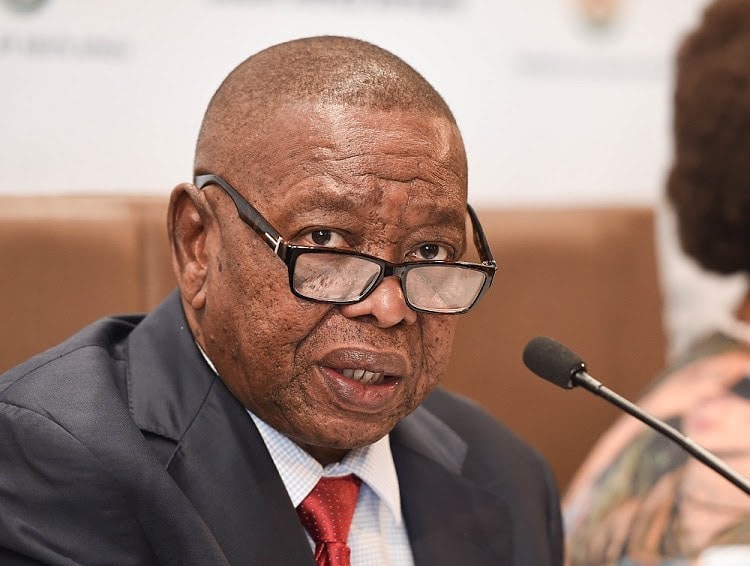 His first school was the Henryville, a Roman Catholic School. He later joined the Plessiers Lower Primary School. He then went to the Mthethomusha Primary school in Edendale, which was started by his mother and grandmother. After this, he went to the Georgetown High school in Edendale, where he was matriculated in 1975.
In 1976, he joined the University of Zululand to study for a Bachelor of Arts in Public Administration and Psychology. He, however, became very politically active in the school, joining various boycotts and demonstrations in the school. He then went back to finish his studies in 1977 and then completed it in 1979.
After his graduation, he joined the Azanian Students' Organisation (Azaso). By aligning himself with them, he gained a lot of knowledge on the policies used by the African National Congress (ANC), which was when they obtained classified ANC information.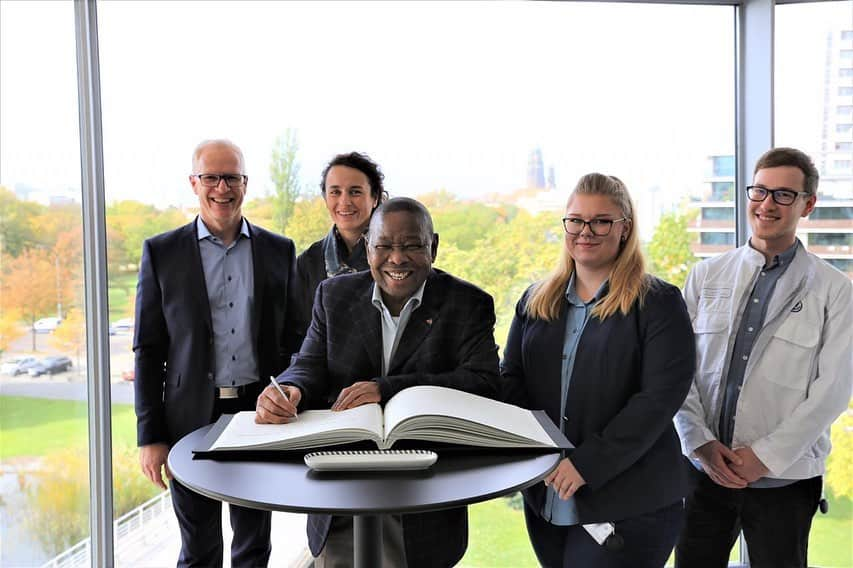 He then completed his Psychology honours degree at the University of Natal in 1980. By 1981, he had a Master's degree in Industrial Psychology, and later, he attained a PhD from the same university, where he studied corporate guerrillas in South Africa. Until the time he was done with university, Blade was active in Azaso.
Blade Nzimande early career
After school, in 1982, Nzimande relocated to Durban and joined the Dambuza Youth Organisation. This organisation was linked to the United Democratic Front (UDF).
At this time, Nzimande was due to get his life started. He joined the Tongaat Hulett Sugar LTD as an intern. During his internship, he met Jay Naidoo, and at this point, he started working with unions, where he would take lead roles in tackling various issues. This saw him quit his job in 1984 to work in that sector fully.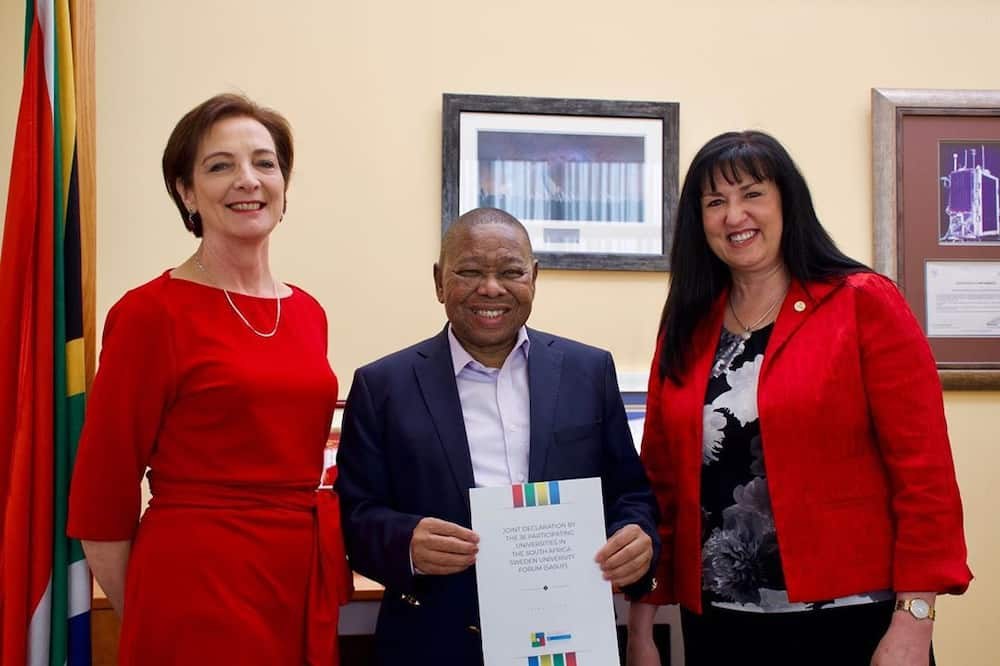 He was later offered a job at the University of Zululand as a lecturer in the Umlazi branch. He became the founder of the Department of Industrial Psychology in the campus. He also accelerated his support within the trade unions and ended up serving on the board of the South African Labour Bulletin. This happened in 1986. In these labour unions, he would teach the history of trade unionism to try and sensitize people on crucial issues.
While in Umlazi, Blade held clandestine Marxist classes with the students at the university before he joined the University of Natal in Durban to be a lecturer in the Department of Psychology. Here, his voice became louder because he wrote articles, produced various plays, assisted in seminars, and he also initiated cultural activities.
READ ALSO: National minimum wages 2019 in South Africa
Blade Nzimande and the South African Communist Party
Who formed SACP? The South African Communist Party (SACP) was formed in 1921 by concerned citizens and was declared illegal in 1950. They were vital in the struggle to end apartheid, the system of oppression. Blade Nzimande is the current General Secretary of this organisation.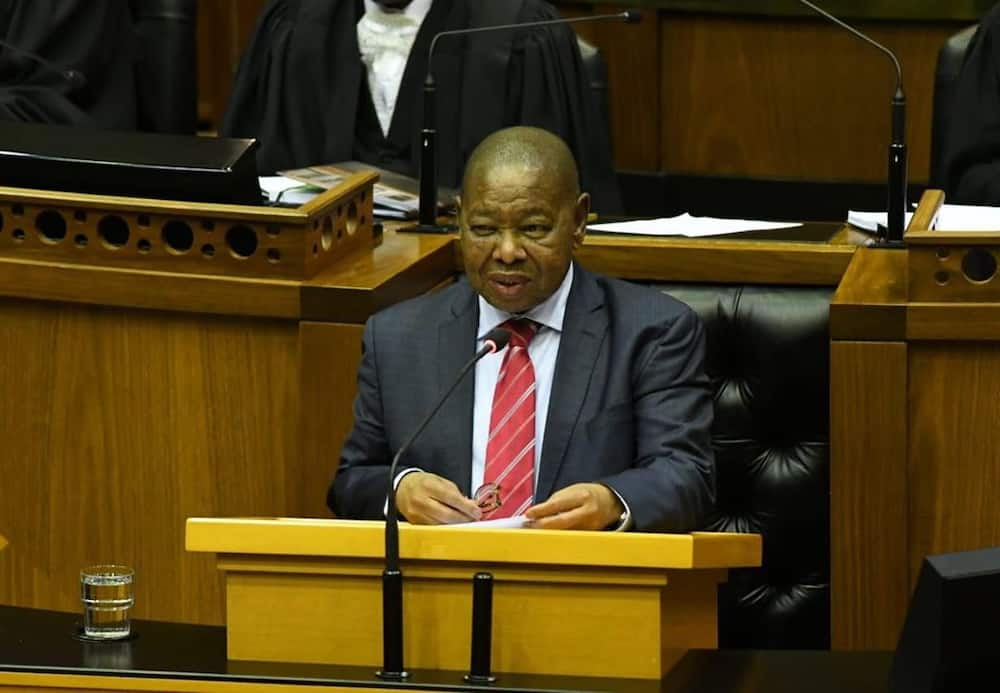 With this position, he has put several ministers and presidents on the hot seat by being very vocal about opposing their corruption and economic policies.
Thabo Mbeki
Blade Nzimande was very vocal about his disappointment with the way Thabo Mbeki was leading the country. He was deliberate about his want for Thabo Mbeki to be removed from power. The interim successor, Kgalema Motlanthe, was also not spared. He was attacked because he declined to sign a bill that would give ANC control over television and also because he fired Vusi Pokoli.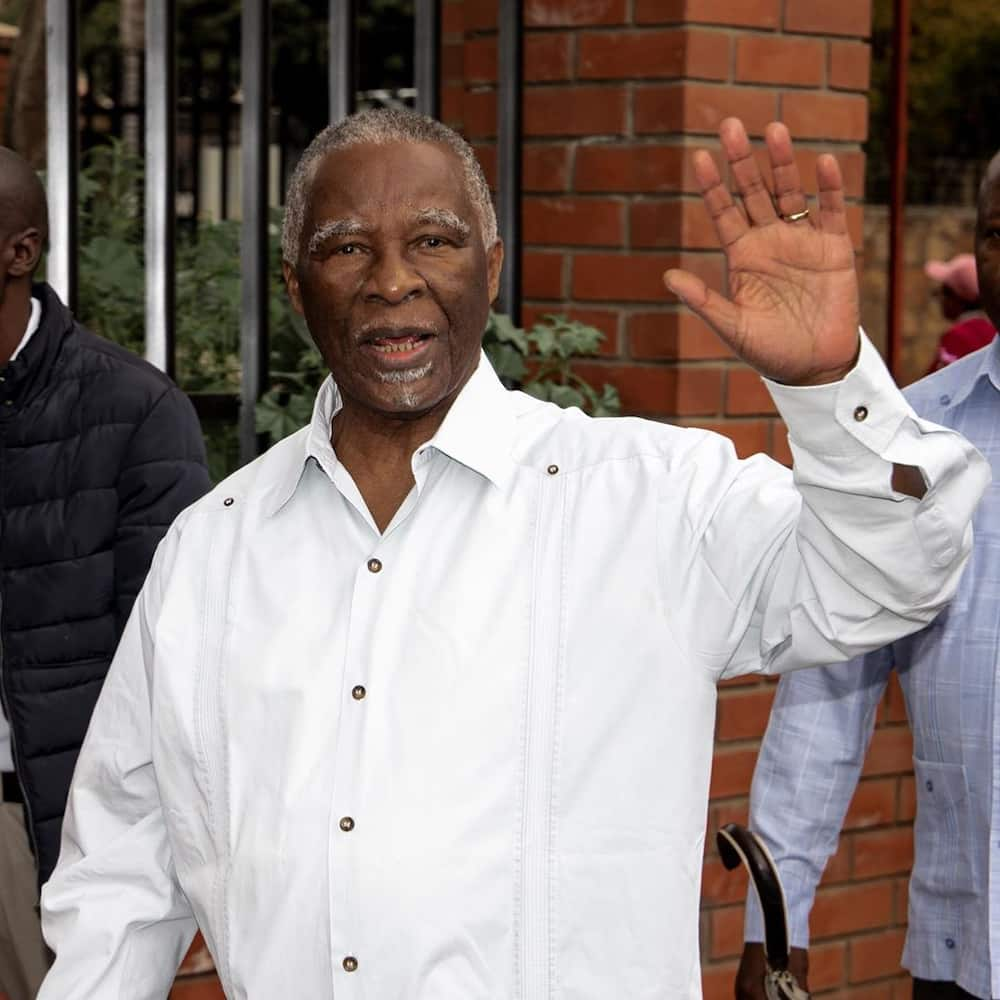 However, several years later, in 2017, Blade regretted going against Thabo Mbeki. Thabo, who is now considered a lesser evil compared to Jacob Zuma. He said that replacing Thabo with Jacob Zuma did not solve their problems.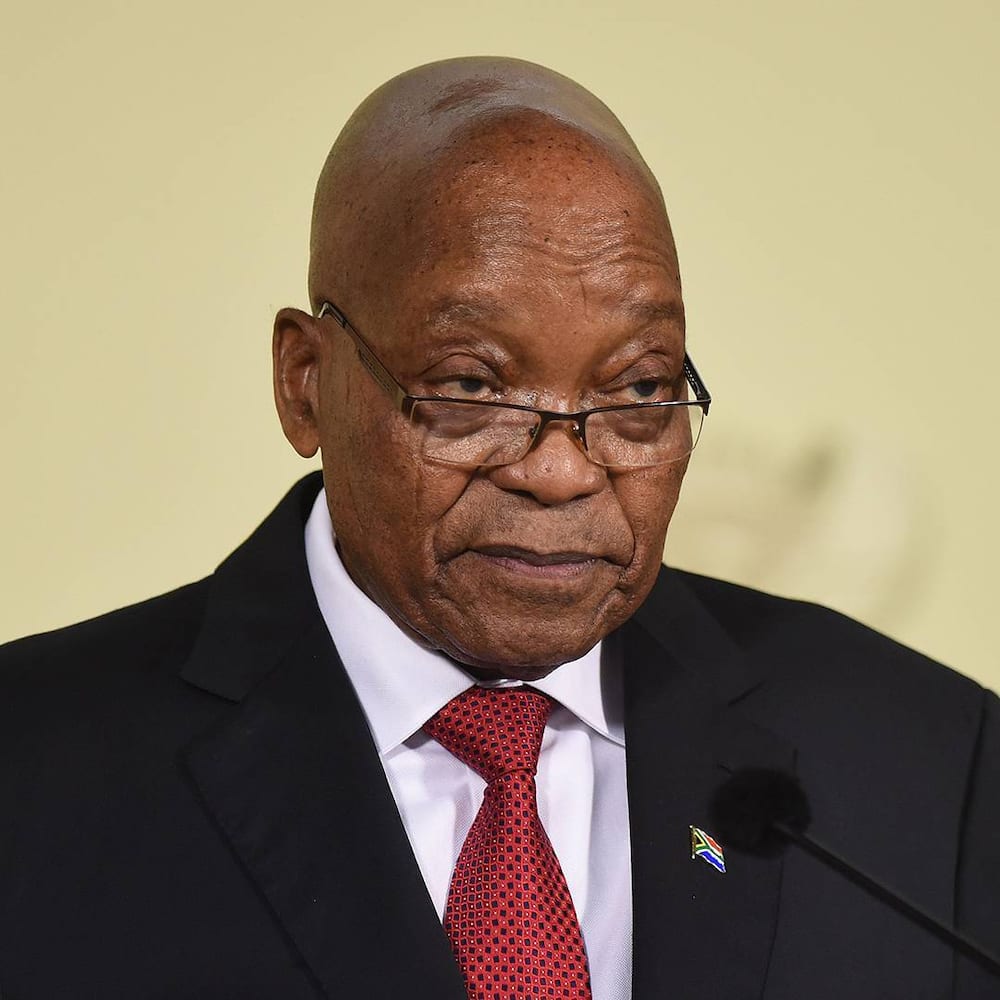 Blade Nzimande Family
Parents
Not much is known about his father other than the fact that he immigrated to South Africa from Mozambique as a herbalist. His mother, however, was an amazing woman who passed away in 2017 after a short illness.
Wife and children
Blade Nzimande wife, Phumelele Ntombela-Nzimande, was recently curbed in a scandal when her position at SABC was made redundant. Her high salary scale made it hard to make another post available to her. It was said that she was working hard with the parliament to get rid of the current board. All this was done to alleviate the cash crisis.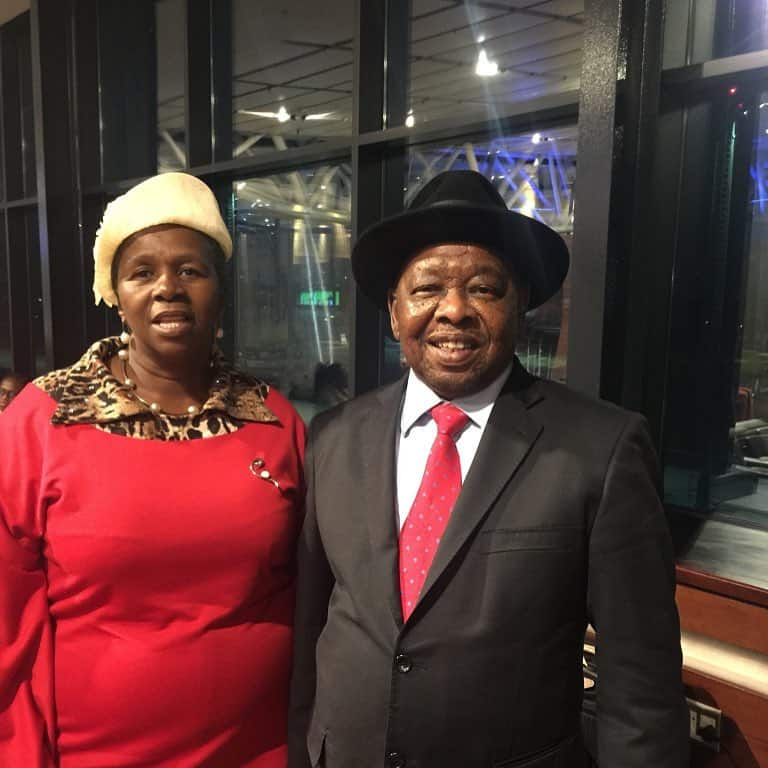 Two of their children, Lunga Nzimande (the lastborn) and Nkululeko Nzimande, are the ones in the limelight. Lunga made the news when he became a pilot, something that was always a dream of his. His brother, however, made the news when it was reported that he was rising in the ranks at work based on the fact that he is well connected.
How do I contact Blade Nzimande?
There has been some Blade Nzimande memes circulating on the internet and yet he is also very active online. As a concerned citizen, you can find the Minister of higher education Blade Nzimande contact details below.
Postal Address: Private Bag X174, Pretoria, 0001 and Private Bag X9192, Cape Town, 8000
Street Address: 123 Francis Baard Street, Pretoria and 120 Plein Street, 2nd Floor Room 236, Cape Town
Phone: 012 312 5911 and 021 469 5170
Fax: 012 323 5618 and 021 465 4761
Home affairs Pietermaritzburg: 181 Church St, Pietermaritzburg, 3201
Facebook: Bonginkosi Blade Nzimande
Blade Nzimande Twitter: Minister Dr. Blade Nzimande
Instagram: minister_dr_blade_nzimande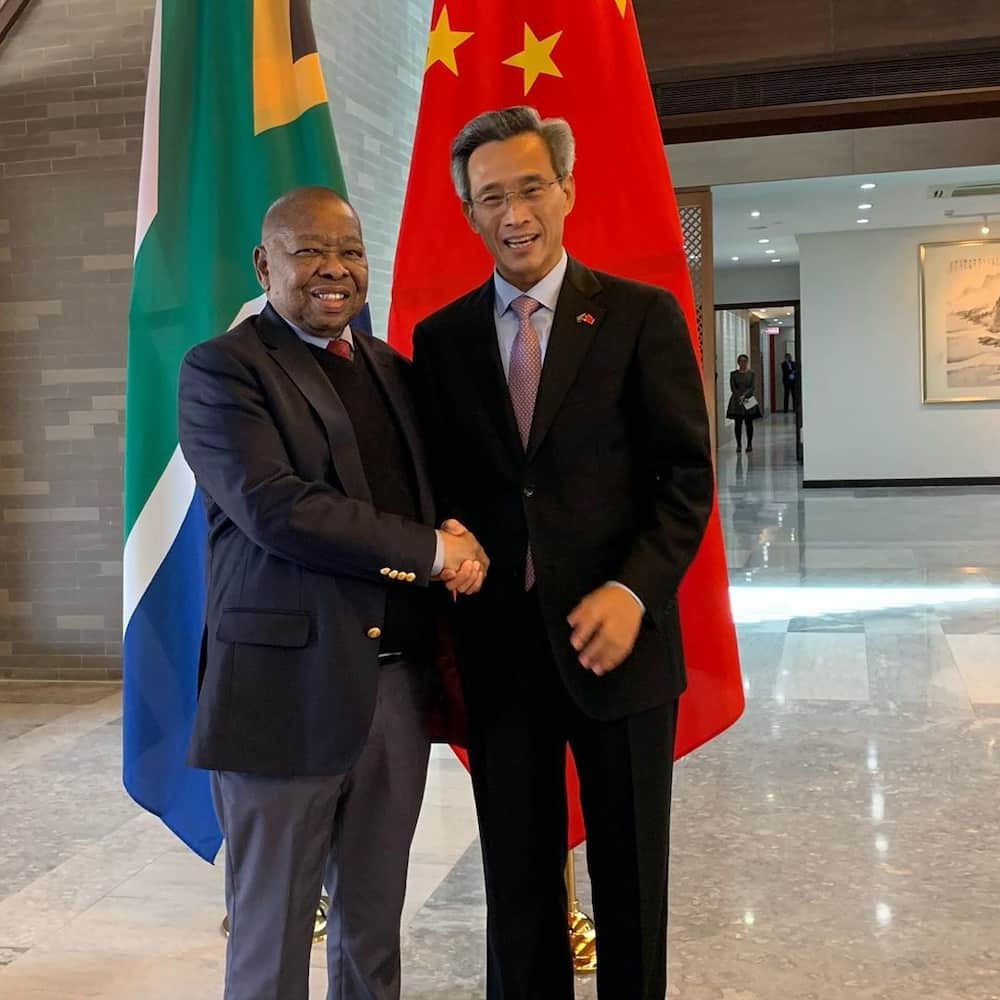 That is all the Blade Nzimande news you need to know. Blade Nzimande 2019 has set himself up as someone who would like to do everything right with the South African people. So, for those asking 'what happened to Blade Nzimande?' The answer is: he is working for you.
READ ALSO:
King Mswati age, children, wives, siblings, education, buy rolls Royce, house and wealth
Mogoeng Mogoeng age, children, wife, education, qualifications, prayer, and salary
Xolani Gwala biography: age, daughters, wife, ex-wife, salary, 702 death and cause of death
Thabo Mbeki age, children, wife, foundation, books, quotes, education, house, and contact details