Jonathan Moyo is one of Zimbabwe's most well-known and controversial politicians. He was a key part of the Mugabe government, but he went into exile in 2017. To find out why read this article. It also has information such as Jonathan Moyo latest news, whereabouts, family, Twitter, scandals, and more.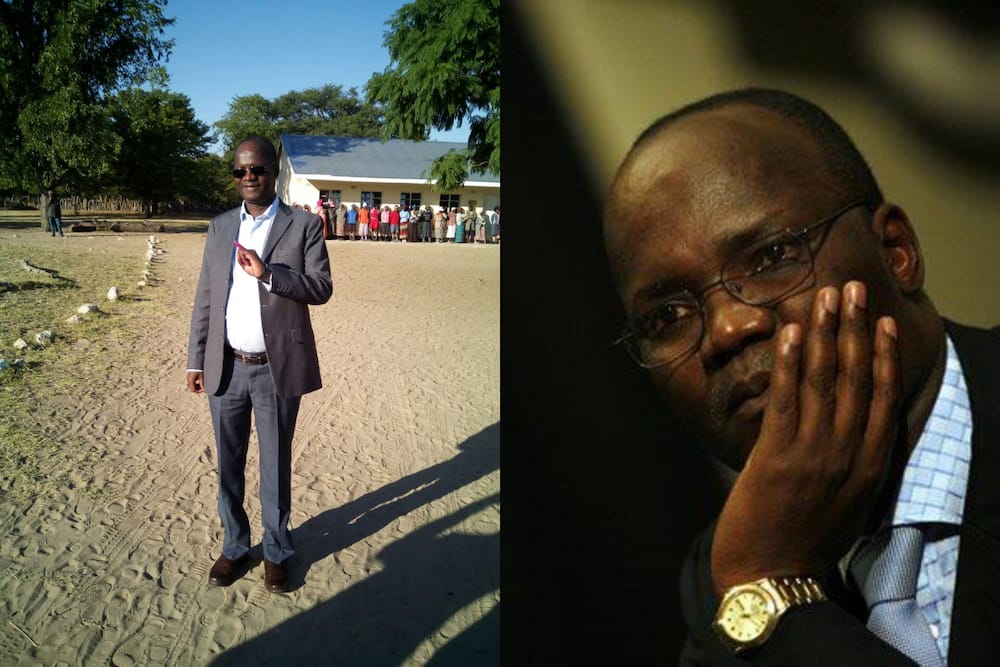 Professor Jonathan Moyo is back in the news, this time being sought for extradition from exile to stand trial. To find out his alleged crimes and more facts, read on!
Profile summary
Full name: Jonathan Nathaniel Mlevu Moyo
Date of birth: January 12th, 1957
Age: 63 years
Place of birth: Rhodesia/Zimbabwe
Nationality: Zimbabwean
Occupation: Politician, author
Marital status: Married to Beatrice Ambiyo
Jonathan Moyo Twitter: @ProfJNMoyo
Where was Jonathan Moyo born?
He was born in the Federation of Rhodesia and Nyasaland or Central African Federation (C.A.F.), part of which is what is now the Republic of Zimbabwe.
How old is Jonathan Moyo?
He was born on January 12th, 1957, making Jonathan Moyo age 63 years.
Family
His family is mainly made of his parents, wife, and children.
Jonathan Moyo parents
He was raised by his mother, who separated from his father when he was young. His father's name was Melusi Job Mlevu. He was a politician, member of PF ZAPU, and councillor of Tsholotsho.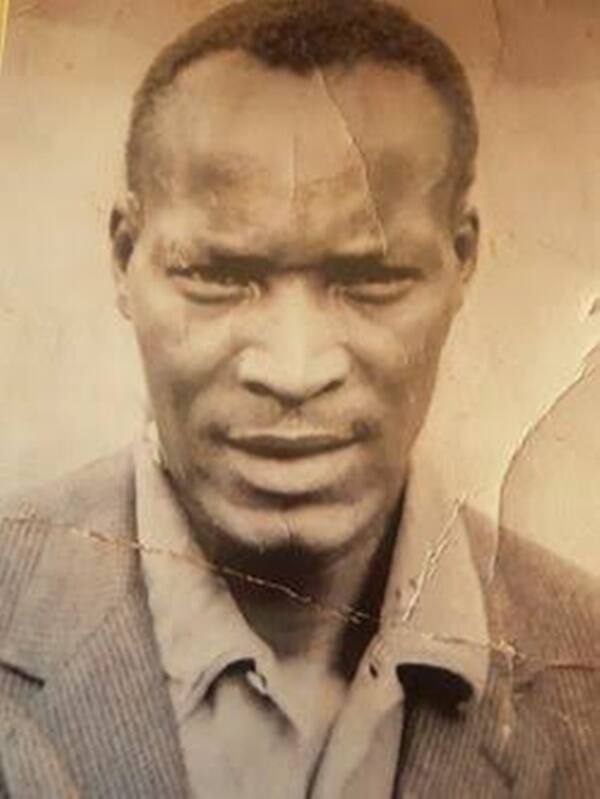 He was allegedly murdered on January 22nd, 1983 in front of his family during the Gukurahundi massacre by the Fifth Brigade and Emmerson Dambudzo Mnangagwa's Chief Information Officer (C.I.O.). Moyo tweeted that he was made to dig his own grave under torture before being shot to death and left in the open grave.
In 2016, his family sought permission from the district administrator (D.A.) of Tsholotsho to exhume and decently rebury his remains alongside his other family members. When reached for comment, Moyo denied having any knowledge about this.
READ ALSO: DJ Brian bio: age, wife, education, station, YouTube, mix, songs, profile, contact details
As for his mother, he recently tweeted that she was being targeted for intimidation. In his exact words, he alleged the following:
The Gukurahundi Cabal in Chiwenga's Junta has today dispatched one of its media puppets, Tendai Mugabe of the #Herald, to go to Buhera to instil fear in the widow of this 1983 victim of Gukurahundi in Tsholotsho, Melusi Job Mlevu. He was butchered in #Tsholotsho, not in #Buhera!
Jonathan Moyo wife
In 2010, Wilf Mbanga of The Zimbabwean wrote an article stating that he had a first wife, but they were divorced. Allegedly, he kidnapped their children and fled to Kenya at the time. Jonathan Moyo spouse currently is Beatrice Moyo (nee Ambiyo), a Kenyan.
There have been allegations of domestic violence on his part in the past.
Jonathan Moyo children
He has had 4 known children:
Tawanda
Lungile
Nokuthula
Zanele
For the 2014 wedding of his daughter Lungile to Tafadzwa Wakatama at the Rain Tree Gardens in Umwinsdale, he wrote a song titled with Eric Moyo, Diana Samkange, and the Sunshine Band.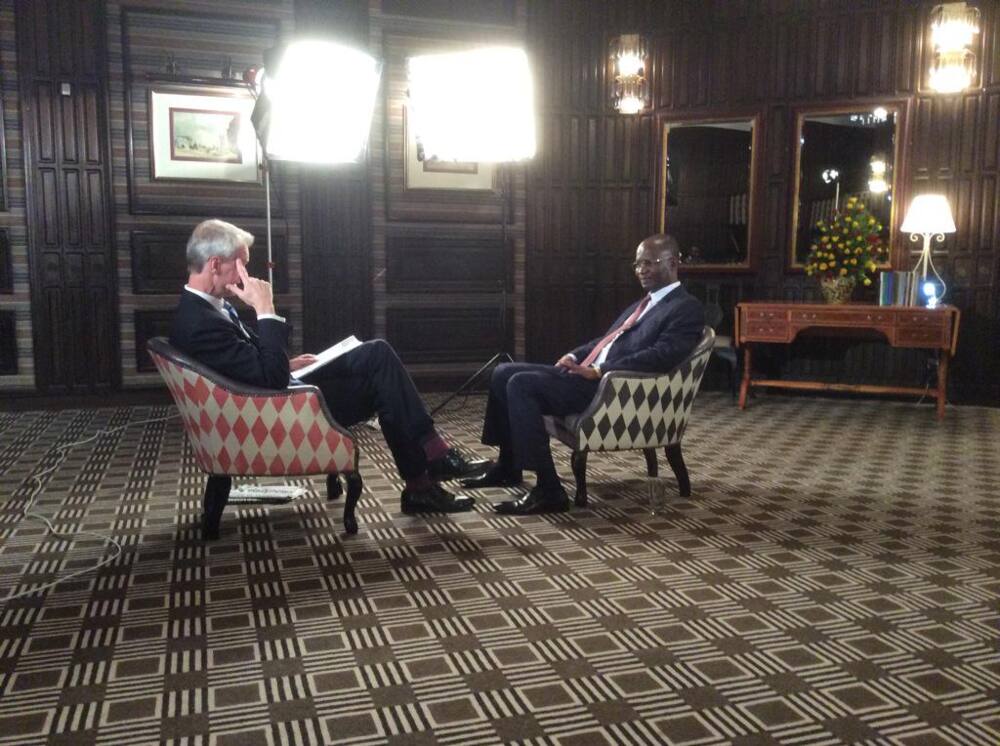 In 2015, tragic news broke that his daughter Zanele had been found dead in her flat in Cape Town. She was 20 years old at the time and was a student at the University of Cape Town. Her family suspects that she was murdered.
READ ALSO: Jack Nowell bio: age, wife, parents, Siya Kolisi, tattoo, Red Bull, salary, profile, net worth
Jonathan Moyo education
He attended Mbiriya Primary School in Tsholotsho North before going on to Mpopoma High School. He has also attended the University of Zimbabwe and the University of Southern California. In these institutions, he has earned a Bachelor's (B.Sc.) degree and a Doctor of Philosophy (PhD) degree in Public Policy and a Master's degree in Public Administration.
His education has been at the centre of most of his professional and government appointments, which are:
Lecturer – Department of Political and Administrative Studies, University of Zimbabwe (1988–1993)
Programme Officer – Ford Foundation (1993–1997)
Visiting Professor – University of Witwatersrand (January 1998 – July 2000)
Spokesman – Constitutional Commission, Government of Zimbabwe (1999–2000)
General Election Campaign Manager – Zimbabwe African National Union – Patriotic Front (2000)
Minister of Information – Government of Zimbabwe (July 2000 – February 2005)
Member – Central Committee, Zimbabwe African National Union – Patriotic Front (July 2000 – December 2004)
Independent MP for Tsholotsho after defeating the ruling ZANU (PF) and the opposition MDC in the March 2005 parliamentary elections; re-elected as Independent MP in 2008
Member of ZANU PF (2011 – 2017)
Minister of Information – Government of Zimbabwe (September 2013 – July 2015)
Minister of Higher and Tertiary Education, Science and Technology Development – Government of Zimbabwe (July 2015 – November 2017)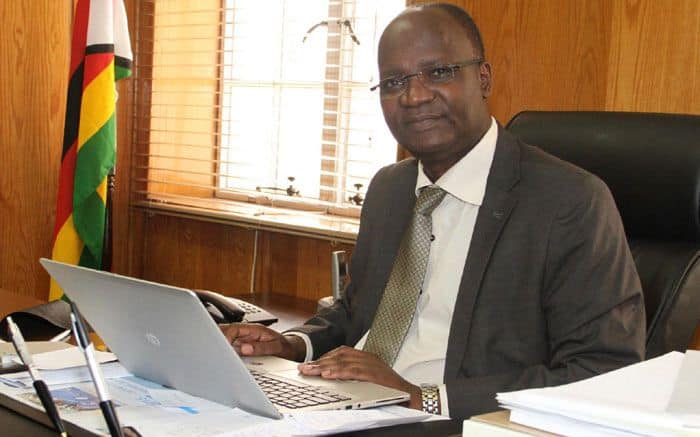 Jonathan Moyo book
So far, he has written the following books:
Politics of the National Purse: Public Budgeting As Public Policy in Zimbabwe (1992)
Voting for Democracy: A Study of Electoral Politics in Zimbabwe (1992)
Excelgate: How Zimbabwe's 2018 Presidential Election Was Stolen (2019)
Excelgate is the one that has gained the most attention and has become controversial. The book follows the 2018 elections and how Mnangagwa came into power. It alleges that President Mnangagwa had less than 33 per cent of the votes while Chamisa had 66 per cent but that the election was rigged to show a false outcome.
The launch event was interrupted by a mob threatening violence that is suspected of having been sent by ZANU PF officials.
READ ALSO: John Smit bio: age, wife, rugby, CEO, current job, cars, profile, net worth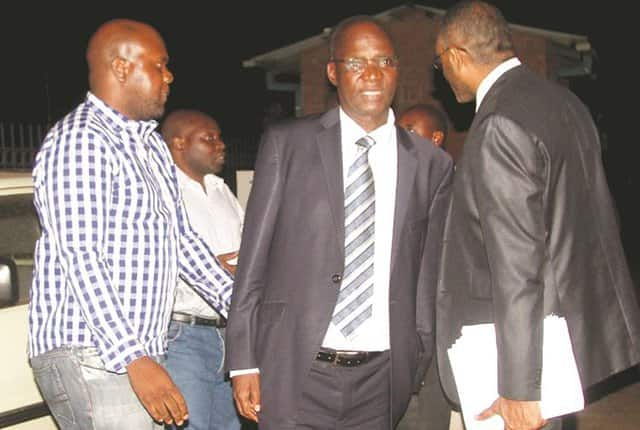 Scandals
He has been involved in many scandals including:
Allegations of embezzlement by the Ford Foundation in Kenya (US$88,000 when he was the director in 1993), the University of Witwatersrand in South Africa (part of a ZAR100 million research grant), and the Zimbabwe Ministry of Education
Allegations that he was involved in the death of Jackie Madondo who reportedly had his illegitimate child
Some blame him for some of Robert Mugabe's more extreme policies such as the Public Order and Security Act (POSA) and Access to Information and Protection of Privacy Act (AIPPA)
Allegations that he was allocated three pieces of land that had been seized by Robert Mugabe from the original owners during the land redistribution program
Reports that he was part of the G40 group that had control of Mugabe and he fled the country during the 2017 coup to avoid assassination
Jonathan Moyo whereabouts are believed to be an exile in Kenya. The Zimbabwe Anti-Corruption Commission wants him extradited to face charges of defrauding the Zimbabwe Development Fund (ZIMDEF) over US$244,575.
That concludes our biography of Jonathan Moyo. Did you find it informative? If so, consider sharing it as widely as possible and feel free to leave your thoughts and feedback in the comment section below.
READ ALSO:
Nonala Tose bio: age, pregnancy, partner, radio 2000, pictures, profile, latest
Yung Swiss bio: age, full name, nationality, songs, albums, Trevor Noah, profile
Savita Mbuli bio: age, baby daddy, stunning photos, profile