Mpho Sibeko bio: age, girlfriend, siblings, Gold Diggers, career, pictures, profile
With multiple appearances on TV shows, Mpho Sibeko has managed to carve a niche in the entertainment industry. He has maintained his streak in show biz. The young actor keeps his head up and his craft busy as he endlessly snatches opportunities in the film industry.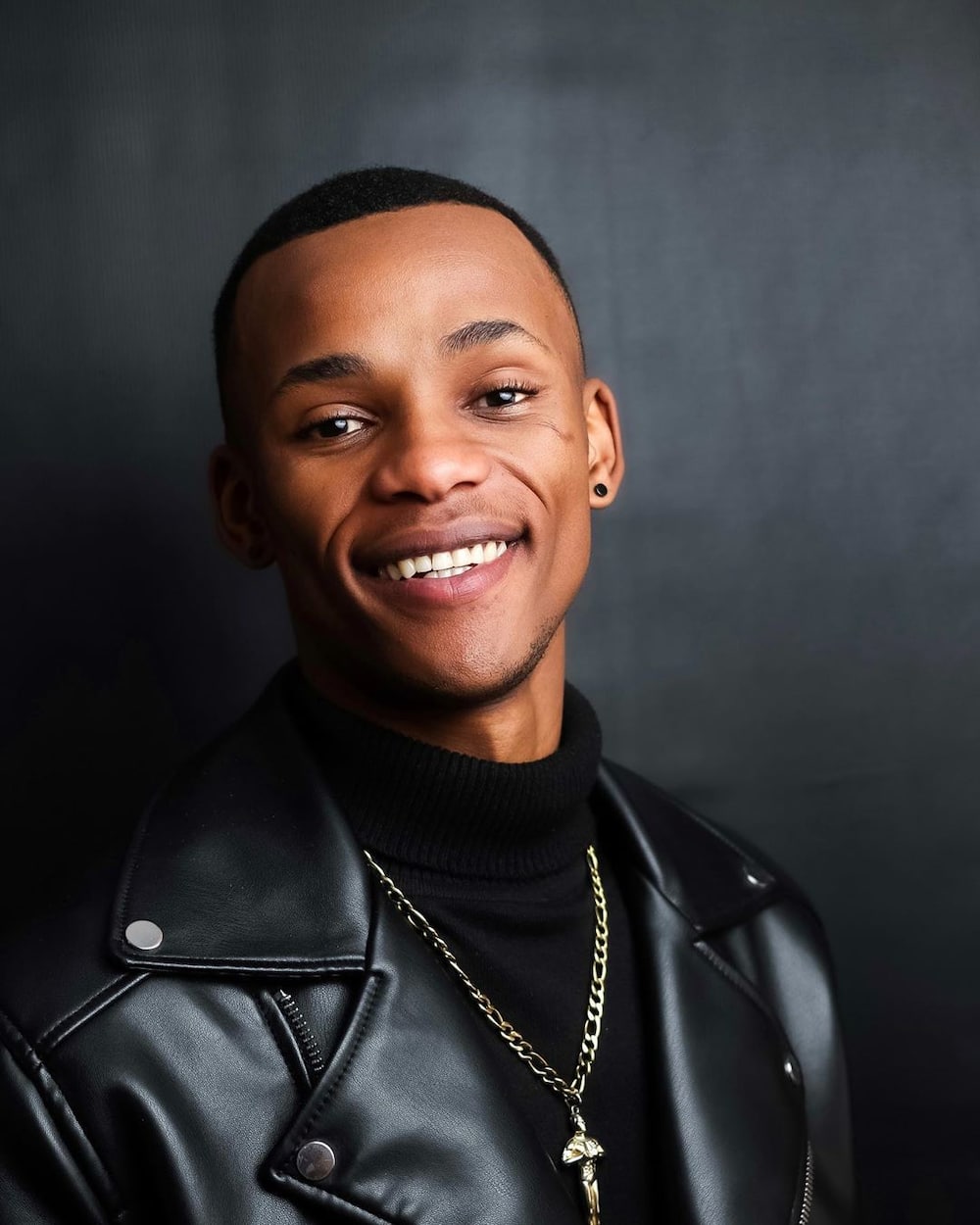 Mpho Sibeko is a South African actor. He is best known for his roles as 'Azwi' on e-TV's 4play: Sex Tips For Girls, 'JT' on Rhythm City, and 'Mo' on Gauteng Maboneng. Mpho also took part in BET'S 3-part series Madiba. In the series, the South African actor played the role of Thembi Mandela, Nelson Mandela's firstborn son.
Mpho Sibeko profile summary
Name: Mpho Sibeko
Age: 26 years
Date of birth: June 15th, 1994
Place of birth: Johannesburg, South Africa
Nationality: South African
Gender: Male
Height: 6' 22" (1.88m)
Star sign: Gemini
Education: AFDA
Profession: Actor
Mpho Sibeko biography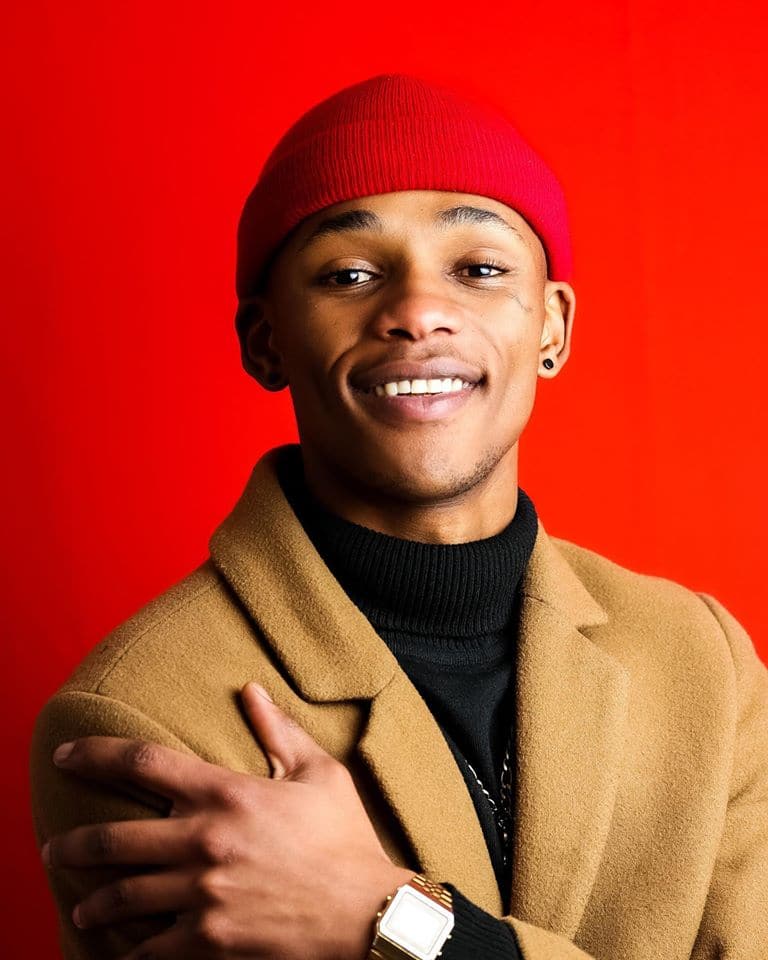 For those wondering about Mpho Sibeko date of birth, the actor was born and raised in Johannesburg. Mpho Sibeko birthday is on June 15th, and he was born in 1994. He is 26 years of age. Mpho Sibeko height is 6' 22" inches tall, which is 1.88m.
The South African actor got his first agent when he was roughly 11 years old. Thanks to his mother, he joined a modelling agency and got modelling gigs. Before that, he had not done any professional acting. The only acting he had done was in school plays.
READ ALSO: Focalistic bio, age, real name, girlfriend, family, pictures, songs, albums, Instagram, facts
The young actor has his parents to thank for being in the cast of the Lion King. He had just turned 12, and his parents had organized a surprise trip for him. At the airport, his dad introduced him to Duma Ndlovu, who was in Johannesburg casting for the film. Many auditions and rehearsals later, 12-year old Sibeko got the part for young Simba, and that is where his acting career kicked off.
Mpho Sibeko career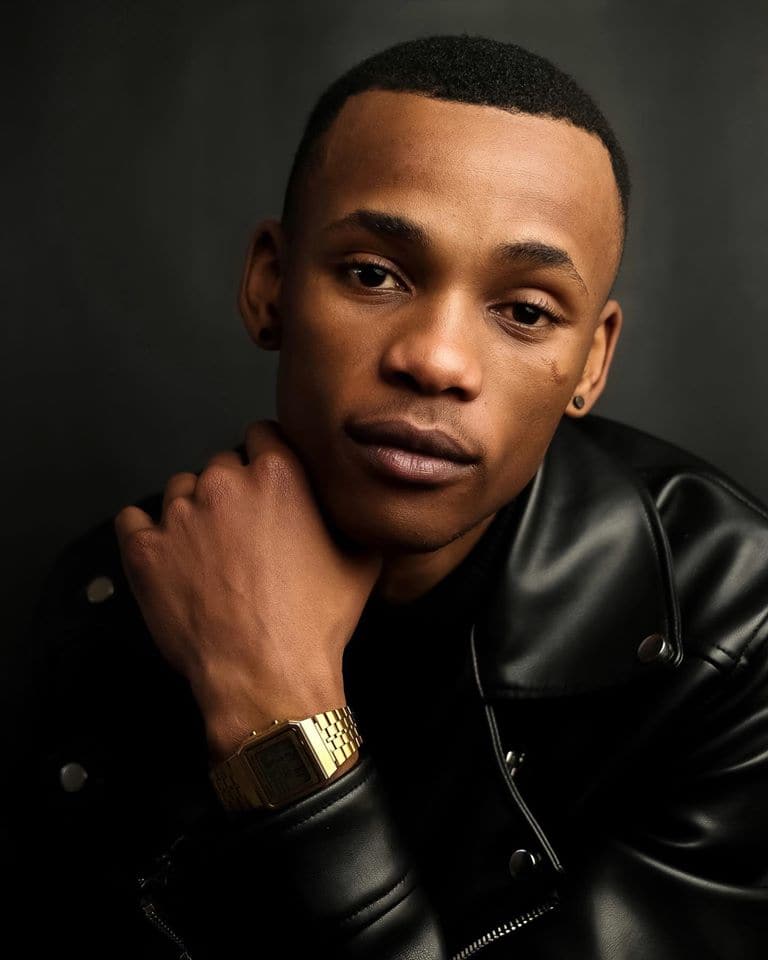 Mpho Sibeko's first-ever tv debut was in 2009 when he was in high school in grade 9. It was on e-TV's show 4 Play Sex Tips For Girls, where his character was 'Azwi.' It was his first time on set and was not aware of how things worked around when he went ahead to help some girls pick up the props they had left behind. He then learned that there was a department for everything that happened on set.
READ ALSO: Kamohelo Mokotjo biography: age, measurements, girlfriend, siblings, parents, stats, salary, car, and Instagram
The South African actor ventured into art after he finished his high school studies in 2012. He enrolled at AFDA, The South African School of Motion Picture Medium & Live Performance in 2013. He landed the role of 'JT' in e-TV's Rhythm City, while his course was underway at the AFDA.
In 2014, Sibeko played 'Mo', a dim-witted disc jock next door, on SABC's show Gauteng Maboneng. Then, early on in 2015, he played the supporting lead role as 'Lucky Gumede' in Gold Diggers. During the production of Gold Diggers, the actor was featured in Granola's Bar commercial.
In 2016, the Gold Diggers' actor played Nelson Mandela's son, Thembi Mandela, on BET's Madiba. He resumed acting on Gold Diggers later that year through 2017 for season two. In 2018, he played 'Samson' on South Africa's highly rated show Scandal.
Mpho Sibeko parents
Mpho Sibeko's parents are the reason he got into acting because of their support for him. He described his father as the jack of all trades. He had always been exposed to the life of artists through a distant relative, Mbongeni Ngema. His father was part of many stage productions, including Sarafina's on the market side.
READ ALSO: Zamani Mbatha biography: age, date of birth, girlfriend, sister, cars, and net worth
However, Mpho's mother has been in tourism for over 20 years now, doing tours and transfers. She is the reason he focused on his studies before being fully immersed in the acting life. His mother wanted him to do something that would be stable, unlike acting.
Mpho Sibeko siblings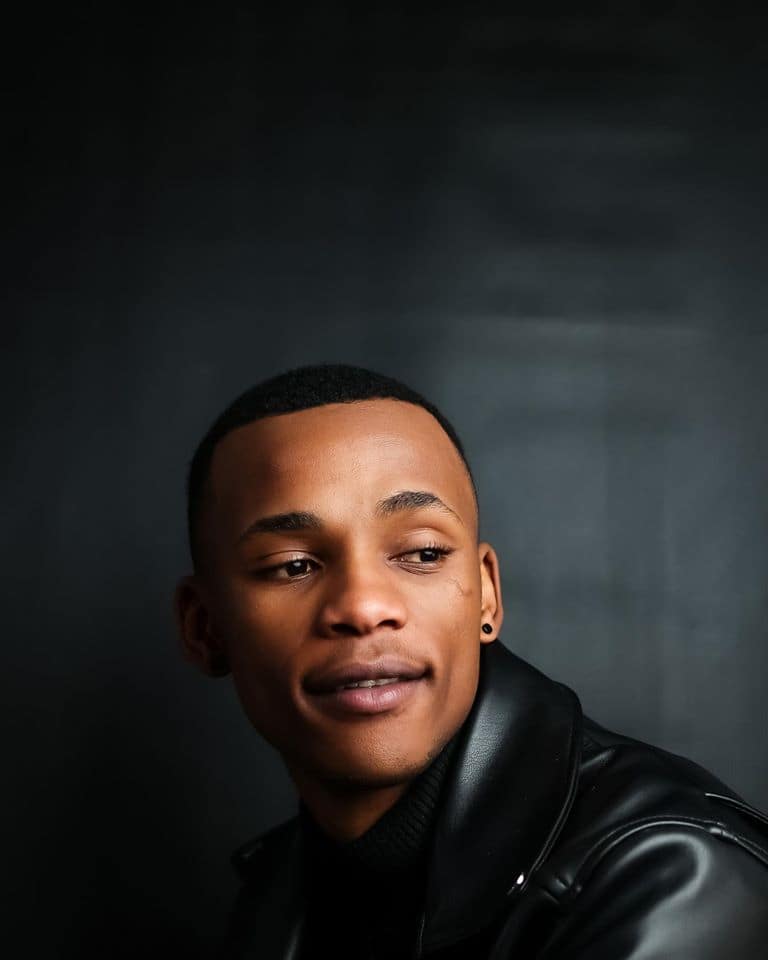 Mpho Sibeko has two younger brothers. Not much is known about his siblings as he keeps a low profile on his private life. However, he shared pictures of his 2019 Brazil vacation with his whole family on his Instagram page.
Mpho Sibeko girlfriend
The celebrity is out of the market for all the ladies who had their eyes on him. Amazingly, the actor's girlfriend Tshenolo 'Nolo' Seabi is also an actress and a TV presenter for the lifestyle show Selimathunzi. Mpho Sibeko and Nolo Seabi are both cast members of Isithembiso. Mpho Sibeko and his bae have been photographed together on multiple occasions and have everyone admiring their relationship.
Mpho Sibeko Twitter
Mpho Sibeko is an active Twitter user. His Twitter profile reads 'Don't Mind Me, I'm Not Your Usual Character. Actor. Aspiring Astronomer. Biker. Future Philanthropist.' The actor engages his followers and likes to keep it fun on his timeline. According to a pinned post on his Twitter account, the actor is set to perform as 'Yanga' on BET's Africa's original drama Isono.
READ ALSO: Baleka Mbete biography: age, daughter, husband, wedding, resignation, position, house, salary and latest news
Mpho Sibeko Instagram
Mpho Sibeko's Instagram profile reads 'Actor'. He currently has 41.5k followers. His Instagram posts consist of things he is passionate about.
Mpho Sibeko is a young and ambitious actor. Having started acting from a young age, he has managed to hone his acting skills, perfecting his craft every time he appears on a show.
Once more, Briefly.za on September 2019 also introduced Zamani Mbatha, the one with excellent acting skills. Once more, South Africa is boasting of fresh and exceptional talents in the entertainment industry. Precisely, Zamani Mbatha is one of the few young actors with extraordinary acting skills.
Judging from his start, his future is set to be a successful one. In one interview, he said that he would love his name to be celebrated like those of Viola Davis and Denzel Washington.
READ ALSO:
Desmond Dube biography: age, wife, parents, family, songs and net worth
Tino Chinyani bio: age, baby, wife, parents, nationality, pictures, career, net worth
Mike Tyson net worth, wife, children, comeback, quotes, movies, TV shows, net worth
John Cena bio: girlfriend, ex-wife, net worth, age, height
Source: Briefly News