Mpho Osei Tutu bio: age, family, parents, nominations, awards, profiles, net worth
Mpho Osei Tutu is a famous South African screenwriter and actor who has performed numerous shows and movies. Acting comes naturally for him, given that he has been acting since the age of eight. Read on for more about him.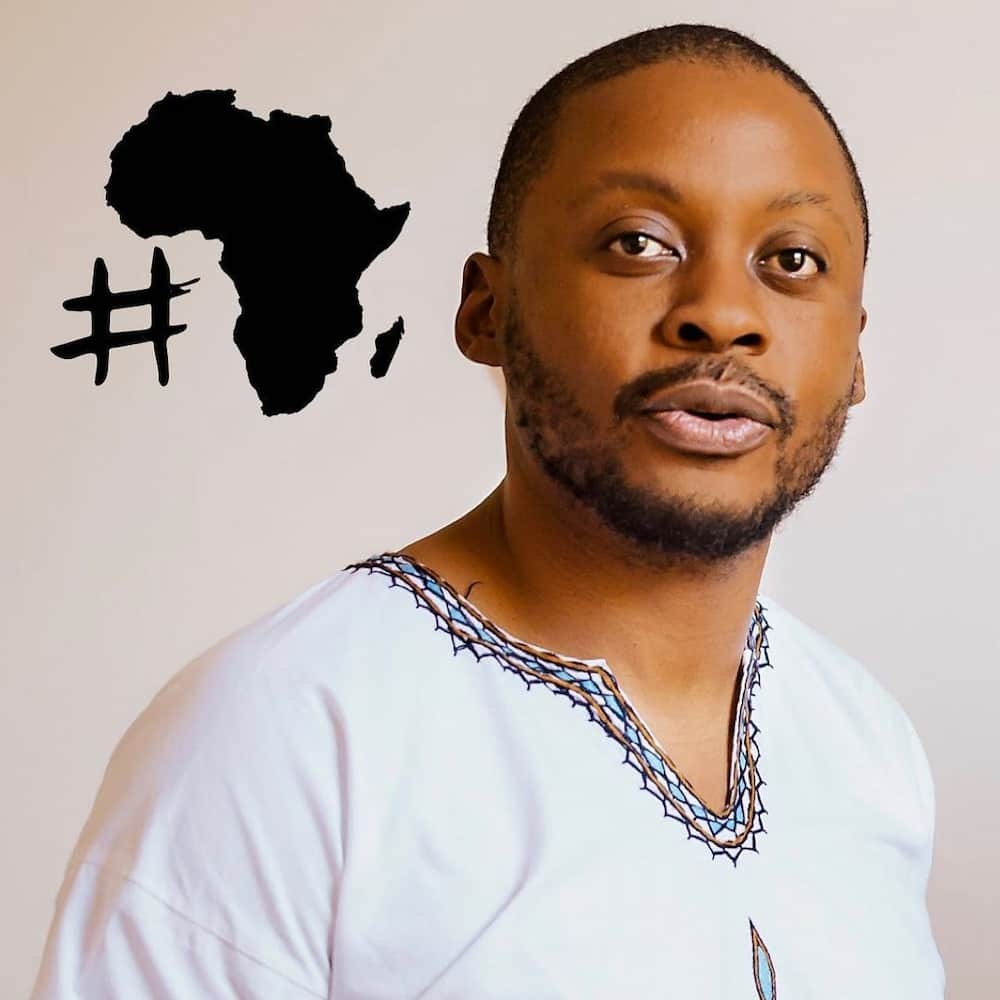 His years of experience in the trade have earned him prominent roles on the silver screen, including his roles as Niko in the sitcom Samsokolo and as Mr Leleli in My Perfect family. What is his life story? Find out interesting facts about him here.
Mpho Osei Tutu profiles
Full name: Mpho Osei Tutu
Age: 39
Year of birth: 1981
Nationality: South African, French
Place of birth: Paris, France
Profession: Actor, Screenwriter, Director, Mentor
Instagram: @mphooseitutu
Early life and career
Tutu was born in Paris, France in 1981 to his South African mother and Ghanaian father. Mpho Osei Tutu mother is of the Mosotho ethnic group. He has lived in Lesotho, England, Togo, France, and Ghana over the years and has seen himself as a world citizen. Mpho Osei Tutu parents' ethnic backgrounds have exposed Mpho to many diverse cultures. In 1992, his family settled in South Africa. Mpho Osei Tutu age was eight years when he got interested in drama.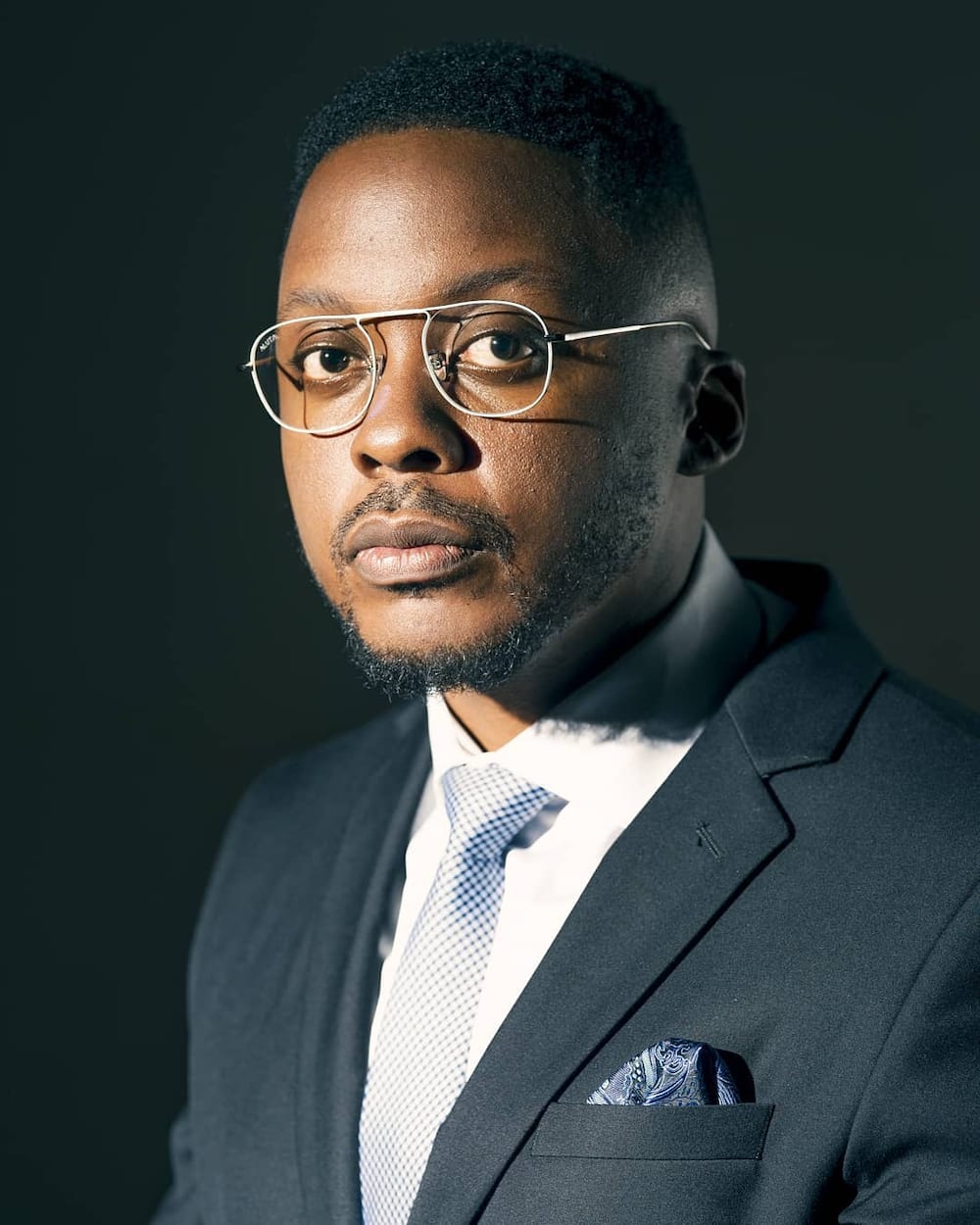 He attended Wits University where he met his wife, Tumi, while studying for a degree in Dramatic Arts. Afterward, he majored in television and screenwriting. His years at the university paid off as he is now a household name in the South African acting scene. He is a highly sought actor and voice artist. You can hear his voice in many voice-overs, radio plays, and book readings. He is the IVR voice of Vodacom, one of the country's internet providers.
Mpho Osei Tutu family lives in South Africa where he works. Mpho Osei Tutu wife is the beautiful Tumi Morake, who happens to be a movie star. Tumi is known for acting in the film Mrs Right Guy, Seriously Single, and The Jakes are Missing. They have been married for ten years and have three children, two boys and a girl. The two have shown their romance and love on TV and social media, keeping fans engaged with them.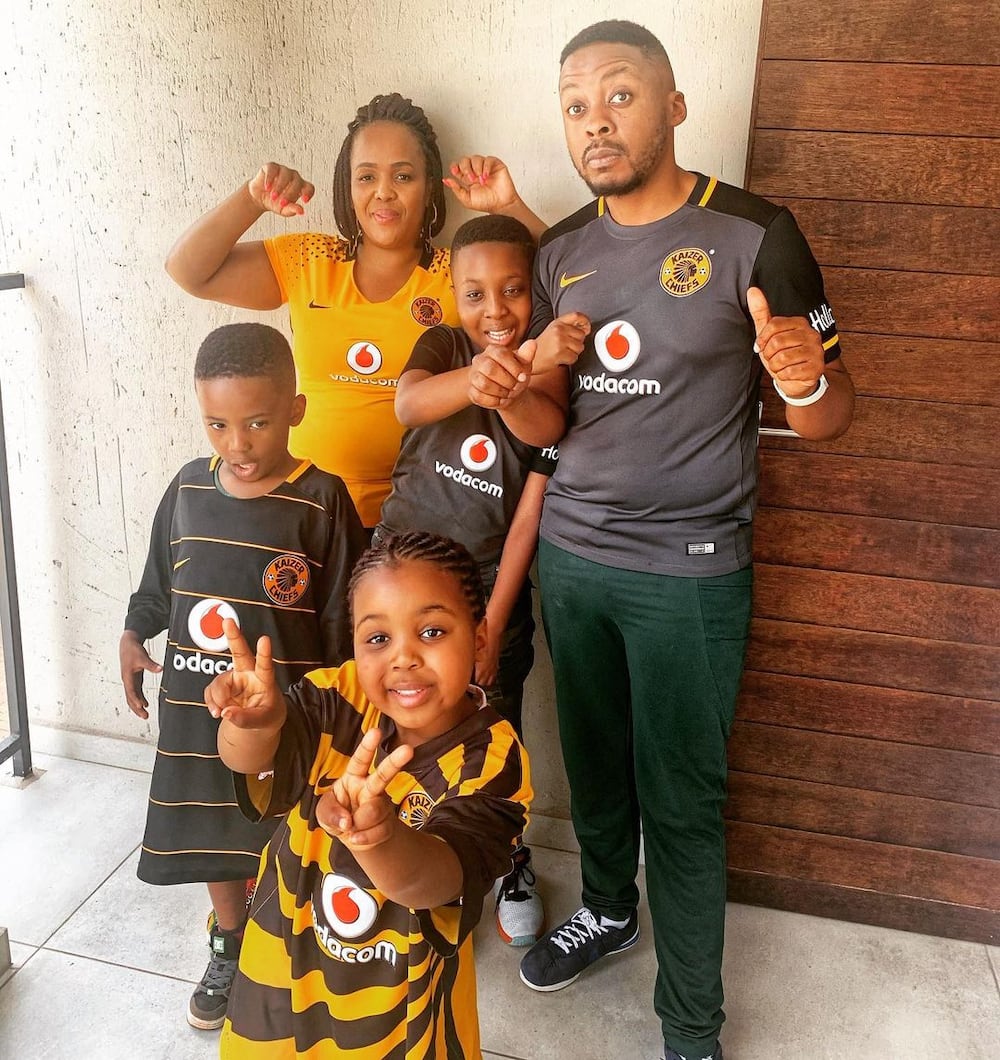 Mpho's acting roles
He has performed as Ramabanquo in Pieter-Dirk Uys, Tumi in Paul Slabolepsky's for your ears only, and Winston in the Fugard classic the island, which took him on tour to the USA, England, and Greece for showcasing.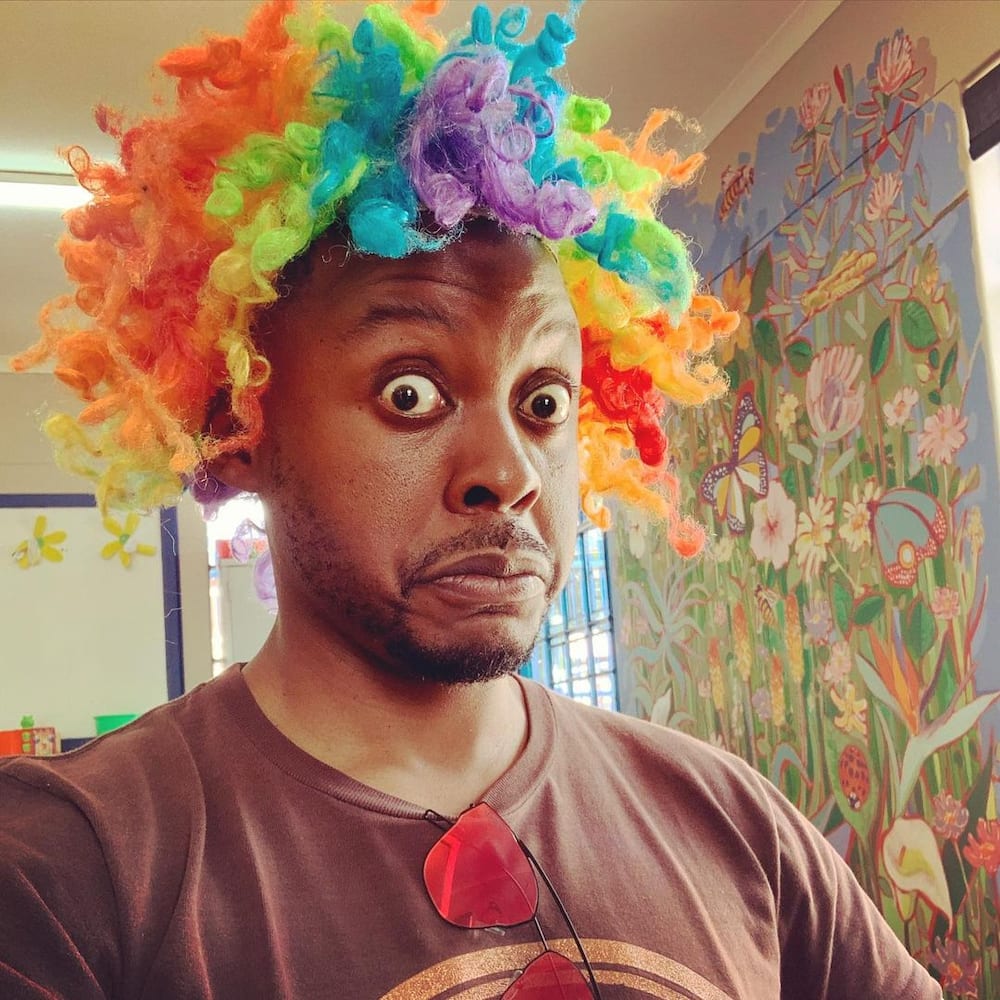 He has also acted as Gabriel in the sitcom Kota Life Crisis, Niko in the Mzansi magic prime time sitcom Samsokolo, Desmond in Home Affairs, and Bomba in the feature film A Million Colors.
Nominations and awards
The talented actor has earned himself several awards and nominations for his superb work. In 2010, he received the Standard Bank Ovation Award for creating the play Convincing Carlos. In 2013, he received the La Fleche in Sylvaine Strike's, The Miser. He was nominated for the Best Actor in TV Comedy in 2014 for playing as Niko in the sitcom Samsokolo. Home Affairs earned him a nomination for an Emmy, and his role in Bomba earned him a nomination for the Best Supporting Actor in a feature film in 2013.
Mpho as a screenwriter
He has helped write and produce several screenplays like Ses Top La, Tempy Pushas, My Perfect Family, Rhythm City, The Lab Hopeville, and A Place Called Home. He has helped direct the famous Zone 14, Ga Re Dumele4, and Kota Life Crisis.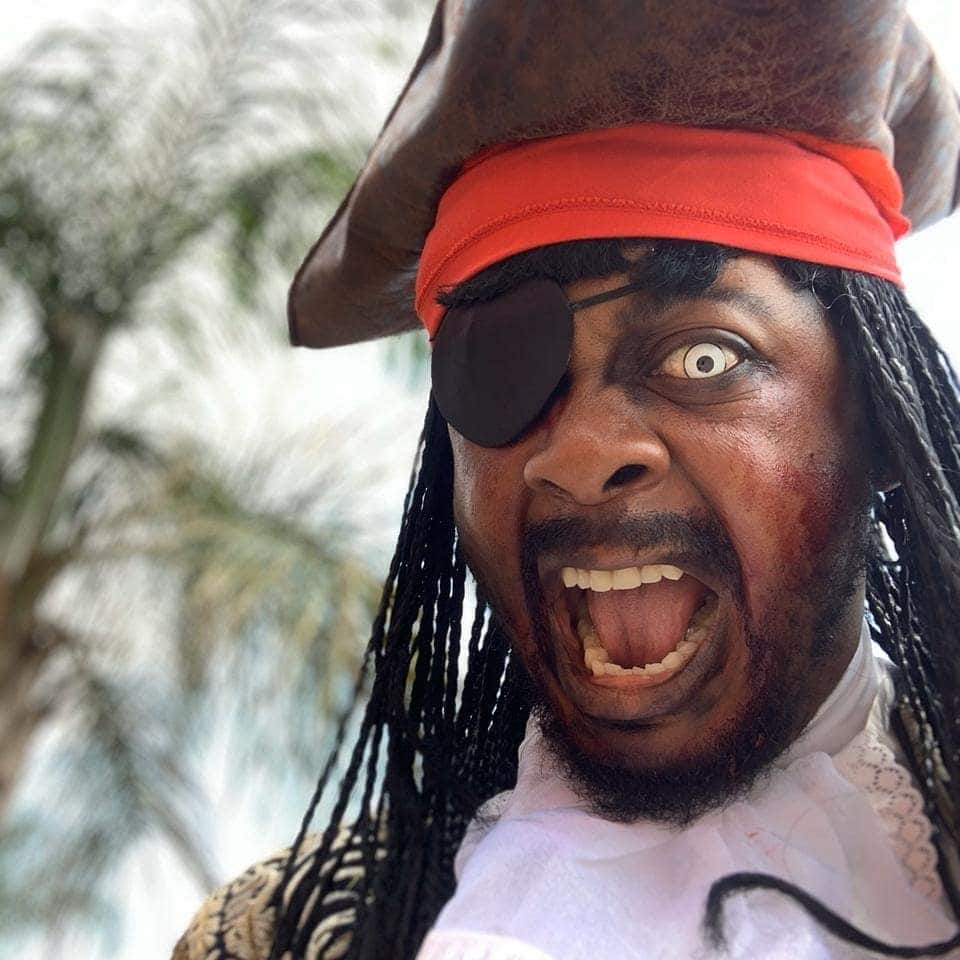 Does Mpho Osei Tutu own a company?
Yes, he owns his own company called What Not Entertainment. This has helped him collaborate with Burnt Onion Productions, which helped him produce the sitcom Kota Life Crisis.
Does Mpho Osei have a twin?
No, he once played the roles of Tebza in the highly acclaimed The Imposter. In the show, Mpho Osei Tutu twin was Gary, who went missing and was reported dead. The show was a thrilling adventure for many fans in South Africa.
He has served on the South African Guild of actors from 2012-2014 and has organized the Repertory Amateur Players Society for high school drama festivals.
He is passionate about teaching the young generation drama and acting. This is evident as he has opened a training Institute for aspiring actors and given motivational talks to grade 8-12 students in South Africa. Mpho Osei net worth is 7 million dollars.
Mpho Osei Tutu is a renowned actor, screenwriter, host, and director in South Africa. He has years of experience in acting and writing movies and is highly sought for film making. He is also in the business of inspiring the younger generation in acting and film making and has opened an institute for mentoring.
READ ALSO: Tia Torres bio: age, kids, spouse, face, books, net worth, profiles
Briefly.co.za published an article about Tia Torres, who is a TV personality and animal lover. She is known for hosting the TV show Pitbulls and Parolees, which shows the rescue and adoption processes of the animals she hosts.
Her love for animals began when she was young. Her adoptive mother helped grow this passion. Horses were her first love.
Source: Briefly News