Tia Torres bio: age, kids, spouse, face, books, net worth, profiles
Tia Torres has made a name for herself when it comes to her unique love for animals. She is popular for the TV reality show Pit Bulls & Parolees, which highlights the rescue and adoption of the animals that she hosts. So, how well do you know Tia Torres?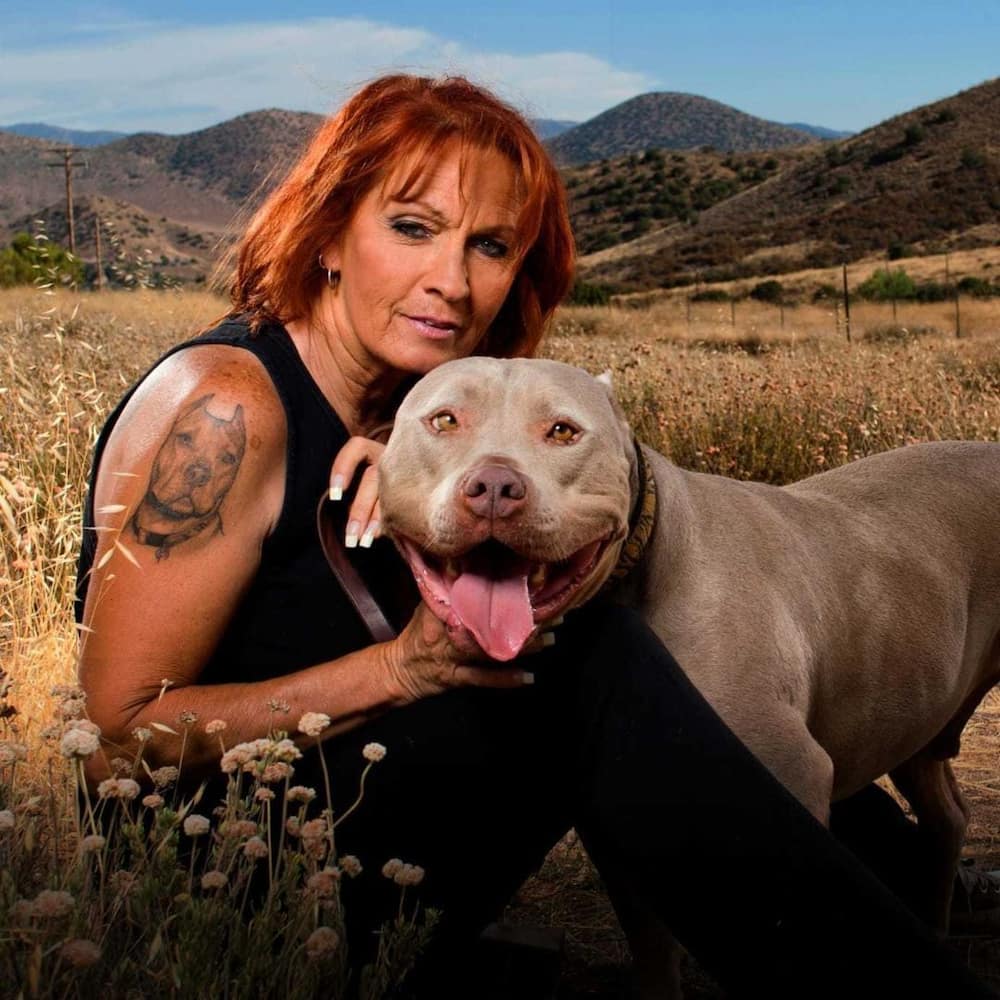 Most people know Tia for her brilliance in the television show and not for her personal life. Like the saying, there is more than meets the eye; there is so much about the TV personality that people need to know.
Profile summary
Full name: Tia Maria Torres
Year of birth: June 11, 1960
Tia Torres age: 60 years as of 2020
Gender: Female
Career: TV personality/ animal rescue activist
Tia Torres Facebook: @TiaMariaTorresOfPitBullsParolees
What is Tia Maria Torres Ethnicity?
Tia has Scotch and Irish ancestry roots. She is American.
Early life
Tia was born on June 11, 1960, in Southern California, U.S.A, to a middle-class family. Her childhood was not as easy as her parents divorced, and her dad married another woman. Her mother then passed away, leaving her to be raised by her stepmother. According to Tia, her step-mother was her role model and parental figure.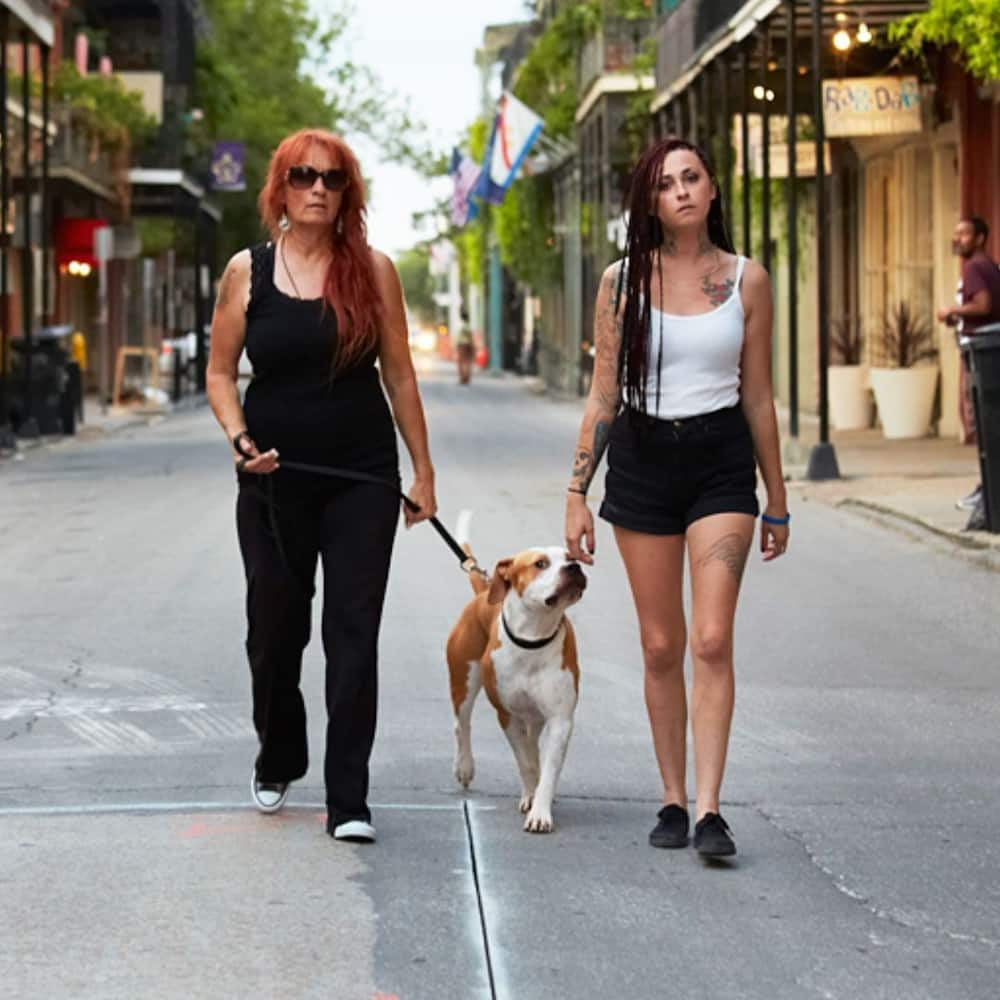 There is no much information regarding her educational background, but she is speculated to have schooled in Southern California, where she spent her childhood life. Worth noting, Tia's love for animals started while she was young, and she attributed that passion to her step-mother.
Her love for animals started with having a soft spot for horses. Over time, her passion for the welfare of animals grew to where she began taking in strays.
Tia leaving home
Like most people, Tia felt the need to leave home at 17 years and discover the world. She started searching for and assisting stray animals. Interestingly, when leaving home, she carried her animal pets and horse with her. She faced many challenges moving around with the animals, and sometimes, she was forced to spend nights with the animals in her van.
Her life away from home was faced with various challenges, such as getting involved with a gang. This lasted for a while before she decided to change her ways, leave the gang, and join the army.
Career
Tia has had a successful career. After leaving the gang, she joined the army, and after posting high scores, the recruiters recommended her to follow a medical path. However, she decided to choose a different path and to undertake a truck driving course, so she became an army truck driver for infantry troops.
She later left the military after serving for six years. Tia returned to Los Angeles and became a youth gang counselor. She started engaging with young people in gang neighborhoods and talking with gang members together with their parents.
Tia then came across a pit bull in an animal shelter, whom she adopted and called Tanaka. The pit bull became part of her life. Her love blossomed, which then saw her founding Villalobos Rescue Centre.
Pit Bulls and Parolees
The pit bulls rescue centre is non-profit, and it was a massive challenge to fund the programme. The show Pit Bulls and Parolees commenced airing in 2009 on the Animal Planet Network. The show features Tia, her parolees, and her children, who help rescue and rehabilitate pit bulls across the country.
Who passed away on Pitbulls and Parolees?
Anthony Lee Allen passed on in 2015 at the age of 29 years in Springfield. The Villalobos Rescue Center reported that Anthony had died after a long battle with cancer. Although he was not a regular member of the show, he had adopted a dog from the rescue center named Ana. The news of his death devastated many fans.
What happened to Aren Jackson on Pitbulls and Parolees?
Aren is serving in prison for various charges. He was arrested in 2007 after violating his parole. He was allegedly accused of the theft of a vehicle and 11 other felonies.
Tia Torres book
The celebrity has authored a Memoir titled My Life Among the Underdogs. The book was published on August 7, 2018.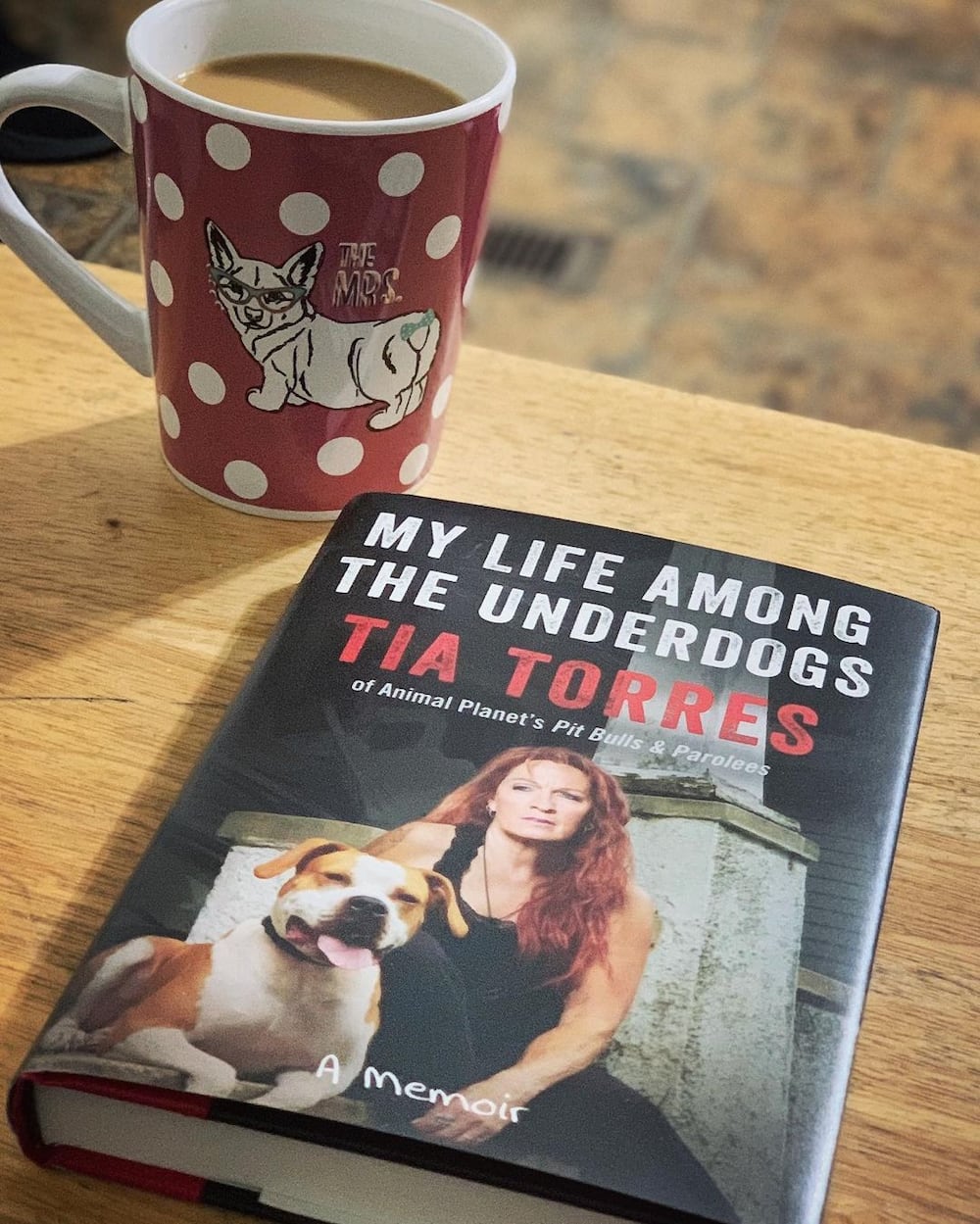 Tia Torres family
Tia met her husband in the 1980s when she was looking for a dog owner, who turned out to be her future husband. The two later reconnected in 2001, and at the time, he was serving a sentence for his involvement in a shootout with the police. The two became friends and later tied the knot after he was released from prison.
The TV personality is rumoured to have been married before she met Jackson. However, it is known that she was in a relationship with a man with whom she fathered a daughter, Tania Torres. The relationship ended as a result of abusiveness, gang involvement, and drug dealing.
At one point, Tia was attacked by her ex-husband's rooster. The rooster was crawling towards Tia Torres face when her pit bull Duke pulled the rooster off.
Is Tia Maria Torres still married?
Yes, the beauty is still married to AJ Jackson. However, her husband is still serving in prison. He was arrested in 2007 after violating his parole.
Who is the father of Tia Torres daughter?
Tia Torres kids are four. She has a daughter named Tania from her previous relationship. She also has a daughter with Jackson known as Maria Torres and two sons who are twins and of Hawaiian descent. The twin brothers are adopted and part of her loving family.
Tia Torres net worth
Unlike most television celebrities, Tia is not living a life of glam. She is estimated to have a net worth of about $300,000. This is because her work is non-profit, and most of her income goes towards animal recusing.
She earns her income from the Pit Bulls and Parolees TV show, where the rescue centre makes money from Animal Planet based on the number of viewers. Also, they get funds from donations from well-wishers and the centre's adoption fees.
Tia Torres is hardworking and passionate about her career. Her love for rescuing animals has grown over the years, and today, she is a respected TV personality.
READ ALSO: Jobe London bio: birthday, career, songs, albums, Street Code, pictures
Briefly.co.za recently highlighted vital facts about Jobe London. Jobe is a fast-rising Amapiano singer and dancer. The South African artiste rose to stardom in 2019. His popularity is somewhat attributed to social media.
He is widely recognized for songs such as Sukendleleni, Ingane, and Udlala Ngam. What else would you love to know about the South African Amapiano star?
Source: Briefly News