Muzi Mthabela bio: age, wife, parents, Isibaya, alcohol addiction, profile
Muzi Mthabela has become a household name in South Africa through Isibaya. He made headlines when he announced he was leaving. His life has had ups and downs that leave his fans inspired and encouraged. If you are unaware of this, read on!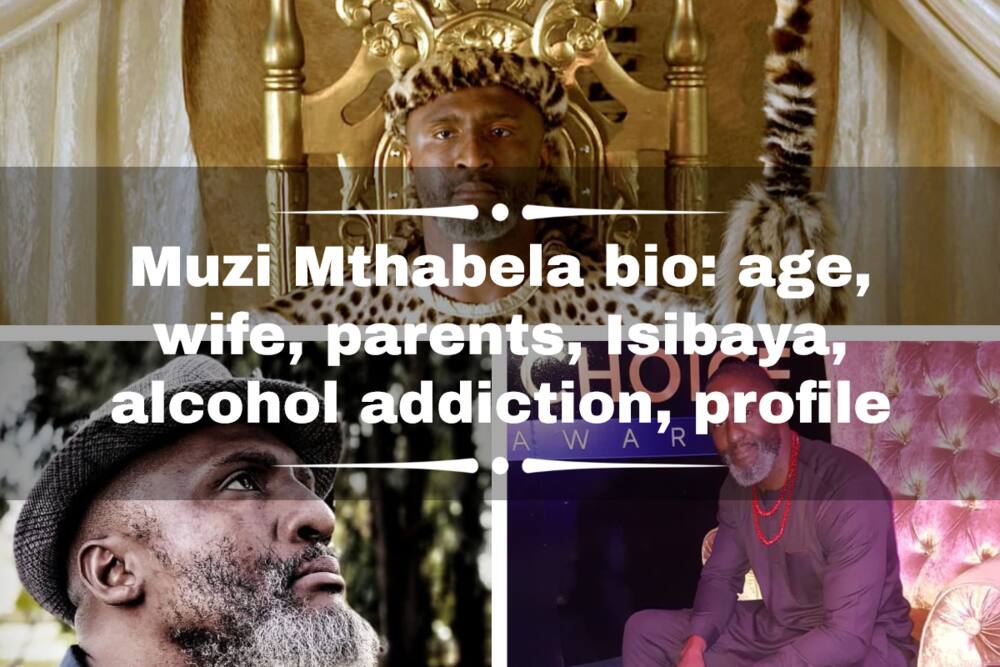 Muzi Mthabela is a South African actor, editor, speaker, and former model. He has appeared in some of the most popular telenovelas of recent memory despite having a rough patch in his younger days. The news that he was leaving his role as Duma from caught fans off-guard. The reasons he left the show are below, but first of all, let this article introduce you to the man behind the name.
Profile summary
Real name: Muzi KaChibi Mthabela
Date of birth: April 2nd, 1977
Age: 43 years
Place of birth: Eshowe, KwaZulu-Natal
Occupation: Actor, editor, motivational speaker
Education: University of KwaZulu-Natal
Muzi Mthabela Instagram: @muzimthabela
Muzi biography
He was born on April 2nd, 1977, meaning Muzi Mthabela age is 43 years. His full name is Muzi KaChibi Mthabela. He was born in KwaZulu-Natal's Eshowe region. Muzi Mthabela hometown, i.e. where he was raised, includes Clermont, eMandeni, and Mzolwa along with his siblings by a single mother.
Muzi Mthabela father was not around as he had separated from his mother. The two met when he was 12 years old, and the actor says he learned a lot of lessons from him. In a Muzi Mthabela interview for the October 25th, 2017 edition of Move! Magazine, he said:
He taught me to be a responsible man and I believe that if it was not for him, I would not be where I am in life.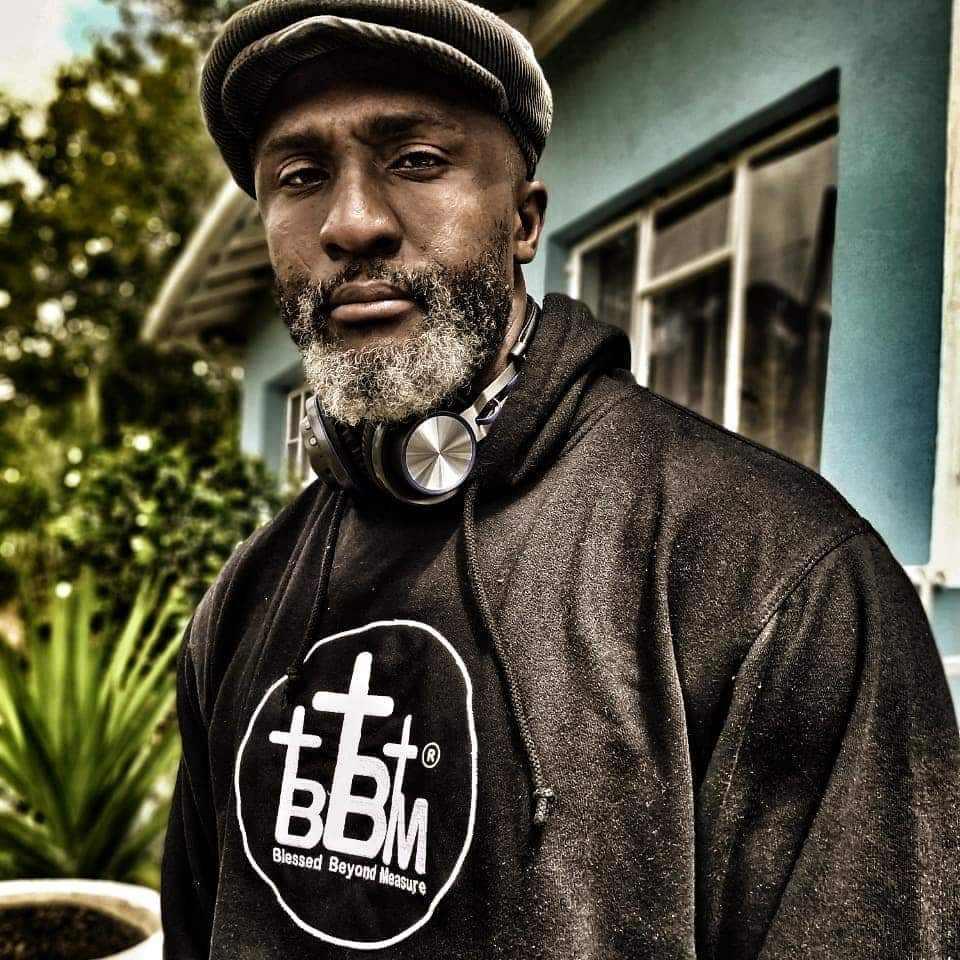 Alcohol addiction
He developed an addiction to alcohol at a young age in Clermont after falling victim to peer pressure. While in this rebellious phase, he eventually went from drinking ciders to gologo (spirits) and smoking.
In March 2010, there was an incident when the South African hip-hop artist known as Molemo Maarohanye (stage name Jub Jub) was drag-racing under the influence of drugs and alcohol. The race resulted in an accident that left four children dead and two with brain damage. He was sentenced to jail for culpable homicide, something that had Mthabela thinking about his own life decisions. In his own words, he said:
I remember thinking, this could have been me because, at the time, I would drink and drive. The truth is, under the influence, your judgement becomes impaired. I made a lot of mistakes under the influence.
The journey towards becoming sober was not an immediate success. It was until he got married and had children that he returned to Christianity and gave up drugs entirely.
Today, he does not perform in any scenes involving drugs in his acting career, including on Isibaya. He also gives motivational speeches at schools and around communities.
READ ALSO: Muzi Mthabela opens up about his no-alcohol policy on Isibaya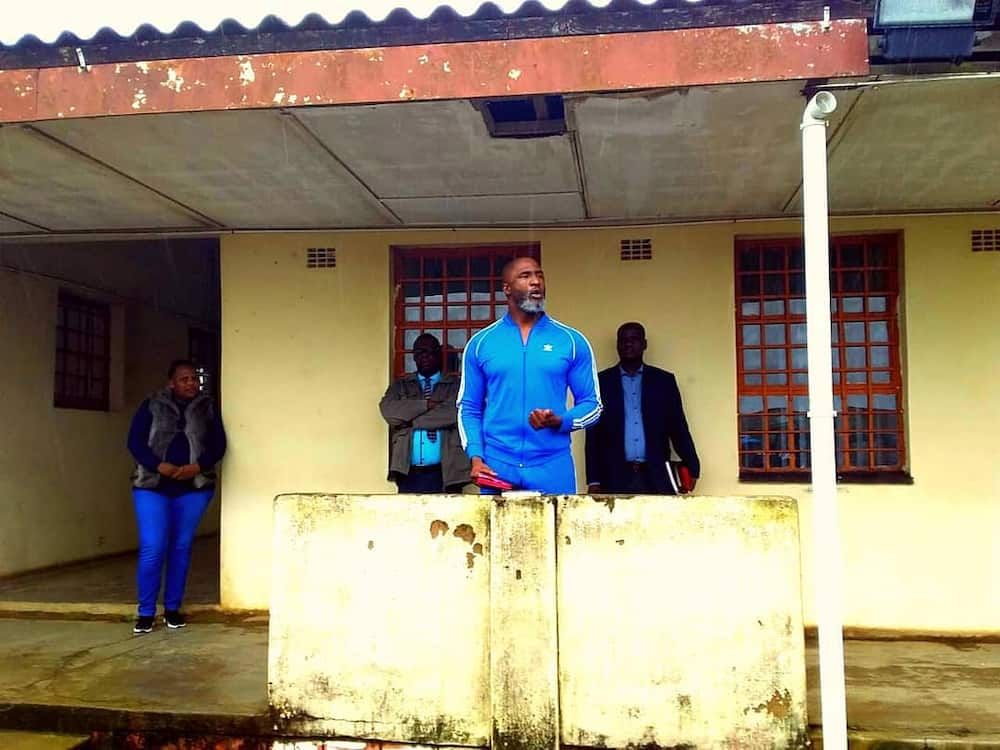 Career and Isibaya
He initially wanted to be a Catholic priest before going into the show business. He studied at the University of KwaZulu-Natal seeking to obtain qualifications in postproduction and editing. After graduating, however, his path took him in front of the camera into acting. In 1999, he relocated to Johannesburg to pursue a career in the entertainment industry.
Since then, he has appeared in the following roles:
Season 1 of Ashes to Ashes (2015 to 2016) where he portrayed as Pangaman
Season 3 of BootCamp Mzansi – Celebrity Edition where he appeared as a guest trainer
Season 1 of Cishe Ngafa where he appeared as a voiceover artist
Season 2 of Dream World where he portrayed a character referred to as Dan
Season 1 of Harvest where he plays the role of Richard
Seasons 1 through 8 of Isibaya where he was Duma Ngema
Season 1 of Isidingo where he portrayed a character referred to as Gagashe
Season 3 of Jacob's Cross where he portrayed Mbali's date and was credited as Muzi Ka Chibi Mthabela
Season 1 of Loxion Lyric where he plays William
Season 1 of Muvhango where he has the character referred to as Richard
Season 2 of Ring of Lies where he got the role of Isaac
Seasons 2 and 3 of Saints and Sinners where he played the role of Samuel
Season 3 of Sokhulu and Partners where he portrayed a character referred to as Sergeant Nhleko
Seasons 1 and 2 of Tempy Pushas where he had the role of the Executor
Thug Huis (2013), a Maznsi Magic movie directed by Lokshin Bioskop where he was in the starring role alongside the actors such as Khanyi Mbau, Lolo Mphephi, and Siphiwe Mtshali
Season 1 of The Road where he played the Mayor and was credited as Muzi KaChibi Mthaleba
Season 3 of Zaziwa where he portrayed himself
READ ALSO: Nkosazana Dlamini Zuma biography: age, daughters, wife, qualifications, leadership style and previous positions held
Even with his acting career, he has also worked behind the scenes of the show as an editor. For this, he received a nomination at the 2017 South African Film and Television Awards (SAFTA) in the category Best Achievement in Post Production and Editing - TV Soap / Telenovela.
He was also an editor on SABC1's Bone of My Bones, as well as Zola 7, Zone 14, Jacob's Cross, City Ses'la, Skwizas, Gaz'lam, Usindiso, Tempy Pushas, Rolling with Zola, Rolling with Kelly, and Mina Nawe.
If you are a big fan of his, you can grab the Personalised Pastel Wall Calendar for R405. Since he is a former model, there is no shortage of great pictures for you to use for every month of the year on this colourful product.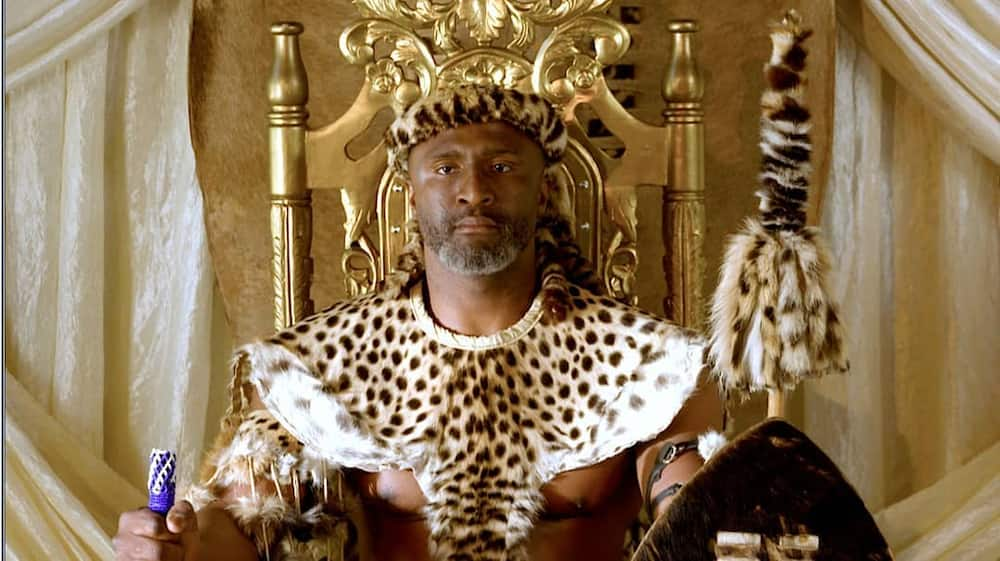 Leaving Isibaya
The news came in May 2020 that he was leaving . Reports state that the reason he is leaving the Mzansi Magic telenovela is to pursue other roles, and two main future endeavours have been brought up thus far.
One of them involves joining the cast of e-TV's popular telenovela Imbewu in a lead role. The other involves playing the legendary Zulu king Shaka Zulu in M-Net's upcoming epic titled Shaka Illembe. It is expected to be similar to Game of Thrones and be a 12-part series distributed worldwide. Pictures of him in traditional royal Zulu attire that seem to confirm the latter have been posted to his Instagram.
Muzi Mthabela family
Muzi Mthabela wife of over 10 years is named Zanele. They have two daughters together.
That concludes our article on Muzi Mthabela. Feel free to share and drop your thoughts in the comment section below!
DISCLAIMER: Please note that some of the links in the article are affiliate links and BRIEFLY.co.za will earn a commission if you purchase through those links. However, we always choose only the best quality products that we use ourselves and recommend to our readers. The earnings we get from the affiliate marketing help us continue preparing useful and entertaining content, that our audience enjoys.
READ ALSO:
Kim Engelbrecht biography: age, husband, wedding, series, Movies, TV shows, Instagram, Interview and net worth
Moshidi Motshegwa biography: Age, place of birth, child, husband, family, The River, house and Salary
Nomvula Mokonyane biography: age, son, daughter, husband, family, qualifications and house
Source: Briefly News