MacDonald Ndou bio: age, wife, salary, tv shows, net worth
One of the few South African actors who have consistently rocked the nation's movie industry without losing relevance is MacDonald Ndou. Since he picked up the role of Khakhathi "KK" Mulaudzi on the popular television drama series, Muvhango, he has remained in the spotlight. Nevertheless, a few crises he ran into recently made most of his fans asking what will happen to KK on Muvhango.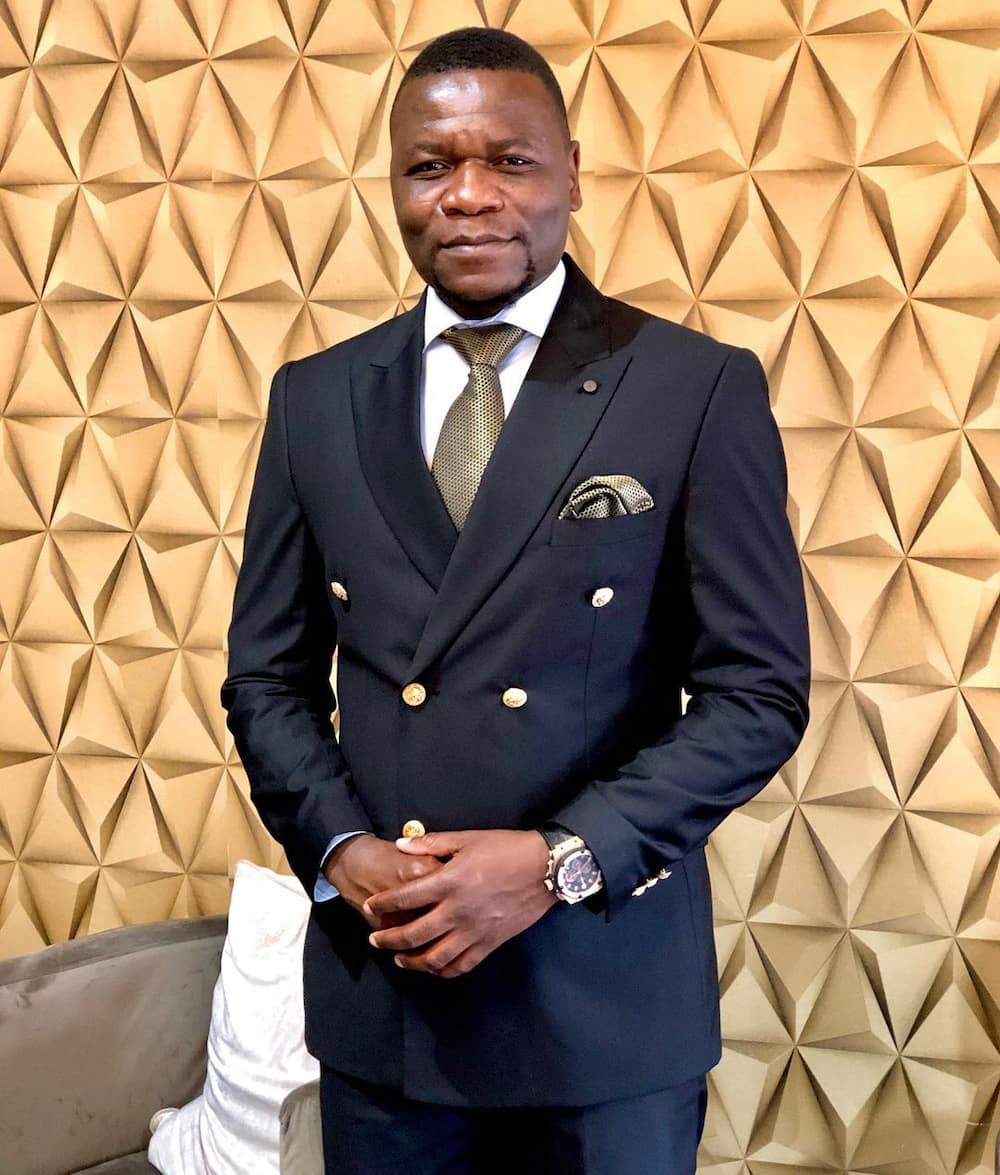 MacDonald Ndou Muvhango actor may be a man who never apologises to anyone no matter how wrong he is on the television show. Still, he does not allow that role to affect his commitment to his family in real life. He caught his fans in awe when he announced he was getting married a few years ago. Although he does not speak much and some information about him is kept away from the media, some interesting facts are worth knowing about this star actor.
MacDonald Ndou biography summary
Full name: Macdonald Tshifhiwa Ndou
MacDonald Ndou age: 36 years old
Date of birth: 14th of March, 1984
Education: University of Venda
Nationality: South African
Tribe: Venda
Career: Actor
Marital status: Married
MacDonald Ndou background information
MacDonald Ndou date of birth is 14th of March, 1984, making him a 36-year-old man in 2021. He is from Vuwani, Thohoyandou in Limpopo, which is assumed to be his birthplace. While he may have been in the spotlight over the years, much information about his childhood upbringing and paternal family is unknown.
MacDonald worked as a griller at Wimpy in Johannesburg for two years at some point in his life. During that time, he was a member of Tshino Community Theatre in Limpopo and Gauteng. This was part of his effort to stay closer to his dream of becoming a full-time actor.
Eventually, he went back to the theatre and did radio dramas on Phalaphala FM. In his words, he said, "I later trained to be an actor at the University of Venda and then studied stage performance at the State Theatre." As a businessman in real life, he confesses that he runs his business the right way than how KK, the personality he plays in Muvhango, runs his.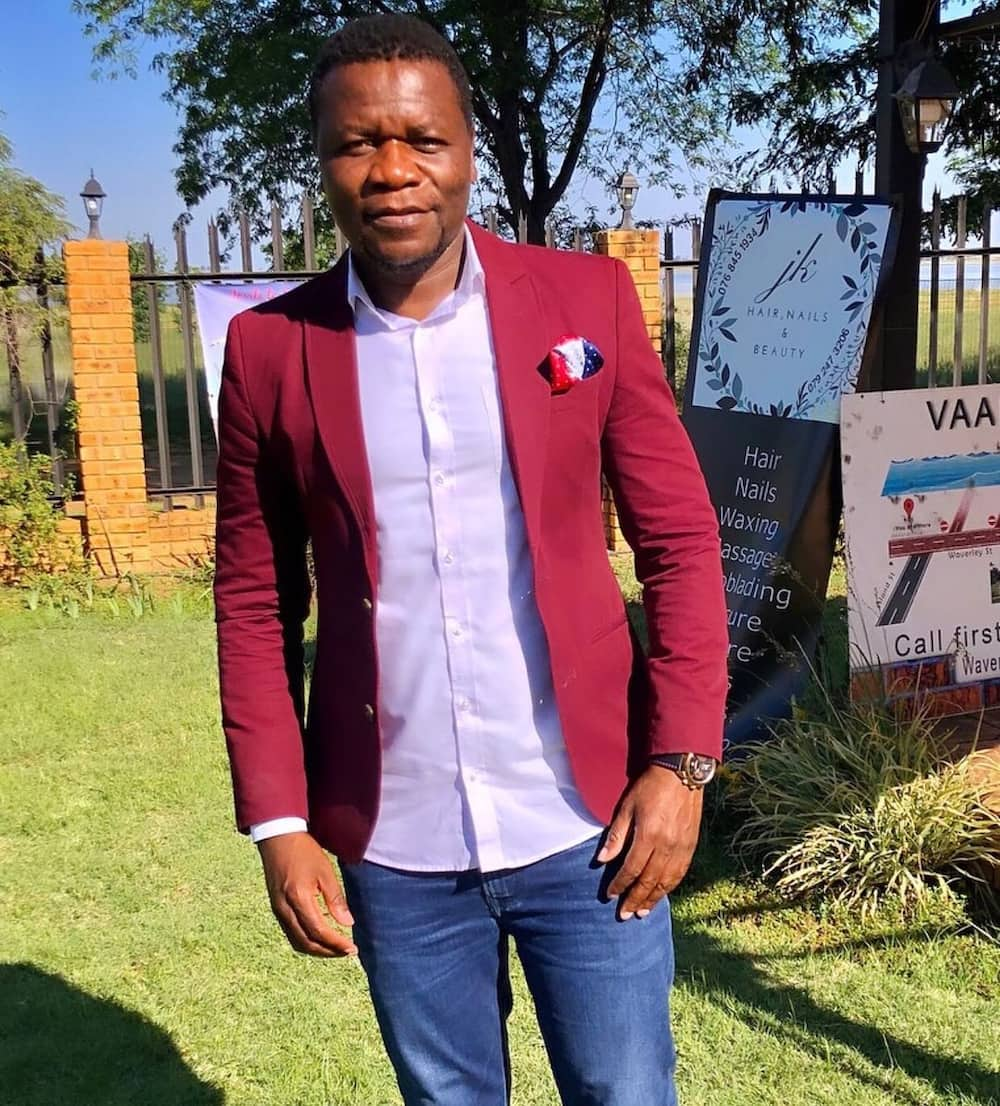 Who is Macdonald Ndou wife?
Although MacDonald Ndou wife name is unknown, the celebrity actor is never shy to express how much he loves her whenever he has the opportunity of doing so.
The gorgeous light-skinned damsel and MacDonald got married in a private ceremony in 2018 with some family members and friends in attendance. Compared to his onscreen character, the handsome man looked impressive in his purple suit.
Since MacDonald Ndou and his wife married, they are blessed with a handsome boy. He came to the world towards the end of 2019.
MacDonald Ndou TV shows
MacDonald had been acting before an opportunity opened up to join the Muvhango soap opera airing on SABC 2 in 2008. He featured in Joburg's Market Theatre with Humbulani Tsharani and Distance Past at the State Theatre in Pretoria. When he joined the Muvhango cast, he played Khakhathi "KK" Mulaudzi.
As Khakhathi, MacDonald is a jerk, subtle and devious businessman who wears numerous shiny suits because he has no sense of style. He is known to use people and dump them afterwards, and he does not respect women. Susan is the name of MacDonald Ndou wife in the television drama series, and his warlike marriage with her is well spoken of by most fans of the show.
What happened to KK from Muvhango?
An unfortunate incident happened to MacDonald. He was said to have impersonated the police alongside two friends and attempted to take an illegal bribe of R100,000 from a diamond merchant. Two days after the businessman arranged for them to pick up R20,000, the Hawks swooped in.
MacDonald and his friends were arrested at the south gate hall and charged with corruption, impersonation, kidnapping, and extortion. Although the two other suspects were arraigned before Booysens magistrate's court, Ndou was reportedly kept in the holding cells.
The charges against him were provisionally withdrawn until they have conducted further investigations. Considering all that happened, "is KK leaving Muvhango?" became a concern to many fans of the star actor. Interestingly, the actor is still on the show.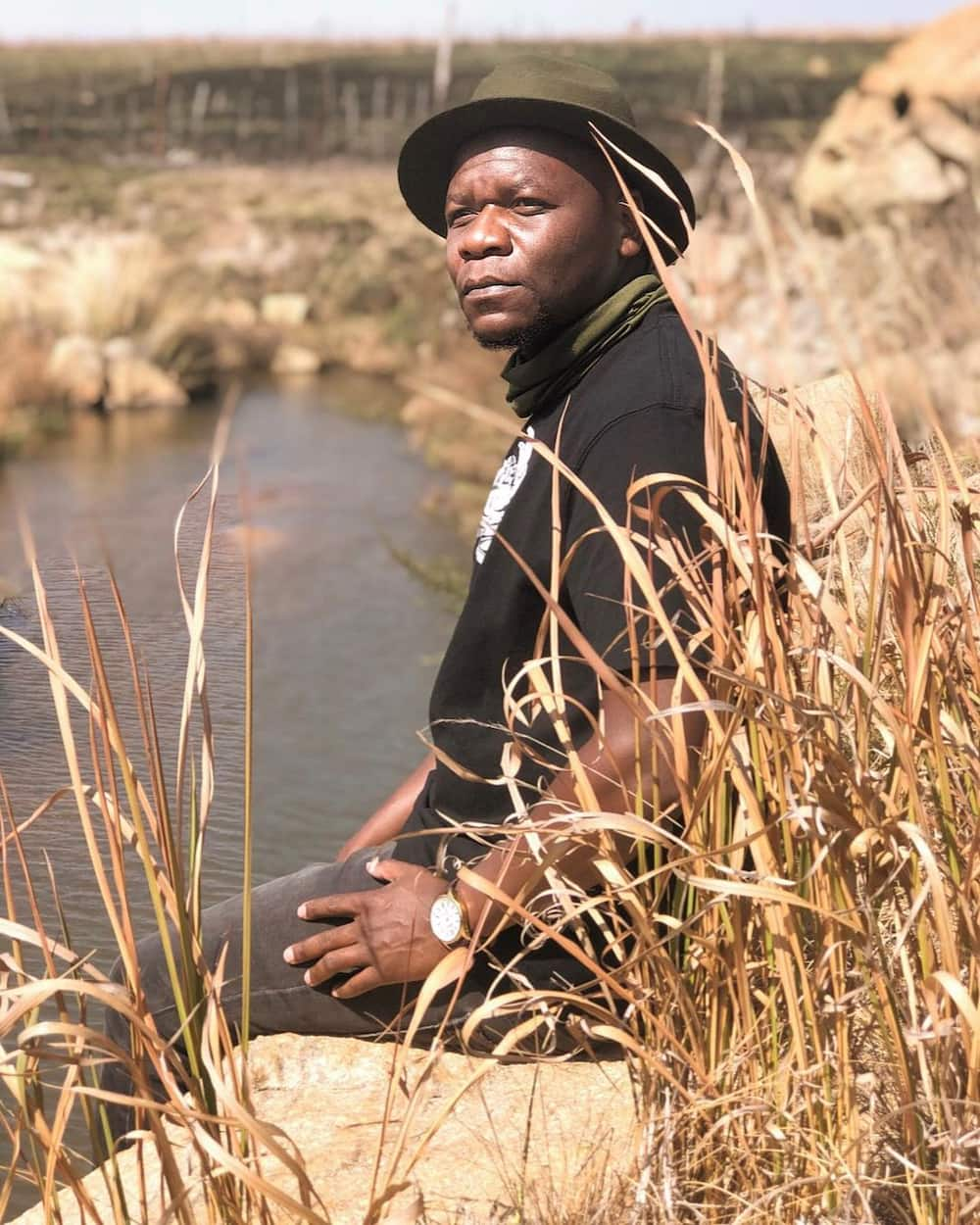 Is KK going to die in Muvhango?
As a character who has won the heart of many fans of the Muvhango soapie series, viewers became worried about what would possibly become of KK because of a fatal disease he believes he has. However, during an interview session that he granted, he calmed KK's fans down and told them that KK is a strong man that cannot die anyhow. He said:
Fans must follow the story with some hope because, as fans should know by now, KK is not the type to die easily. For me, fans need to also look out for great performance because this was a very great story. KK is about to take his fans on an exciting ride.
MacDonald Ndou Instagram
So far, it is clear that the star actor enjoys considerable following from his fans on social media platforms. For instance, on his Instagram page, he has more than 164,000 followers, which is a significant feat worth celebrating.
With all the accolades that the movie star enjoys, two possible questions will be on your mind: how much is MacDonald Ndou salary, and what is MacDonald Ndou net worth? The unfortunate thing is that the star has again refused to make information about his earnings available to the public.
Despite the challenge that he faced in real life that nearly ruined his career, MacDonald Ndou has tried to amend his ways and preserve the love his fans have for him. As an integral member of the Muvhango team, he amazes his fans with his unapologetic lifestyle due to his character. He is simply an actor to watch out for.
READ ALSO: Jana Duggar bio: age, siblings, business, books, net worth, profile
Jana Duggar is a famous American television personality who comes from a family of 19 children. As published by Briefly.co.za, she featured on the TLC reality TV series 19 Kids and Counting between 2008 and 2015. Since she was in the documentary that focused on her family, she has remained in the spotlight. Read more in the article.
Source: Briefly News