Dexter Nduna bio: family, arrested, profiles, latest news
Hon Dexter Nduna is not a new name in the republic of Zimbabwe. He is an influential Zimbabwean political figure, who is currently serving as the Member of Parliament for Chegutu West. Also, he is a former chairperson of the Transport and Infrastructural Development. Well, what else can you tell about him?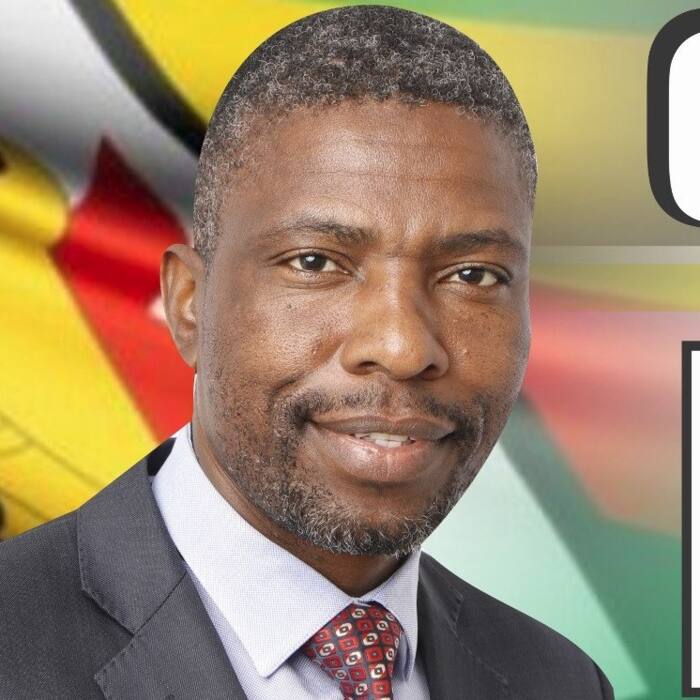 Nduna is now serving in parliament for the second time; he also served in the 9th Parliament of Zimbabwe. As a leader, Dexter has been advocating for transformational change and economic growth. However, his style of leadership has been a subject of discussion, especially by his critics.
Similar to some politicians around the world, the ZANU–PF MP has found himself on the wrong hand of the law a few times. For instance, he has been in the spotlight for allegedly being part of a group that was involved in an illegal gold mining deal.
Dexter Nduna profile summary
Birth name: Dexter Nduna
Date of birth: 5th May 1970
Age: 50 years old (as 2020)
Zodiac: Taurus
Place of birth: Zimbabwe
Occupation: Politician, businessman
Spouse: Scholastic
Party: Zimbabwe African National Union-Patriotic Front (Zanu PF)
Nationality: Zimbabwean
Dexter Nduna bio and family
Hon Nduna is a Zimbabwean national who is currently sitting in the 9th Parliament of the republic. He was born on 5th May 1990, meaning Dexter Nduna age is 50 as of 2020.
Despite being a prominent leader, he has managed to keep most of his personal life away from the public eye. For this reason, it is impossible to tell much about Dexter Nduna family, especially his parents and siblings.
In 2012, his wife and children were involved in a fatal road accident along Bulawayo-Harare Highway. Sadly, the accident claimed the lives of Dexter Nduna children – Makomborero and Nqobile Nduna.
Luckily, Dexter Nduna wife, the eldest daughter, and his sister-in-law suffered severe injuries, but they survived. The name of his spouse is Scholastic.
Career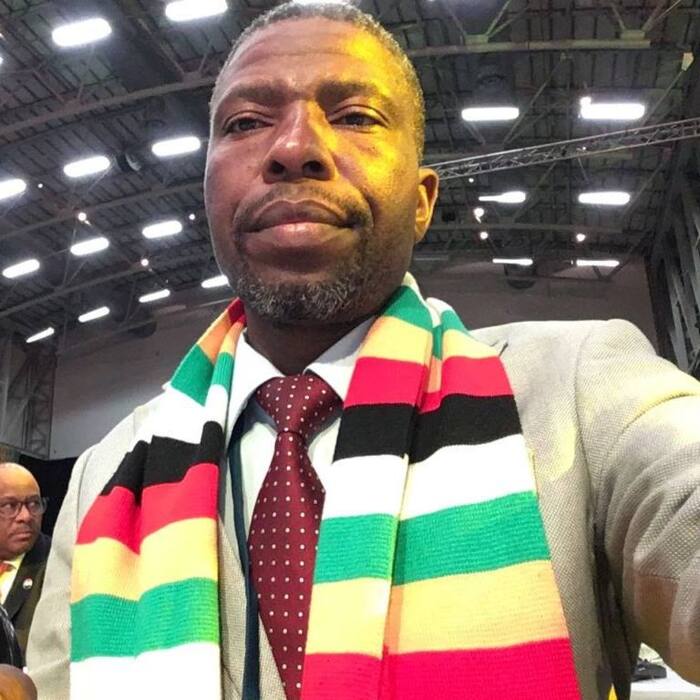 Nduna is a two-time Member of Parliament for Chegutu West Constituency. He rose to prominence in 2013 when he was elected to office, under the Zimbabwe African National Union-Patriotic Front (Zanu PF) party. Also, Dexter has a military background.
During his first time in office, he was appointed as the chairman in the Ministry of Transport and Infrastructural Development. He also pledged to create job opportunities for the youths, who are the majority of the country's population.
In 2018, he was re-elected to the same office after beating his closest rival, Gift Konjana. However, anomalies were allegedly detected in Dexter Nduna election results. Even so, the Zimbabwe Electoral Commission declared him the official winner.
Dexter Nduna latest news and arrests
Hon Nduna has been in the spotlight several times for both good and wrong reasons. Recently, he was suspended from holding any party position for the next year.
The decision was announced by the acting spokesman of ZANU-PF. The basis for his suspension is yet to be established.
In January, he was arrested alongside Vengai Musengi and Superintendent Wonder Chisikwa. The three were allegedly involved in an illegal mining deal. The deal took place at the David Whitehead waste deposit based in his constituency, Chegutu.
The legislator, police boss, and Musengi faced charges of mining gold without a licence. The case was mentioned before Chegutu Magistrates' Court on 7th January 2020.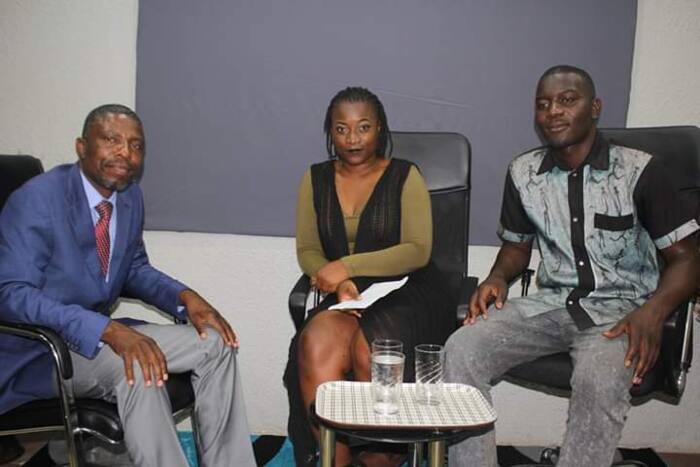 In 2018, Dexter Nduna gun landed him into trouble, leading to his arrest. Dexter Nduna arrest, precisely, took place during the ZANU-PF primaries. The primaries were held at Chinengundu Primary School.
The legislator drew his firearm openly firing five shots into the air in an attempt to disperse an angry mob. Unfortunately, one person was injured. He was taken into custody and later presented before Mr Felix Chauromwe, a Chegutu magistrate.
The MP has also, for a long time, been linked to a machete gang by the name Mashurugwi. The violent gang has been involved with several violent activities and murders in the country.
They allegedly raped and killed an 80-year-old grandmother and her granddaughter. Surprisingly, Hon Nduna visited the death scene and took a selfie with the corpse of the little girl. He shared the picture on social media, attracting the wrath of angry online users.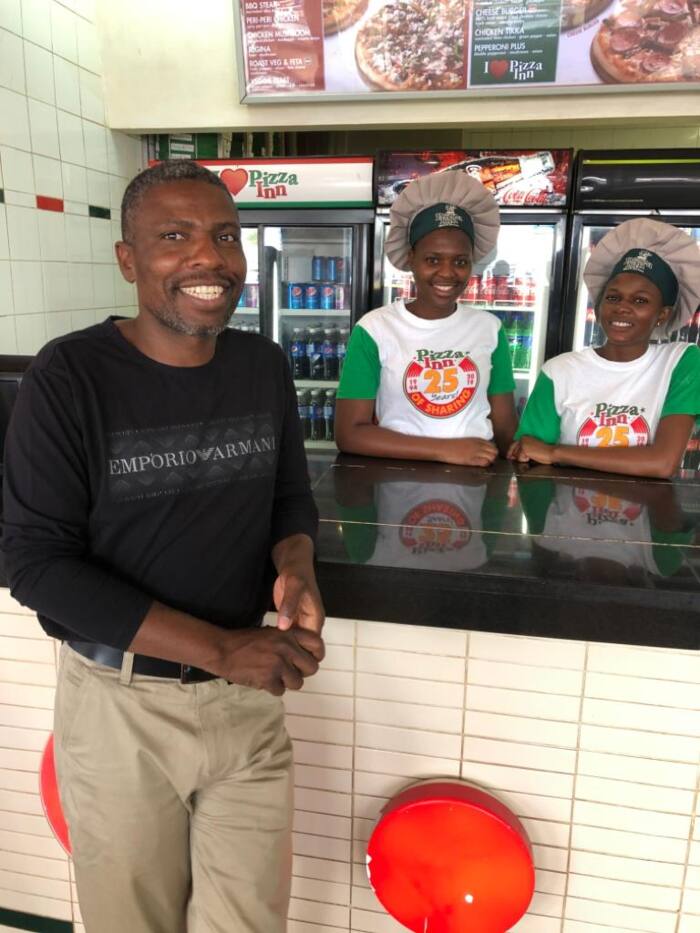 The family of the diseased continued to seek justice for their beloved members. Some have already publicly confronted Nduna to apologize. For instance, Patience Musa, who is a niece to the deceased 80-year-old grandmother, wrote on Twitter,
Member of Parliament Dexter Nduna @DexterNduna ... you owe my family an apology.
She tagged Dexter Nduna Twitter account to make sure her message would be delivered. Unfortunately, the legislator did not respond to her tweet.
Dexter Nduna is a leader and family man. The legislator was re-elected to office in 2018 to complete his development agenda. His political journey, however, has not been a smooth one as many may perceive. Like many politicians, he certainly has his share of challenges.
READ ALSO: Nelson Chamisa age, children, wife, education, cars, house, net worth, latest news
Recently Briefly.co.za put together an informative and exhaustive biography of Nelson Chamisa. He is an accomplished political Zimbabwean political leader who ran for the presidential seat in 2018.
Chamisa has also served his motherland in different capacities. He is also an advocate by profession; his legal firm has been on the forefront offering advisory and litigation services for approximately six years. The 42-year-old was previously a pastor.
READ ALSO:
Source: Briefly.co.za