Nelson Chamisa is, no doubt, a polished and charismatic Zimbabwean leader. He is currently the country's opposition leader under the umbrella of the Movement for Democratic Change party. His following continues to grow steadily because of his ideologies that resonate with most youth, the country's largest population.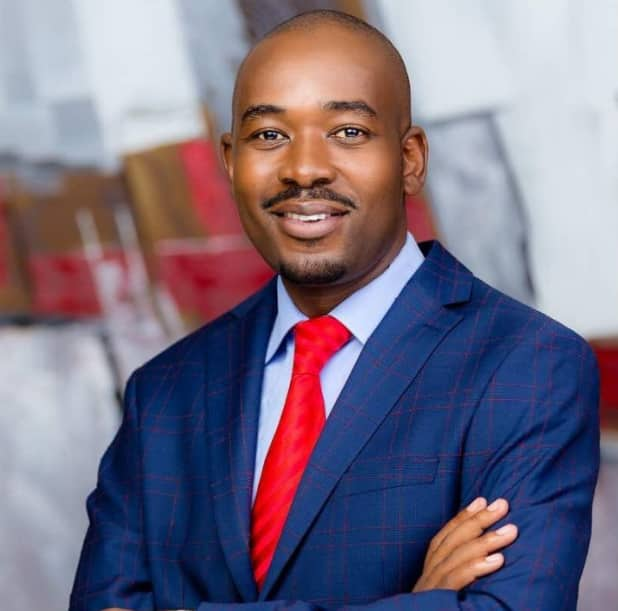 Chamisa is, precisely, a prominent political thinker and an intellectual with substantial law and theology backgrounds. His interest in politics started way back in the University. It all started when he was appointed the chairperson of the MDC Youth Assembly. Since then, he has been consistent in politics and has served in various positions in the government.
Many do not know that Nelson is a responsible, caring, and loving father and husband. This might be the best opportunity to learn more about your favorite Zimbabwean leader, who doubles up as a lawyer.
Nelson Chamisa profile summary
Full name: Nelson Chamisa
Date of birth: 2nd February 1978
Place of birth: Fort Victoria, Rhodesia (Masvingo), Zimbabwe
Age: 42 years old
Zodiac sign: Aquarius
Profession: Politician, lawyer, pastor
Position: Chief opposition leader
Wife: Sithokozile Chamisa
Child: Ashley Chamisa
Residence: Harare, Zimbabwe
Nationality: Zimbabwean
Nelson Chamisa biography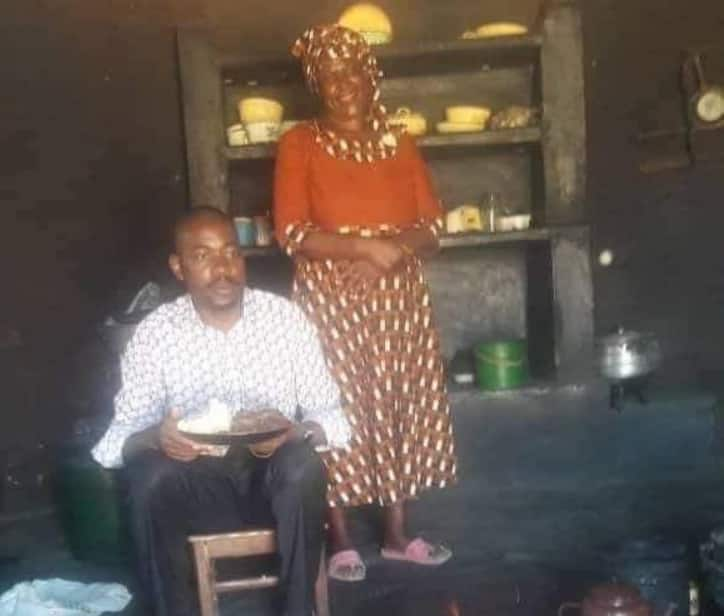 The former Information and Technology minister was born on 2nd February 1978 to Sylvanus and Alice Ambuya Chamisa. His father was a Rhodesian soldier who served in the Rhodesian African Rifles battalion. Sadly, Nelson Chamisa's mother recently passed on. The politician took to Twitter with an emotional message on that fateful day. He thanked her for the love and sacrifices that saw him achieve his dreams.
For a long time, there has been scanty information regarding Nelson Chamisa siblings. In 2019, Harare revealed that the politician had a brother. According to the source, the name of Nelson Chamisa's brother is Ostalos.
How old is Nelson Chamisa?
As of 2020, Nelson Chamisa age is 42 years old. He usually celebrates his birthdays on the 2nd of February every year.
Educational background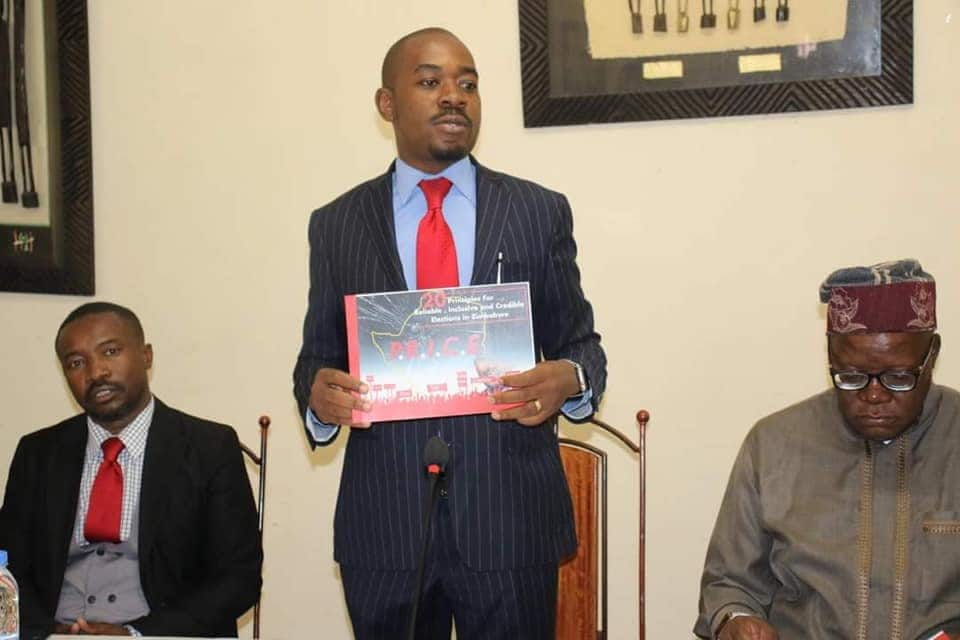 How educated is Nelson Chamisa? You may ask. Chamisa is an alumna of the University of Harare. He holds a BA in political science and public administration. Also, the 42-year-old is a qualified lawyer with an outstanding track record. Lastly, he holds a Pentecostal theology degree. He obtained the qualification from Living Waters Theological Seminary of Harare.
READ ALSO: Thokozile Masipa bio: age, children, husband, education, high profile cases, salary, net worth
His other qualifications are:
Bachelor of Business Administration in Marketing degree, SA
Masters in International Relations and Diplomacy, Zimbabwe
Governance and Development studies from Stanford University in the USA
Life as a husband and father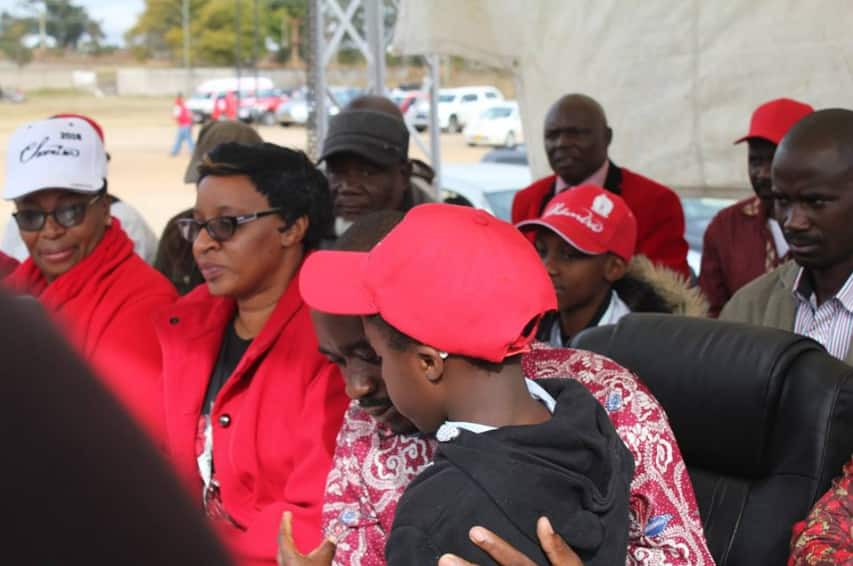 Nelson is a proud, loving, responsible, and caring family man. That said, who is nelson Chamisa wife? He has been married to a beautiful and intelligent woman whose name is Sithokozile Chamisa. Similar to most ladies, Sithokozile turned him down when they first met. Destiny played its part when they met again through a late friend.
The two are blessed with one son. His name is Ashley.
Career
As highlighted earlier, he is a preacher, lawyer, and politician. However, he is more popular as a statesman and an advocate. Below is a summary of his career and achievements in the two fields:
Political journey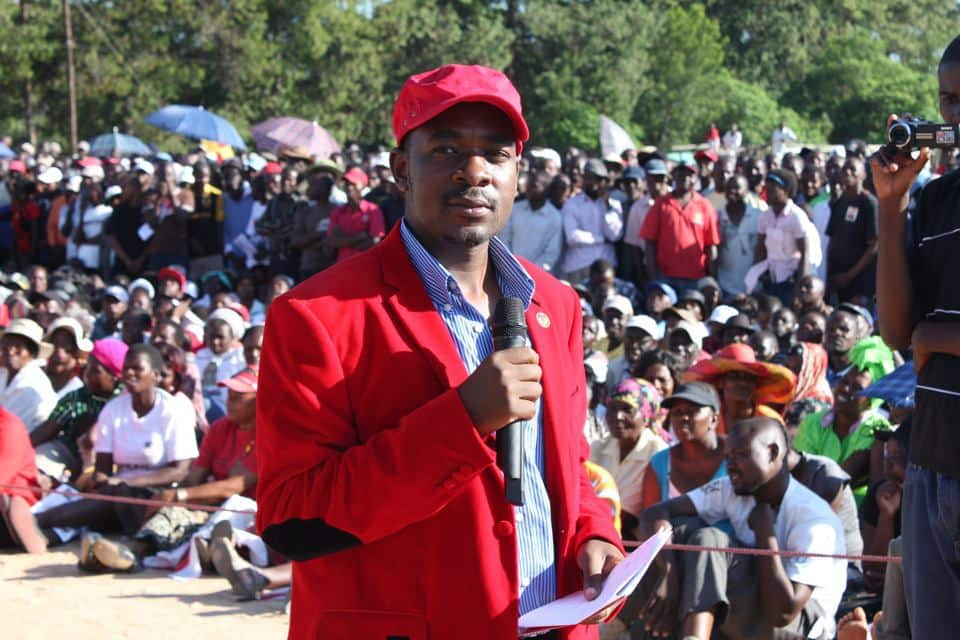 His political ambition officially started in June 2003 when he was elected as the Member of Parliament at the age of 25 years old. Later, he was pointed as the spokesperson of the MDC. Previously, he had served as the secretary-general of the Zimbabwe National Students Union (ZINASU).
In 2011, he rose to the position of the party's organizing secretary. During the same time, he served in different parliamentary committees. Some of the committees he chaired are Public Accounts, Gender and Youth, Defence and Home Affairs, and Communications.
His popularity and political experience attracted the attention of the late Morgan Tsvangirai, who was the leader of MDC. At first, he pointed him to spearhead the Ministry of Information, Communication, and Technology.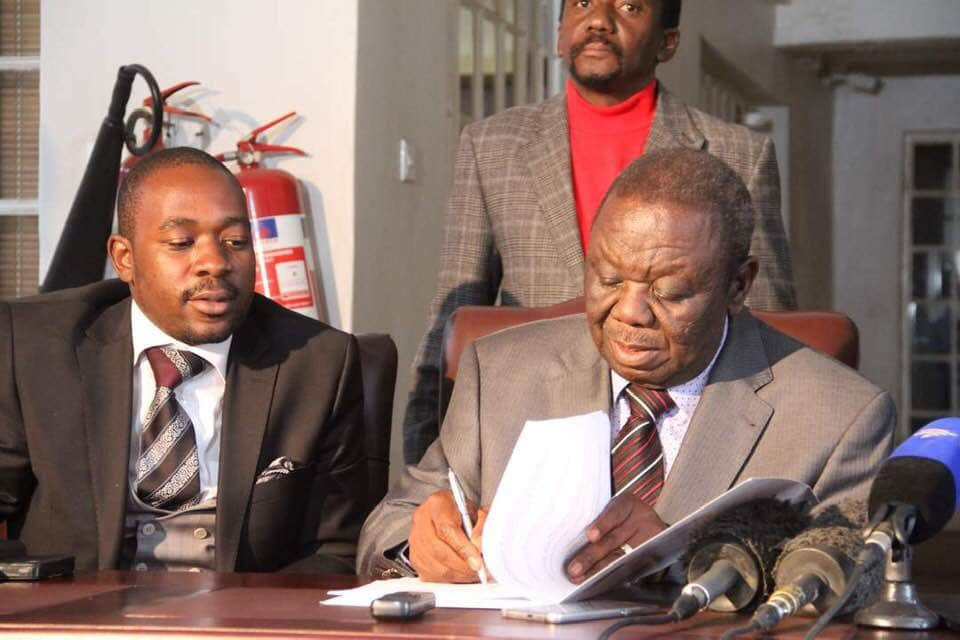 Between 2009 and 2013, he served as a cabinet minister under the national unity government. During this time, Tsvangirai's close allies accused him of several issues. Some alleged that he was barring them from access to the now-deceased leader.
Despite the objection from some of Tsvangirai's close allies, he was appointed the vice-chair of MDC. The position was shared with Khupe and Mudzuri. The rift among the three leaders widened further when Tsvangirai succumbed to colon cancer in 2018.
The party suffered a significant blow when the three deputies went on their separate ways in 2018. Their split led Emmerson Mnangagwa, a ZANU-PF candidate, to win the elections by 50% of the total votes. He came second in the tightly contested race with 2,151,927 votes.
Legal profession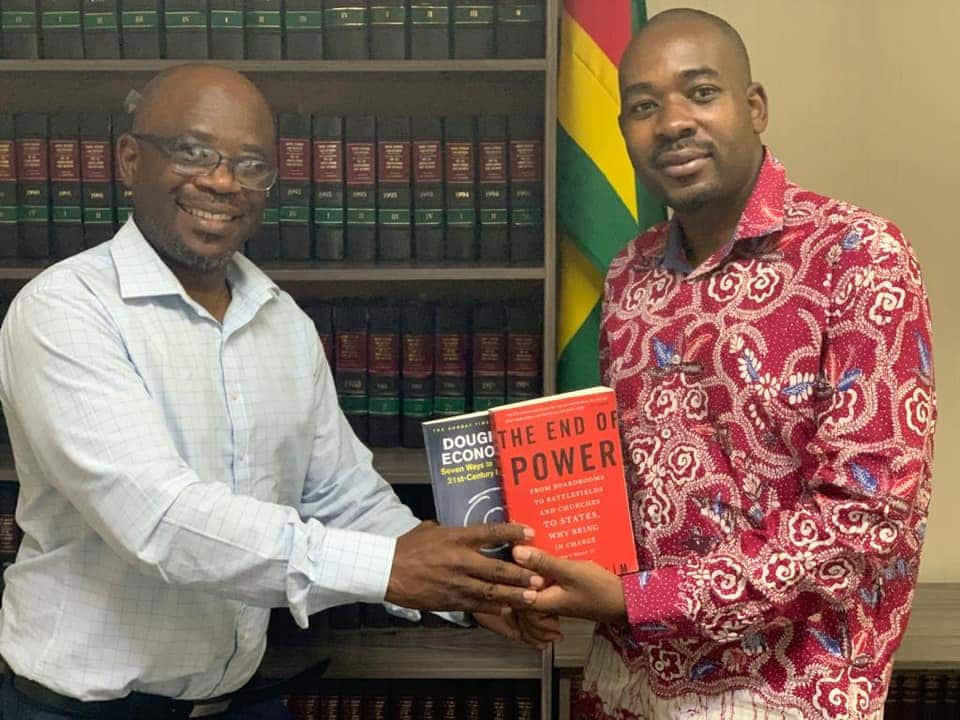 Chamisa is an advocate by profession. He has, precisely, been offering litigation and advisory services to the country's legal providers for close to six years now.
Nelson Chamisa house and cars
Similar to most politicians around the world, the 42-year-old leads a flashy lifestyle. He owns a lavish home and several motor vehicles, as seen from his 2018 political rallies. Even so, there are no specific details on the internet regarding Nelson Chamisa cars, such as brands and prices.
Net worth
Arguably, he is among the richest men in the republic of Zimbabwe. Unfortunately, at the moment, Nelson Chamisa net worth is under review.
READ ALSO: Lindiwe Mazibuko biography: age, husband parents, education, and contact details
Social media presence
Unlike some politicians, he is always actively engaging his followers through social platforms, especially Twitter. Below are the handles to his Facebook and Twitter pages:
Latest news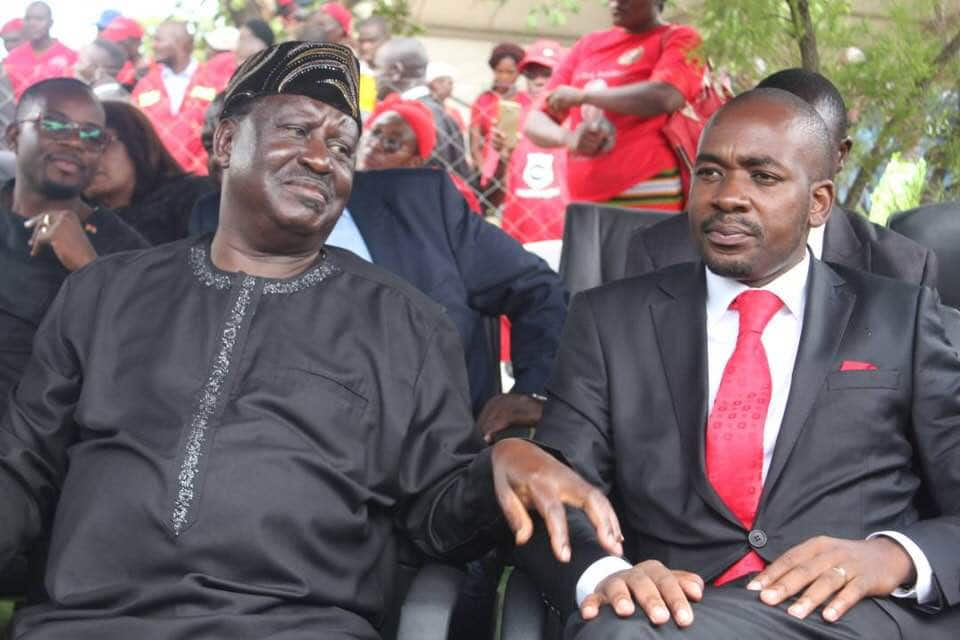 As a politician, he rarely misses in the headlines for various reasons. Often, it is for good reasons, of course. Over the last few days, he has been on the limelight after losing his dear mother, Alice Ambuya Chamisa. Reports have it that she collapsed and died while in her garden at Gutu.
FAQs
They are as follows:
What happened to Nelson Chamisa?
The generous and charismatic leader has been through a lot since joining the political arena. For instance, in 2007, he was attacked while on his way to Harare International Airport. The attackers broke his skull, so he stayed in hospital for some days.
In 2018, he also lost a case against the President. In his argument, the 2018 elections ware sham. Also, he alleged that excessive force was used during the voting day, impacting the results significantly. Lastly, he recently lost her lovely mother.
Where does Nelson Chamisa come from?
Nelson is a Zimbabwean by birth. Precisely, he hails from Masvingo Province.
How old is Nelson Chamisa?
The leader was born on the 2nd of February in 1978. Thus, as of 2020, he is 42 years old.
Who is Chamisa wife?
He is married to Sithokozile, who is also a legal practitioner.
Indeed, Nelson Chamisa is a leader with an impressive track record in politics and law. Despite losing in the 2018 general elections to President Mnangagwa, he remains a favorite to many, more so the youth. The 42-year-old is also a father and husband. Love him, hate him, he has the interests of his people at heart.
READ ALSO:
Sasha Pieterse bio: Age, partner, health condition, books, movies, profile, net worth
Schabir Shaik bio: age, children, wife, family, Nkobi Holdings, released, cars, house, net worth
Glenn Jacobs (Kane): bio, age, measurements, the Undertaker, net worth, profile