Charles Charamba age, wife, children, albums, house, accident
Charles Charamba is one of the well-known gospel artists and pastors in Zimbabwe. The religious leader has been in the gospel ministry for decades. He has a thriving career, which might explain why fans ask different questions. So, how much is Charles Charamba worth? Read on as we unveil this and other intriguing details about this cleric.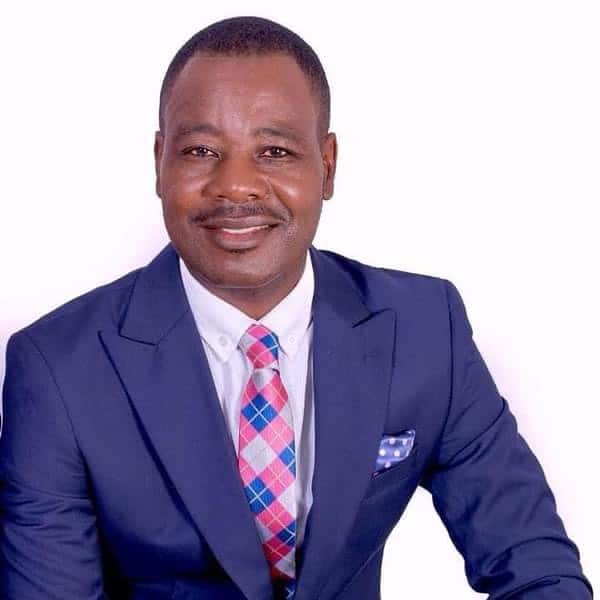 At the mention of the longest-serving pastors in Zimbabwe, the name of Charles Charamba will immediately pop up. He started his ministry back in the '90s and has grown so much since then. What is interesting is that some of his life details remain under wraps despite his popularity. Take a look at the known information about this pastor.
Charles Charamba profile summary
Date of birth: 27th April 1971
Place of birth: Mudzi, Mashonaland East Province
Charles Charamba age: 50 years old
Occupation: Pastor and musician
Wife: Idaishe Olivia Charamba
Charles Charamba bio
He was born on 27th April 1971 in Mudzi, Mashonaland East Province, and is 50 years old as of 2021. Charles has an impressive educational background. He attended Masarakufa Primary School before later enrolling in Masarukufa Secondary School, both located in Mudzi.
He decided to convert to Christianity and later joined AFM in 1988. Following this religious change, he decided to get baptised a year later, in 1989. Years later, he enrolled in a theological school where he studied for his diploma in theology.
He also graduated from Zimbabwe College of Music in September 2011 with a national certificate in music. Two years later, he graduated from Africa University with a bachelor of music degree in ethnomusicology.
Career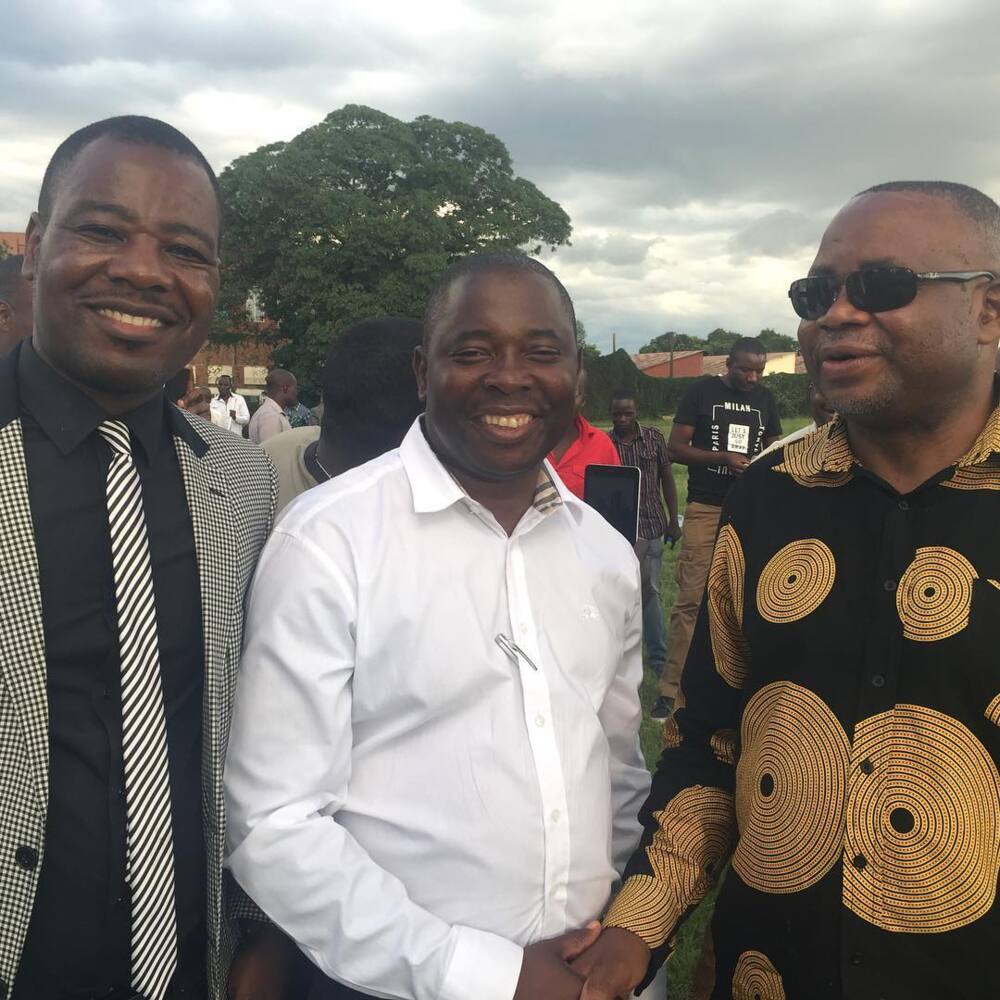 Charles started his music career towards the end of 1993 in a music group comprising Pastor Bernard Takawira Mukwaira. He was the lead vocalist. Later on, he decided to start a solo music path, and he left the group.
In 1995, he recorded seven hit singles and dropped his first album Tinashe Akatendeka two years later. It is arguably the album that made him debut as an artist and rank high on the Zimbabwean music map.
In 1998, he released another album titled Johane 3: 16. It was well-received, making him rank among the top gospel artists in Zimbabwe. Throughout his career, this pastor has released several songs and albums. Charles Charamba albums include:
Tinashe Akatendeka- 1997
Johane 3: 16- 1998
Exodus- 2001
Daily Bread- 2002
Sunday Service- 2003
Verses and Chapters- 2004
New Testament On Song- 2007
Pashoko Pangoma- 2010
Some of the best of Charles Charamba songs include:
Buruka
Moyo Wangu
Sarudzai
Regera Kundisiya
Makaitei
Aba Baba
Ndakauraisa Jesu
Nyika Zimbabwe
Mhinduro Iripo
These, among other of his songs, have been praised for their inspiration and great messages. Due to this, the pastor has won various awards for his work. Some of these include the Song and Video of the Year at the National Arts Merit Awards (NAMA), Best Gospel Artiste at the Zimbabwe Music Awards (ZIMA), and the Life Time Achievement Award.
Charles Charamba wife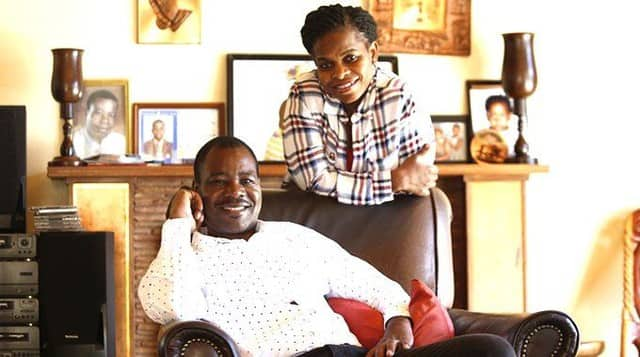 The pastor revealed that he often prayed about his future wife. He acknowledges that he would often let God know of the characteristics he wanted in a wife. His prayers were answered when he met Idaishe Olivia Charamba in St Mary's Apostolic Faith Mission Church in Chitungwiza.
The two served in the choir and eventually fell in love. They tied the knot in 1997. Most people refer to her as Mai Charamba. How old is Olivia Charamba? This is another commonly asked question about the wife of this Zimbabwean pastor. She was born on 14th August 1973 and is 47 years old as of 2021.
Charles Charamba children
Olivia and her husband have been blessed with five children. They have three daughters called Eternity, Shalom, and Tagamuchira and two sons known as Aveneni and Timukudze.
Charles Charamba house
Charles Charamba's family resides in one of the neighbourhoods in Zimbabwe known as Gunhill. His house remains the talk of the town for passers-by due to its well-manicured lawns and design. The house has a huge gazebo, swimming pool, and an indoor music studio.
Charles Charamba scandals
The father of five has had his fair share of controversies. He was arrested in 2004 for fraud allegations. He had arguably conspired with the managing director of Mvuri's bank's branch to defraud it of ZW $40 million. It was reported that ZW $9 million had already been deposited in his account. Although the manager claimed the pastor had applied for a loan, it was revealed that this was not the case. He was, however, acquitted.
He found himself making the headlines once more in 2012 and 2013 after reports of acquiring offerings from the sale of pirated albums of upcoming artists. He reportedly sold Trymore Bande's album in 2013.
Charles sued him for trying to defraud him. Bande's producer later revealed that the musician's album was being sold as that of the pastor in the streets. In the wake of this, the charges were dropped.
Charles Charamba latest news
Fans of the talented musician were in late 2020 sent into a shock after waking up to headlines of Pastor Charles Charamba accident. The news acknowledged that the pastor had sadly passed away.
The family quickly rubbished these claims and acknowledged that the pastor was alive. More so, they did reveal that the cleric was never involved in a road accident, as reported in the news.
Charles Charamba is one of the most famous gospel artists in Zimbabwe. He has released multiple songs throughout his career and achieved different awards for his wondrous works. The father of five is happily married to Idaishe Olivia, popularly known as Mai Charamba.
READ ALSO: Passion Java age, real name, wife, snake, house, cars, worth
Briefly.co.za shared an article on Passion Java. He is one of the most affluent self-proclaimed prophets in Zimbabwe. He reports having gifts of performing miracles and has so far surprised many with his astonishing acts.
More so, this cleric never shies away from flaunting his wealthy lifestyle online. Although it has come with a lot of criticism, the prophet does not seem to change his way of living any time soon. Get this and more fascinating details about this prophet by reading the article.
Source: Briefly News