Leonard Zhakata age, wife, all songs, mp3 download, house
Leonard Zhakata is one of the names that pop up when you mention Zimbabwe's collection of lyrical prowess and veteran musicians. In an industry with such stiff competition, this artist has managed to keep relevant since back in the 90's when he debuted. His music feeds the souls of most individuals, which might explain his dominance in the country's music industry throughout the years.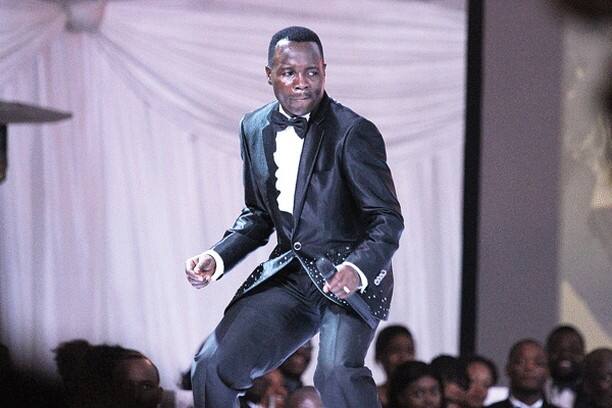 Leonard Zhakata is undeniably talented and among the best artists in Zimbabwe. However, besides his booming music career, fans can hardly know about his personal life. Is Leonard Zhakata married? What is Leonard Zhakata net worth? These are questions fans cannot answer. Read on as we unveil the little that is known of this famous songwriter.
Leonard Zhakata profile summary
Full name: Leonard Karikoga Gumiremisewe Zhakata
Date of birth: 25th June 1968
Leonard Zhakata age: 52 years
Zodiac sign: Aquarius
Occupation: Songwriter, Singer, and Dancer
Leonard Zhakata bio
Leonard Karikoga Gumiremisewe Zhakata, popularly known as Karikoga Leonard Zhakata, was born on 25th June 1968 in Zimbabwe. Although it is believed that he was born on 10th February 1968, he clarified in a talk show that his actual birthday is on June 25th. The only boy in a family of seven is currently 52 years old.
Growing up, Karikoga had a significantly different experience compared with other youngsters his age. He was raised in Rusape, where he was highly exposed to the liberation war at a tender age. It was against the regime of Ian Smith, which prompted him to become one of the smallest and youngest war collaborators.
He attended Shiri Yedenga Primary School in Glen Norah, Harare. It is while studying in this institution that he discovered his passion for music.
Career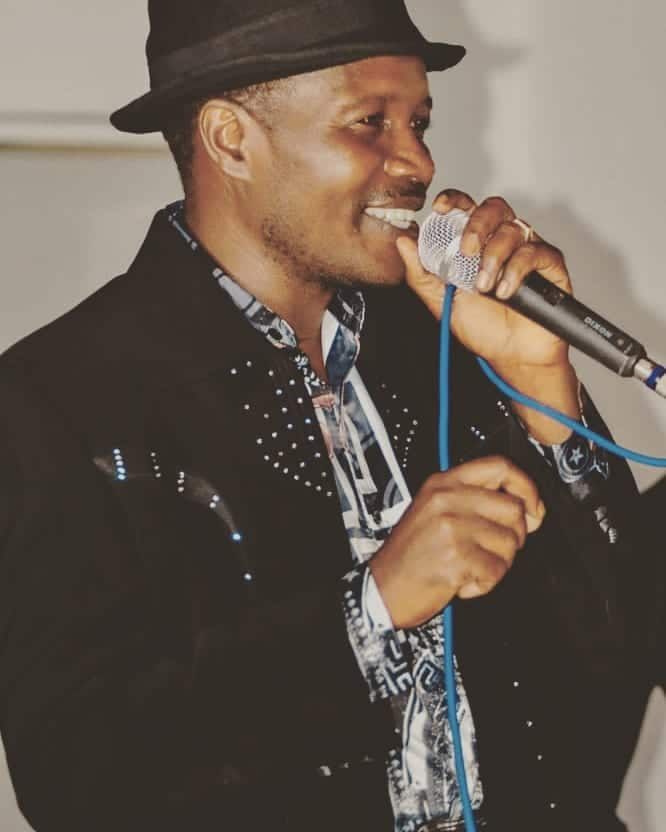 Zhakata would sneak to go make music with his pals in primary school. By the time he was turning thirteen, he had composed his first track titled Baba Samson. He formed a band called Maungwe Brothers Band with his late cousin Thomas Makion.
The band, better known for its Sungura performance, later re-branded as Zora music. The band released two albums together. Although Karikoga was itching to record music quickly, things did not move as fast as he wished. Recording companies constantly turned him down.
In 1989, he got his lucky break, and he recorded his first 12-inch single known as Moyo Muti. It was followed by his Yarira Mhere album the year after. He got his lucky break and rose to stardom in 1994 after releasing his famous album Maruva Enyika.
It quickly became a street anthem, making most Zimbabweans take notice of him. He slowly rose to prominence in the country's music industry due to his exceptional songwriting skills. Listening to Leonard Zhakata songs will help you approve that he is a lyrical genius.
Since then, he has produced numerous hit songs and albums. Some of the best known Leonard Zhakata albums include:
Maruva EnyikaHodho
Nzombe Huru
Mubikira
Original Rhythms of Africa
Mandishorei
Ndingaite sei?
His Maruva Enyika album sold over 120,000 copies when it was released in 1994. By then, he was only 26 years old. It was enough to make him rank the youngest and first solo artist in Zimbabwe to sell over 100,000 copies.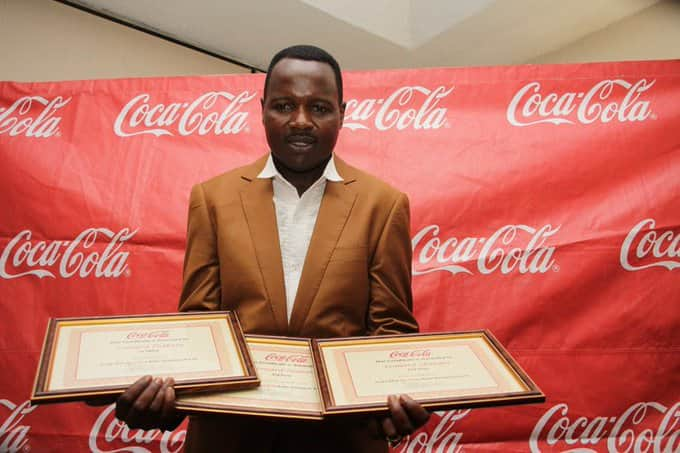 Leonard Zhakata all songs have given him sufficient airplay on most radio stations. In 2017, he won $2,500 for scooping the top spot on Radio Zimbabwe's Coca-Cola Top 50 music chart. He also walked away with $2,000 and $1,500 for two of his other songs, which also scooped the second and third posts on the chart.
Venture into gospel music
In 2012, Prophet Emmanuel Makandiwa prophesied that Karikoga would eventually become a cleric. Following this announcement, he announced his shift to gospel music. Although the news was received with mixed feelings, the artist released a gospel album titled Zvangu Zvaita.
Controversy
In 2003, Zhakata watched helplessly as his music took the back seat, unlike in the late '90s when he launched his career. He had released tracks such as Sakunatsa, Mirira Nguva, and Ngona Yenharo and soon realized that they were not getting enough airplay compared with his other tracks.
He was later informed that his music had been banned on all Zimbabwe Broadcasting Corporation channels as tracks like the ones named above had been deemed politically incorrect. The rationale behind this was that these tracks supported the opposition party Movement for Democratic Change (MDC).
Leonard Zhakata songs mp3 download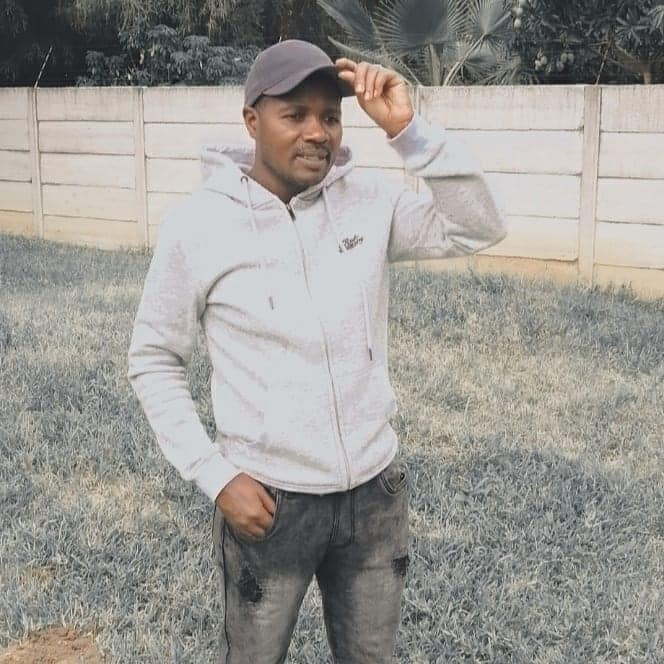 Get Leonard Zhakata Greatest Hits and other albums in the mp3 version by downloading them today on your phone. You might as well set one of them as your ringtone. Some of the hits you will find in this format include:
Mugove
Kundiso
Gotwe
Zombi
Ndiriwenyu
Nhamo Dzenyika
Leonard Zhakata house
Following the release of Small House by Leonard Zhakata, most fans were left questioning his house. Judging from the song's title, most people thought the legendary artist was coming clean about his home. However, do not be fooled by this title. The veteran musician is well known for his lyrical in-depth.
He is yet to reveal details about his house or personal life. He is not as forthcoming as other celebrities when it comes to his personal life. It might explain the numerous questions online about Leonard Zhakata wife, children, and so forth. Only time will tell when he exposes this information to the public.
Leonard Zhakata is one of Zimbabwe's prolific musicians, best known for the lyrical depth of his tracks. He has remained afloat in the industry, an aspect that has made most people take notice of him. He recently ventured into the gospel scene, and Briefly.co.za wishes him nothing but the best.
READ ALSO: Blade Nzimande age, wife, qualifications, contacts, speech
Briefly.co.za recently published an article about Blade Nzimande. He is one of the great men who led South Africa to fight for their freedom and against apartheid. However, most might not know this about him.
Instead, they might recognize him as the current Minister of Higher Education, Science, and Technology. There is so much about him that people do not know. Click on the link to learn more about this great South African leader.
Source: Briefly News