Bantu Holomisa is a respected and popular political figure in South Africa. He was born in a prominent family and was privileged to study in a good school. Currently, he is president of The United Democratic Movement and a Member of Parliament in South Africa.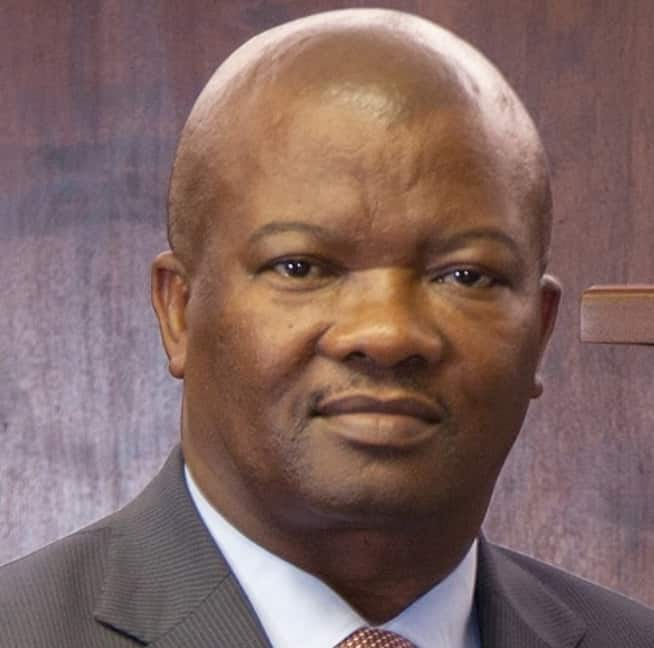 Bantu Holomisa is among South African black politicians who were born during the apartheid reign. He was lucky that his father was a chief, hence, he was able to access formal education. His great skill made him be appointed as a chairman of the Military Council of Transkei. Afterward, he joined active politics and has been involved in South African government affairs since they gained independence to date.
Bantu Holomisa profile summary
Full name: Bantubonke Harington Holomisa
Date of birth: 25 July 1955
Age: 64 years
Parent: Bazindlovu Holomisa
Spouse: Thunyelwa Holomisa
Son: Mandla Holomisa
Bantu Holomisa biography
His full name is Bantubonke Harrington Holomisa. He was born on 25th July 1955, Mqanduli, Transkei, in South Africa. His father was the late chief Bazindlovu Holomisa, who was a Transkei Legislative Assembly member. During the apartheid era, Transkei was zoned as a Xhosa-speaking people zone in Cape Province.
As a Transkei Legislative Assembly member, chief Bazindlovu wielded great political power, which he passed to his son Bantubonke. Currently, he is 64 years old.
Bantu Holomisa family
In 1981, he married the love of his live Thunyelwa Holomisa. The two are blessed with one son Mandla Holomisa. Bantu Holomisa son, is a former luxury beverages merchant who has a flair for luxury brands.
His education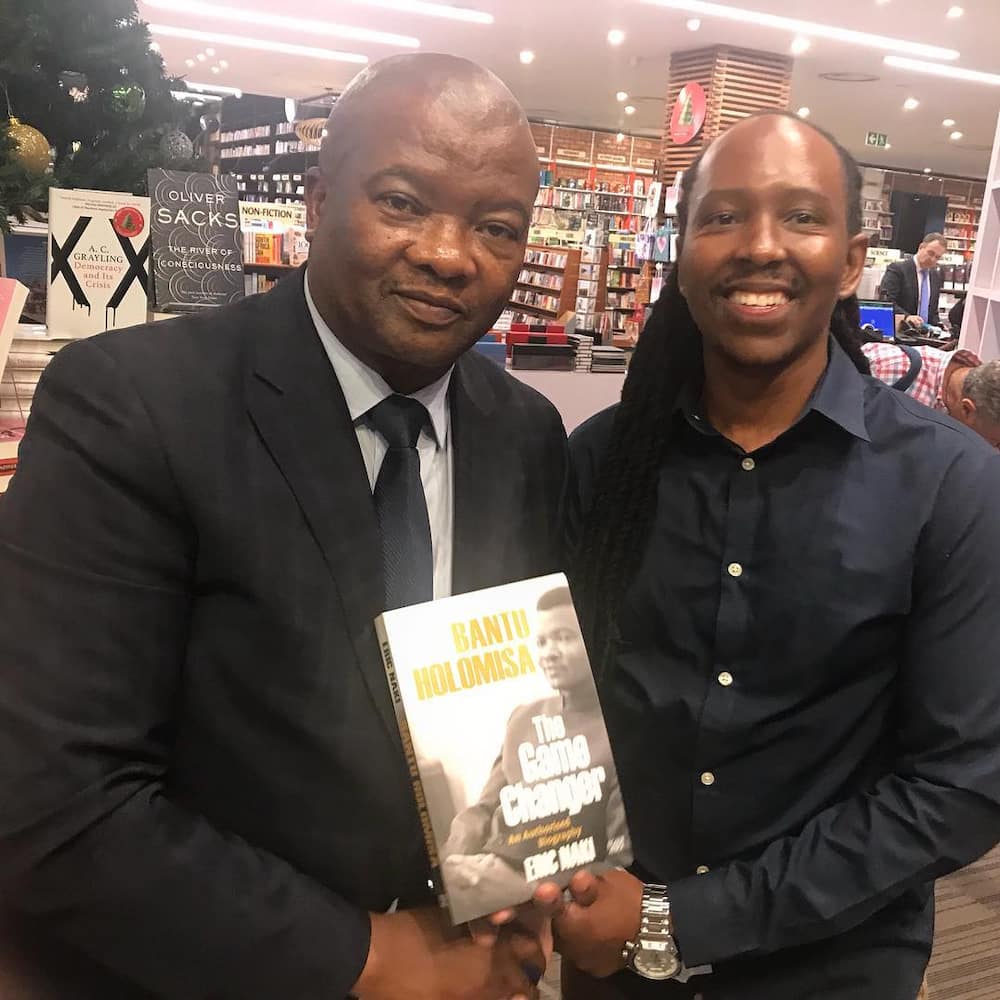 He attended Ngqungqu Primary School located in Mqanduli district. Later, he went for junior and senior secondary education at Jongilizwe college located in Tsolo. This was a school for the sons of headmen and chiefs.
Immediately after high school, he joined the Transkei Defense Force in 1976. At this time, his agemates, males, were joining Umkhonto WeSizwe. Two years later, he was commissioned. He excelled in his military studies and became one of the first black Africans to enroll in Army College in Pretoria. He studied the South African Staff and Management course.
Ten years later, he clawed to the top as the commander of the Transkei Defense Force. He held the position from 1987 to 1994.
READ ALSO: Kaizer Motaung age, children, grandchild, wife, parents, position, cars, house and net worth
General Bantu Holomisa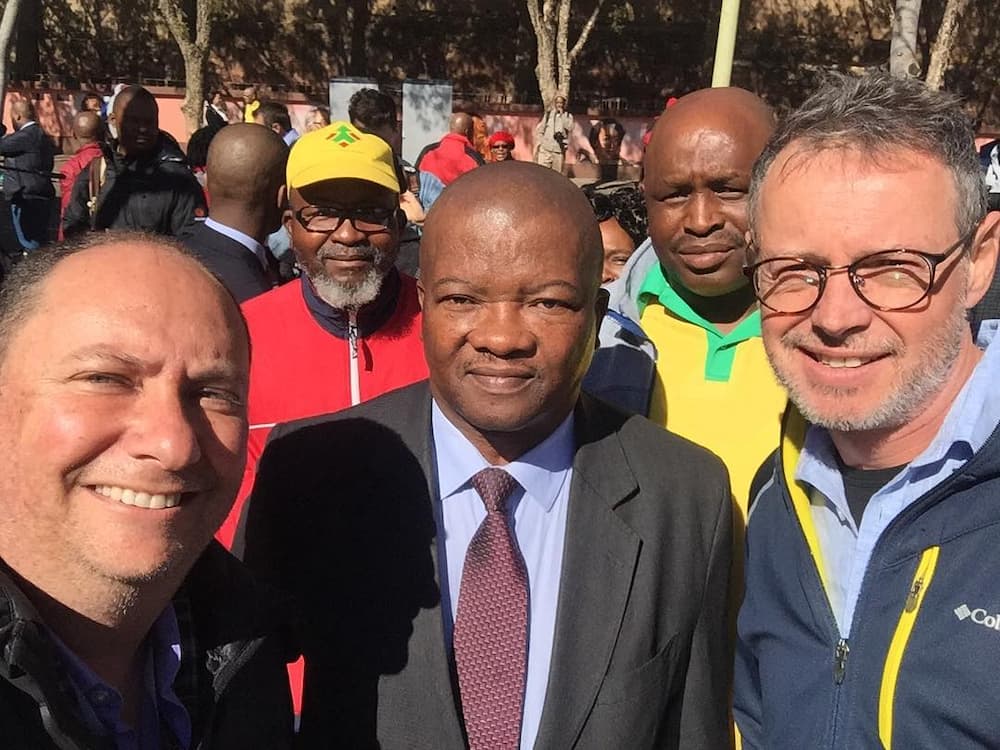 As a general, he resolved to make changes in the Transkei administrative structure. He forced George Matanzima, the Prime Minister of Transkei, to resign in October 1987. Afterward, he became the Chairman of the Military council of Transkei. It was after he ousted PM Stella Sigcau Matanzima's successor.
Between 1988 and 1989, his government unbanned more than thirty organizations that had been banned by his predecessors. He established a government that worked hand in hand with liberation movements. Consequently, there was a smooth transition in Transkei before 1994's national elections.
Moreover, general Bantubonke participated in Convention for a Democratic South Africa negotiations as the Transkei leader. The CODESA negotiations resulted in the 1994 elections.
His political career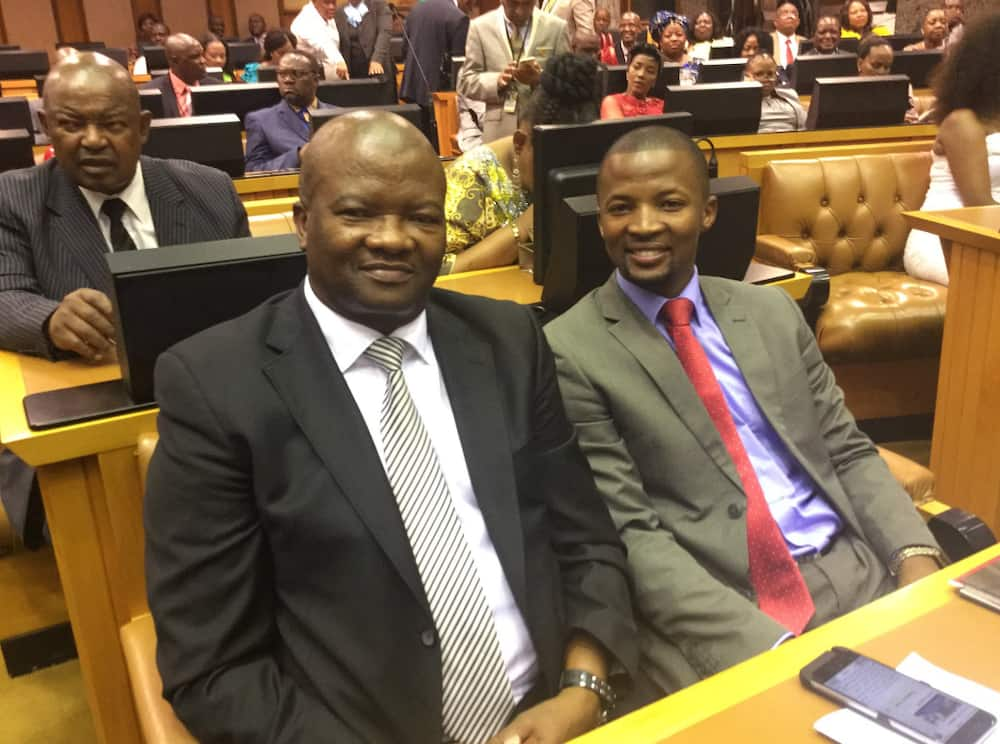 He participated in the 1994 South Africa democratic elections actively. it was after he was selected by the African National Congress to campaign alongside Nelson Mandela, Cyril Ramphosa, Thambo Mbeki, Winnie Mandela, late Steve Tshwete, and Steve Slovo. The same year, he received majority of the votes in ANC National Congress.
In 1996 the African National Congress expelled him after testifying in the Truth and Reconciliation Commission. He told of the irregular activities that took place in Transkei and refused to recant his testimony.
Subsequently, he co-founded United Democratic Movement together with Roelf Meyer in 1997. Currently, he is the president of UDM.
His appointments
In the south African government of 1994, he was nominated as a Deputy Minister of Environment and Tourism. He was among members elected in parliament in 1997. Moreover, he was requested to act as a monitor in the 2007 elections in East Timor by the Independent Electoral Commission.
Holomisa activities outside South Africa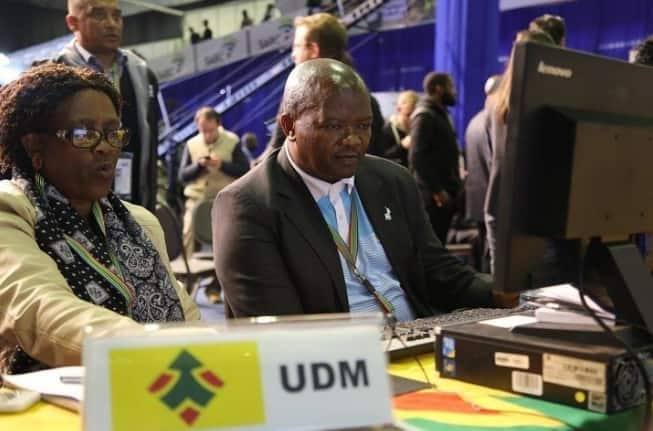 From 1989 he has been addressing forums around the globe. Some forums, he has actively participated, are the Confederation of British Industry, the United Nations Security Council, and the Council of Foreign Relations in the USA.
Moreover, he has addressed breakfast prayer meetings in Zambia, USA, and Uganda. He also attended a Democratic Convention in Los Angeles, USA. In addition, during the same year, he attended a delegation of UDM members in China, after being invited by the Chinese government.
His quotes
Bantu is an eloquent man. He is famous for having funny quotations in the social media in South Africa. Last year he made headlines after he had been speaking on a live interview on enNCA. He was attempting to tell the viewers about a famous parable teaching about a person and fish. To listen to the interview, you can look up Bantu Holomisa fish on YouTube.
Some of his famous quotes are:
Where in this wide world, can man find nobility without pride, friendship without envy, or beauty without vanity?
Look at them, jumping from their chairs like popcorns.
Bantu contact details
You can easily contact him through United Democratic Movement website, because he is the party's president. You can use bholomisa@udm.org.za email, fax +27(0)87-941-9052 or call through +27(0)12-321-0010. Moreover, Bantu Holomisa Twitter is active with more than 400,000 followers and almost 40,000 tweets. You can follow him to get a glimpse of his activities or tweet to communicate with him.
Bantu Holomisa is a famous South African politician. He has been a famous leader since his youth days at the military man. He is the current president of UDM a political party that has brought numerous changes in the South African government.
READ ALSO: Andile Kamajola age, children, spouse, songs, album, awards and Instagram