Mandisa Mkhize bio: age, children, spouse, profile, latest
The world will always remember the tragic death of famous South African goalie Senzo Meyiwa. He is the late husband of the ever radiant and gorgeous Mandisa Mkhize. Before Senzo's death in 2014, his wife, Mandisa, accused him of having an extramarital affair. This came as a rude shock to his fans, who always pictured him as the ideal husband.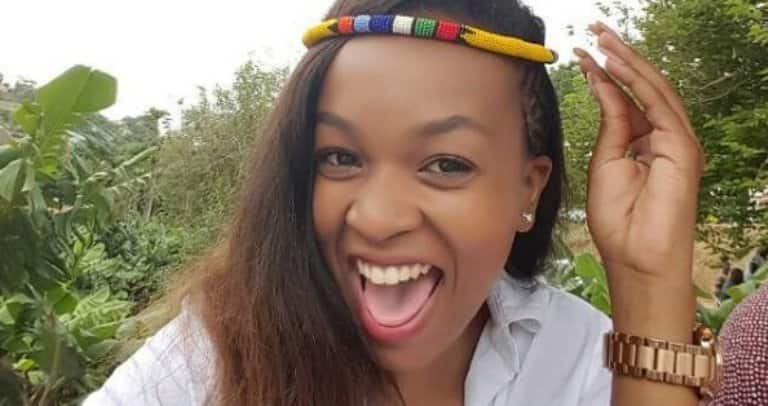 Mandisa Mkhize's marriage seemed perfect and complete. However, it all came crashing down when she found out that her famous hubby was cheating on her with the pop diva and actress Kelly Khumalo. Sadly, her husband Meyiwa was killed in a robbery incident. Where was Senzo Meyiwa shot? This happened at Kelly Khumalo's apartment in Spruitview, Johannesburg, on the 26th of October, 2014.
Mandisa Mkhize profile summary
Full name: Mandisa Mkhize
Place of birth: South Africa
Nationality: South African
Husband: Senzo Meyiwa (late)
Children: Nana Meyiwa
Alma mater: Durban Institute of Technology, Ridge Park College, and Bophelo Impilo Private School
Her background and career
Nothing or little is known about the family background of Mandisa Mkhize, also known as Mandisa Meyiwa. However, she was born in South Africa. Meyiwa's beautiful wife attended Bophelo Impilo Private School, located in Johannesburg, South Africa.
READ ALSO: Adel Amrouche bio: age, Kaizer Chiefs transfer news, teams coached, achievements, profile, latest
Afterwards, she gained admission into Ridge Park College. Immediately after she graduated from college, she proceeded to study at the Durban Institute of Technology. She was awarded her human resource management diploma and degree in business administration at the institute in 2008.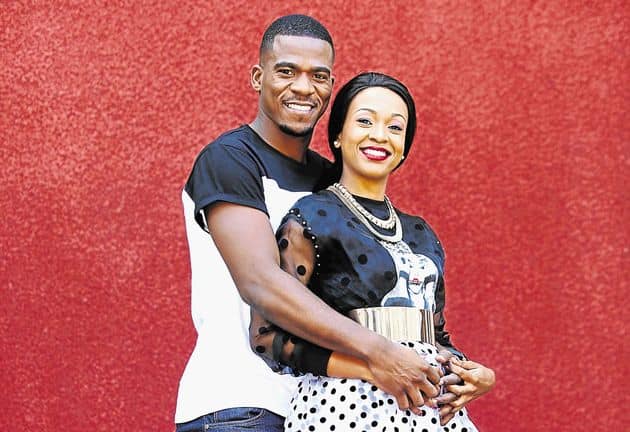 Mandisa is a hardworking and intelligent woman. She secured a job as a call agent at Nedbank in 2006. Because of her dedication and commitment to the job, she was eventually promoted to the position of HR officer in July 2009.
Mandisa Mkhize Meyiwa age
Mandisa Mkhize age is not known. There is no reliable information about her date of birth. However, her late husband was born on the 24th of September, 1987, although there were allegations later that he lied about his age.
Mandisa Mkhize spouse
Mandisa spouse, Meyiwa, is a goalkeeper who plied his trade with South African soccer giants Orlando Pirates. The star also played for the South African national team. He debuted for the Bafana Bafana on the 2nd of June, 2013, in a match against Lesotho.
Meyiwa also made the South African 23-man team led by manager Gordon Igesund at the Africa Cup of Nations in 2013. However, he was on the bench throughout the tournament. During his career, the star had seven international appearances to his name.
Mandisa Mkhize children and marriage life
Mandisa Mkhize got married to famous Orlando goalkeeper Senzo Meyiwa in 2013. Nevertheless, rumours had it that Mandisa's spouse saw another woman, Khumalo, barely 12 months into their marriage. This rumour was later confirmed true by Mandisa Mkhize, and then a saga ensued.
READ ALSO: Cyril Nzama bio: age, wife, position, stats, house, celebration, current job, profile
It was reported that the South African player planned to divorce his beautiful wife. Subsequently, Mandisa moved out of the home they shared. Also, she granted an interview with City Press. Mandisa told the media that she had accepted the fact that she had lost her husband forever.
Mandisa Mkhize has a beautiful daughter named Nana Meyiwa. According to online sources, Andile Ace Ncobo, a former referee, adopted the daughter of the late Orlando Pirates football club star. It was claimed Nana Meyiwa has been living in poverty after the death of her dad.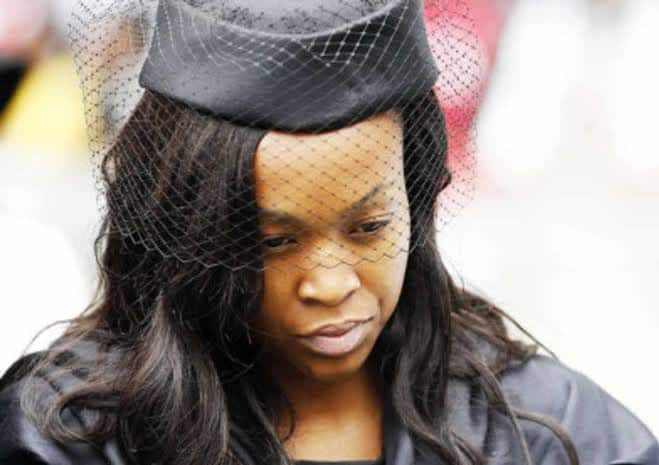 Is Senzo Meyiwa dead?
Yes, Meyiwa was killed on the 26th of October, 2014. The Bafana Bafana goalie got shot and died during an armed robbery incident at his girlfriend's residence. The player was confirmed dead on arrival at a hospital located in Johannesburg.
It is believed that three people were involved in the shooting. The South African police also released images of two suspects. One of the suspects, Zanokuhle Mbatha, was apprehended and got arrested on the 31st of October that year. He was arraigned before a court and then freed on the 11th of November due to insufficient evidence.
Nevertheless, there was a massive public outpouring following his death. Jacob Zuma, the president at that time, expressed sadness over the loss. He also called on the security operatives to ensure that Meyiwa's killers are found. Meanwhile, Sepp Blatter, a former FIFA president, called the death of the player a senseless, tragic loss.
Then, the former Real Madrid keeper, Iker Casillas, uploaded a photo of Meyiwa holding Casillas' Real Madrid jersey on his Instagram account. Senzo was buried in Chesterville, KwaZulu-Natal.
Social media engagement
Senzo Meyiwa wife is active on social media platforms. She operates an Instagram and Facebook accounts, among others. Currently, Mandisa Mkhize Instagram page boasts of over 10,000 followers. Her Instagram handle is @mandisamkhize01.
Mandisa Mkhize latest news
Where is Mandisa Mkhize now? It is one of the major questions people have raised over time. The beautiful wife of late Senzo is believed to live in South Africa as she uploads recent pics of herself in the country. She granted a public interview with Sunday Sun following the release of her late husband biography, The Inexplicable Life Of Senzo Meyiwa, in 2019.
Finally, Mandisa Mkhize became a widow and a single parent following the death of her hubby in 2014. The soccer star murder led to public outrage over the high rates of murders and crimes in South Africa.
READ ALSO: Andrea Pirlo bio: wife, age, net worth, Juventus coach
How much do you know about Italian businessman and professional soccer coach Andrea Pirlo? Briefly.co.za earlier reported on his personal life and career. As a retired midfielder, Pirlo is known and celebrated for his excellent skills while playing for the Italian national team as well as Juventus FC. Details about how he started his coaching career, how much he is worth, and his family life are some of the information discussed in the post.
READ ALSO:
Source: Briefly.co.za