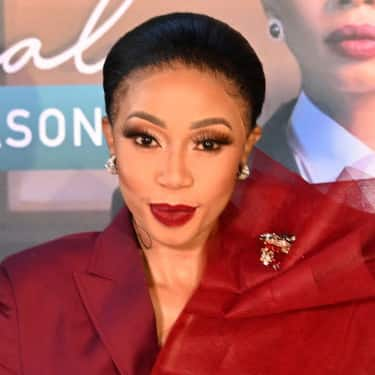 Kelly Khumalo
Birth name: Kelly Nonhlanhla Khumalo
Born: 11 November 1984
Place of birth: Nquthu, KwaZulu-Natal, South Africa
Nationality: South African
Main activity: Singer-songwriter, actress, dancer, entrepreneur, TV personality
Musical genre: Afro-pop, gospel, R&B
Kelly Khumalo is a South African singer, songwriter, actress, and dancer who became famous after her debut album T.K.O came out in 2005. She is also known for her roles in TV shows such as Life with Kelly Khumalo, and Rhythm City.
Career
Kelly Khumalo was discovered while performing at a gospel talent search and signed a record deal with Bonsai Entertainment in 2004. She released her first album T.K.O in 2005, which got her two nominations at the 2006 South African Music Awards for Song of the Year and Best Afro Pop Album. Her second album Itshitshi came out in 2006.
In 2012, she released her third album The Past, The Present, The Future, which earned her the Best Female Artist of the Year award at the 19th South African Music Awards in 2013. She also worked with Robbie Malinga on the song "Sobabili".
In 2014, she released her fourth album Back to My Roots, which had the popular song "Asine". The album was nominated for Best African Pop Album and Best African Adult Album at the South African Music Awards XXXI in 2015.
In 2016, she released her fifth album My Truth, which won the Best Female Album at the 2017 Metro FM Awards. The album had songs such as "Uthando" and "My Testimony".
In 2018, she released her sixth album Unleashed, which had songs such as "Jehovah" and "Dance Comigo".
In 2020, she released her seventh album The Voice of Africa, which had elements of R&B, gospel and Afro-pop. The album was certified gold in South Africa and had songs such as "Empini" and "Ngathwala Ngaye".
Besides her music career, Kelly Khumalo has also tried acting and TV. She has been in TV shows such as Life with Kelly Khumalo, Rhythm City, Zulu Wedding, and Idols SA.
Personal life
Kelly Khumalo has three children: Christian Khumalo, Thingolenkosazana Khumalo, and she also has a newborn baby. She has had several high-profile relationships with celebrities such as Senzo Meyiwa, Jub Jub, and Chad da Don.
She has also dealt with several controversies and challenges in her life, such as being blamed for Senzo Meyiwa's death by his family and some media outlets; being mistreated by Jub Jub; being addicted to drugs; and being in a conflict with her sister Zandile Khumalo.
Despite these hardships, Kelly Khumalo has stayed strong and optimistic. She has also spoken out about social issues such as gender-based violence, racism, and xenophobia.
Awards
Kelly Khumalo has won several awards throughout her career. Some of them are:
Best Newcomer in the Afro-Pop music circuit (2005)
Best Female Artist of the Year at the 19th South African Music Awards (2013)
Best Female Album at the Metro FM Awards (2017)
Discography
Here is a list of Kelly Khumalo's singles and albums, in chronological order from earliest to latest, along with the title and year:
T.K.O (2005)
Itshitshi (2006)
Ngiyabonga (2006)
The Past, The Present, The Future (2012)
Sobabili (with Robbie Malinga) (2012)
I Live for Love (2012)
Back to My Roots (2014)
Asine (2014)
Somizi (2014)
My Truth (2016)
Uthando (2016)
My Testimony (2016)
Unleashed (2018)
Jehova (feat. J F.L.O) (2018)
Ngiyazthandela (2018)
Dance Comigo (2018)
Happiness (2018)
The Voice of Africa (2020)
Empini (2020)
Ngathwala Ngaye (feat. Mondli Ngcobo) (2020)
Undithatha Kancinci (2020)