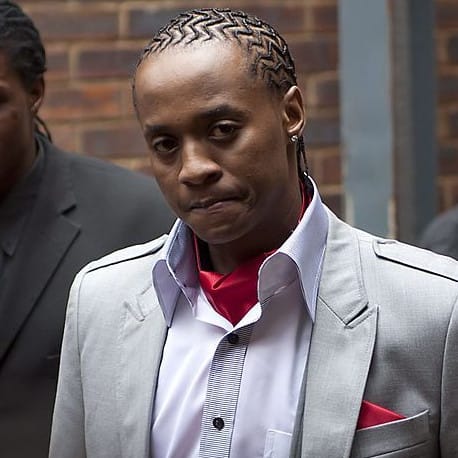 Jub Jub
Birth name: Molemo Katleho Maarohanye
Born: 29 June 1980
Place of birth: Soweto, Orlando East, South Africa
Nationality: South African
Main activity: Hip-hop artist and media personality
Musical genre: Hip-hop, gospel
Jub Jub is a former child star who became a successful hip-hop artist and TV host in South Africa. He is famous for his songs such as Ndikhokhele and Ke Kopa Tshwarelo, as well as his shows such as Uyajola 9/9, You Promised to Marry Me and Uthando Noxolo. He has also faced controversy and tragedy in his personal and professional life, including a fatal car accident that landed him in prison for four years.
Career
Jub Jub began his career in 1991 when he starred in a Coca-Cola TV ad with soccer legend Doctor Khumalo. He then followed his passion for music and entertainment by studying at the FAME school - La Guardia High School for the Performing Arts in New York.
He came back to South Africa and released his first album The Rare Breed in 2006, which achieved platinum status. His second album My Shine came out in 2007, and his third album Fresh Air in 2009. Some of his most popular songs include Ndikhokhele, a Xhosa gospel song that he remade in 2020 with various artists, and Ke Kopa Tshwarelo, a song that he released after his release from prison in 2017.
Jub Jub has also been a successful TV host and presenter for various shows such as Jam Alley, Channel O and Selimathunzi. He currently hosts three shows on Moja Love TV DStv channel 157: Promised to Marry Me, a show that reveals people who fail to keep their marriage proposals; Uyajola 9/9, a show that exposes cheating partners and spouses; and Uthando Noxolo, a show that helps people find forgiveness and healing from their past.
He has also appeared in ad campaigns and product launches for high-profile companies such as MTN, Nike and Coca-Cola.
Personal life
Jub Jub was born and raised in Soweto, Orlando East, in a family of five. His father is Sydney Maarohanye, and his mother was Jackie Maarohanye, a well-known philanthropist who founded the Ithuteng Trust School for orphans. His parents divorced in 2016 after 36 years of marriage.
Jub Jub has a son named Christian with his ex-girlfriend Kelly Khumalo, an actress and singer. Khumalo accused Jub Jub of physically and emotionally abusing her during their relationship. Jub Jub is currently married to Zenith 'Zee' Mia, a music director.
Awards
Jub Jub has not won any major awards for his music or TV work. However, he has received nominations for the South African Music Awards (SAMA), the Metro FM Music Awards and the Channel O Music Video Awards.
Dating timeline
Jub Jub's dating timeline is not very clear. He dated Kelly Khumalo from 2008 to 2010. He also dated Amanda Du-pont around 2014. He married Zenith Mia in 2018. He has not been linked to any other romantic partners publicly.
Discography
Here is a list of Jub Jub's best singles and albums, listed in chronological order from earliest to latest, along with the title and year:
The Rare Breed (2006)
Good Time Of Your Life (2006)
Ndikhokhele (2006)
My Shine (2007)
Phind'ukhulume (2007)
Fresh Air (2009)
Good Times (2009)
Love You Till The End (2009)
Ndikhokhele Bawo (Remake) (2020) feat. Various Artists
Ngi Thembe Wena (2021) feat. Benjamin Dube