Thamsanqa Mkhize bio: age, partner, Orlando Pirates, salary, FIFA, car, profile
Thamsanqa Mkhize is a prominent South African soccer player. Although he has been living in Cape Town for years now, the star maintains a conservative lifestyle. He was raised in the rural parts of the country and has refused to be influenced by modern trends. Thamsanqa Mkhize current teams are Bafana Bafana and Cape Town City FC. He is the captain and defender of Cape City Stars and a defender in Bafana.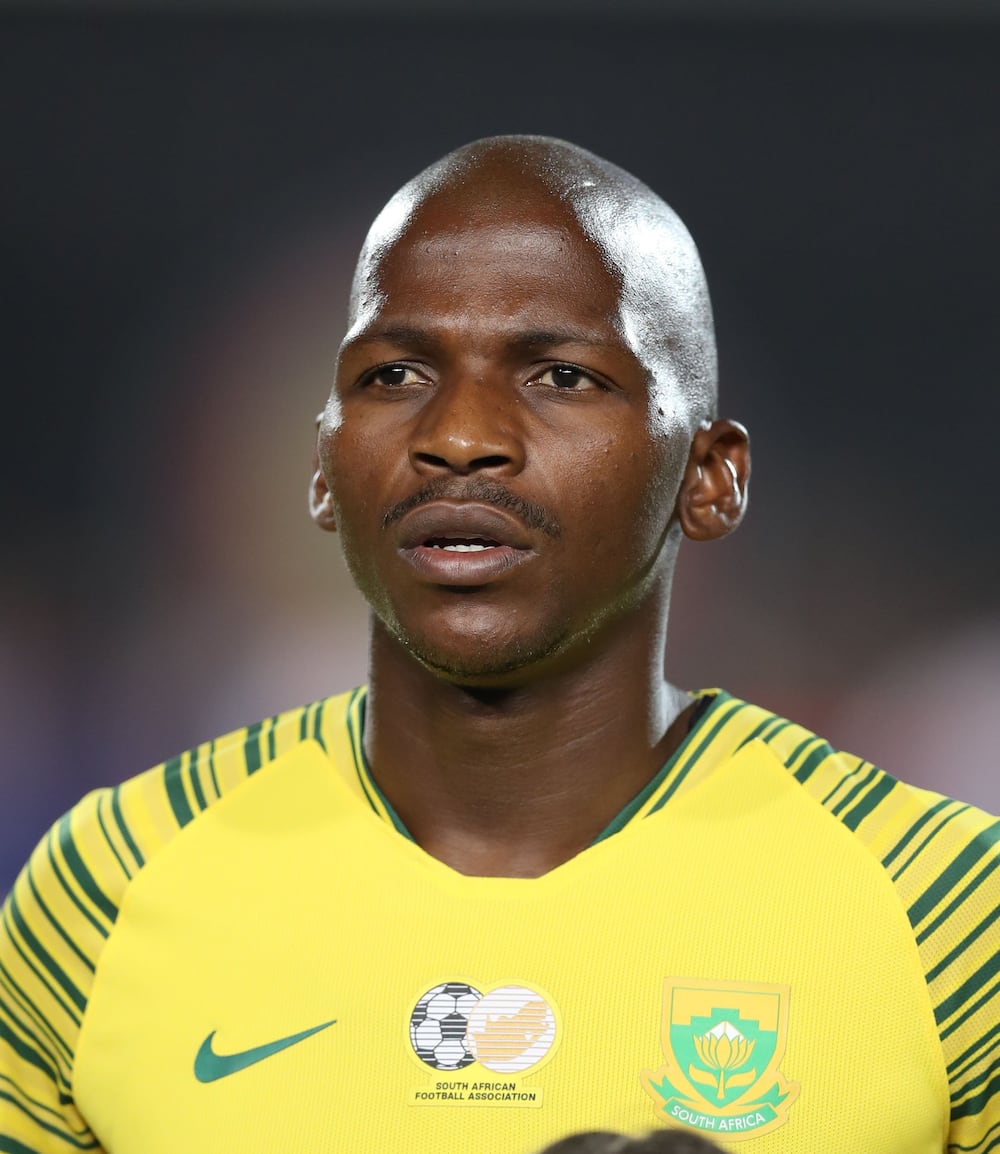 Mkhize lives within his means, and he is not afraid of revealing his true self. His life is an open book because he explains his background, present, and future ambitions in different interviews. Are you aware that he has a son? Read on to find out more about him.
Thamsanqa Mkhize profile summary
Full name: Innocent Thamsanqa Mkhize
Date of birth: 18th August 1988
Age: 31 years
Career: Soccer player
Nationality: South African
Thamsanqa Mkhize biography
Thamsanqa Mkhize age is 31 years. He was born on 18th August 1988 in Durban, KwaZulu-Natal, South Africa. There are many Thamsanqa Mkhize Instagram accounts, but none of them belongs to him. He grew up in KwaXimba, a rural area near Cato Ridge. It is located between Durban and Pietermaritzburg.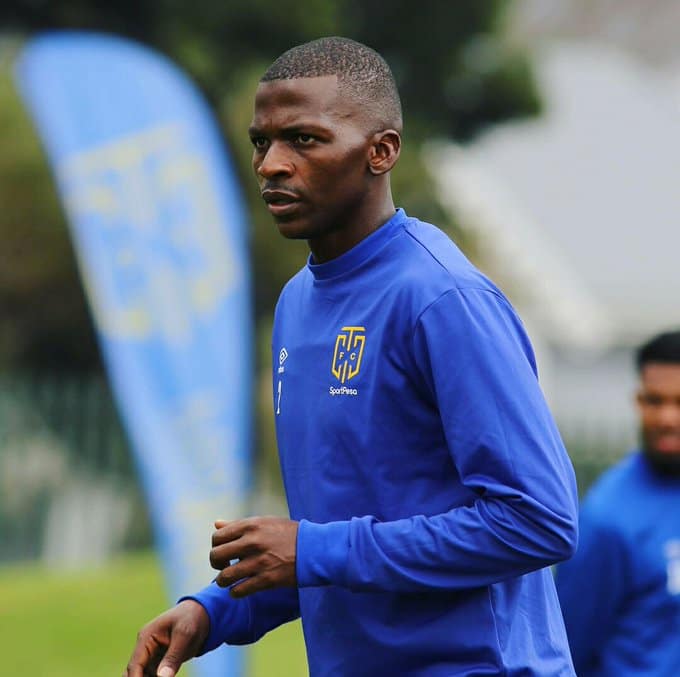 The young Mkhize drew his inspiration from a former player of Free States Stars and Maritzburg United, Siyambonga Mdululi, Sibusiso Zuma from Ham-Marsdale, Siyabonga Nkosi an ex-Kaizer Chiefs star, and a Cato Ridge-born star named Innocent "Bashin" Mahlangu.
He understands the traditions of his kin because he took part in cultural ceremonies while growing up. Some of those events involved slaughtering goats to appease the ancestors and other reasons. In 2018, he revealed that his wealth was under his father's name, according to the Zulu people's traditions. At an interview, he said:
Being a footballer has not changed who I am. I am still a local boy when I am at home. I go to the veld to look after my father's cattle. I am a traditionalist, I listen and dance to Maskandi music, and I still perform rituals like most Zulus.
Thamsanqa Mkhize Cape Town city player is the third child in a family of six siblings, but two of his siblings, Siphelele and Sicelo, passed away. His oldest brother's name is Mthokozisi, and one of his sisters is called Nonkuleleko.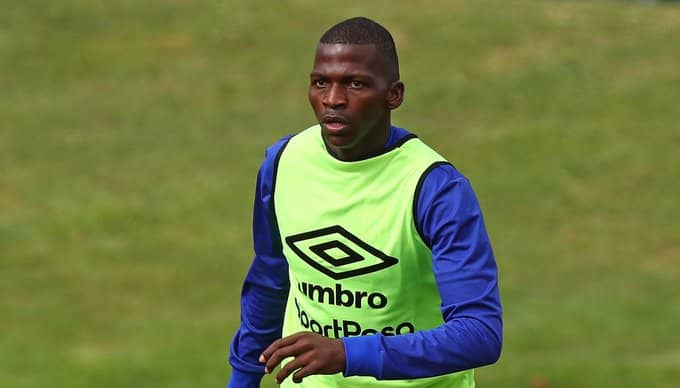 READ ALSO: Siphiwe Tshabalala adds comic writer to his belt, fans congratulate
His father worked in Unilever Durban, and he would play football with his children. Thamsanqa's father and uncle, Sifiso Mkhize, were good footballers in their youthful years. His uncle once trained players of Brains United.
In 2017, Thamsanqa explained that he lived alone in his rental apartment in Bo-Kaap and disclosed that he had a two-year-old son in 2018, but he did not talk about his love life. Thamsanqa's character matches his English name, Innocent. He has always been disciplined and professional in the clubs that he has played for.
What type of car does Thamsanqa Mkhize own?
Thamsanqa Mkhize car is a 1994, 1.8-litre Toyota Corolla. The automobile has a mileage of over 300,000. He bought from a friend and was spotted driving it in Cato Ridge. It is in Pietermaritzburg, and he does not plan to resell it.
Thamsanqa Mkhize Orlando Pirates' disappointment
His first team to play for was Brains United. He also played for the Nathi Lions reserve team, Lamontville Golden Arrows, Maritzburg United, before joining Cape Town City. He looked forward to joining Orlando Pirates. The Pirates signed him up, but Coach Muhsin Ertugral declared him a surplus; therefore, he opted to join City Stars. Thamsanqa Mkhize salary is estimated to be GBP 765,000 per year. Thulani Hlatshayo, the Bafana Bafana captain, has moved to Orlando Pirates.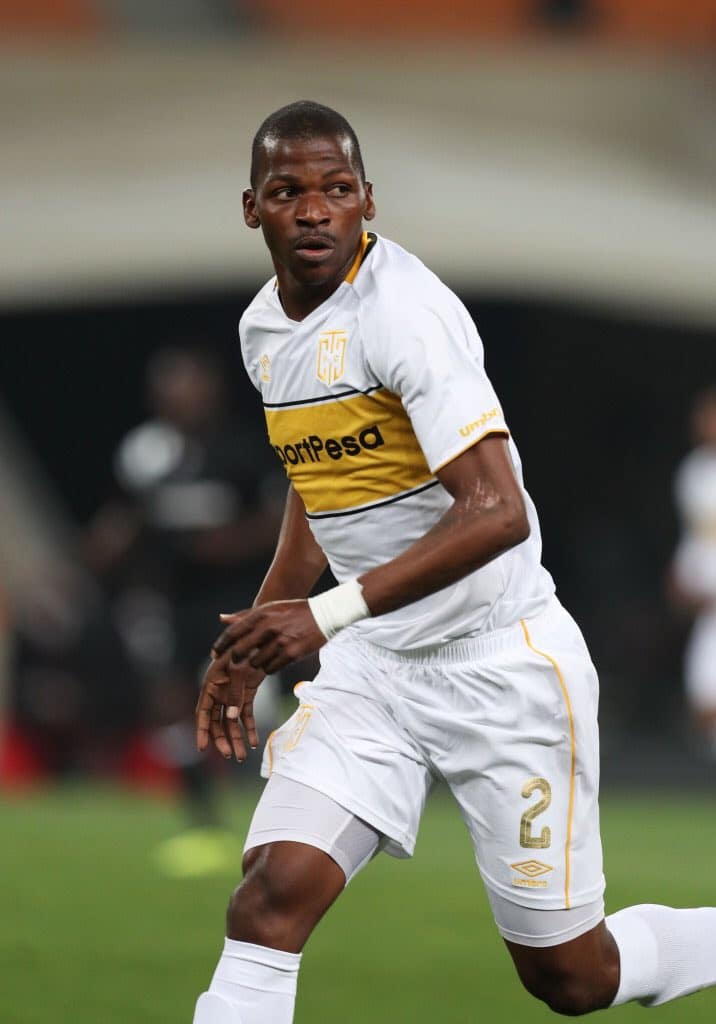 READ ALSO: Percy Tau reveals challenges at Belgian club: "I wasted their money"
How does Thamsanqa Mkhize give back to society?
As the only Bafana Bafana defender from his region, he sought to empower uprising soccer players from the area. In collaboration with Mandla Ncikazi, Arrows assistant coach, and Siyabonga Nkosi, retired Kaizer Chiefs player and television pundit, Thamsanqa launched a tournament in 2017 to identify the talents. He explained:
I invite them to come and look for talented youngsters who have the potential to make it big in football, and perhaps they get the opportunity to play overseas and put Cato Ridge on the map.
Oversees soccer teams were interested in hiring Mkhize
While playing for City Stars in the 2019 Premier Soccer League (PSL), he was nominated the PSL Defender of the Season. In the same year, the player also gave an outstanding performance in the Africa Cup of Nations (Afcon). The South African national soccer team, Bafana Bafana, lost to Egypt in the Afcon the quarter-finals.
John Comitis, the chairman of the Citizens, told Independent Media that many soccer clubs that are in China, Turkey, and Saudi Arabia spotted Mkhize's talent during the Afcon league and reached out to Comitis for offers to have the player.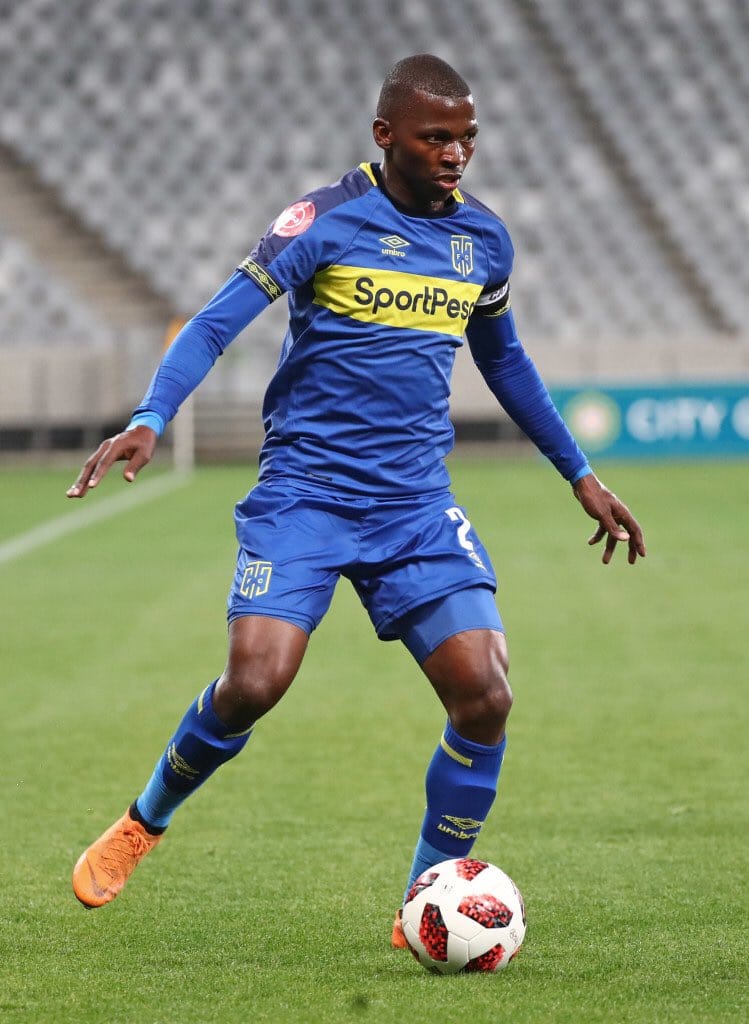 READ ALSO: Telkom rumored to be the next PSL sponsor after Absa pulled out
Comitis also revealed that Mkhize aspired to play for teams that are based overseas, but his contract with City Stars would be reserved for him in case he failed to get the chance. Thamsanqa Mkhize FIFA 20 statistics is good. According to FIFA ratings, he has an Overall Rating (OVR) is 68 with Potential Rating (POT) of up to 68. Thamsanqa Mkhize FIFA 19 rating is similar to the 2020 evaluation.
Thamsanqa Mkhize latest news: He will join Bafana in Cairo for the Afcon match
The Citizens are aspiring to win the Absa Premiership while the Nedbank Cup quarter-finals have kept them on their toes. Absa stopped sponsoring PSL after being its sponsor for 16 years. Tension is high after facing Kaizer Chiefs on 31st March 2020 in a competition to grab the top four positions. Mkhize has done well and will join Bafana on their way to Egypt for the Afcon championship.
Thamsanqa Mkhize is living his childhood dream. Although he got the talent from his folks, his success is attributed to his determination and hard work. His fans wish him the best as he continues to press on in his endeavours.
READ ALSO:
Video shows Willard Katsande strutting his stuff: "Boss of the town"
Mike Mokoena: Free State Stars boss passes away, Mzansi mourns
WORLD NEWS US national football captain says Trump is "completely empty"
Source: Briefly.co.za