Lovers Mohlala bio: Age, wife, family, broke, cars, celebration, position, profile
Lovers Mohlala, aka Jethro, is a former South African football player. He played left full-back in Greece and South Africa. Mzansi not only knew him as a threat to competing teams but also as a free-spirited man. During his early career life, reports came to the surface that Jethro's name was not his real name. Did he impersonate someone? Find out what happened.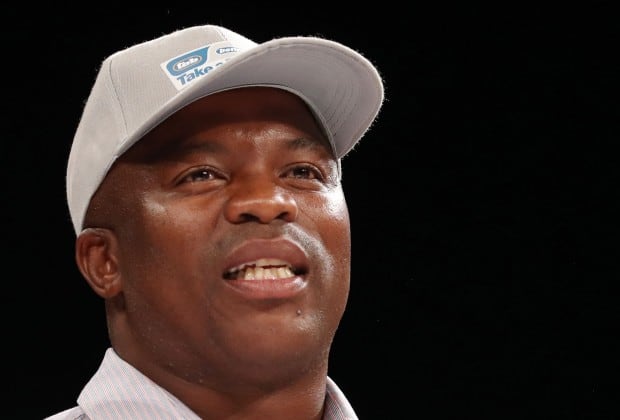 Lovers almost ruined his career. Like other celebrities, he experienced the impact of mishandling fame. Although the player's flaws are similar to ordinary youths' mistakes, society judged him harshly because it had high expectations from him. However, he is still the pride of the nation.
Lovers Mohlala profile summary
Full name: Lovers Mohlala
Nickname: Jethro
Date of birth: December 2, 1976
Age: 43 years
Career: Retired footballer, farmer, and motivational speaker
Nationality: South African
Lovers Mohlala biography
Lovers Mohlala age is 43 years now. He was born in Alexandra, South Africa. Lovers Mohlala house in Johannesburg is a beautiful home. However, he stays on his rural farmland while his wife and two children live in the city. Lovers met his wife, Mimi Mahlare, at Eastgate Mall before he travelled to Greece, and they got married in 2004. Below is a picture of his family.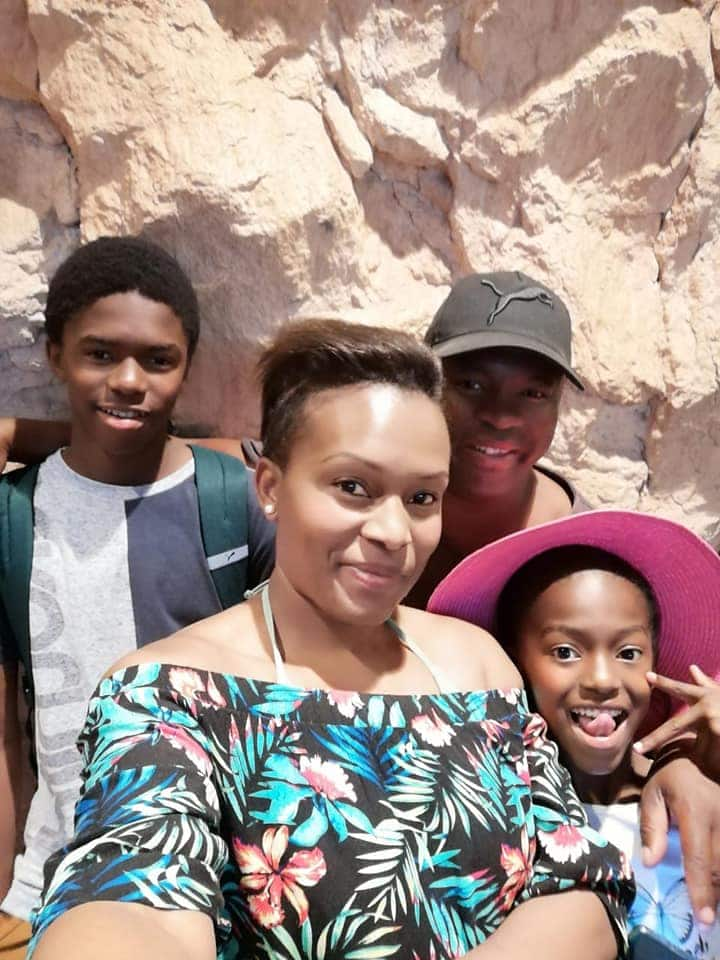 READ ALSO: Iker Casillas: Spanish legend and Real Madrid keeper announces retirement from football
In December 2019, his father passed away shortly after being discharged from his hospital, and criminals shot his sister. At that time, the player's mother was recovering from sickness in Mpumalanga.
Lovers Mohlala's career life
In 1992, Terry Paine and Rodney Platt helped Lovers kick off his career while studying at Wits University. The club increased his salary from R600 to R5,000. Although Kaizer Chiefs wanted him, his heart pointed him elsewhere.
Mamelodi Sundowns' coach, Screamer Tshabalala (Stanley), signed a contract into his club in 1997 after following his progress at Wits for five seasons. At Sundowns, his salary was increased from R3,000 to R12,000. He was part of Mamelodi team that won the castle's premiership titles in 1998, 1999, and 2000. Here is a picture of him and his spouse.
Did Wits deny Lovers Mohlala Jethro from going to Denmark?
Copenhagen offered him an R2-million yearly salary, and it rejected the Sundowns R5,6-million proposal. Tsichlas, the boss at Sundowns, gave them Sibusiso Zuma for less than what the club was offering to have Lovers. He went on strike and moved to AmaZulu, but Wits enticed him back with a car and a better offer later.
Why did Lovers Jethro leave the football club in Greece?
He joined the Bafana squad for the 2002 COSAFA Cup. In January 2004, Areia Thessaloniki, a Greece soccer club, contracted him to play in the Superleague. Unfortunately, he played in two leagues and returned home after five months because of insufficient financial support to sustain him in Greece.
What does Lovers Mohlala do now?
Throughout his career, Lovers Mohlala position was left full-back. The player has also played for Silver Stars, Jomo Cosmos, Moroka Swallows, and Black Leopards before retiring in 2009. Lovers Mohlala farm is successful, and he also supports the growth of South African football.
Besides cattle farming, he runs his soccer academy under the sponsorship of Glencore mine. He also does free motivational speaking for clubs like Bloemfontein Celtic, Sundowns and Platinum Stars to empower young people. Below is an image of him motivating young talents.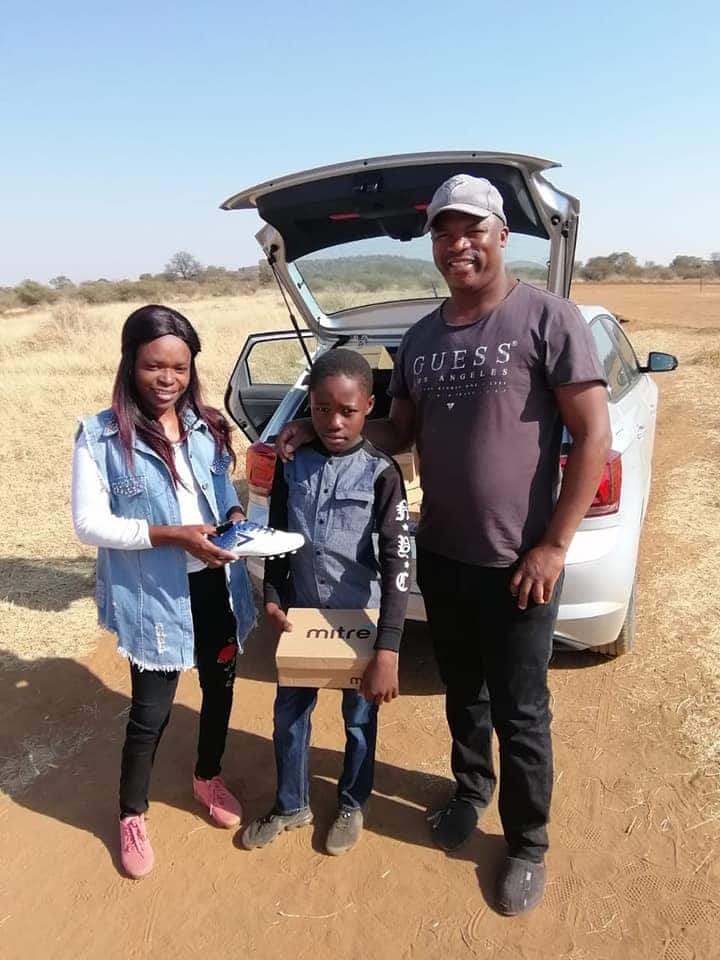 READ ALSO: Lorch and Shonga have both allegedly been axed from Orlando Pirates
Lovers Mohlala news that went viral in the past
The player refuted claims of him showing off his wealth. According to him, Lovers Mohlala cars, two BMWs, were a business investment.
He revealed that he shot himself using his gun and claimed that kidnappers attacked him so that he would be excused for running late for Sundowns camping.
Lovers bought a stolen car unknowingly; hence the cops went looking for him in Odi Stadium. He requested Themba to change his position and escaped from the stadium through the other side.
Who is Jethro from Wits?
The young Mohlala's birth certificate was not requested when he enrolled in school because he was a north-west native. Unfortunately, when the football tournament career kicked off, his certificate went missing.
The certification process needed a parent's presence, but his mother could not accompany him because of her job. Lovers used his cousin's name, Jethro, to register for the league and also took a passport under that name. However, he registered into PSL using his real names. The court dismissed the case.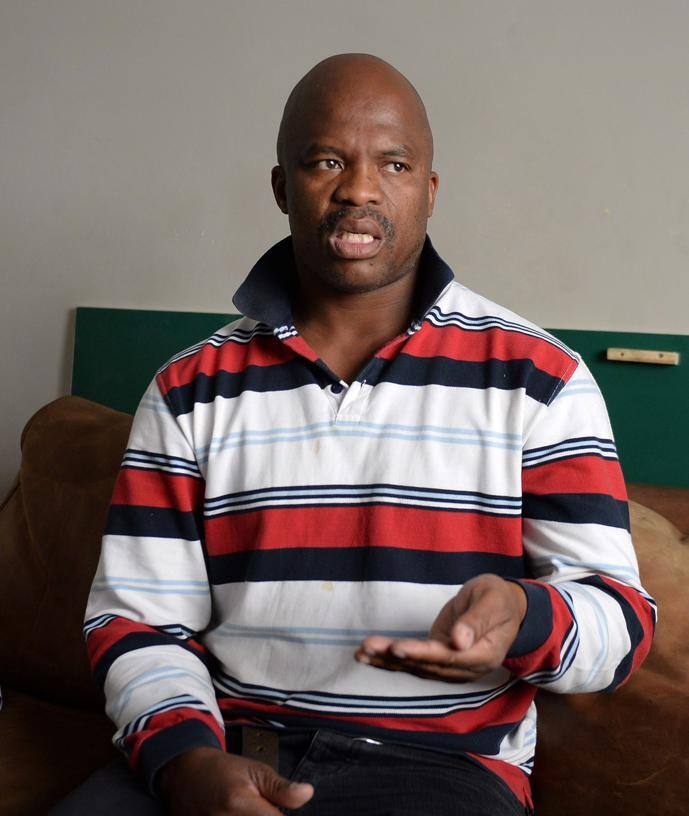 Lovers Mohlala celebration when he received a new car
He loved how his fame attracted women. He loved partying with the Boom Shaka members, and the late Lebo Mathosa and Mandla Spikiri were his close friends. The player hosted a grand celebration when Wits bought for him a Mazda 626. He registered it using Raymond Hack's name, a member of Wits. Raymond was furious because he had to pay traffic fines for Mohlala's car traffic tickets.
Was Lovers Mohlala broke?
After three months from his retirement, he went bankrupt. He advises the youths, more so aspiring soccer players, to quit money-wasting habits like spending money on women and showing off. He also encourages them to invest their money.
Lovers Mohlala photos that his fans will love to see
Lovers Mohlala images on social media provide insights into his lifestyle. He adores his family and also spends time on charity, friends, and passions.
1. Lovers was a football champion
Mohlala's presence on the field excited many people. They applauded him because a match rarely ended without a goal from him.
2. He has a beautiful and happy family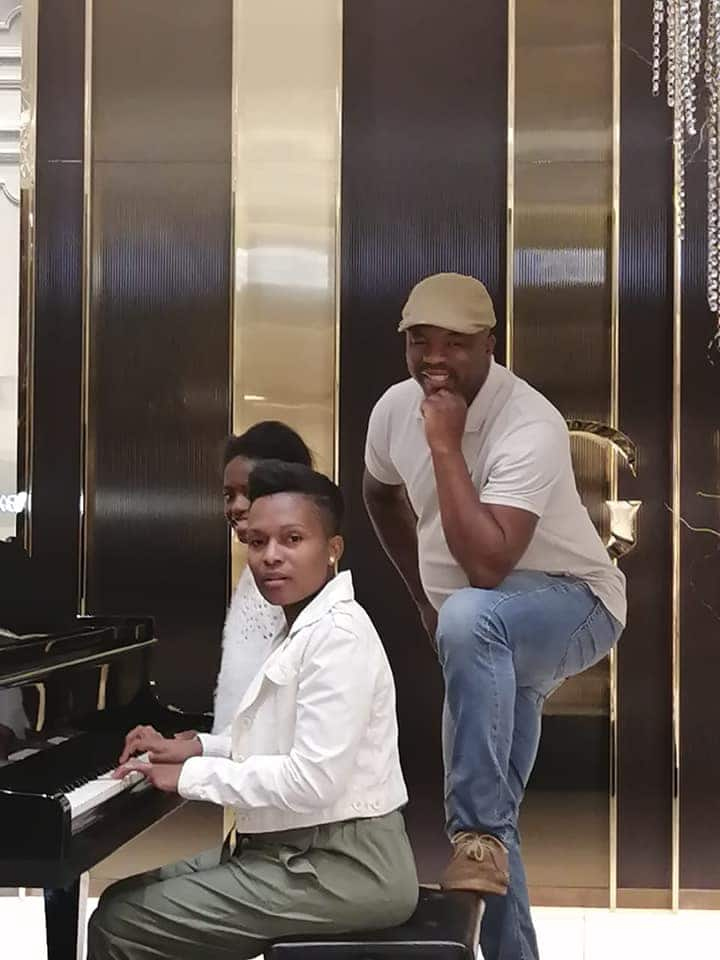 The player and his daughter are smiling happily while his wife is playing the piano. He shares more family pictures on social media.
READ ALSO: Top 10 highest paid soccer players in South Africa ABSA PSL 2020
3. He loves outdoor activities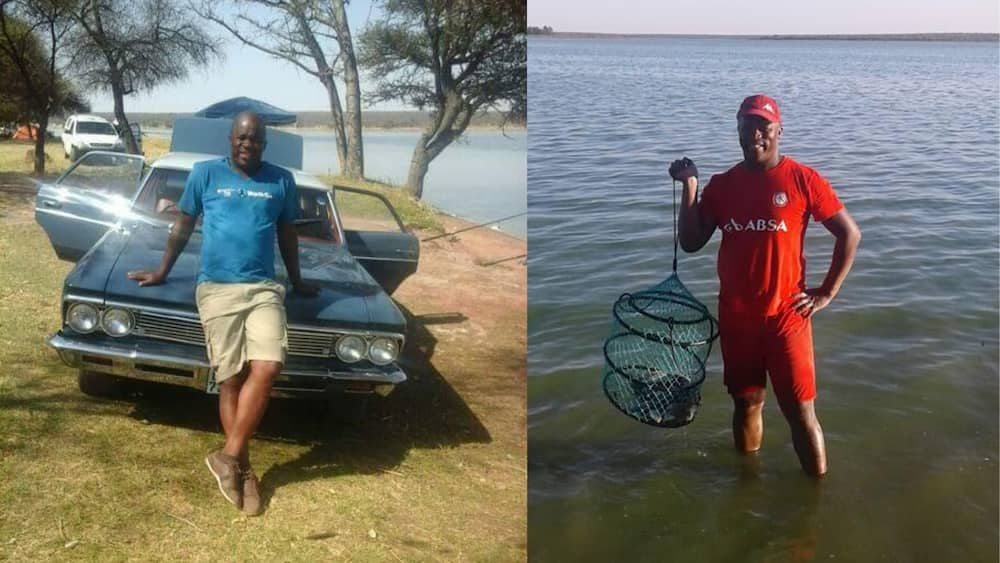 There is no room for boredom in his life. Mohlala loves outdoor activities, like riding cars and fishing.
Lovers Mohlala proudly shares his life lessons to enlighten the public about the benefits of excellent financial management and avoidable mistakes. Today, his life is no more filled with regrets.
READ ALSO: 5 highest-paid Buccaneers in Orlando Pirates players salary list
Briefly.co.za shared the exciting news about the highest-earning player in Orlando Pirates to inspire uprising footballers. The club has never lost its glory since its establishment in 1937.
The top player on the list, Thulani Hlatshwayo, earns approximately R3.6 million per year. He was a Wits defender, and he is the current Bafana captain. The second player pockets around R3.24 million annually.
READ ALSO:
Thami Tsolekile bio: age, interview, Graeme smith, stats, twitter
Justin Shonga bio: age, nationality, stats, salary, contract, car, profile
Louis Oosthuizen bio: age, wife, family, farm, ranking, career earnings, singing, profile
Source: Briefly News