100+ African boy names and meanings from A to Z
One of the ways to identify someone from Africa is by the name he or she bears. The names connect them to their tribe or origin, and apart from that, a peculiar thing about those names is that they have specific meanings. So, if you are looking for perfect African boy names for your baby or just researching about the topic, there are lots of things to learn in this article.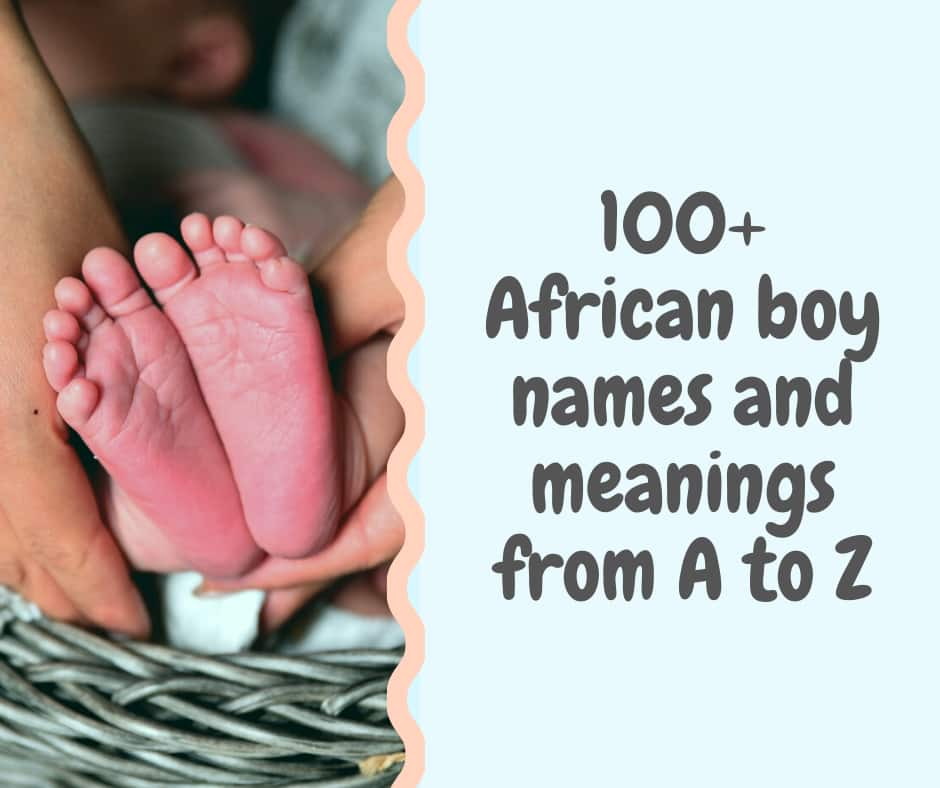 Africans believe that the right name stays with the bearer for the rest of his or her life. This is why African parents are always careful and picky when it comes to naming their children. Below is the list of beautiful African names and their meanings.
Male African names
Do you need names that your little handsome man will grow to appreciate you for? These are black baby boy names and meanings that you can consider:
READ ALSO: 50 uncommon Xhosa names for boys and girls with meaning 2020
Azzam – Determined, resolved
Addae – Morning sun
Azhar – Shining, Luminous
Abdulrahman – Servant of the merciful
Adom – Help from God, God's blessing
Ameer – Prince
Amin – Trustworthy, faithful
Ade (Male) – Royal
Adebayor – He came in a joyful time
Akanni – Our encounter brings possession
Abiola – Born in wealth/honour
Amani – Trust; Safety
Azizi – Precious
Babafemi – My father loves me
Bobo – born on Tuesday
Bem – Peace
Baruti – Educator
Bhekizizwe – Looking for nations
Barasa – Meeting people
Bursar – Practical wisdom
What African name means warrior?
In some African cultures, people believe that when a child is named after a warrior, the child imbibes such a spirit. Below are common African warrior names:
Shomari - Forceful
Zuberi - Strong
Adofo - Warrior
Ajamu - He fights for what he wants
Ajani - He fights for possession
Bomani - Warrior
Fenyang - Conqueror
Gamba - Warrior
Harb - War
Hondo - War
Jabari - Brave
Jelani - Mighty
Kamau - Quiet warrior
Khalfani - Destined to rule
Kondo - War
Lutalo - Warrior
Nangwaya - Don't trifle with me
Nassor - Victorious
Ojore - A man of war
Runihura - One who smashes to bits
Popular African boy names meaning king
As a part of Africa's rich culture, peculiar names are given to heirs to the throne. So, when you hear certain names, it is easy for you to trace them to royalty. Here are some examples of African names meaning king:
Oba - King
Eze - King
Malik - King
Kgosi - King or chief
Chibueze - God is the king
Mandlenkosi- Strength, power, and king
Tafari - He who inspires awe
Sultan - Ruler or king
African names for twins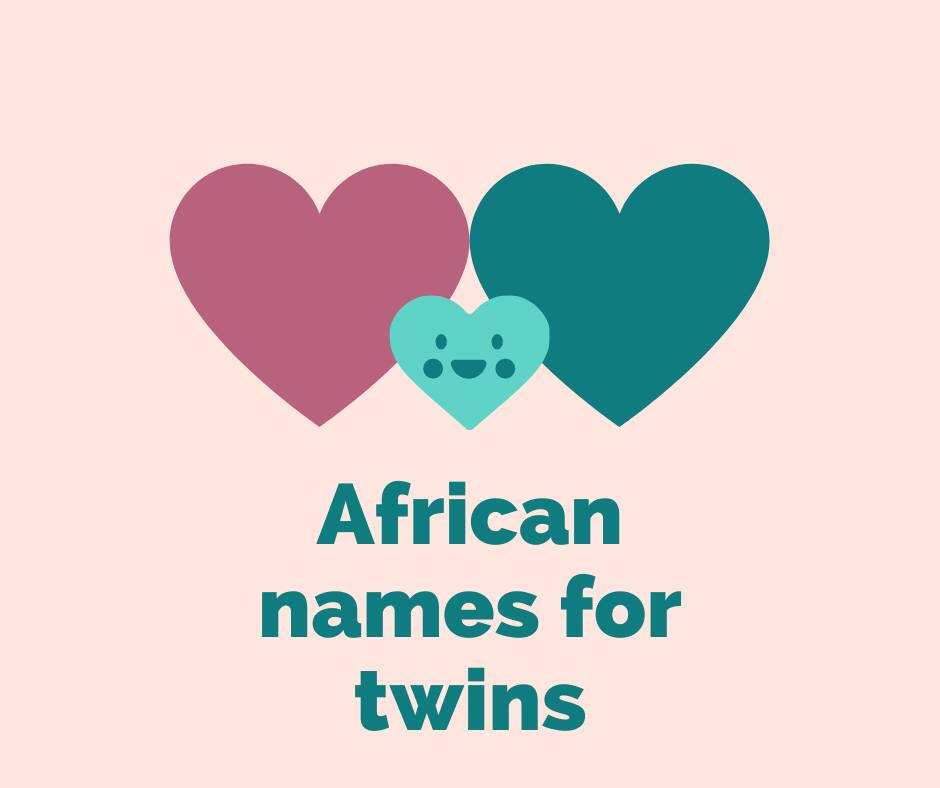 In the past, some African tribes saw twins as a bad omen, hence the killing of twins. However, some other African tribes find them as messengers of the gods. Below are peculiar names twins in Africa usually bear:
Odion - Elder of twins
Oko - Elder of twins
Atsu- Younger of twins
Kpodo - The older of twins
Ochen - One of the twins
Ochin - One of the twins
Opiyo - First of twins
Taiwo - First Born of twins
Magomu - Younger of twins
Odongo - Second of twins
Zesiro - Elder of twins
Akwetee - Younger of twins
Kehinde - Secondborn of twins
Ovbhokhan - Second of twins
Akhere - Younger of twins
African baby boy names
Parents from this continent love to give their baby boys cute African boy names. Below are some that you may want to consider:
Adeben - 12th Born Child
Adebowale -Return of the crown
Ademola - Crown is Added to My Wealth
Osaro - There is God
Oziegbe - Exercise Patience
Nnamdi - My father still abides
Ndwiga - Kenyan word for giraffe
READ ALSO: 225 original Afrikaans names for boys and girls
African American baby boy names
Africans in America are usually influenced more by western culture when naming their children. Examples of African American boy names are as follows: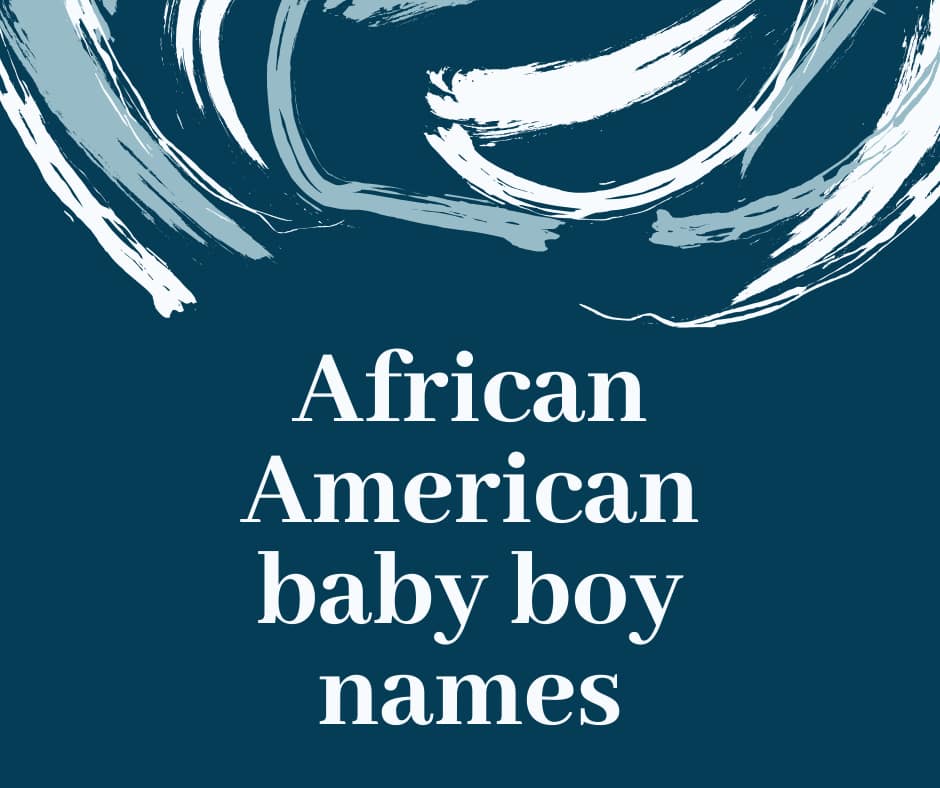 Calvin - Little bald one
Caleb - Devotion to God
Craig - From the rocks
Daran - Great
Autry - Noble strength
Booker - Scribe
Busta - Fellow or friend
Jamal - Handsome
Jaylen - Jaybird
Joshua - Yahweh is salvation
Elijah - God is powerful
Farrell - Superior man or heroic
Gabriel - God is my strength
Hampton - High settlement
Herold - To rule or be a warrior
Isaiah - Yahweh is salvation
Izaak - Laughter
Ahmed - Highly praised
Asaad - Lion
African unisex names
In this part of the world, some unique African names can be given to either a male or a female child. Below are some common African unisex names:
Boitumelo - Joy
Chidiebere - God is merciful
Chidiebube - God is glorious
Chifundo - Mercy
Chifuniro - Will wish
Enitan - Person with a story
Enu - Fifth born child
Akpofure - Life is peaceful
Akuchi - Wealth from god
Boipelo - Proud
What are South African names?
If you are considering a name for your child, South African names are beautiful. Apart from that, they have lovely interpretations. Therefore, here are some African names for boys that you can go for:
Refilwe - We were given
Rudo - Love
Rutendo - Faith
Sandile - We increased
Sekani - Laugh
Sibonakaliso - Sign, token, proof
Sibusiso - Blessed
Sifiso - Wish
Sizwe - Nation
What name means beautiful in Swahili?
In Swahili, different names connote beauty. You can consider naming your little king Hassian, which means handsome. If you do not want that, you can also choose between Kenyatta, meaning Jewel or Kamili, which stands for a child that is perfect and without flaws. Then, Jamal is another name which means handsome or beautiful.
Hopefully, you have found some names that interest you and will be perfect for your little king from the African boy names that have been listed above.
READ ALSO: 100+ Best Swahili names for babies and meanings
Source: Briefly News